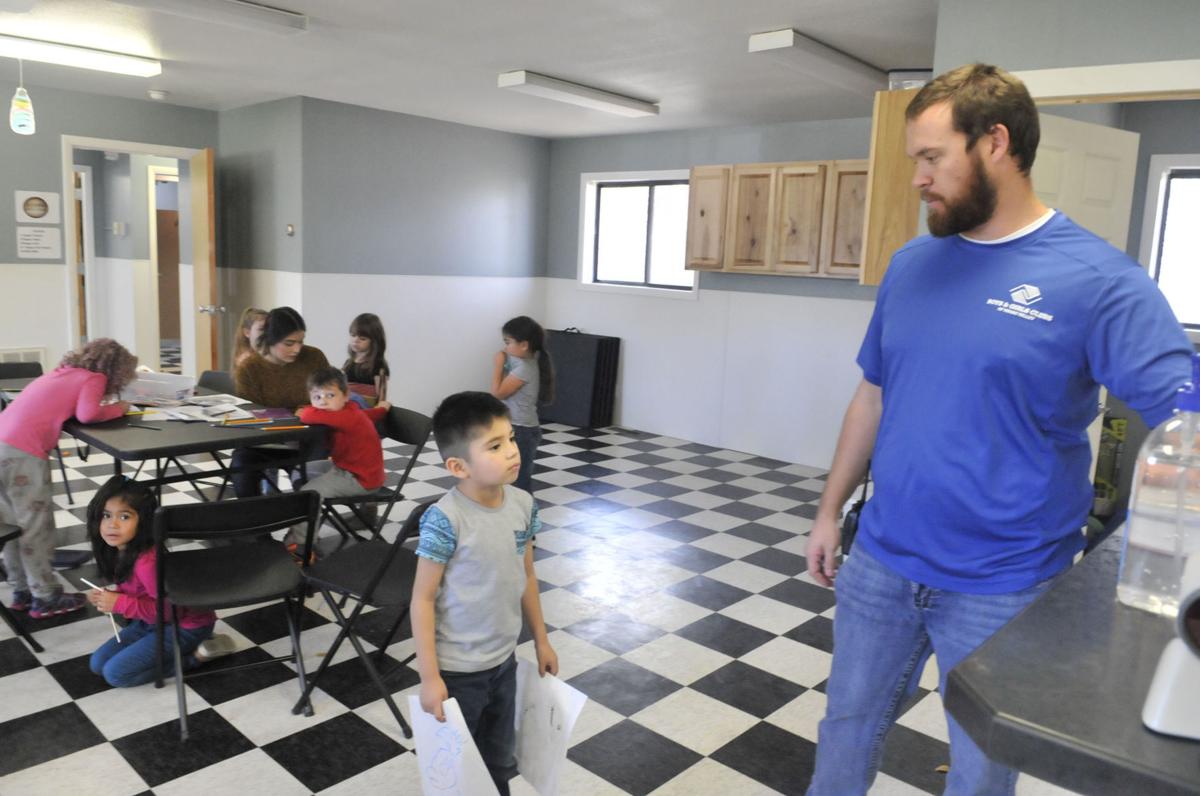 HEYBURN — The Boys and Girls Club of Magic Valley in Rupert expanded its services and is now operating a program at Heyburn Elementary School.
Last year, Heyburn students were bused to the Rupert site after school and parents picked them up.
"We keep a pretty good pulse on our programs and at the end of the year we took a survey to find out what was hindering kids from coming to the Rupert club site," Executive Director Lindsey Westburg said.
The Rupert club launched in 2018 with two locations, 323 First St. and Rupert Elementary School, and the third location helps keep Heyburn parents' commute costs down, Westburg said.
The organization worked with the city of Rupert and the school district to bring the program to the area.
"The program is really helping students," said Ken Cox, Minidoka County School District superintendent. "At the end of the year, we heard testimonials from teachers and students about it. The students in the program really progressed academically."
Cox said the program provides students with homework help after school, in addition to giving them snacks and holding other activities.
You have free articles remaining.
The program allows parents to forgo a babysitter after school until they arrive home from work or keeps children from staying home alone during those hours.
"There is no downside to it," Cox said. Some teachers are able to work for the program after school and earn extra money as well as some high school students.
Chris Joyce, Rupert unit director, said about 20 Heyburn students have signed up so far for the program and there are about 85 to 90 a day participating across the three sites. Students are bused from Acequia Elementary School and Paul Elementary School to the program, and then parents must pick them up.
The program also offers kindergarten as an extra service that costs $175 per month. The kindergartners are bused by the district to the program site and parents pick them up by 6 p.m.
The kindergartners work academically as well as participate in supervised playtime.
The organization is operating under a grant that will pay the program costs for 5 years. The cost of the club for students is a $20 annual membership fee.
"We are a year into the program and we are getting really great results," Westburg said.
Also, TitleOne in Burley recently donated $10,000 to the Rupert club after raising the money during a corn-hole tournament.