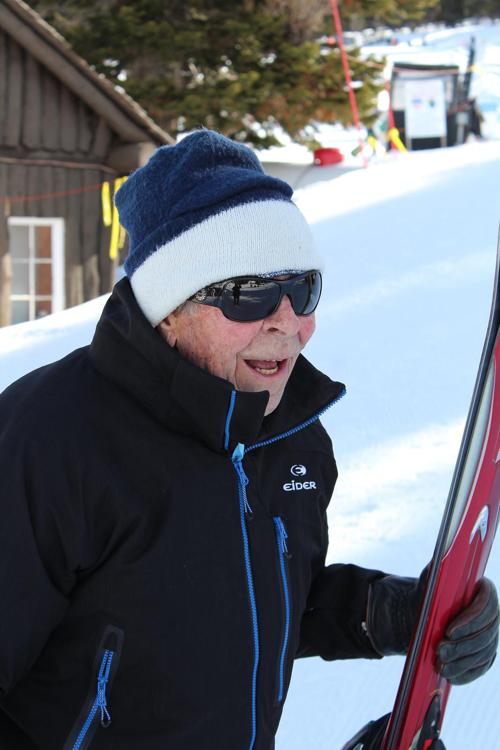 ALBION — A ski innovator and co-owner of Pomerelle Mountain Resort, Alexander Woodruff "Woody" Anderson, died Oct. 6 at the age of 87.
"I'm going to miss him something fierce," said his daughter, Gretchen Anderson.
Woody and his wife, Sandy Anderson, purchased the ski resort in 1973. He was also president of Magic Mountain ski resort near Twin Falls from 1977 to 1984. He served as chairman of the Idaho Travel Council and was one of the founders of the Intermountain Ski Instructors Association.
"When he bought Pomerelle, we dreamed of making it a special family place and I think we did that," Sandy Anderson said. "That was his love. I think he was a master craftsman in instructing and caring about people and how they felt on the mountain and about how they felt about the mountain when they left."
He was designated a lifetime member for his contributions to organized skiing by the Professional Ski Instructors of America in 1978 and he was inducted into the group's Hall of Fame in 2004 and the Intermountain Ski Hall of Fame in 2007. He was also inducted into the Alf Engen Ski Museum the same year as a ski sports innovator for the role he played in the sport's history.
"He couldn't wait for winter time and the first snow," said Sandy Anderson, who was married to him for 46 years. "He was always the first one on the mountain in the morning and the first one at the lodge making coffee for everyone. And then he was always the first one on the chair right behind the ski patrol."
There were also a lot of facets to the man, she said.
"He was always happy to meet new people and make new friends, whether they were skiers, farmers or local businessmen," she said.
As a husband, he was very loving and he cared deeply about all of his family, she said.
"So many people will miss him," Sandy Anderson said. "I hope when they come up here and see the snowflakes they know he is dancing on some of them up above."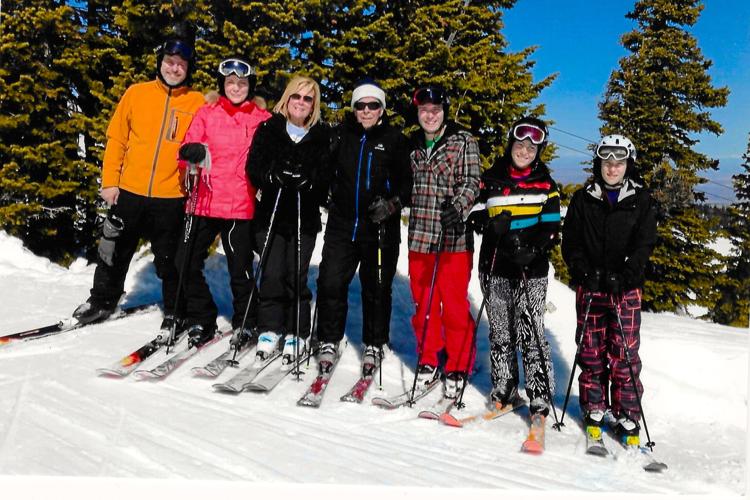 Gretchen said as his children, she and her siblings grew up on ski mountains.
"The one thing Dad gave all of us was the gift of skiing," she said. "And all the grandkids are good skiers, too. Dad used to say if you didn't have kids on skis by the time they were walking it was child neglect. He was always cracking jokes."
Anderson said her father was very progressive in his thinking and had a very inclusive attitude towards people's differences.
Later in life, she said, her father became her "true friend."
Although many people know her father from the ski hill, he also loved football and she cherishes the memories of their "vigorous debates" over which is better football, college or NFL.
As a former news reporter, she was not allowed to express opinions, so after leaving the field, she enjoyed discussing politics and other charged topics with her father.
She added: "Most of all I'll miss his smell," which she describes as a lovely mix of Crest toothpaste and Old Spice aftershave.
Anderson began teaching skiing in 1947 with the Deseret News Ski School. He owned and operated the Wood Haus Ski and Sports Shop in Brighton, Utah, and moved to Park City from 1963 to 1967. He and his first wife owned the Minor's Find Ski and Sport Shop and he became ski school director at Park City in 1964 and was named general manager in 1965. He served in both roles until 1971 when he was appointed vice president and general manager of Park City, where he played an integral part in the resort's early development.
"I remember his laugh the most and the amazing stories he'd tell about the things he'd done in his life," said Zack Alexander, Pomerelle resort mountain manager.
"He was inspirational and a mentor to me," Alexander said.
Alexander said Anderson always had a smile for his guests at the resort.
"His vision and his lifelong passion for skiing played a big part in making this such a special place."
Be the first to know
Get local news delivered to your inbox!