BURLEY — After being postponed due to COVID-19, a jury trial for Gilberto Flores Rodriguez, who is charged with first-degree murder in a 1995 Cassia County teen's death, was scheduled Monday for January 2021.
Rodriguez is charged with killing 14-year-old Regina Krieger, who disappeared from her basement bedroom and was later discovered dead on a river bank.
Rodriguez was charged with her death in January 2019.
During a hybrid hearing with Rodriguez's attorneys Keith Roark and Danica Comstock appearing via Zoom and with Cassia County District Judge Michael Tribe, Cassia County Prosecutor McCord Larsen and Rodriguez along with court staff in the courtroom, Roark expressed his concern about the safety of the hearing during the pandemic.
The Idaho Supreme Court sent out an order on Friday that seems to have different metrics for determining if it safe to hold jury trial than the metrics used to determine whether it is safe for children to attend school, said Roark, who called the order "liberal."
"I may be the oldest person in the courtroom," said Roark, who questioned what procedures would be in place for social distancing and for people wearing masks.
How to hold jury trials safely during the pandemic, Tribe said, has "caused the court to lose a significant amount of sleep."
Tribe said people will stay 6 feet apart and wear masks and they will not use the jury room but will instead use the courtroom as the jury room, with the lawyers and court staff leaving the courtroom after the session.
Tribe said they may also consider using plexiglass around the witness stand so the witnesses can take off their mask to speak and the court reporter and jury can more easily understand them.
They may also use plexiglass to partition off the law clerk and between the defense and prosecutor's tables.
Along with seating a jury, the court will also choose two alternative jurors.
Roark said he will request the jury be sequestered to keep everyone safer during the trial. He also asked that the trial be held in December and objected to waiting for January because by then Rodriguez will have been in jail for two years without being convicted of a crime.
Larsen said the state has been mediating many cases lately and would not be opposed to mediation in this case.
Roark said he needed to speak with Rodriguez outside of the hearing before answering whether mediation is an option.
Tribe remarked prior to the hearing that the court had been working hard on getting nearly two dozen criminal cases that have been in "COVID purgatory" back on the calendar.
In the Rodriguez case, the court will send out 1,200 jury questionnaires and plans to call about 600 potential jurors in for the pool.
People ages 65 and over can opt out of serving on the jury.
The jurors will be brought into two courtrooms to be sworn in and fill out the questionnaire in waves over several days.



Man arrested in Twin Falls shooting death
TWIN FALLS — A 24-year-old Jerome man who was shot and killed this weekend had just finished work and visited his mother before his death, court records say.
Miguel Eszuval was shot in an alley in the 300 block of Washington Street North about 11:30 p.m. Saturday, police said.
Miguel Antonio Alarcon, 23, of Jerome, has been charged with first-degree murder and being a felon with a deadly weapon.
He was arraigned on the charges Monday in Twin Falls County court and his bond was set at $1,000,000.
He was arrested without incident at a local hotel about 4 a.m. Monday, police said.
A woman who was with Eszuval when he was shot said they'd just finished their job with Door Dash and visited Eszuval's mother a few blocks away before they drove to the home in the 300 block of Washington Street.
The woman told police that she and Eszuval pulled in to the alley behind the home and parked. They saw a car pull into the alley behind them, then pull up next to them in the driveway. A man got out of the car, called to Eszuval and shot through the windshield, hitting Eszuval in the chest, court records said.
The woman told police she recognized the shooter as Alarcon, who is a cousin of hers, even though he had a bandana over his face, court records said.
Eszuval and the woman tried to escape, reversing and colliding with the shooter's car before pulling forward and hitting a fence, court records said. The shooter then backed out of the driveway and drove away.
Police later found a Chevy Yukon matching the woman's description with damage matching the areas that were crashed into.
Police said they learned early Monday that Alarcon was staying at a local hotel when a person who police interviewed got a Snapchat message from him with a picture that had the hotel logo in it.
According to court records, Alarcon has a previous eluding police charge.
A preliminary hearing is set for Sept. 11.
Coroner releases name of Twin Falls shooting victim
TWIN FALLS — The Twin Falls County Coroner has released the name of a man killed in a shooting Saturday night.
Police found the body of Miguel Esquval, 24, of Jerome in an alley in the 300 block of Washington Street North.
Police had responded to the area about 11:30 p.m. Saturday for a report of a shooting.
Officers conducted several interviews with people in the area and ask anyone with information to call 208-735-4357, extension 1.
Mountain Home man accused of his wife's murder, extradited from Texas, held on $2M bond
MOUNTAIN HOME — A Mountain Home man who was charged with failing to report his wife's death last month has now been charged with her murder and extradited to Idaho from Texas, where he was arrested.
Daniel Ruiz-Ortiz is in the custody of the Elmore County Sheriff's Office and remains in the Elmore County Jail on a $2 million bond, according to a news release posted on the city of Mountain Home's Facebook page Monday afternoon. He's accused of killing his estranged wife, Samantha Ruiz, whose body was found at a residence on Bramble Court in Mountain Home on July 28.
Ruiz-Ortiz was arrested in Pecos, Texas, shortly after Ruiz's body was found. At the time, he was only charged with failure to report a death. His three children were with him when he was stopped by Reeves County sheriff's deputies. They have since been placed with family members.
On July 29, an autopsy concluded Ruiz was murdered. The cause and manner of her death have not been made public.
Last month, police reported that they found Ruiz's body after conducting a welfare check when relatives said they hadn't heard from the family for several days. At the time, the Mountain Home Police Department said it believed the situation could be "a result of domestic violence involving an estranged husband."
Police: 1 arrested after 3 people shot at vehicle in Burley
BURLEY — A man was arrested Sunday after what police said was a gang-related shooting in a Burley street.
The Cassia County Sheriff's Office said it was called to a shooting near the intersection of 10th Street and Yale Avenue.
Responding deputies found multiple spent shell casings with multiple calibers in the street.
Investigators determined that three people shot at a vehicle as it drove past them.
Deputies later arrested Pedro Nanez III, 28 of Burley, in connection with the shooting.
The investigation is ongoing.
Bellevue man charged with importation and distribution of fentanyl
BELLEVUE — A Bellevue man has been charged with importing and distributing fentanyl.
Dakota James Hoffman, 28, was indicted July 14 by a Boise federal grand jury.
The indictment says that on March 15, Hoffman imported fentanyl into the United States and distributed it in Idaho.
Hoffman was arrested on Aug. 14, in the Northern District of California. He initially appeared there and was ordered to appear on Sept. 3, in the District of Idaho where he will be formally arraigned on the indictment and a trial date will be set.
Further proceedings will take place before U.S. District Judge B. Lynn Winmill at the federal courthouse in Boise.
The charges of importing fentanyl and distributing fentanyl are each punishable by up to 20 years in federal prison, a maximum fine of $1,000,000 and up to three years of supervised release.
This case was investigated by the Blaine County Sheriff's Office and the Drug Enforcement Administration.
Trial set for Burley man charged with attempted murder
BURLEY — A November jury trial is scheduled for a man charged with first-degree attempted murder after police said he cut a woman with a kitchen knife in front of two children in March.
Joseph A. Price, 43, is charged with felony counts of attempted first-degree murder, two counts of mayhem, battery with the intent to commit a serious felony, aggravated battery using a deadly weapon and injury to a child.
Price waived his preliminary hearing in magistrate court and has pleaded not guilty to the charges.
In mid-July the court found Price lacked the capacity to make informed decisions on treatment and he was defined as dangerously mentally ill. He was placed with the Idaho Department of Correction.
He was deemed competent to proceed to trial on July 24 and arraigned in district court on Aug. 10.
The three-day trial is scheduled to begin at 8:30 a.m. Nov. 18 in Cassia County District Court.
Officials from the Cassia County Sheriff's Office previously told the Times-News that when deputies arrived the woman was severely bleeding and they had to apply a tourniquet to her arm.
She had injuries to her head and face and extensive injuries to her hands.
The incident happened in front of two children, who were not injured but suffered emotional consequences, police said.
Officers arrested Price in Twin Falls without incident.
Grand jury to investigate girl's 1984 killing. Ex-Twin Falls sheriff candidate to testify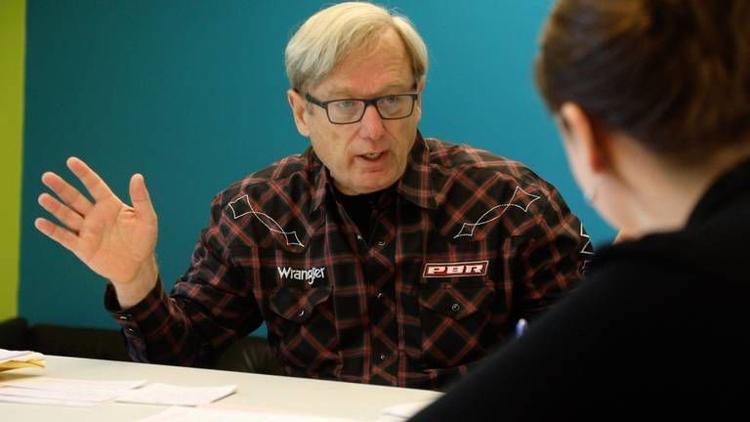 BOISE — A grand jury in Colorado is set to investigate the death of a Colorado girl who went missing in 1984. Her body was found last year, and a former Idaho candidate for governor was previously named as a person of interest in the case.
Steve Pankey, who also unsuccessfully ran in the Republican primary for Twin Falls County sheriff in May, was named last year as a person of interest in the disappearance and killing of Jonelle Matthews. On Tuesday, Pankey told the Statesman that he has been subpoenaed to testify.
The Greeley Police Department previously said it had multiple persons of interest in the case.
Jonelle was 12 years old when she went missing from her parents' Greeley home on Dec. 20, 1984.
Her body wasn't discovered until July 24, 2019, in a field in rural Weld County. Greeley, north of Denver, is in Weld County.
Pankey, who lived in Greeley in the 1980s, has repeatedly said that he had nothing to do with Jonelle's disappearance or death and never even met her.
Last September, authorities searched the Twin Falls home of Pankey, serving him a warrant that said investigators had probable cause to believe that he kidnapped and killed Jonelle.
Pankey said Tuesday that he has been waiting for 35 years to tell his story and is confident he is not a suspect.
"I am being transparent. I am not running from this," he said. "I am more than eager to answer any questions under oath."
Grand jury investigations are not public record, so suspects will not be named by authorities unless there is an indictment.
On Tuesday, there were no outstanding warrants in Weld County, Colorado, for Pankey's arrest.
The grand jury investigation will be done in partnership between the Weld County District Attorney's Office and the Greeley Police Department in the coming months, according to a news release from the DA's office.
Pankey spoke with the Statesman about the experience last year and denied any involvement in the killing.
In 2014, Pankey was a Constitution Party candidate for governor. He also ran in the 2018 Republican gubernatorial primary, which was won by Brad Little.
Burley man arrested after crash and police chase
BURLEY — A Burley man was arrested Thursday after he crashed into a vehicle while leading police on a chase.
Collin Fukuji, 33, was arrested and charged with felony counts of attempting to elude or flee from officers, possession of a controlled substance and altering or destroying evidence along with misdemeanor counts of possession or use of drug paraphernalia and resisting arrest. He was also issued a citation for leaving the scene of a crash.
He was arraigned in Cassia County Magistrate Court on Friday.
Officers were called to the 900 block of Oakley Avenue at 1:55 p.m. after Fukuji allegedly failed to yield to emergency vehicles, according to a police report.
Fukuji was driving a 1994 white Subaru Legacy with officers in pursuit when he ran a stop sign at 16th Street and Parke Avenue and continued East on 16th Street.
He was traveling 50 mph when he attempted to overtake a blue Toyota Yaris driven by a 17-year-old.
Fukuji's Subaru collided with the rear bumper of the Toyota and caused the Toyota to spin around and come to rest on the curb.
Cassia County Undersheriff George Warrell said Fukuji continued to led police on a chase "all over town," before he jumped out of the vehicle at Kodiak America on Pomerelle Avenue and fled on foot.
"We were able to locate him and take him into custody," Warrell said.
The Toyota's driver and her 12-year- passenger were taken to the hospital, the police report said.
Boise man shot, killed by Idaho police chief after argument in Custer County
CHALLIS — A Boise man was shot and killed earlier this month by the Bonners Ferry Police Department's chief, according to a news release from the Custer County Sheriff's Office.
The news release says that at roughly 10:30 p.m. on Aug. 1, Custer County deputies were dispatched to the scene of a shooting near the Tin Cup Campground in the county. Deputies found the man who was shot, and he later died. On Thursday he was identified as 73-year-old Boise resident Russell Liddell.
Liddell reportedly confronted a group of 16 to 18 people at the campground before a "verbal altercation" broke out between him and the members of the group, according to the release. The Sheriff's Office says that Brian Zimmerman, Bonners Ferry police chief, shot Liddell while off-duty at the campground.
The city of Bonners Ferry said in a press release Thursday that Zimmerman "returned fire after being fired upon by an armed individual who confronted Chief Zimmerman and the group with which he was traveling."
After the shooting, investigators were told that the group of campers began life-saving measures on Liddell and went to an area with cellphone service to dial 911. No other injuries were reported in connection to the shooting.
After Custer County deputies arrived at the scene, they requested resources from the Eastern Idaho Critical Task Force to help with the investigation, the news release says. The task force will lead the investigation into the shooting. Multiple law enforcement agencies were called to the scene to help with the investigation, including detectives with the Bonneville, Bingham and Fremont County sheriff's offices, the Idaho Falls Police Department, and the Idaho State Police, according to the news release.
The matter is still under investigation, and detectives continue to process evidence in the case, officials said.
When reached by phone Thursday morning, the Bonners Ferry Police Department declined to comment on the matter. The release sent later in the day said that city officials were made aware of the incident shortly after it happened and that the city "does not feel that administrative leave or other personnel action by the city of Bonners Ferry is necessary at this time as Chief Zimmerman's actions were in no way related to his employment."
Zimmerman has a connection to the Treasure Valley, having served as Middleton's police chief after helping to create the city's department. Prior to 2014, Middleton had contracted with the Canyon County Sheriff's Office for police services. Zimmerman resigned from his Middleton position in May 2017 over disputes with the city's mayor and was appointed chief of the Bonners Ferry department in April 2018 when its police chief stepped down.
Before starting the Middleton department from scratch, Zimmerman had a career with the Idaho State Police of over 25 years, retiring from that agency in 2012 as a captain.
3 men charged with setting fire to jail while attempting to make tattoo ink
TWIN FALLS — Three men are charged with third-degree arson and injury to a jail, both felonies, after jail guards say they found the men burning a book in a cell.
Joseph Baxter, Alan Bryan Fife Jr. and Christopher Ray Montgomery were all arraigned on the charges Tuesday in Twin Falls County Court.
According to a police affidavit, a jail guard was doing security rounds at about 5 p.m. July 2 when he smelled smoke. The deputy said he followed the scent to a cell and found it was coming from the 600 block. Inmates were evacuated from the area, and deputies found an envelope folded in a way that would allow a book to be placed on top of it. Smoke was coming out of the top and bottom of the envelope, the deputy said.
At one point, Fife asked deputies "All this for tattoo ink?" He explained to deputies that he was planning on scraping the residue of the smoke from the bottom of the book to use as ink, the affidavit said. Deputies believe Fife used a wire on a TV to set the fire.
Police said Montgomery held a blanket up to block the view of Fife working on the TV while Baxter encouraged other inmates to shower to mask the smell of the smoke.
Jail deputies said they also collected an improvised candle made with hair gel from the cell.
Bond for all three men was set at $100,000 and a preliminary hearing for each is set for Aug. 21.
Tylee and J.J.'s memorial removed from Daybell property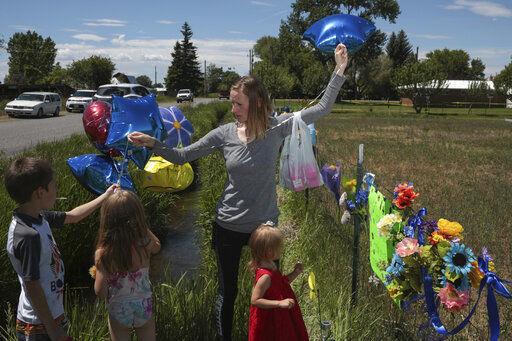 REXBURG — When two missing children were found buried on Chad Daybell's property on June 9, the community responded by creating a makeshift memorial. Flowers, balloons, stuffed animals, photos and notes to the children were hung on the stretch of fence running along the Daybell property where the remains of 16-year-old Tylee and 7-year-old J.J. Vallow were found.
Family members flew into Idaho to spend time at the memorial. On June 10, Kay and Larry Woodcock, grandparents to J.J. Vallow, visited the property to "see where J.J. was."
Colby Ryan, 24-year-old brother of the two children, also visited in June and left a note of his own to his siblings. He expressed gratitude for the memorial on social media.
"I'm so grateful to the amazing people who have shown so much Christ like love to these beautiful kids and our family. Thank you everyone who came up to us and have been here at this fence showing support. This is the hardest thing for everyone to face. But being able to be here was healing for us," Ryan wrote.
Over the last two months, the fence memorial continued to stand and even grow as people paid their respects to the children.
When neighbors went to bed last Thursday night, the memorial was still intact. On Friday morning, they woke to find it all gone.
Ryan returned to Rexburg last weekend to visit the place again. He was "shocked" to find the memorial taken down.
"We came here to add more, and spend time remembering these two angels. And we were shocked that it was all gone. But no matter what. I want everyone to know how much we appreciate your love and grace to show honor (to) my siblings. It was a shot to my heart to see it gone. But we remember you both everyday. I love you Tylee and J.J. you'll never leave my heart," Ryan wrote on Instagram.
The memorial was located on Daybell's property, but it is unclear who removed the memorial. Daybell's daughter Emma Murray and her husband Joseph Murray currently live at the house.
Multiple Rexburg residents who visited the fence since the memorial's removal reported being told to leave by Joseph Murray.
Daybell and his wife Lori Vallow are both facing felony charges involving the cover-up of the deaths of Vallow's children, Tylee and J.J.
Daybell and Vallow are also under investigation for the October 2019 death of Daybell's first wife, Tammy Daybell. Vallow and Daybell married 17 days after his wife of 29 years died in her sleep under what police have called suspicious causes.
The next step in the case will be arraignment hearings for both Vallow and Daybell. At their arraignments, the defendants will enter a plea. If a defendant pleads not guilty, the judge will then set a trial date.
Vallow's arraignment date was filed Tuesday afternoon. Her arraignment will take place at 1:30 p.m. August 27 at the Fremont County courthouse. Judge Dane Watkins will preside.
Daybell's arraignment has been set for 9 a.m. Aug. 21 at the Fremont County Courthouse.
Twin Falls man sentenced for insurance fraud
BOISE — A Twin Falls man will serve five years of probation, do community service and pay a fine after pleading guilty to insurance fraud.
Riley Presher, 27, was sentenced Monday after pleading guilty in May, Attorney General Lawrence Wasden said in a statement.
Fifth District Court Judge Rosemary Emory sentenced Presher five years in prison. She then suspended the sentence and placed Presher on five years of supervised probation. The court also ordered 120 days of jail time to be served with options, as well as 150 hours of community service. In lieu of the jail time, Presher was given the opportunity to perform an additional 150 hours of community service. Presher was ordered to pay a $750 fine and court costs. He will also pay $1,260 in restitution to the Idaho Department of Insurance and $1,943 to Sentry Insurance. Finally, Emory ordered 30 days of discretionary jail time to be used by Presher's probation officer.
Wasden said Presher backed his uninsured truck into his friend's vehicle in December 2017. The next morning, Presher purchased insurance for his vehicle. Several hours later, he filed a claim for the accident.
Presher later admitted to investigators he misrepresented the collision date to his insurance company.
Deputy Attorneys General Jessica Cafferty and David Morse in the Attorney General's Special Prosecutions Unit prosecuted the case. The Department of Insurance investigated.
A census worker was blocked from leaving an Idaho home. Now, her family wants charges
NAMPA — An Idaho woman believes charges should be filed against people she said blocked her and her daughter from leaving a Nampa property while working for the U.S. Census Bureau.
At roughly 10:30 a.m. on July 27, Maria Boutte said she was driving around her daughter, Samantha, who at the time was working for the 2020 census. The two drove to an address just off South Happy Valley Road in Nampa to see whether anyone lived at the home's address. Samantha Boutte checked the home and mailbox for a house number. Soon after, a vehicle pulled up to the house and blocked Maria Boutte's car in the road.
A woman emerged and asked what the two were doing at the house. Boutte said her daughter showed the woman her census identification card, which was hanging from a lanyard around her neck, and said she was working. Then the woman approached Boutte's car and asked again what they were doing at the address, and Boutte responded that her daughter was working for the census. She even had a sign on her car's rear window identifying them as a part of the U.S. Census Bureau.
"She just started yelling," Boutte said of the woman.
The woman reportedly said the two were lying and had inconsistent stories, according to Boutte. She said the woman's car was blocking the road away from the home, and she and her daughter wanted to leave but were not allowed. Feeling frightened, Samantha called 911.
Deputies with the Canyon County Sheriff's Office later arrived and interviewed Boutte and her daughter — who are both Hispanic. Deputies also talked to the other woman and a second woman who also pulled onto the gravel road — both appeared to be white. While talking with law enforcement — which she recorded on her phone and posted to social media — Boutte was told that the gravel road was a private driveway and that the other two people believed Boutte and her daughter were trespassing.
Joe Decker, spokesman for Canyon County, said Tuesday that more than one call was made to law enforcement during the incident. He said local law enforcement has been called to the home previously after reports were made of potential burglaries and suspicious vehicles in the area.
Maria Boutte — a reading tutor and Nampa resident — said she felt she was being treated as a criminal after calling law enforcement for help. She claimed that while the deputies treated her unprofessionally, they were acting more casual with the two white women, and even appeared to be laughing while talking with them. The whole ordeal lasted around 45 minutes before the two other cars left and deputies said the Bouttes were free to go.
"We called the police to feel protected," she said. "I felt victimized through this whole thing."
Boutte believes charges should be filed against the people who would not let her and her daughter leave the property. Her daughter was lawfully doing her job as a census worker, a position she later quit the same day. Boutte said Samantha complained to the Census Bureau but has yet to hear back.
Decker said the deputies wrote up what they documented during the incident and sent the information to county prosecutors on Tuesday to screen for any possible charges. No charges had been filed as of Wednesday morning.
Decker said that at least one complaint had been filed to the Sheriff's Office in connection to the case. Boutte, as well as her family and friends, have filed complaints regarding the incident, she said. She also filed a records request to obtain the body camera footage taken from the interaction and any other reports or materials. Finally, Boutte said she has enlisted an attorney.
"(The deputies) made it seem like the other people were in the right, that we were wrong," Boutte said. "I definitely felt like it was a race issue."
Appeals court orders new trial for Idaho man convicted in Nevada Bundy ranch standoff
BOISE — On the same day that the U.S. 9th Circuit Court of Appeals refused to revive the federal government's criminal case against Nevada rancher Cliven Bundy, it vacated the conviction of co-defendant Todd Engel, an Idaho man serving 14 years in prison for his actions during the infamous 2014 standoff at Bundy's ranch.
The 9th Circuit ruled Thursday afternoon that a district judge in Nevada improperly refused to allow Engel to represent himself during the trial, at which a standby counsel was appointed to assist in his defense. The court ordered a new trial.
Engel wasn't defiant and didn't engage in blatantly outrageous conduct, the court found, such as threatening the judge or any juror. All he did was ask a question prejudicial to the government, and he should have been allowed to continue representation of himself, Judge Jay S. Bybee wrote for a three-judge panel.
Engel was found guilty by a jury in April 2017 of obstruction of justice and interstate travel in aid of extortion, and he was sentenced in July 2018 to 14 years in federal prison stemming from the first of three trials in the Bunkerville, Nevada, case — a result of the armed standoff that occurred after federal agents tried to round up Bundy's cattle near the family ranch.
Bundy was in a dispute for years with the federal Bureau of Land Management over unpaid grazing fees. It grew to involve self-described militia members from 11 states who answered a Bundy family plea for help, Engel among them.
During a 32-day trial, evidence was presented showing that in April 2014, Engel went to Bunkerville with the intent to commit a crime of violence against federal law enforcement officers who were executing a federal court order. Engel, brandishing a loaded AR-15 assault rifle with extra ammunition in his tactical vest, hid behind concrete barriers on an Interstate 15 overpass and brandished his firearm at law enforcement to impede, intimidate and threaten, prosecutors said.
Engel received support from several Idaho Republican lawmakers as he kept fighting his conviction, including Lt. Gov. Janice McGeachin, who celebrated the 9th Circuit ruling on Twitter.
McGeachin wrote that she was happy the court "recognized the injustice done to Todd Engel and vacated his sentence. Idaho is waiting with open arms to welcome him home." She also thanked everyone who "worked to see this matter resolved, including many legislators."
The case is now remanded back to U.S. District Court, where Engel could have a retrial.
Most inmates at county jail test positive for COVID-19
TWIN FALLS — Most of the inmates in Twin Falls County Jail have now tested positive for COVID-19.
Twin Falls County Sheriff's Office spokesperson Lori Stewart said a total of 183 inmates tested positive since the outbreak was discovered in late July — about 60% of the roughly 300 tests.
One male inmate was sent to the emergency room late last week after becoming acutely ill from COVID-19. The man is no longer in jail custody after he was released on his own recognizance.
"I am proud of how our administration, detention and medical staff have handled this situation thus far," Sheriff Tom Carter said in a statement. "Considering our limitations for space, and the enclosed atmosphere, I don't know how we could have responded any differently."
Jail Cpt. Doug Hughes said more than 90% of inmates who tested positive have not shown any symptoms for the virus. He said everyone in the facility is monitored for symptoms daily, including temperature checks.
"Other than they have a positive test for the virus, they're not unhealthy," Hughes said. "If they start to build symptoms, we will treat the symptoms moving forward."
One inmate is currently sick and 81 are still within the 10-14 day symptom monitoring window. Medical staff reported a maximum of 10 inmates have shown symptoms on any given day. Those who do are isolated from the rest of the population and provided "the same standard as in the community for treating people that have symptoms," Hughes said.
It's uncommon to have so few asymptomatic cases, South Central Public Health District spokesperson Brianna Bodily said. Jail officials conduct their own disease investigations and report the results to the health district, she said.
"It is not uncommon for symptoms to change throughout the course of this disease and we may find that several more people originally listed as asymptomatic will begin to show symptoms," she said.
A total of eight staff members tested positive and none have shown symptoms; one is still in the monitoring window. Positive jail staff continued to work during the outbreak.
Bodily said Center for Disease Control guidelines strongly encourage everyone who tests positive to stay home until they are no longer infectious. She said recommendations for asymptomatic workers are less clear, and the health district has reached out to state epidemiologists for guidance.
"We do not recommend that asymptomatic individuals who have tested positive ever work around or come into contact with individuals who have not tested positive," Bodily said.
The jail facility is meant for 194 inmates but currently houses 266. Extra inmates are forced to sleep on the floor.
The overcrowding has made isolating positive cases difficult, especially since inmates are grouped by security classification. When the initial rounds of test results came in, officials said they were unable to isolate the positive asymptomatic cases from the negative.
Bodily said isolation in that situation is ideal but not all jails have the necessary space to do so. She said chances are extremely high that those who tested negative in a positive cellblock were already carrying the disease.
"The concern in moving that person to another area is that they may be carrying the disease but did not have enough of the virus in their system at the time of the sample to test positive," she said. "If that person is moved to a cellblock with people who have not been exposed, those other inmates could be put at higher risk."
Hughes said it would be difficult to control the outbreak in the facility even if it weren't overcrowded.
"There's not much you can do inside of a jail environment to require social distancing," he said. "You can do things, but inside that cell unit, they're going to do what they're going to do."
Hughes said local law enforcement is attempting to issue more citations and avoid bringing people to jail if possible. Those who do end up as new detainees are tested and isolated until they can be safely introduced to the rest of the population, he said.
Many in the facility are awaiting trial. Twin Falls County prosecutor Grant Loebs said his office is in the process of reviewing non-violent inmates who are in jail because they couldn't make bond. Loebs said they are still early in the process and none have been identified for release so far.
"We are doing everything we can to try to help the sheriff reduce the population without any threat to the community," he said.
A plan is also being developed to remove the 94 inmates in the facility under the jurisdiction of Idaho Department of Correction, spokesman Jeff Ray said.
"We are working with state infectious disease control experts to develop guidelines for safely moving state-sentenced prisoners from county jails without further spreading the disease."
Idaho teen will serve jail time for shooting gun at protest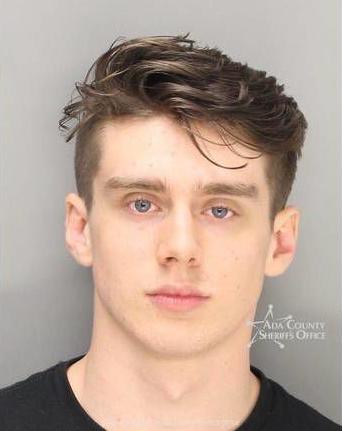 BOISE (AP) — An 18-year-old who fired a gun near a Boise protest after the police killing of George Floyd will spend four days in jail.
Michael Daniel Wallace pleaded guilty Wednesday to a misdemeanor count of discharging a firearm in city limits.
Ada County Magistrate Judge Kira Dale gave Wallace a 10 day sentence out of a potential 180-day jail term, the Idaho Statesman reported. The judge gave Wallace credit for two days he already served. Wallace may complete half of the remaining eight days by doing 32 hours of community service.
Wallace was taken into custody on June 1 after a rifle he was holding fired into the ground. Police said they believe the gun was discharged unintentionally. No injuries were reported as a result of his actions. Wallace was booked into the Ada County Jail hours later and released the following morning.
Wallace was seen pacing around a demonstration at the Idaho Capitol against racial injustice after Floyd was killed. Floyd, a Black man, died May 25 after a white Minneapolis police officer pressed his knee on Floyd's neck while he was handcuffed and lying on the ground.
Wallace will also be placed on unsupervised probation for one year, is required to take a state-approved gun safety course and will pay a fine of $657.50.
Suspect in 2016 Twin Falls murder arrested in Florida
TWIN FALLS — A fugitive from Idaho was arrested Monday in Sarasota, Florida, and is in jail awaiting extradition to face charges of first-degree murder and robbery.
Denny Enrique Hornia, 31, was linked through DNA evidence to a 2016 murder case in Twin Falls County and was arrested by the Sarasota County Sheriff's Office Fugitive Apprehension Unit after living there undetected for the past four years, the Sarasota County Sheriff's Office said in a social media post that was then shared late Tuesday by the Twin Falls Sheriff's Office.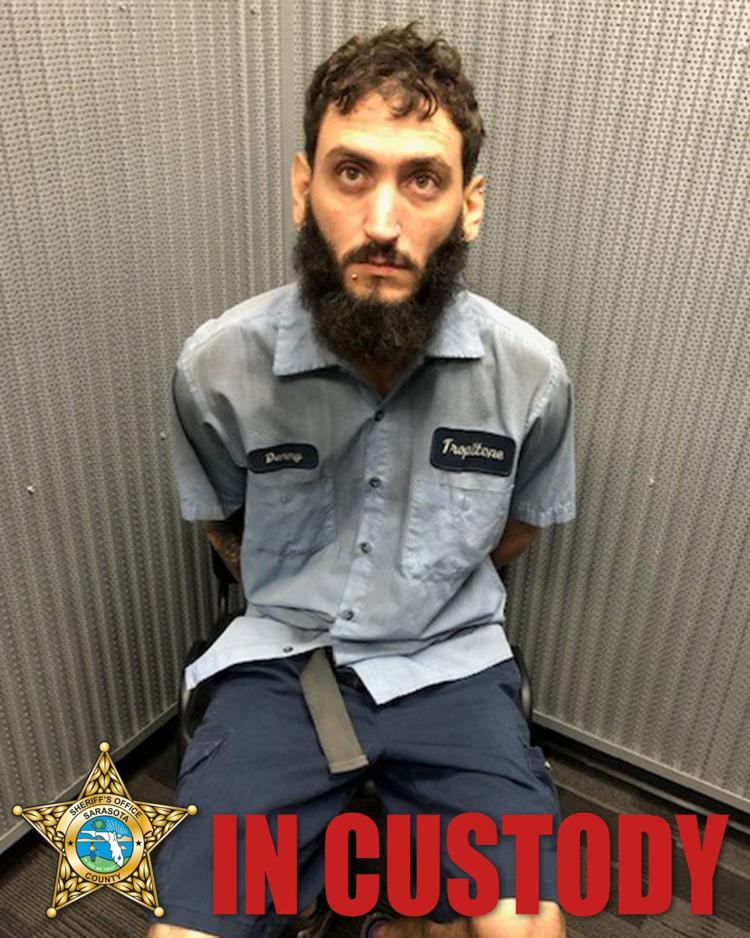 Neither sheriff's office said what case Hornia is linked to.
Twin Falls County Prosecutor Grant Loebs declined to comment Wednesday when asked about Hornia's arrest.
Florida court records show Hornia was booked on a $1 million warrant for first-degree murder with enhanced penalty and conspiracy to commit robbery charges. He was appointed a public defender on Tuesday and is being held without bond after denying an opportunity to waive his extradition hearing.
The former Jerome resident was charged May 2 in Florida with two felony counts of possession of cocaine, a felony charge of possession of a controlled substance and a misdemeanor charge of possession of drug paraphernalia, court records there show.
The police officer who arrested him said Hornia was driving the wrong direction on a divided road late that night. When the officer tried to stop the car, Hornia "jerked the vehicle" into the other lane and crashed.
Hornia was taken to a hospital for treatment. Officers found what appeared to be cocaine and marijuana in the car. They also found marijuana paraphernalia and pills that tests said were ecstasy.
Hornia pleaded not guilty to the charges June 1 and was out on bail awaiting an Oct. 26 trial before being arrested Monday on the fugitive warrant.
Judge orders trial tied to discovery of missing kids' bodies
BOISE — A judge ruled Tuesday there's enough evidence for a man to go to trial after the bodies of his new wife's two children were found buried on his Idaho property. The bizarre case involving doomsday beliefs and the deaths of several people linked to the couple has attracted national headlines.
Chad Daybell, 52, has pleaded not guilty to charges related to hiding the remains of 7-year-old Joshua "JJ" Vallow and 17-year-old Tylee Ryan. Investigators found their bodies during a search in June, months after they were last seen in September.
Daybell last year married Lori Vallow Daybell, who has pleaded not guilty to conspiring to help him keep the bodies of her children hidden. Authorities have yet to file charges related to the deaths of the children.
They also have yet to say how or when the children died, but the prosecuting attorney on Tuesday during closing arguments called both deaths homicides based on the condition of the bodies.
The two-day hearing included graphic testimony about unearthing the duct-tape bound body of the boy and the charred and dismembered remains of the girl.
A friend of Lori Daybell, Melanie Gibb, testified how people involved in the case became acquainted through a doomsday belief system that led them to "preparedness" meetings loosely affiliated with The Church of Jesus Christ of Latter-day Saints.
An FBI analyst who reviewed cellphone records testified that on Sept. 9 Chad Daybell sent a text to his then wife, Tammy Daybell, saying he was burning debris and that he had also shot and buried a large raccoon on his property. The analyst said that was notable because Tylee Ryan was last seen alive on Sept. 8 in Yellowstone National Park.
Prosecutors also said cellphone location records indicated that the day after Joshua "JJ" Vallow was last seen alive in late September, Lori Daybell's brother, Alex Cox, showed up at Chad Daybell's property just as he had shown up at Tylee Ryan's grave site the day after she disappeared.
Cox died in December, and the former spouses of both Chad Daybell and Lori Daybell also died last year.
Police started investigating a missing child case last year and eventually arrested Lori Daybell on charges she abandoned her children.
She called Chad Daybell from jail on June 9, the day authorities arrived to search his property with at least five cadaver dogs, according to testimony at Tuesday's hearing.
"I love you so much," Chad Daybell said somberly after telling her police were searching the field behind the house.
"I love you," she responds. "Should I try to call you later?
"I don't know," he said. "You can try."
Chad Daybell was taken into custody later that day after searchers found one of the bodies.
Investigators said they found the bodies by tracking Cox's cellphone movements. Police said Cox was involved in the conspiracy to hide the children's remains. He died of an apparent blood clot in his lung at his Arizona home last December
Court documents in Lori Daybell's criminal case include claims that the couple believed dark spirits, or "zombies," would possess people. Gibb said Lori Daybell told her at different times last year that both children had become zombies and that the couple believed the only way to rid a person of a dark spirit was by killing them.
Much of Gibb's testimony revolving around a phone conversation she recorded with the couple after she became suspicious and confronted them about the missing children and accused them of multiple lies.
Gibb acknowledged to Chad Daybell's attorney, John Prior, that she initially lied to police about having Joshua "JJ" Vallow with her. She said she was persuaded to lie by Lori Daybell. Gibb said she became concerned that she could be blamed for the children's disappearance, leading her to call the couple and record the conversation, which she shared with police.
The strange case also includes the shooting death of Lori Daybell's estranged husband, Charles Vallow, in suburban Phoenix by Cox. He asserted the shooting was in self-defense. Vallow had been seeking a divorce, saying Lori believed she had become a god-like figure who was responsible for ushering in the biblical end times.
A short time later, she and the children moved to Idaho. Daybell ran a small publishing company there and had written many books about apocalyptic scenarios loosely based on the theology of The Church of Jesus Christ of Latter-day Saints. Friends said he claimed to be able to receive visions from "beyond the veil."
At the time, Chad Daybell was married to Tammy Daybell. She died in October of what her obituary said were natural causes. Authorities grew suspicious when he married Lori Vallow just two weeks later. Police had Tammy's body exhumed last December in Utah for further investigation; the results of that autopsy have not been released.
Lori Daybell faces a hearing next week on whether the case against her will proceed to trial.
Police describe search for kids, finding bodies at Daybell court hearing
BOISE — A detective Monday described in excruciating details how investigators unearthed the remains of two children who had been missing for months while searching the rural Idaho property of a man charged with concealing evidence.
The testimony came during a preliminary hearing where a judge will decide whether there is enough evidence to hold Chad Daybell for trial. He and the children's mother face charges related to the hiding of the remains of 17-year-old Tylee Ryan and 7-year-old Joshua "JJ" Vallow, although authorities have yet to say how the two died, or whether homicide charges will be filed in the case that has attracted worldwide headlines.
Daybell late last year married Lori Vallow Daybell, who's charged with conspiring to help him keep the bodies of her children hidden. Both have pleaded not guilty in the case that has ties to doomsday beliefs and the mysterious deaths of others close to the couple.
Rexburg Police Detective Ray Hermosillo said "JJ" Vallow's body was found beneath fresh sod, under which were three large white flat rocks in a row and then a piece of wood paneling. He said the body was buried in a black plastic bag covered in duct tape.
He said when the body was taken to the medical examiner's office, investigators found a white plastic garbage bag over the boy's head covered with layers of tightly wound duct tape. Hermosillo said the boy's wrists and ankles were also bound with duct tape, and that more duct tape bound together his forearms over his chest. The boy was dressed in red pajamas and was wearing black socks.
Hermosillo testified that the girl's body was found a short distance away. He said they found evidence that the remains appeared to have been burned.
Investigators said they found the bodies by tracking the movements of Lori Vallow's brother, Alex Cox, using cellphone data. Rexburg Police Lt. Ron Ball wrote in court documents that Cox was involved in the conspiracy to hide the children's remains. Cox died of an apparent blood clot in his lung at his Arizona home last December.
Court documents in Lori Daybell's criminal case include claims that the couple believed dark spirits, or "zombies," would possess people. A friend, Melanie Gibb, said Lori Vallow told her at different times last year that both children had become zombies and that the couple believed the only way to rid a person of a dark spirit was by killing them.
The strange case began last summer after Cox fatally shot Lori Vallow's estranged husband, Charles Vallow, in suburban Phoenix in what he asserted was self-defense. Vallow had been seeking a divorce, saying Lori believed she had become a god-like figure who was responsible for ushering in the biblical end times.
A short time later, she and the kids moved to Idaho, where Chad Daybell lived. He ran a small publishing company and had written many fiction books about apocalyptic scenarios loosely based on the theology of The Church of Jesus Christ of Latter-day Saints. Friends said he claimed to be able to receive visions from "beyond the veil."
At the time, Chad Daybell was married to Tammy Daybell. She died in October of what her obituary said were natural causes. Authorities grew suspicious when he married Lori Vallow just two weeks later. Police had Tammy's body exhumed last December in Utah for further investigation; the results of that autopsy have not been released.
Police began searching for Tylee and JJ in November after relatives raised concerns, and they soon discovered that both children were last seen in September. Police say the Daybells lied to investigators about the children's whereabouts before quietly leaving Idaho. They were found in Hawaii months later.
The case has drawn so much attention that Madison County Prosecutor Rob Wood recently hired a public relations firm to handle the influx of media requests. Authorities have not given details on exactly what they believe happened to the children.
Chad Daybell's defense attorney, John Prior, also will get a chance to argue his side during the hearing, that is expected to continue Tuesday. Neither the couple nor their lawyers have spoken publicly about the case.
In most preliminary hearings, defense attorneys try to show the judge that prosecutors' evidence is not strong enough to justify sending the case to trial.
Hate crimes rose in Idaho last year, state police say. This city had the most reported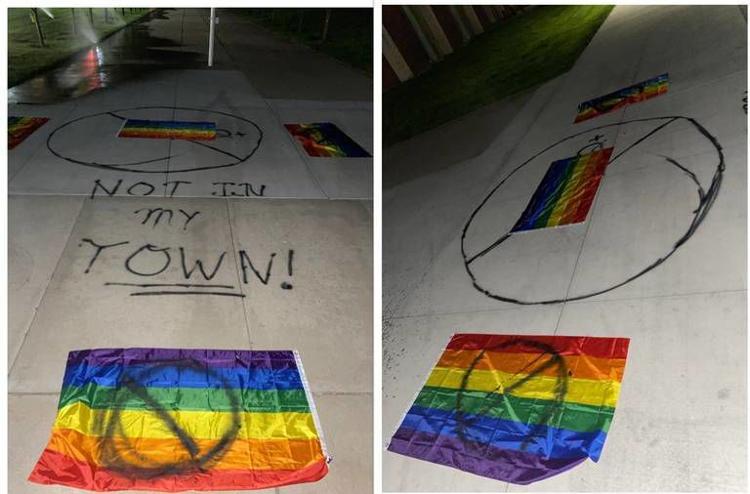 Hate crimes rose in Idaho in 2019 by more than 46%, according to a new report released last month by the Idaho State Police.
There were 38 hate crime incidents reported to Idaho law enforcement agencies across the state in 2019, compared to 26 in 2018. The vast majority of incidents — 19 in total — were logged by the Boise Police Department, according to Crime In Idaho 2019 report compiled by the Uniform Crime Reporting section of the Idaho State Police.
The report defines a hate crime as a criminal offense committed against a person or property which is motivated in whole or in part by the offender's bias against a race, national origin, religion, sexual orientation, mental or physical disability or ethnicity. However, Idaho's Malicious Harassment statute in Idaho Code 18-7902 still doesn't mention gender or sexual orientation
"One hate crime is one too many in our community," said Ron Winegar, deputy chief for the Boise Police Department. "We take every instance of an alleged malicious harassment in our community very seriously and devote significant resources to investigating and resolving those incidents. When the elements of such a crime are able to be proven, we strongly support prosecution of the alleged offender(s), as well as offer our unwavering support to victims."
Overall, 15 incidents were anti-Black, 11 were anti-LGBTQ and five were anti-Hispanic or Latino. Of the reported incidents, 28 involved intimidation or simple assault, seven were aggravated assault, and three involved the destruction of property.
About 15 minor injuries resulted from 2019's reported hate crime incidents, and "personal weapons" were used in some way in 61% of the incidents, according to Idaho State Police data.
Of the 38 incidents, the Idaho State Police reported that 17 of the incidents were "cleared." Offenses are considered to be cleared when at least one offender is arrested for a crime or the reporting agency clears the offense by exceptional means when a physical arrest is not possible.
Hate crimes were reported to law enforcement agencies in seven Idaho counties, including Boise Police Department, Post Falls Police Department, Coeur d'Alene Police Department, Twin Falls Police Department, Weiser Police Department, Idaho County Sheriff's Office, Jerome Police Department, Pocatello Police Department, Spirit Lake Police Department, Chubbuck Police Department, and the Idaho State Police.
"Idaho gathers hate crime information as an additional element and/or characters of the offenses reported by law enforcement," the report says. "... Accurate data collection for hate crime depends heavily on proper training of law enforcement to recognize such incidents and the cooperation and desire of law enforcement communities to report these offenses without the influence of special interest groups, media and politics."
IDAHO HATE CRIME REPORTS ALREADY CLIMBING FOR 2020
The release of this year's report, published annually in July, comes just weeks after police began investigating anti-LGBTQ vandalism at the College of Idaho in Caldwell.
Multiple Pride flags were taken down and vandalized a day after students held a Pride Month celebration on campus, the college reported. Caldwell police are now looking for a person of interest reportedly seen on a surveillance camera in the area, and the incident could be categorized as a possible hate crime.
A new data tool on the Idaho State Police's website tracks weekly hate crimes reported to the state by law enforcement agencies around the state. There were 20 hate crime incidents reported to 12 law enforcement agencies around the state as of July 8.
The 2020 reports are not finalized, according to Idaho State Police, as the reports on the list are updated and verified weekly. This list does not yet include College of Idaho incident, as the database doesn't list any reports filed with the Caldwell Police Department.
The number of hate crimes reported in 2019 still does not match the five-year highs of 2016 and 2017, when 44 and 51 hate crimes were reported statewide, respectively.
Be the first to know
Get local news delivered to your inbox!