BURLEY — The Mini-Cassia domestic violence shelter has regained its footing after a turbulent year — when it changed leadership, moved to Burley and took on a new name.
Crossroads Harbor hired a new permanent full-time executive director, Robin Bronson, in September.
The shelter also paired with South Central Community Action Partnership and moved its business office inside the partnership's office, 314 E. Fifth St., Burley.
"Before I started here I didn't know how many people in the area needed to leave violent situations," Bronson said.
Bronson formerly worked as the victim witness coordinator for the Cassia County Prosecutor's Office and she has office management experience.
"We were really lucky to come across her," board member Juana Hernandez said. "She has really done a lot for the shelter."
Her experience dealing with people in a crisis situation or who have experienced trauma has been advantageous, Hernandez said.
"I love this job," Bronson said. "Helping comes naturally to me and it feels good to help someone in a crisis situation."
The shelter's office, formerly located in Rupert, temporarily closed in May after the board fired the director. The Rupert six-bed safe house was also temporarily closed after the board became aware of a bug infestation. After cleaning and new sanitation procedures were put in place, the safe house was reopened and is currently full. The office moved after the city of Rupert, which provided a building without costs to the shelter for several years, needed the space for a new Boys and Girls Club.
However, the shelter's crisis services were never suspended and the board continued to offer shelter to victims at local motels.
"I keep hearing from people who say they just found out that we have a shelter," Bronson said. "We really have to get our name out there in the community and make it known. And we have to move past any prior negativity."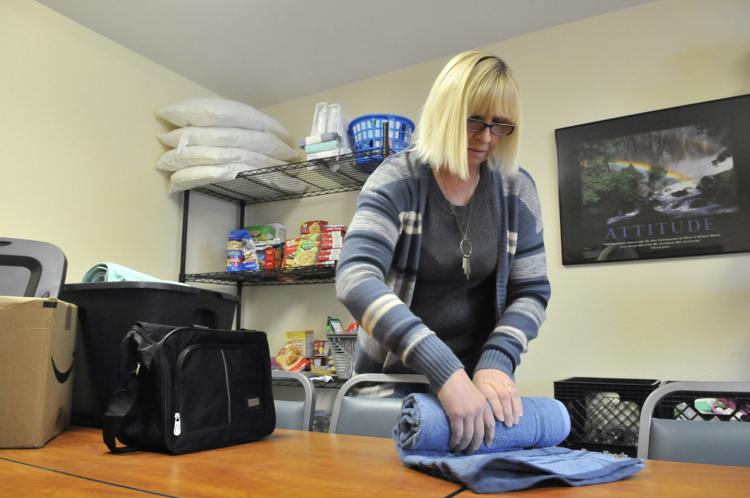 The shelter has received a $24,300 Idaho Housing and Finance grant that it is using for operations.
More grant applications are underway, Bronson said.
Hernandez said the shelter is working toward receiving a federal grant that the shelter lost in 2015 after it slipped out of compliance with regulations.
"The community is also really stepping up to help us," Bronson said, and the shelter has received other donations from local businesses, but more is always needed.
"The community has been right behind us wanting to help. It makes my job a lot easier," she said.
The shelter office has a small food pantry and when a person is checked into the safe house they are given their own bed pillow and towel kit that they keep when they leave. The office also has hygiene kits.
Previously, the office kept an assortment of clothing, but because of space restrictions, it now offers thrift store vouchers to victims so they can select the style and size of clothing they need.
"A lot of victims come in with only the clothing they have on their backs," Bronson said.
The shelter has also formed a partnership with Family Health Services for medical care.
Domestic violence seems to get worse around the holidays, Bronson said, and they have had "non-stop" calls since the beginning of November.
"We would like to see more awareness locally because we are seeing more domestic violence in the community," Hernandez said.
The shelter will help people in a domestic violence situation develop a safety plan, which teaches them how to safely stay in the situation or leave an abusive relationship and they provide legal advocacy and will go to court with the victim, Bronson said.
The shelter is also open to new partnerships within the community, Hernandez said, and they focus on helping people find the resources they need.
It is also reaching out for advice and suggestions from other shelters, Bronson said.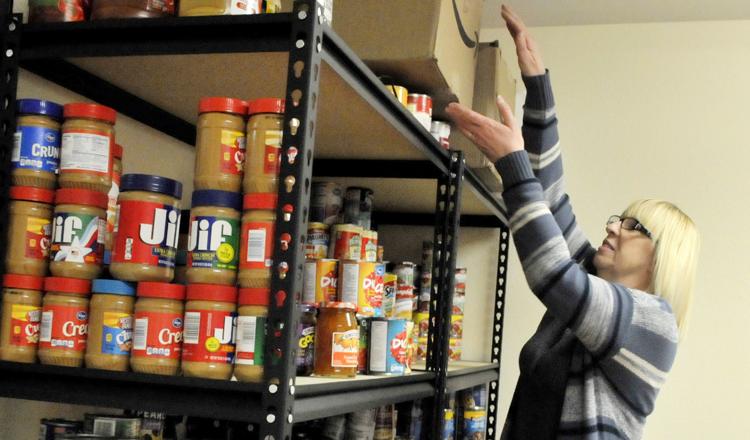 Next year if the shelter receives the federal grant, they would like to renovate the garage at the safe house to use as the shelter's business office and hire a couple of people to staff the office 24-hours a day.
Most domestic violence victims often feel safer knowing staff is at the house, she said, rather than trying to keep the safe house location "secret."
The shelter is organizing a spring fundraiser where businesses will paint wooden chairs that will be auctioned. Volunteers, including an auctioneer are needed. Softball and golf tournaments are also in the planning stages, Bronson said.
The shelter also needs a food cabinet built and constantly needs all types of household supplies like laundry detergent, paper products and sanitary wipes.