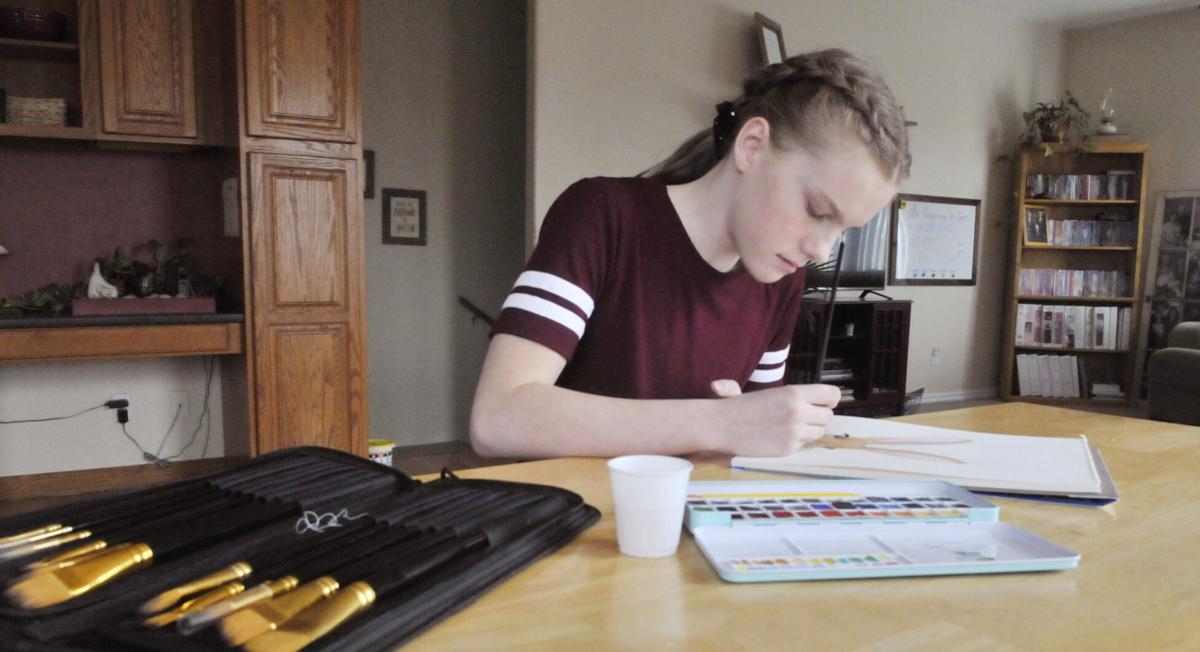 BURLEY — More than 100 Cassia County students are still enrolled in the school district's new accredited K-12 virtual academy, which launched last fall.
Enrollment during the year peaked at 125 students.
Nearly a year after starting the Mini-Cassia Online Learning Academy, Cassia County School District officials say there was a steep learning curve for the district along with parents and students.
Some students found it rigorous and decided it wasn't for them and migrated back to in-person classrooms at semester break, while others went back when families felt safer.
The district will also switch next year to using its own curriculum for K-5 students, which will work better for younger students and smooth the transition if they go back to a classroom.
Keeping students in the district
Last week, the district's total enrollment, which averages about 5,600 students and includes the online population, was still down 66 students from a year ago.
Students attend the Mini-Cassia Online Learning Academy free of charge. The district was able to launch the program using some of its CARES Act funds.
Cassia County School District Assistant Principal Sandra Miller said the district's goals when launching the academy were to provide students and their families with options — and keep everyone safe.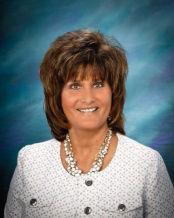 After a soft school closure last spring due to the COVID-19 pandemic, the district resumed classes in the fall, but some parents opted to homeschool or enroll their children in the district's online academy.
Oakley mother Stephanie McClure tried out the academy for her daughter Charity, who is in the eighth grade. They missed the deadline for fall enrollment but signed her up at the semester break.
"She loves it and is very self-motivated. It's good for her and she loves to learn at her own pace," said Stephanie McClure, who is also the mother of four other girls. Two of her girls have graduated from high school, one is a high school senior and one a third grader. Charity's school-aged sisters still attend in-person classes.
She also has outside activities like dance classes and church where she is able to socialize with friends.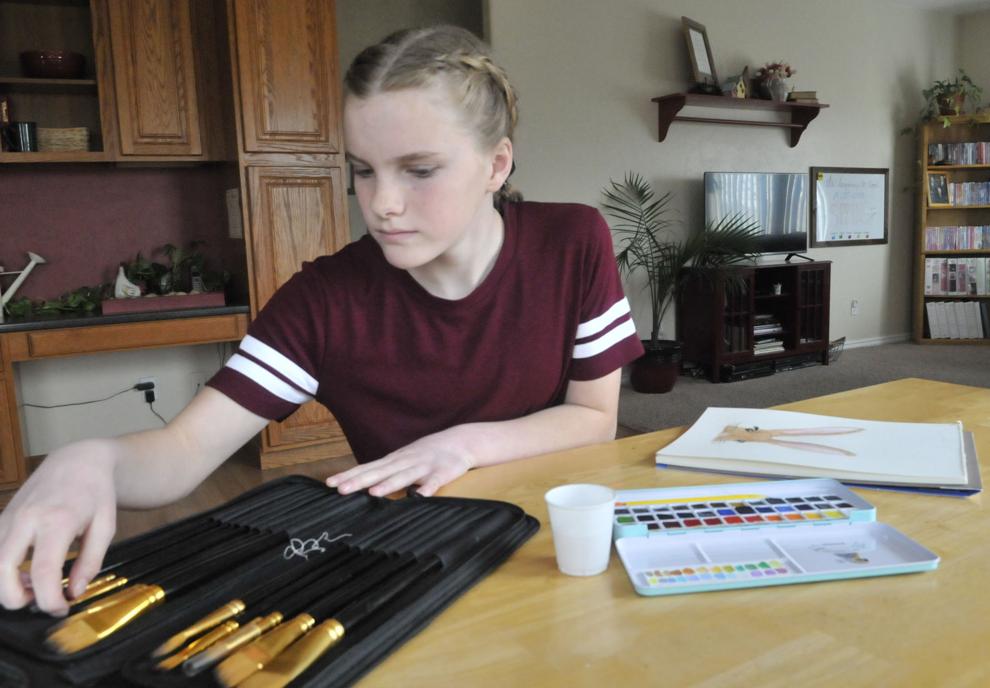 In the academy students are assigned a teacher, who they have access to after in-person classes are over for the day. The teachers monitor their assignments and are responsible for giving out grades.
Miller said unlike some online platforms that assign a remote teacher, the teachers at the district can also meet in person with parents and students, if needed. It was optional for teachers to participate in the academy.
"I don't help Charity," McClure said. "If she has questions she emails the teacher."
Some students have been extremely successful and parents have expressed appreciation that their children can move ahead at their own pace or even focus on one subject, like math, for a longer period of time before moving on to the next, Summer Jackson, program coordinator for grades 6-12, said.
"They are excelling one class at a time," Jackson said.
Charity likes to get ahead on her assignments and focus on one subject at a time. She spends about three hours a day on schoolwork — and she is getting good grades.
"I think a lot of time may be wasted at school," McClure said.
She spends time researching topics and she seems to be really learning the subjects rather than memorizing facts for a test, McClure said.
Charity said so far she really likes the academy and it gives her more time to read and pursue art projects.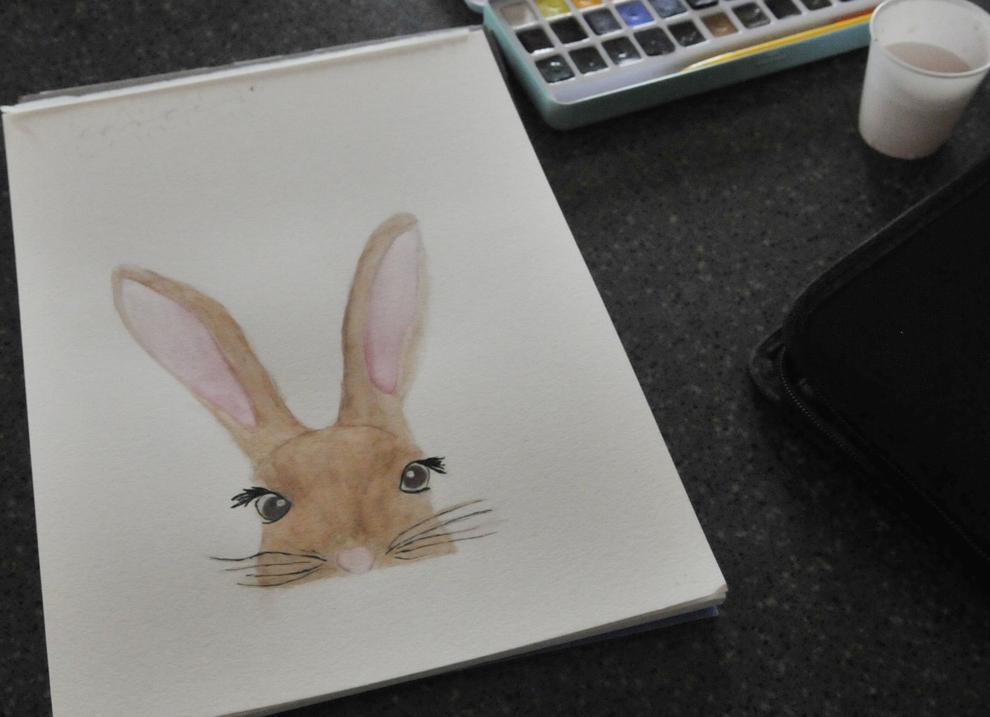 Charity, whose favorite subject is math, recently began watercolor painting.
McClure said it felt like a really big step when Charity was enrolled in the academy because they had to withdraw her from all of her classes and get her teachers' signatures, but it has worked out well for her.
Charity likes that if she chooses later on to go back to an in-person classroom, that option is open.
Under district rules, students can only migrate to the academy or back to the classroom at the semester break.
"You can't just move back and forth," Miller said.
It's harder for some
While Charity is excelling independently at her academy classes, other students may need more parental support, or it may not be right for them at all.
The numbers of K-12 students in the academy who are excelling, doing well or struggling with aspects of it are about equally divided into thirds.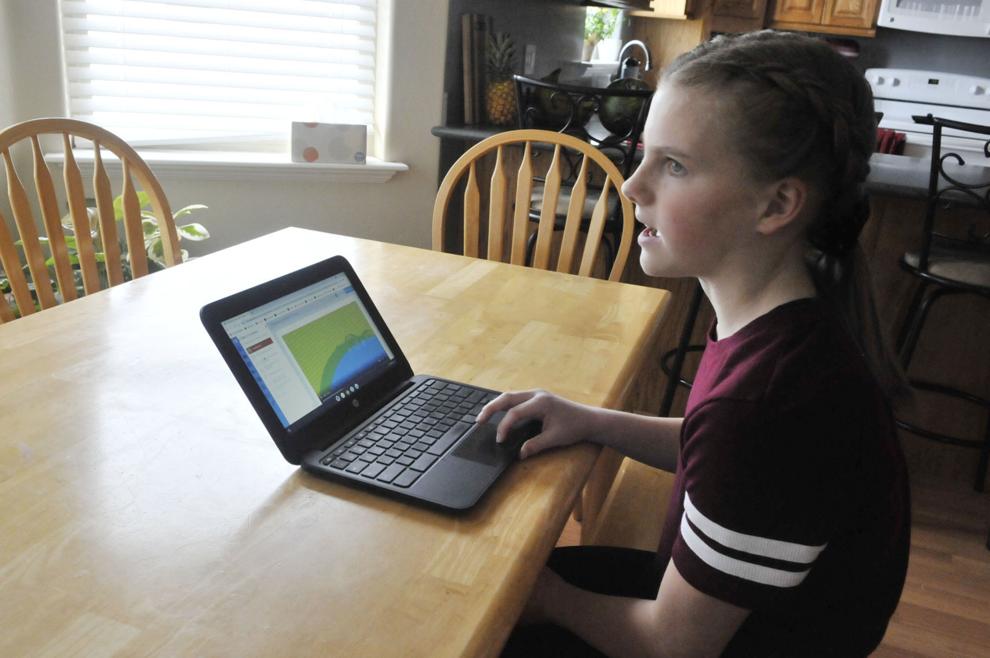 "We see those same numbers in brick-and-mortar schools," Miller said.
But younger students who are just learning study habits can definitely struggle more with the pace of online work.
"I think it was a bit of a shock for some parents and students," Miller said.
The district plans to switch to its own curriculum for K-5 academy students next year, instead of using Calvert Homeschool curriculum. The older students use a different curriculum program.
"That will allow students to go back to a brick and mortar classroom more easily and still be on the same page," Jennifer Woodbury, K-5 academy coordinator, said.
One of the challenges, Miller said, is the school district has identified "essential standards" that have to be mastered, where the online curriculum currently in use puts equal emphasis on all the standards, which can be overwhelming, especially for young students.
"The essential standards we've identified are ones they must know to move on in school or they need as life skills," Miller said.
Because the learning standards are currently not taught in the same order, there can be a mismatch when they transition back to the classroom, a problem which will be solved by using the district's curriculum, Woodbury said.
Jackson said they currently have five seniors from across the district in the academy. Some seniors opted to go back to school at the semester because the online academy does not have a graduation ceremony.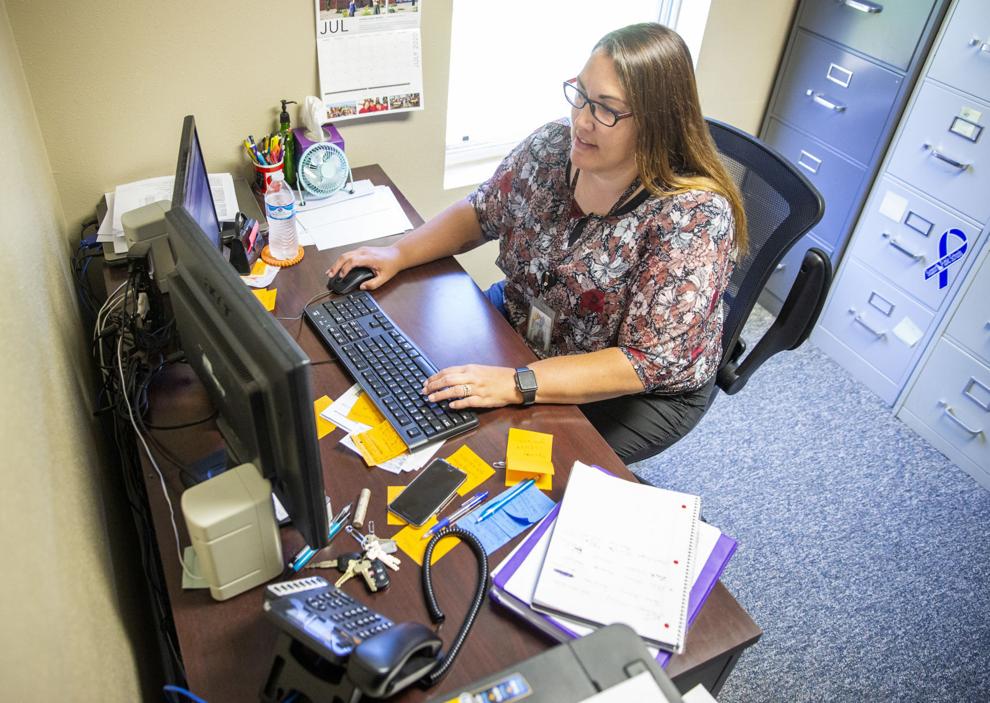 Miller said most of the academy students are from Burley, but there are students enrolled from the other communities too. They also have students from Minidoka and Valley school districts along with one from Nevada.
"It is keeping our students here in the district," Miller said.
The district will continue to evaluate whether to continue to allocate funds for the academy on a yearly basis.
Miller said based on the need, the academy has room to grow, but the numbers enrolled have not lessened overcrowding in the classrooms, which is most severe at Burley High School.
PHOTOS: Inside Magic Valley classrooms, 2019-20
Finding the bright side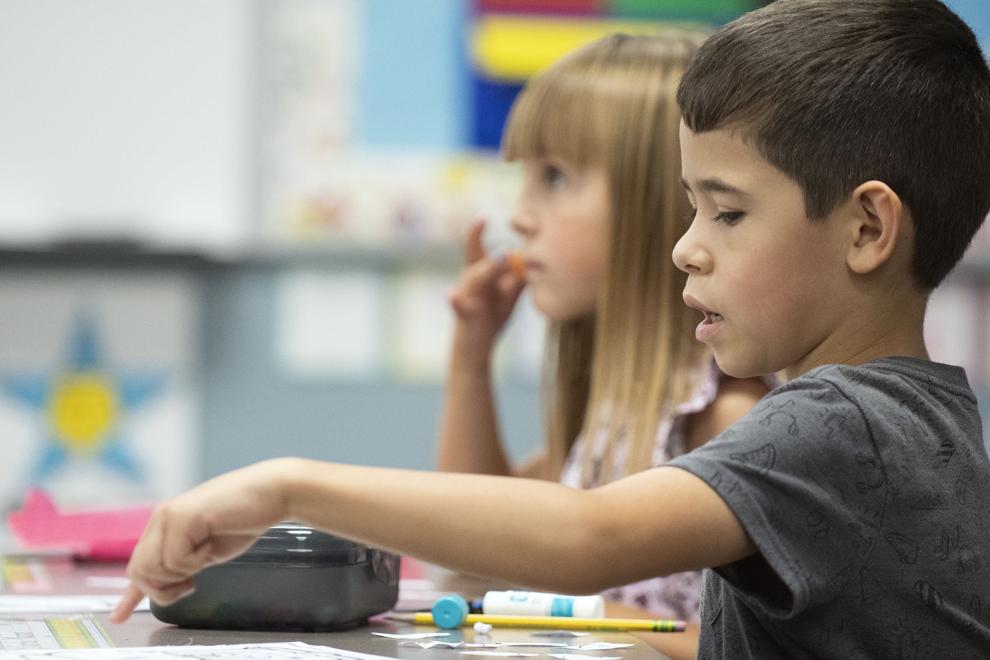 Finding the bright side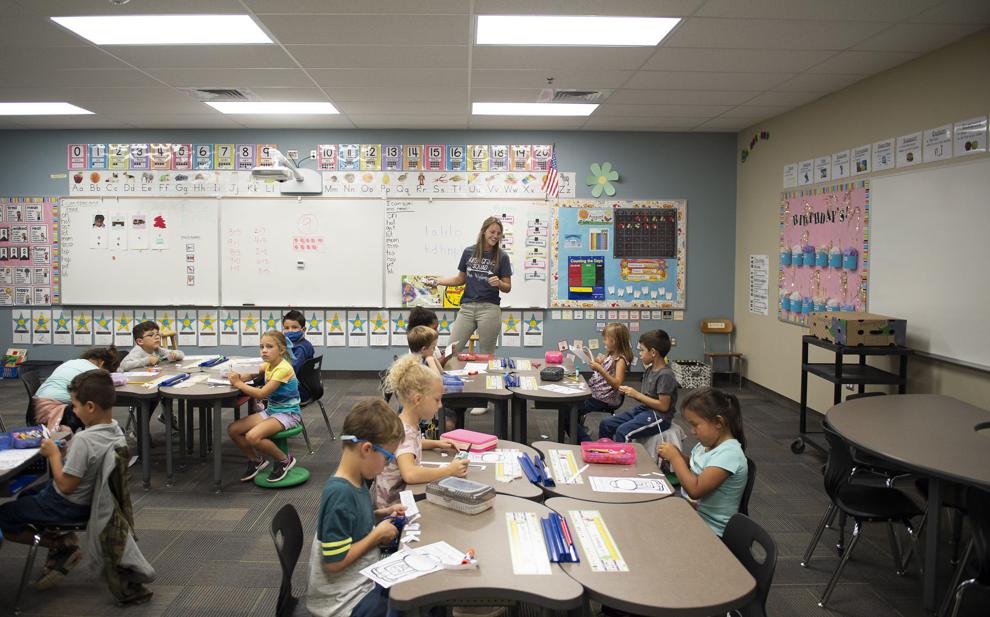 Finding the bright side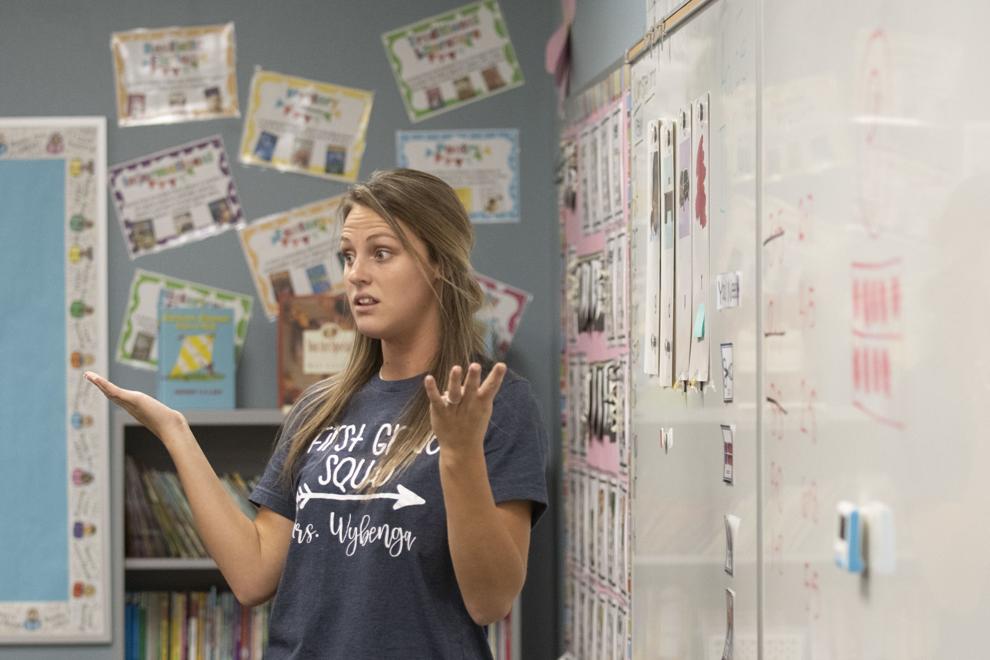 Finding the bright side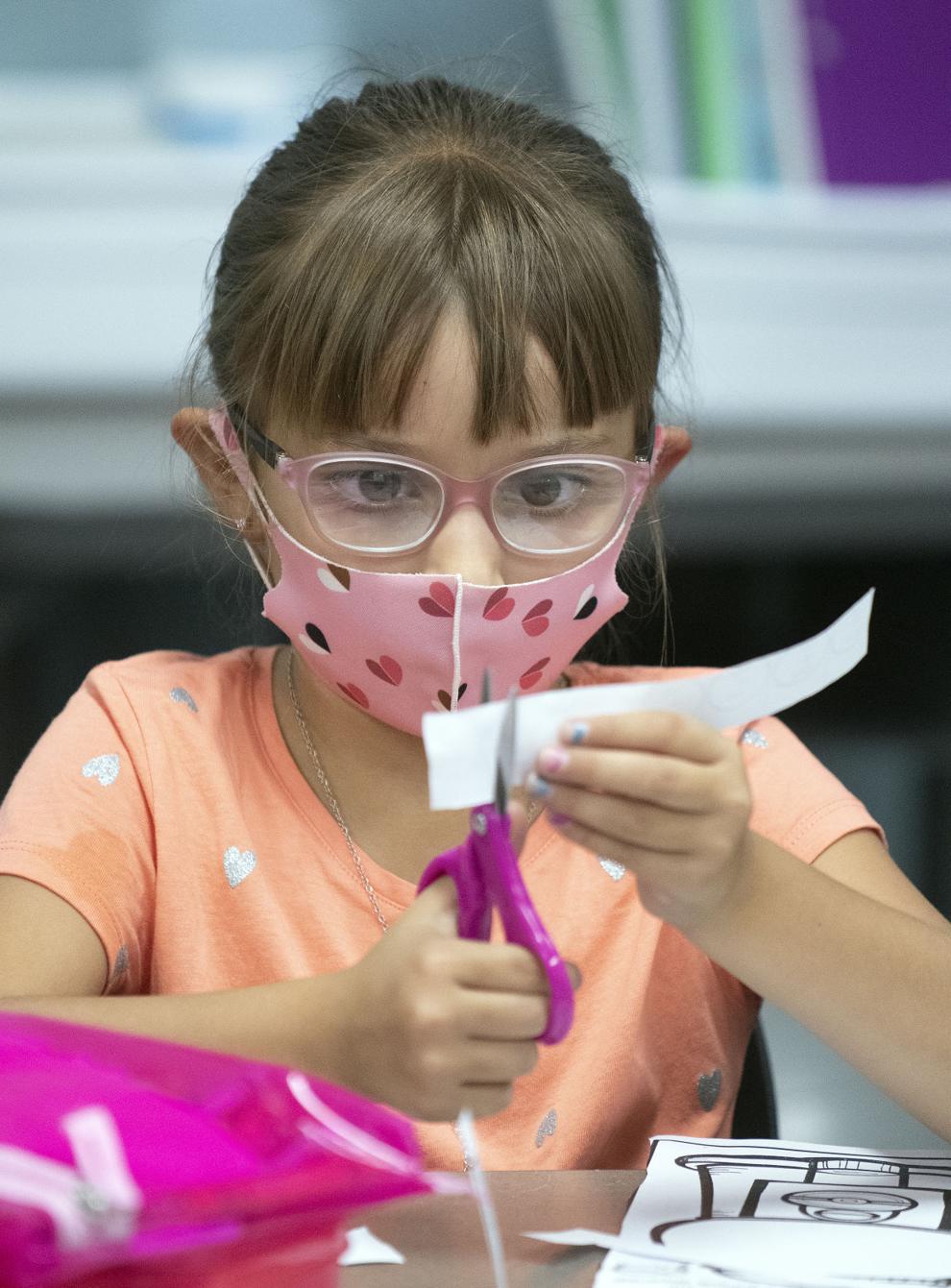 Finding the bright side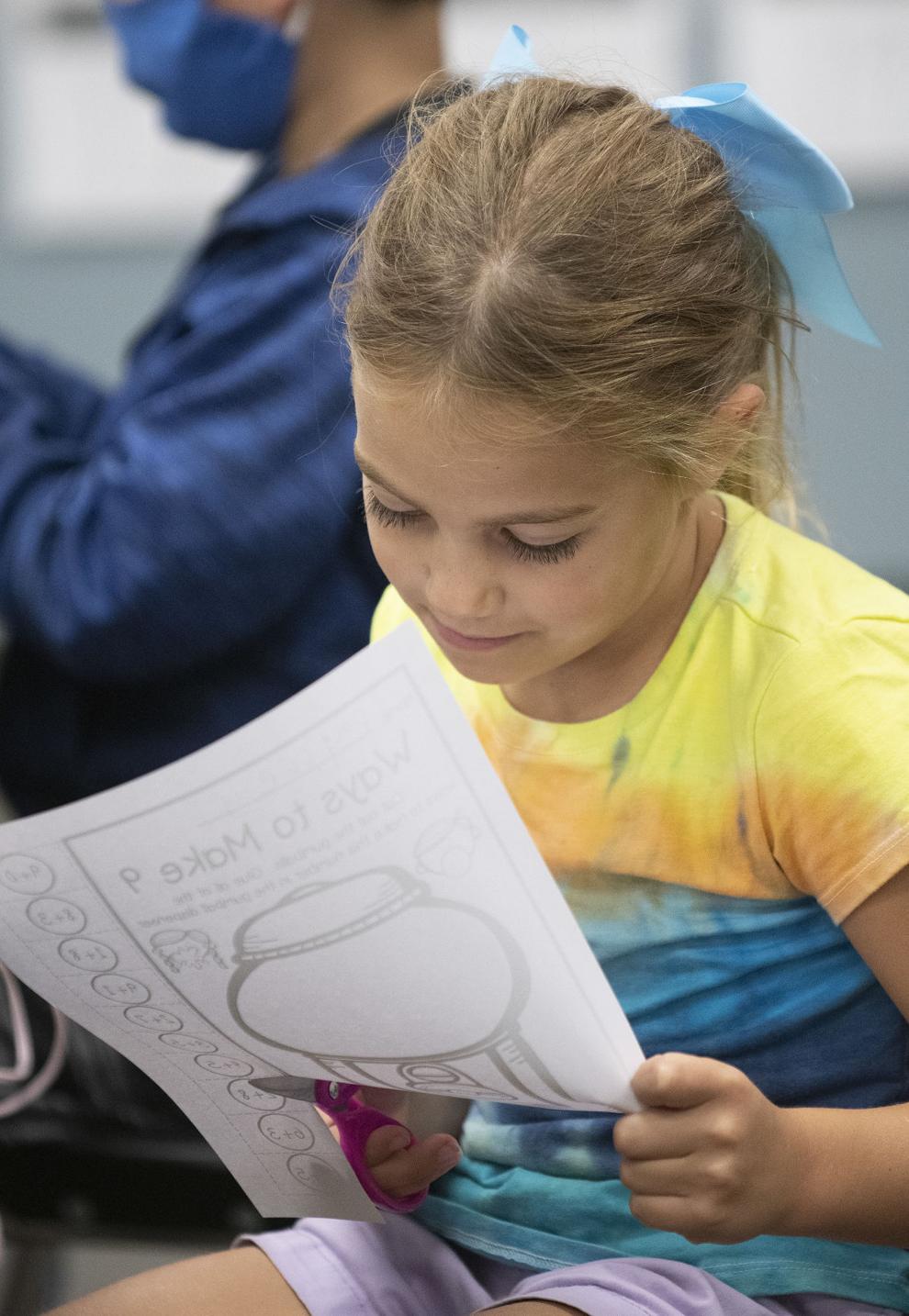 Finding the bright side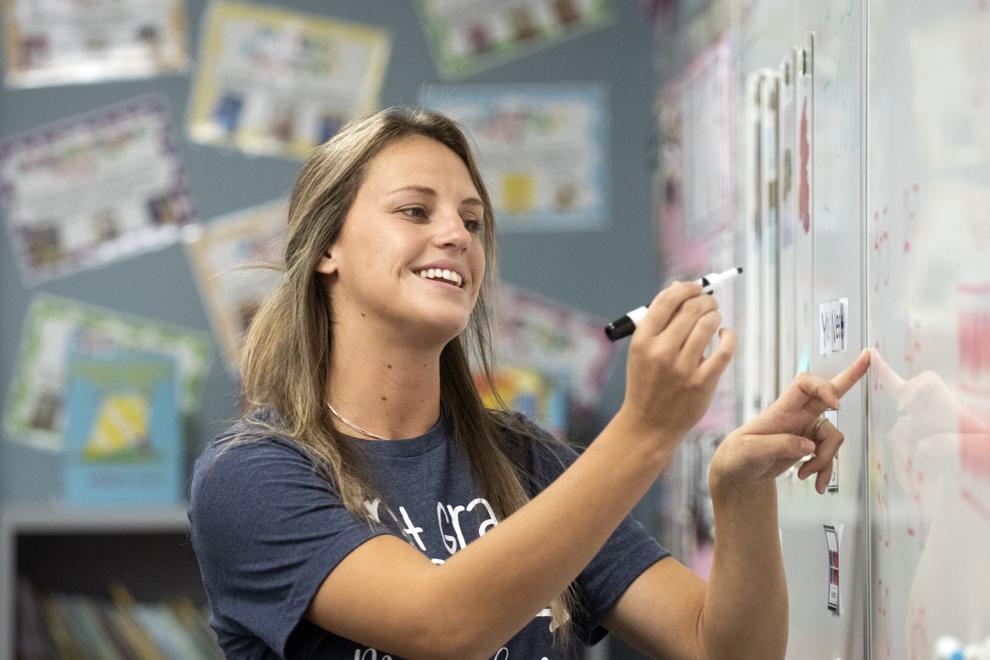 Finding the bright side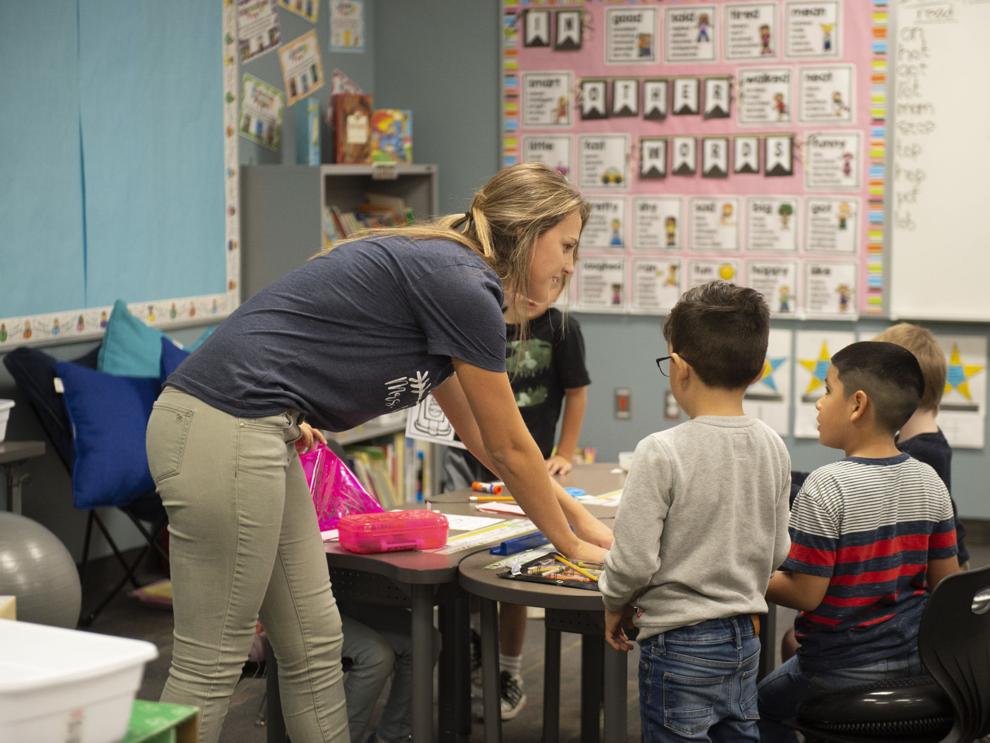 Finding the bright side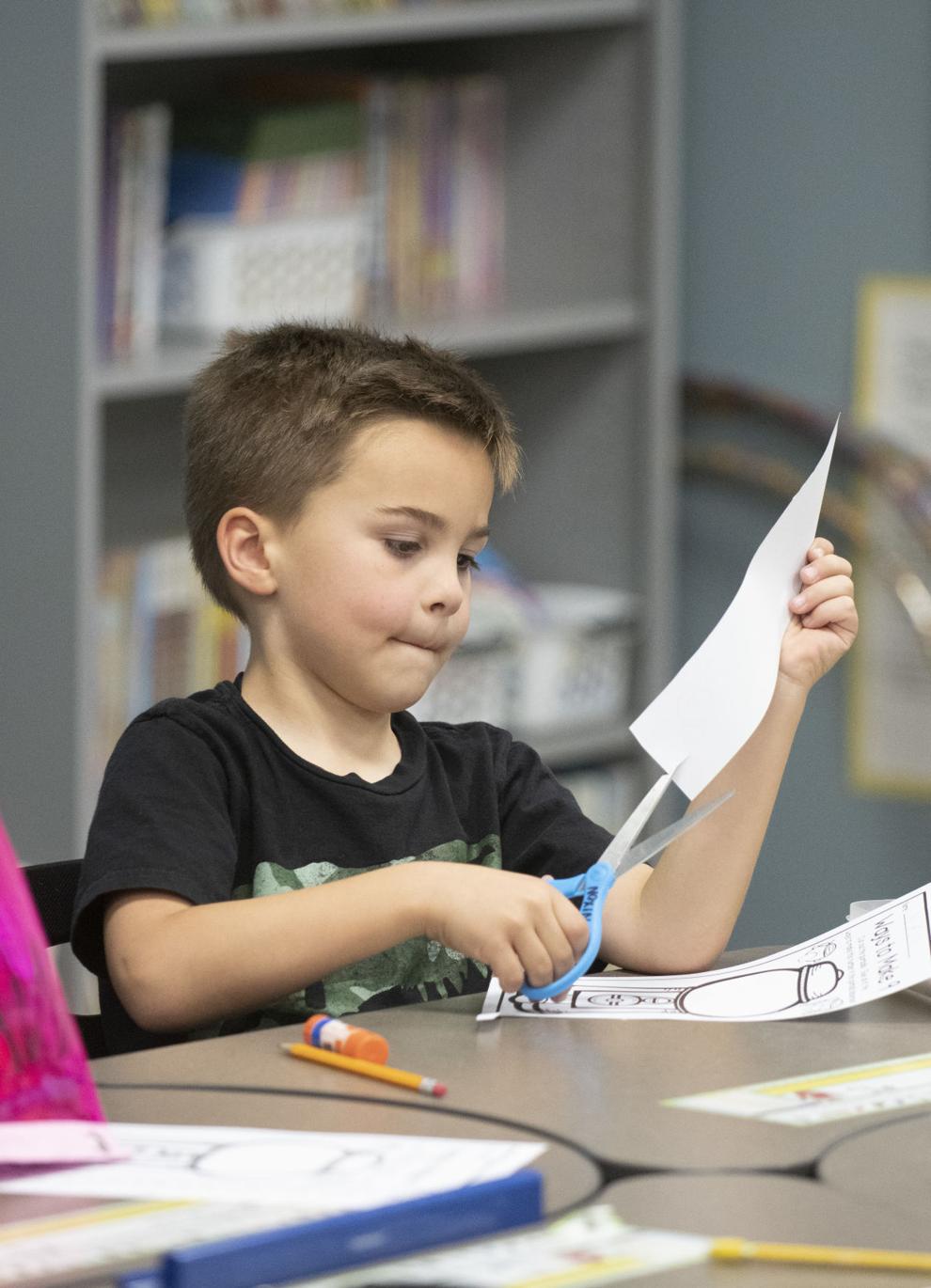 Returning to school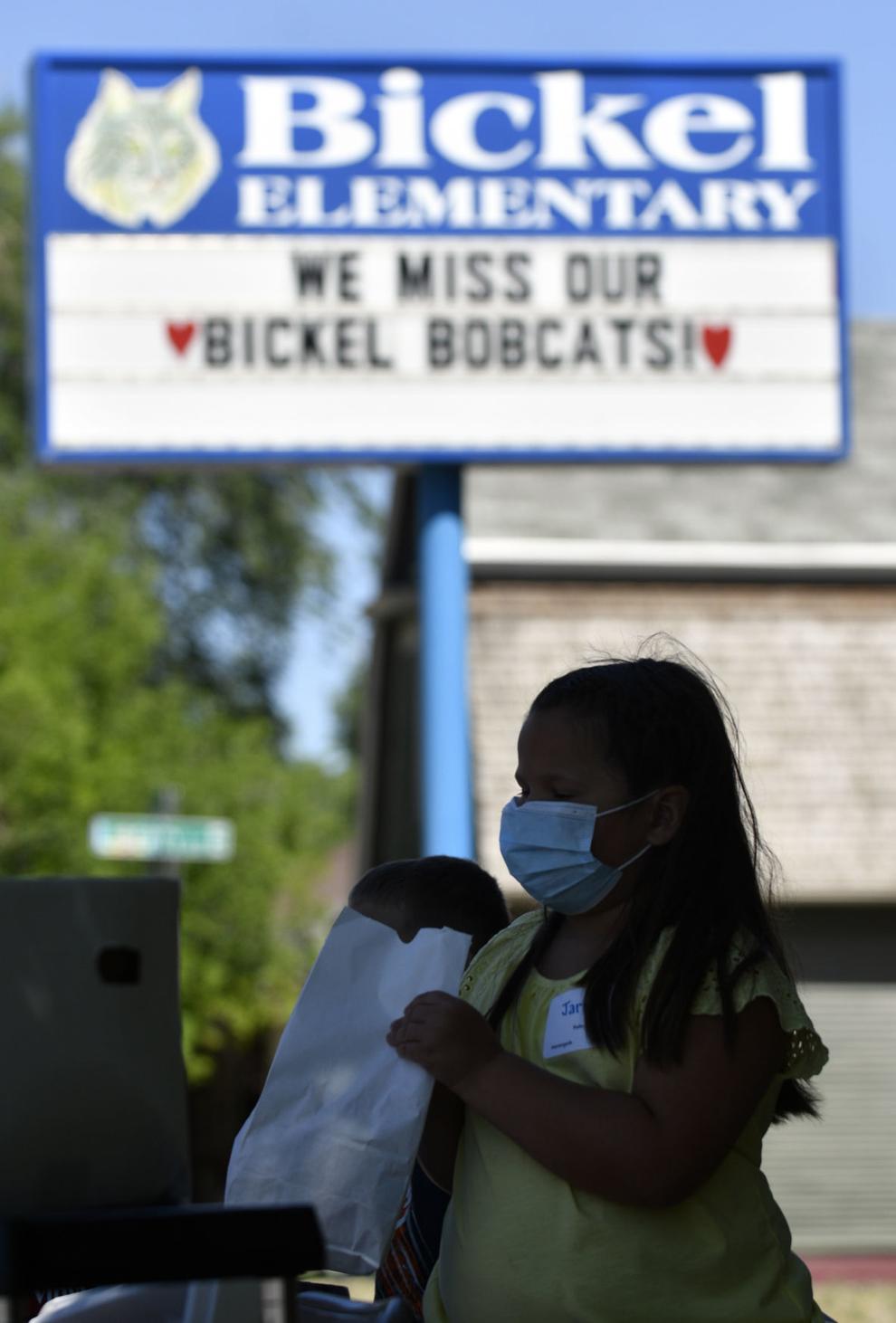 Returning to school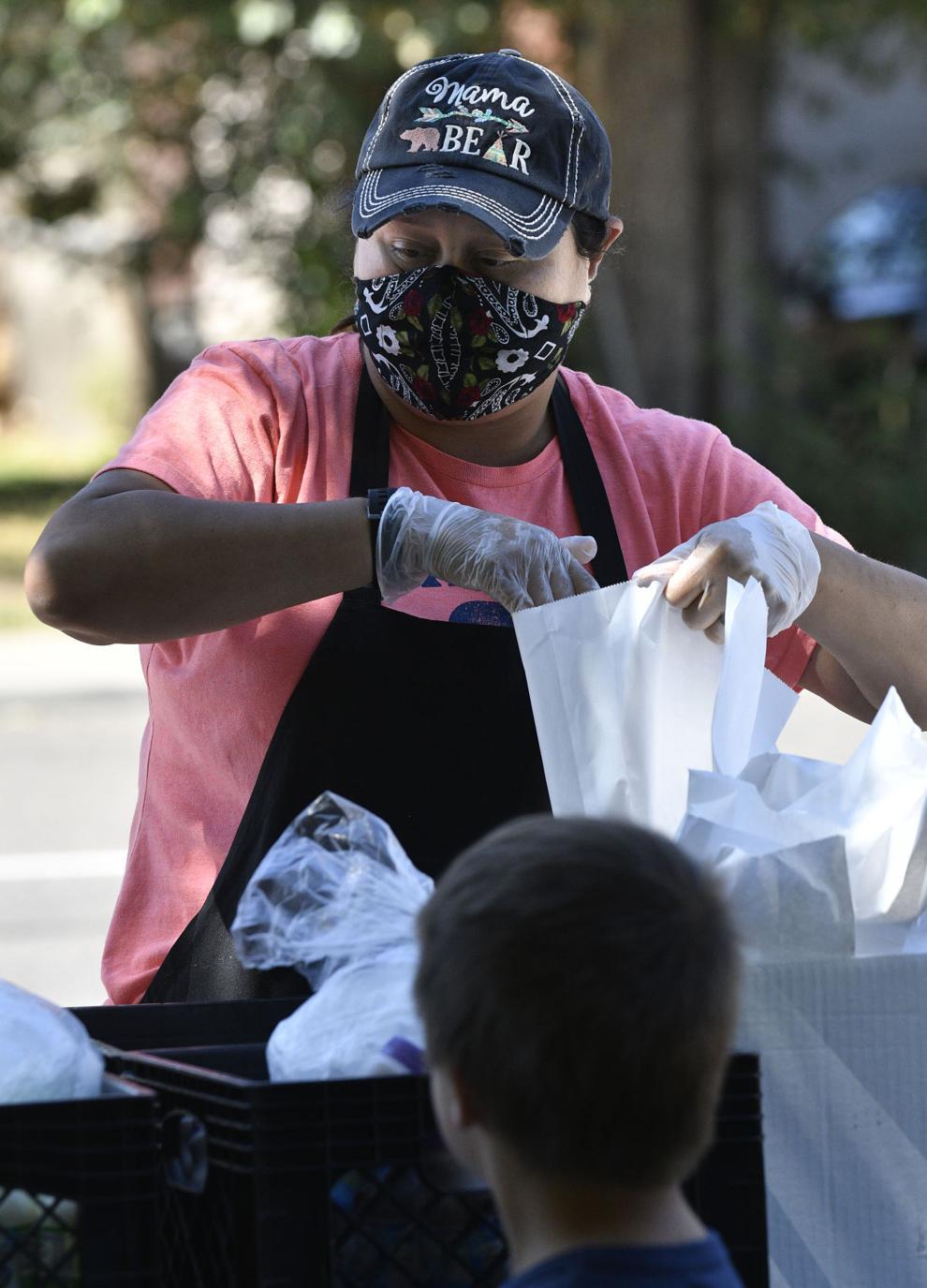 Returning to school
Seniors receive cords for band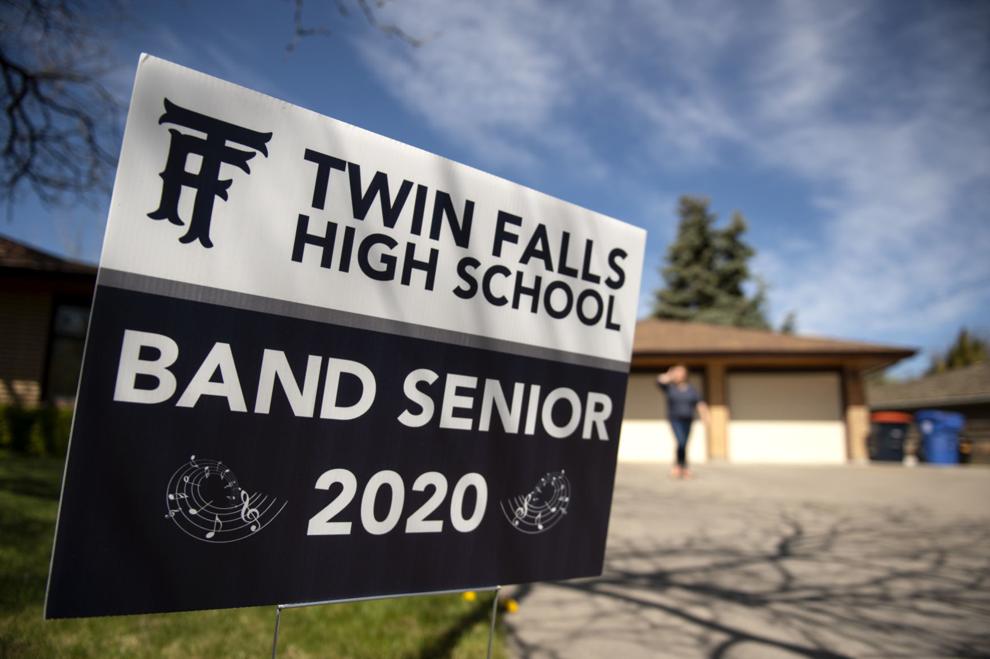 Seniors receive cords for band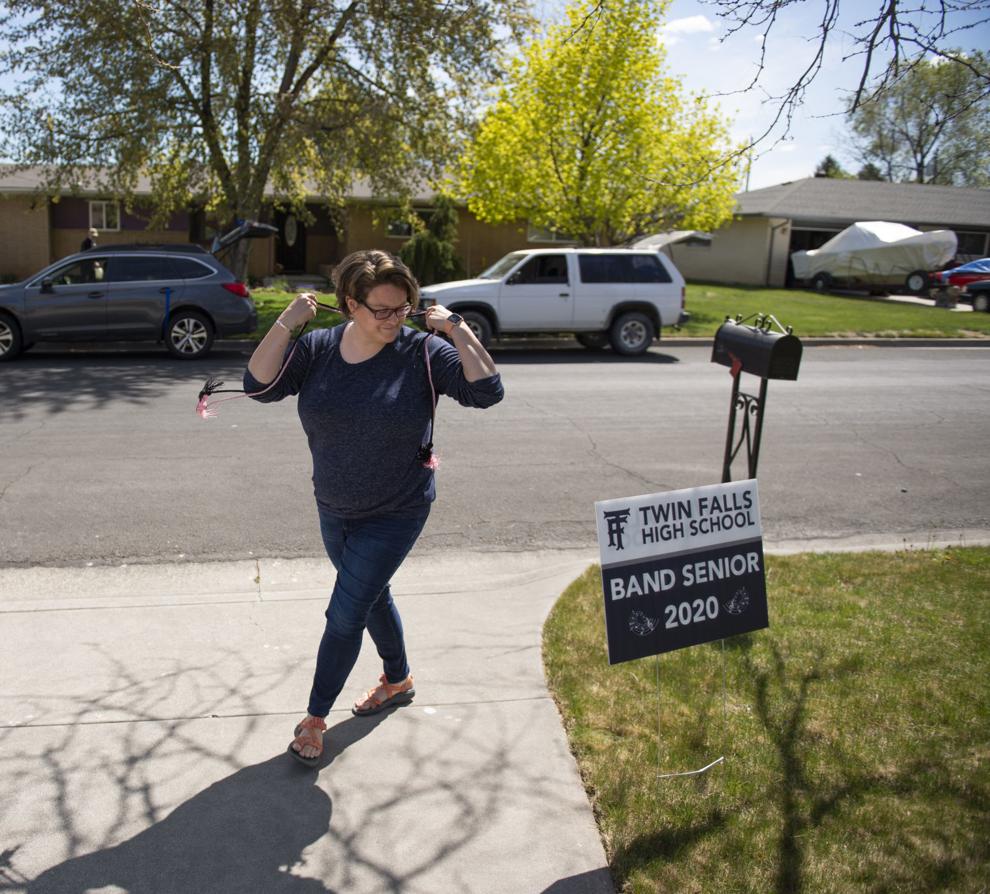 Seniors receive cords for band
Seniors receive cords for band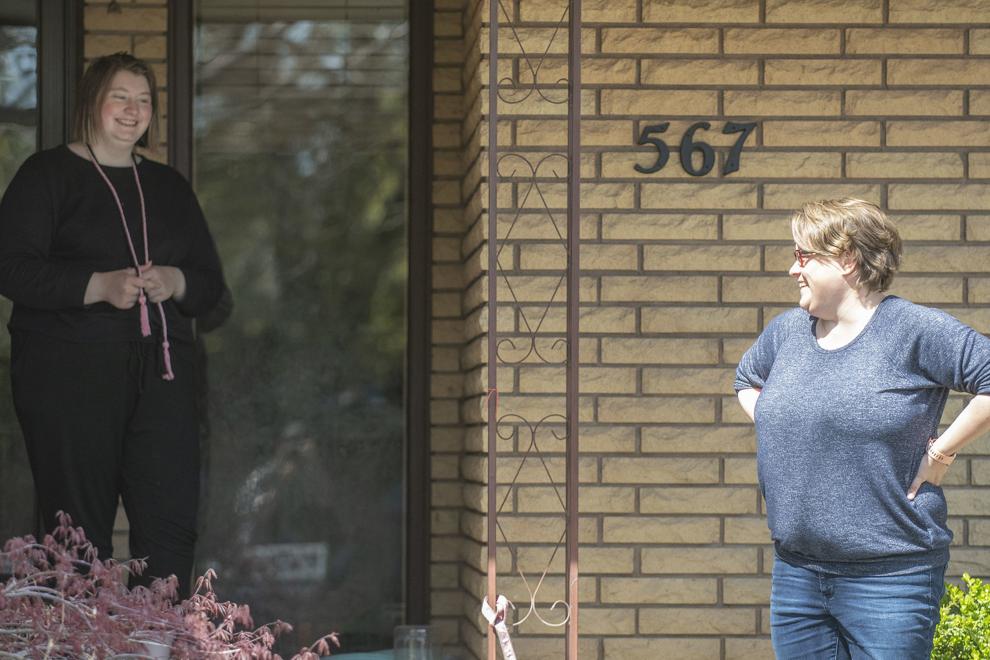 Taking a look at English language programs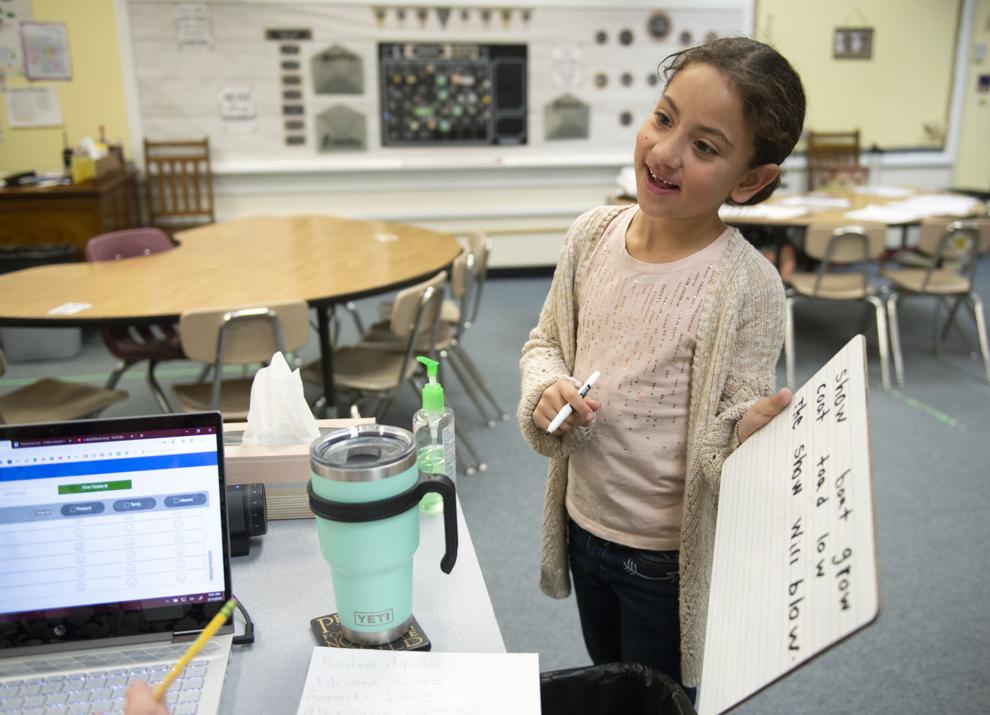 Taking a look at English language programs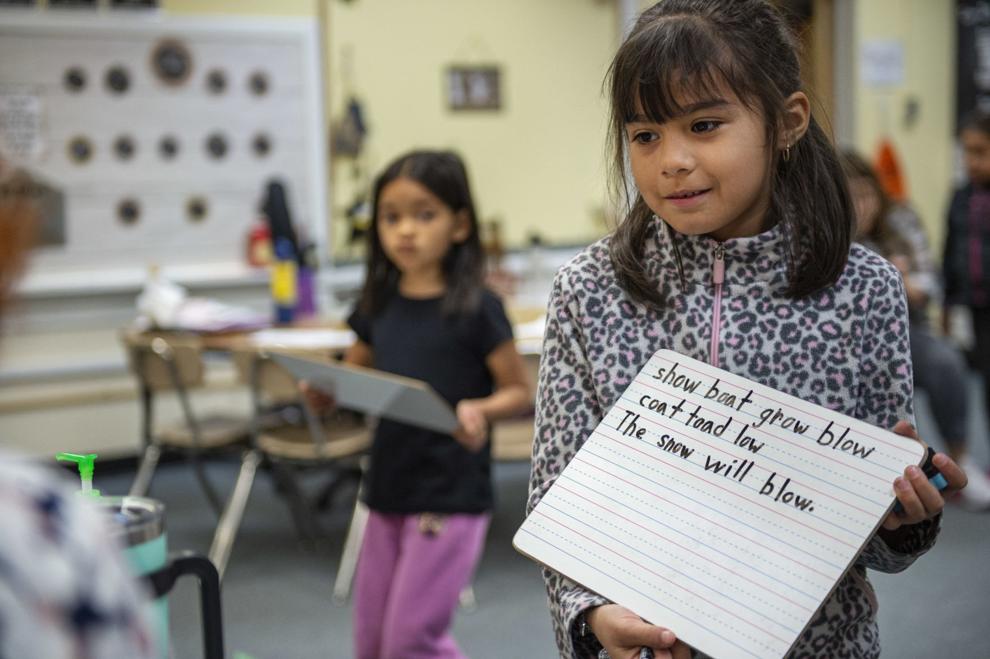 Taking a look at English language programs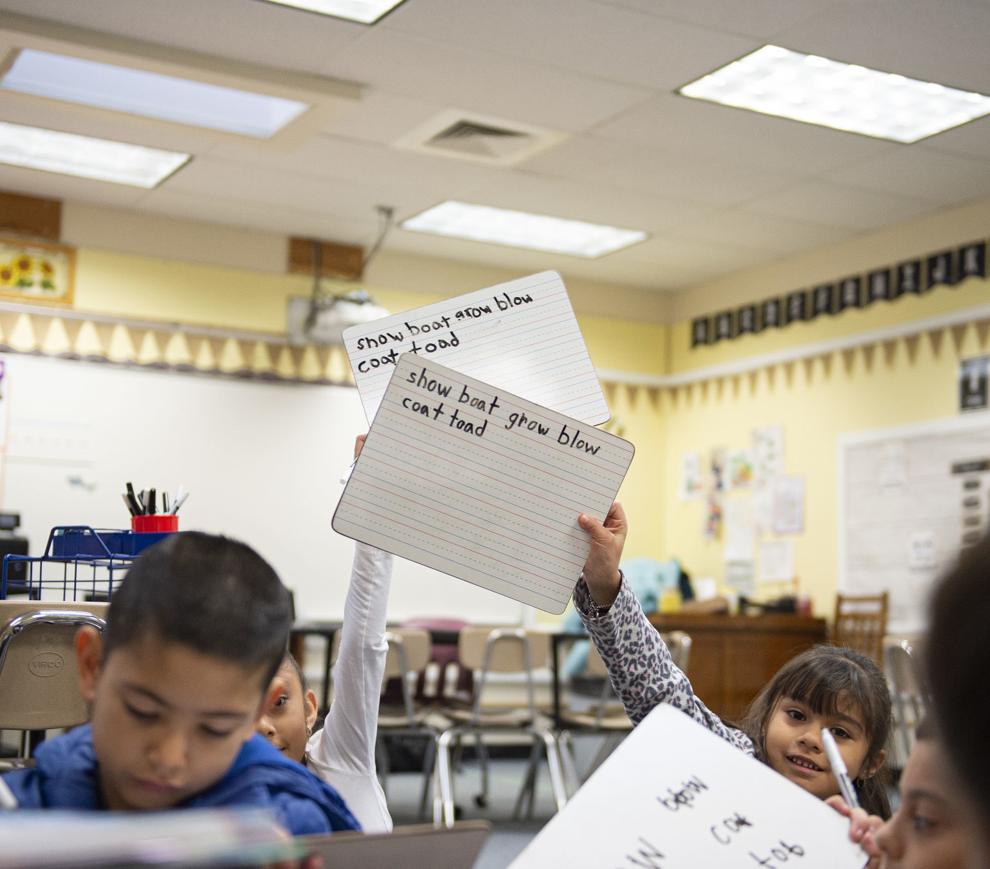 Taking a look at English language programs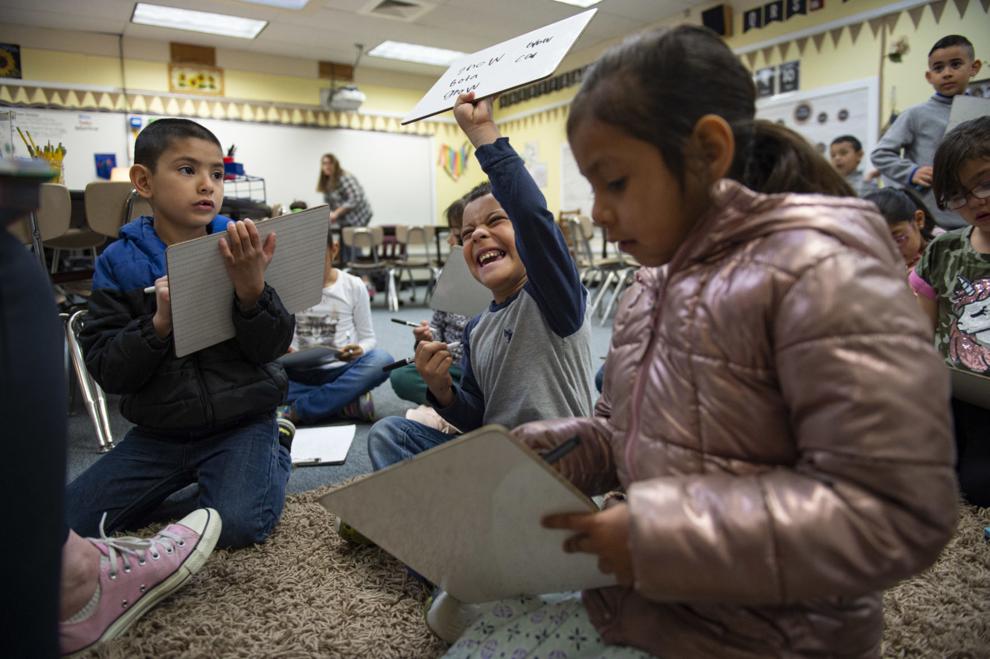 Taking a look at English language programs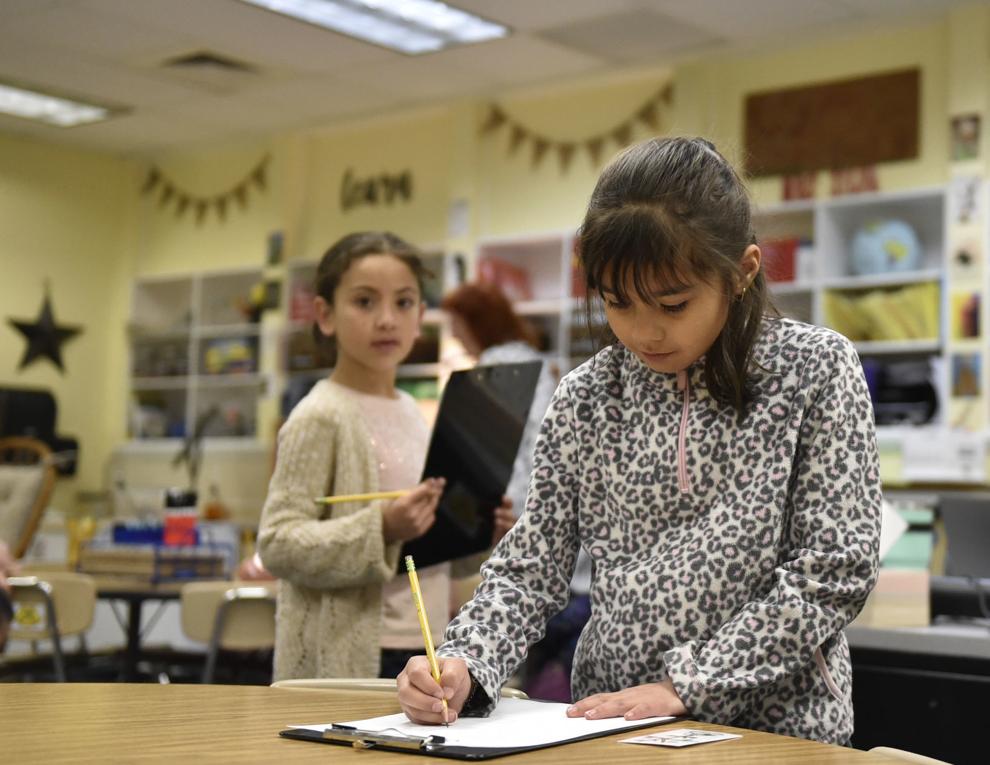 Taking a look at English language programs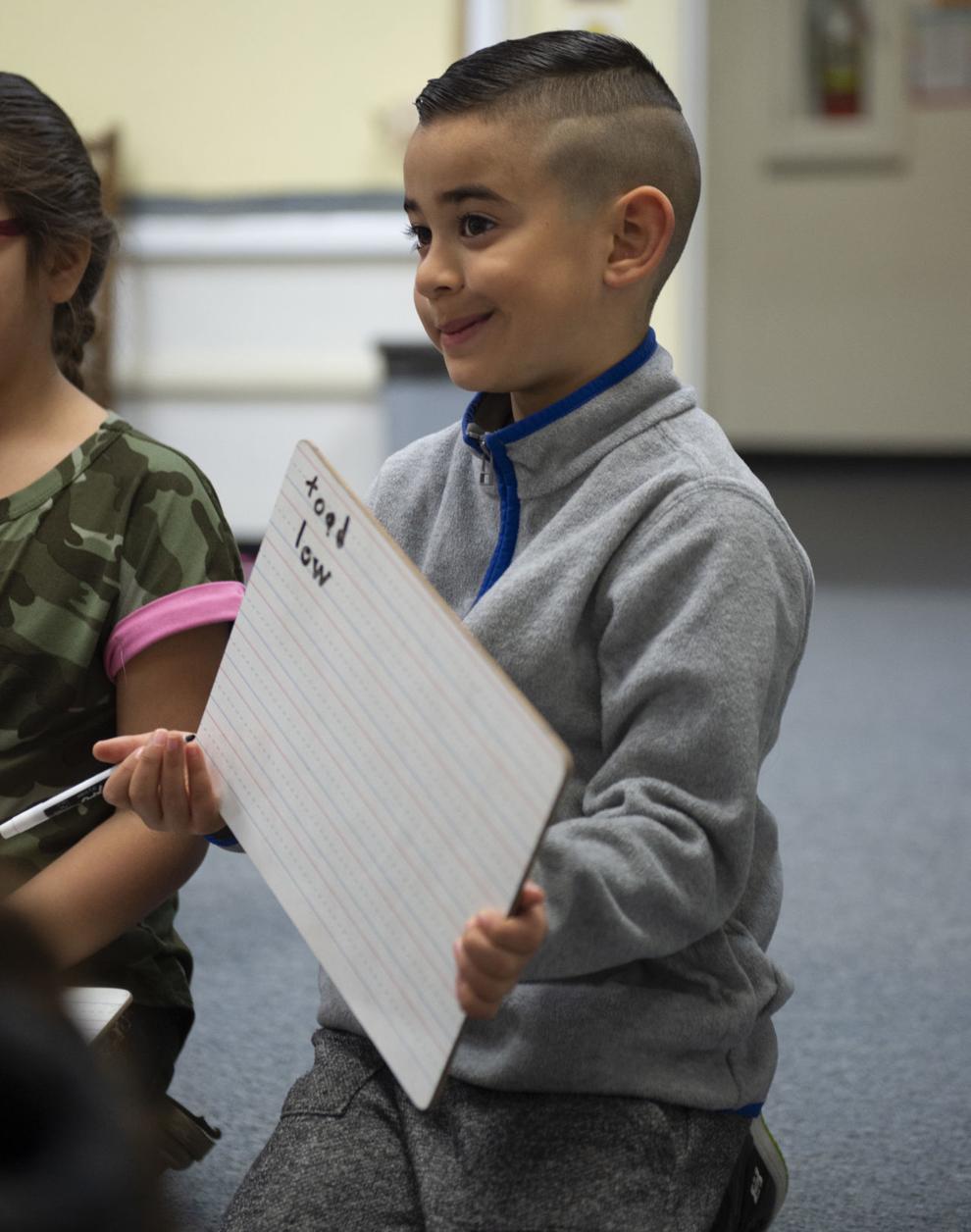 Taking a look at English language programs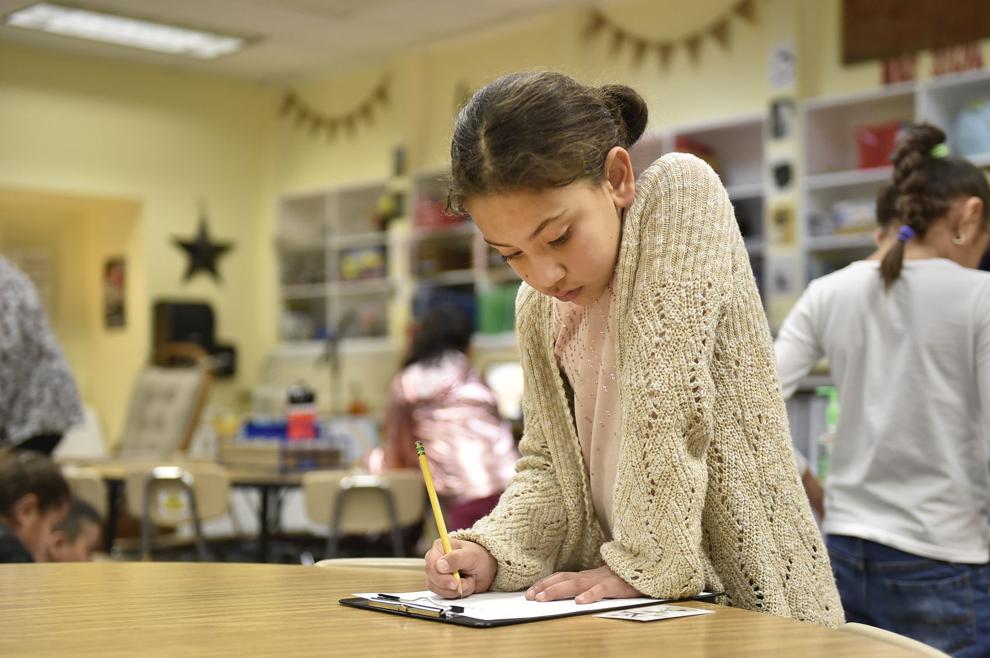 Taking a look at English language programs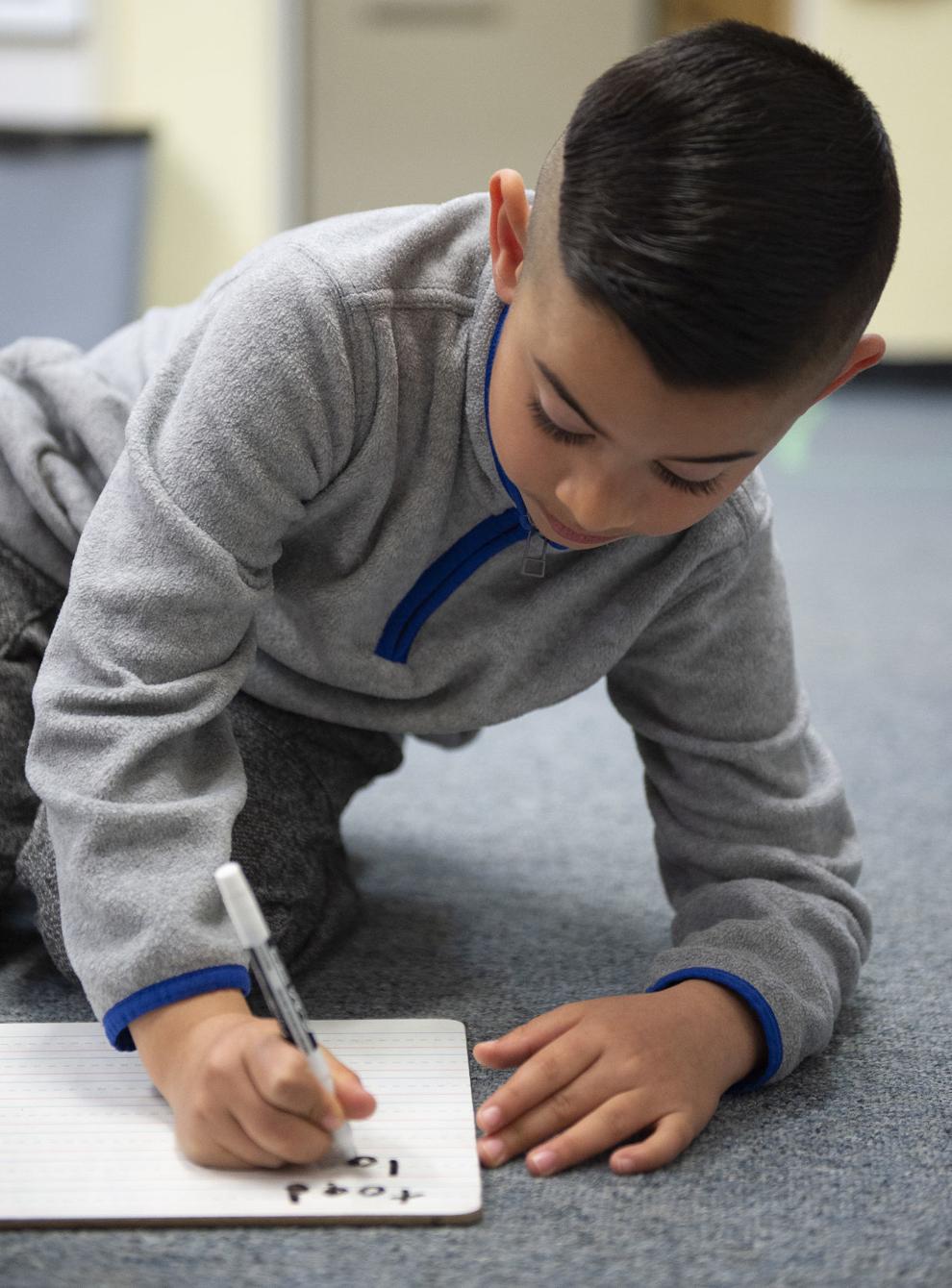 Taking a look at English language programs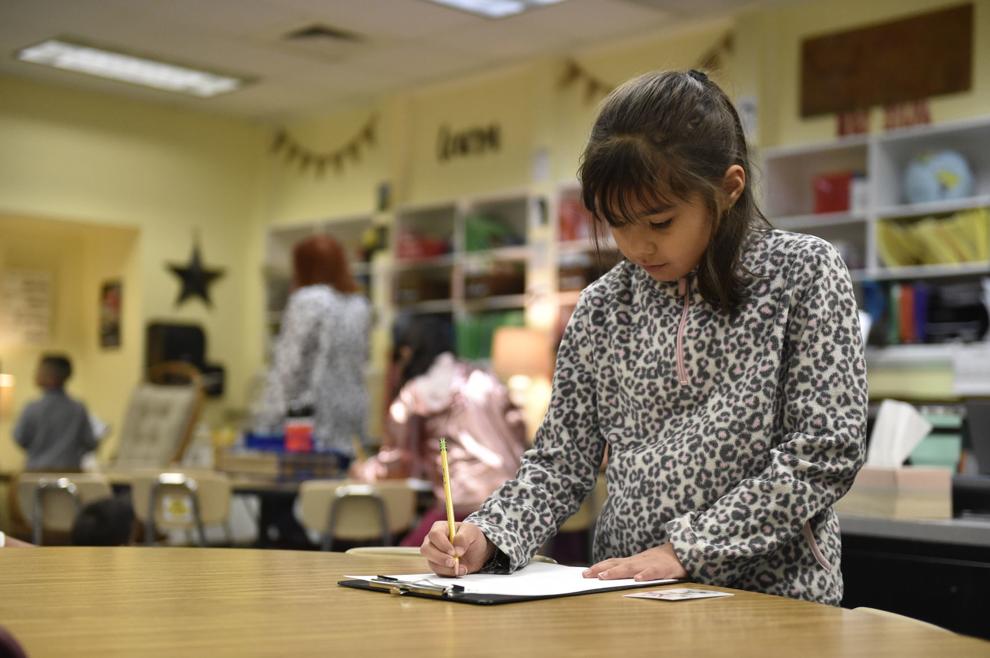 Taking a look at English language programs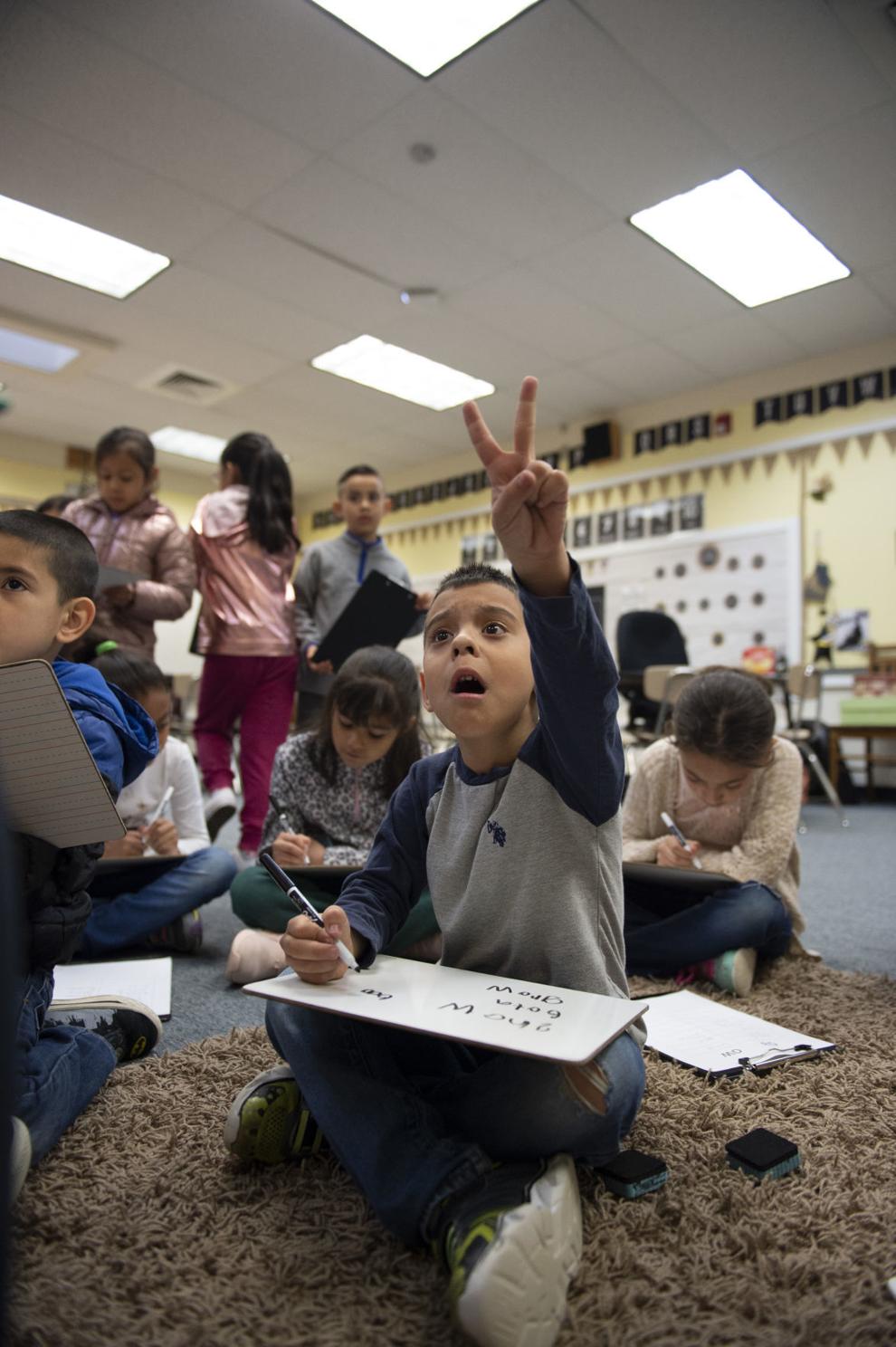 Taking a look at English language programs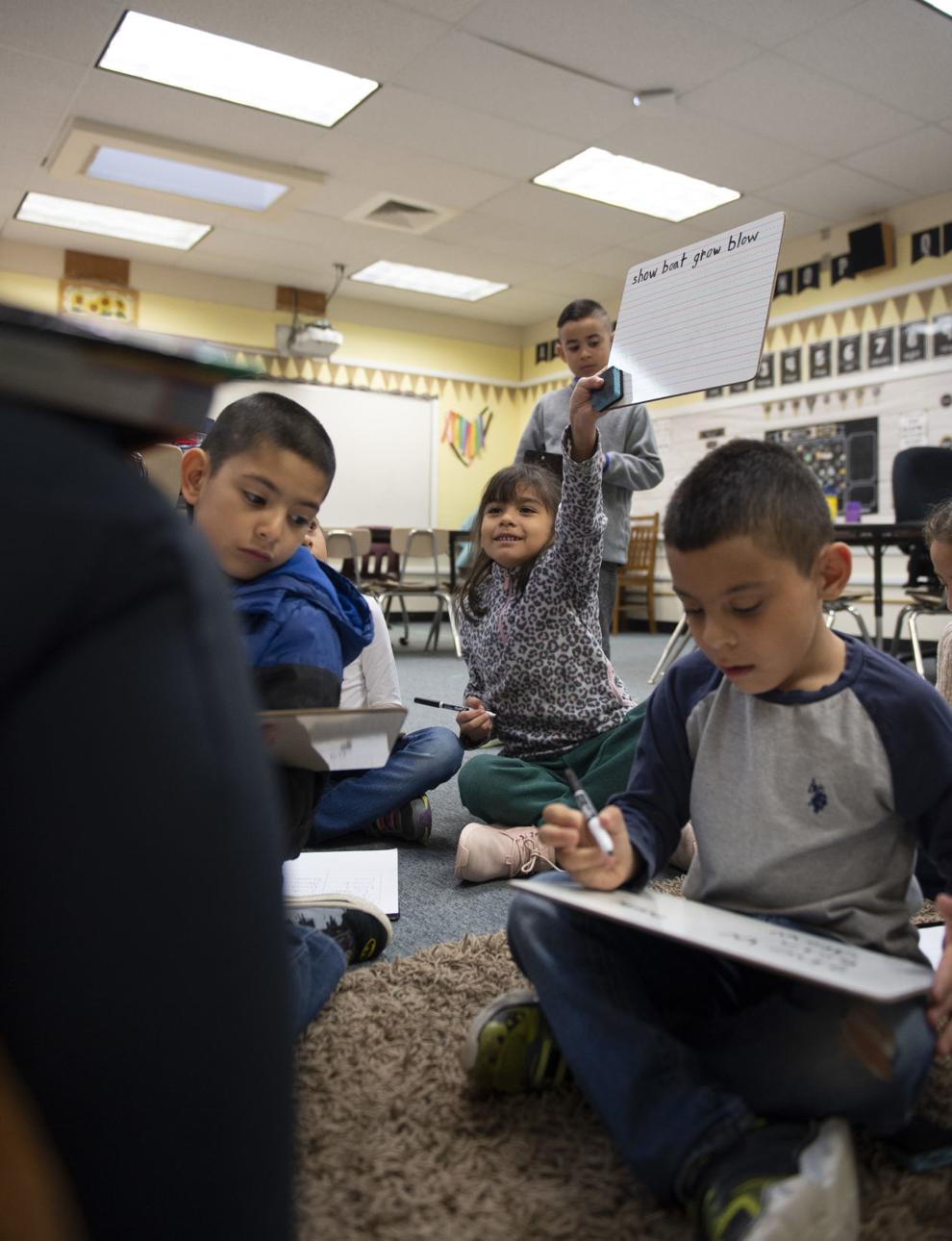 Taking a look at English language programs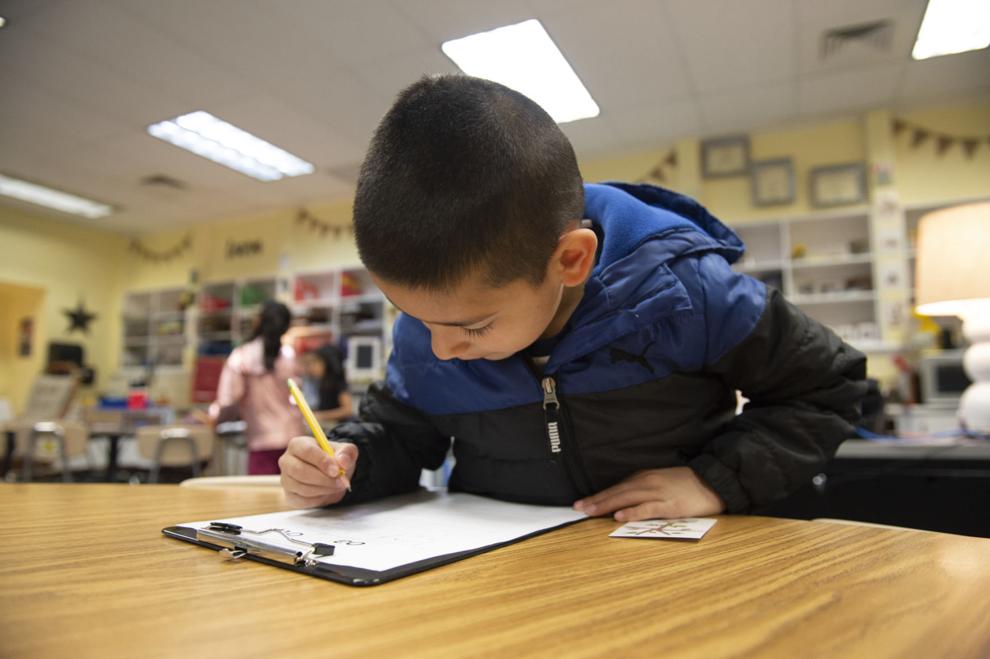 Taking a look at English language programs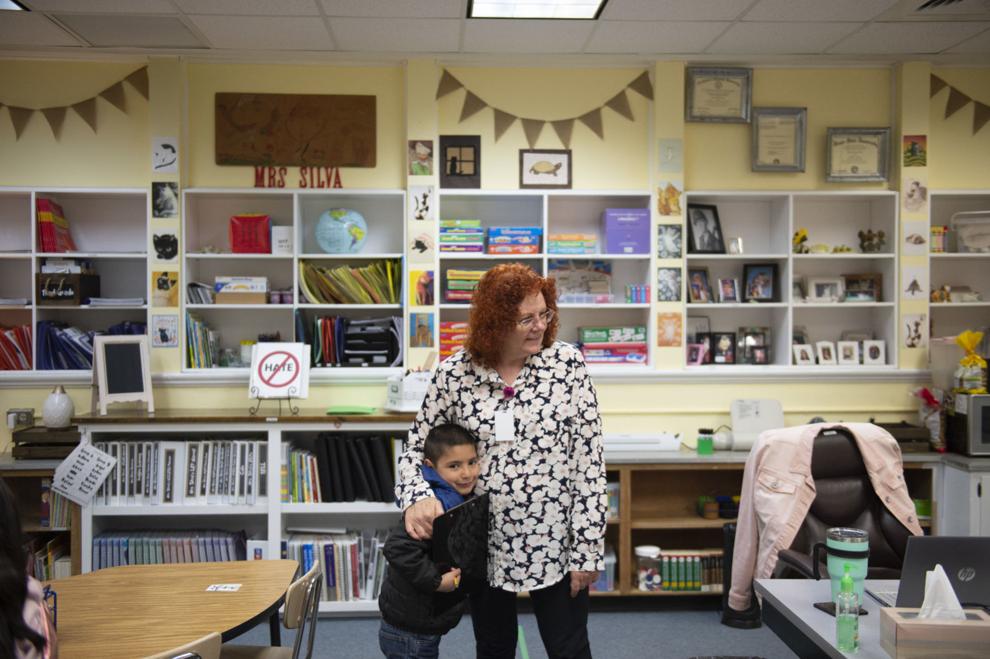 Taking a look at English language programs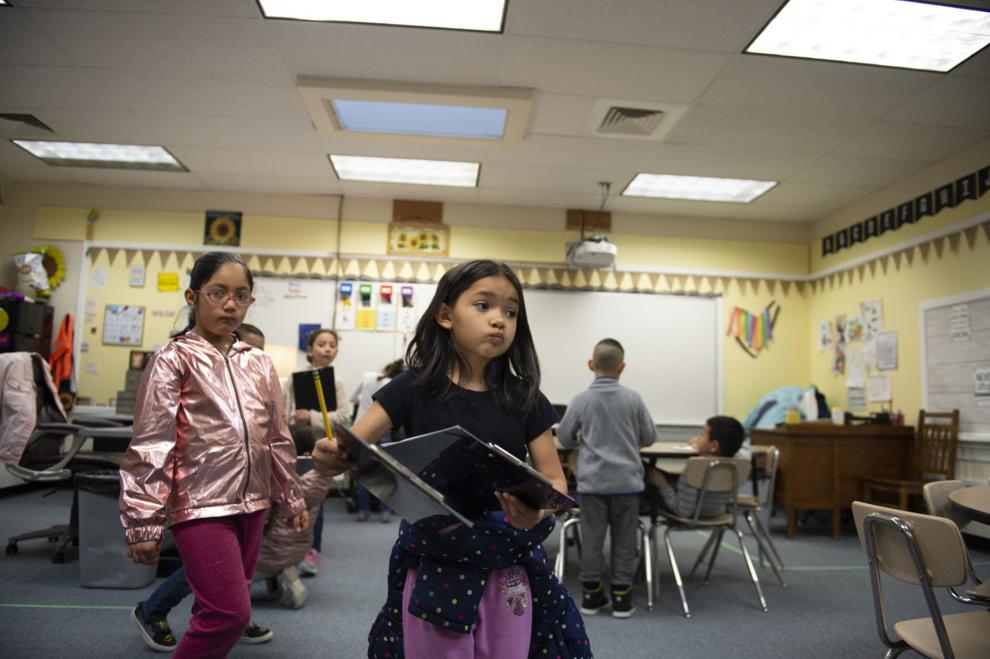 Taking a look at English language programs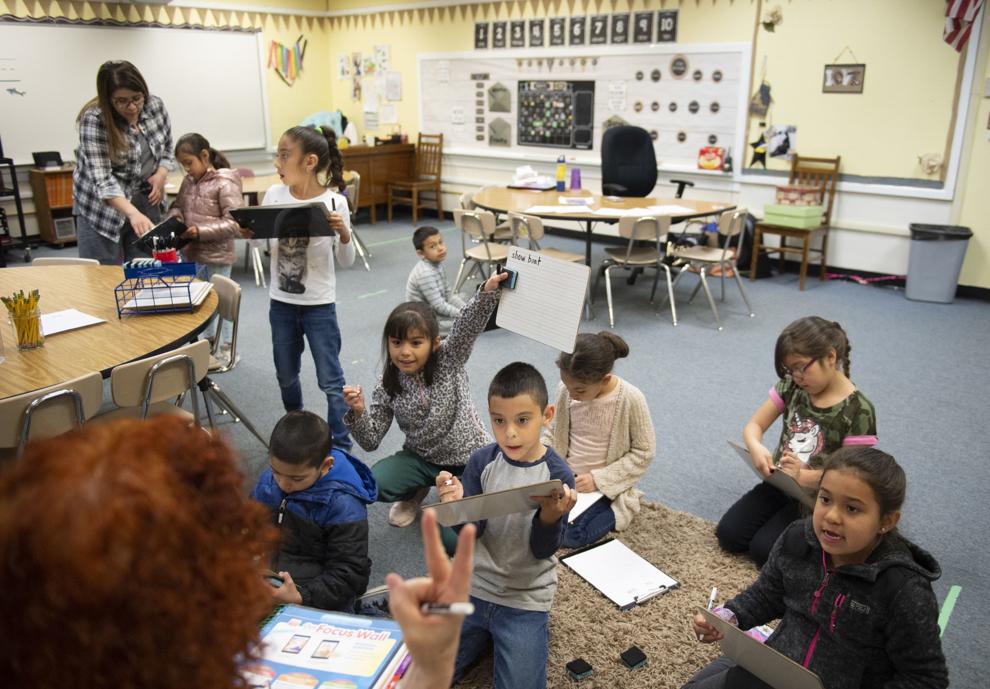 Taking a look at English language programs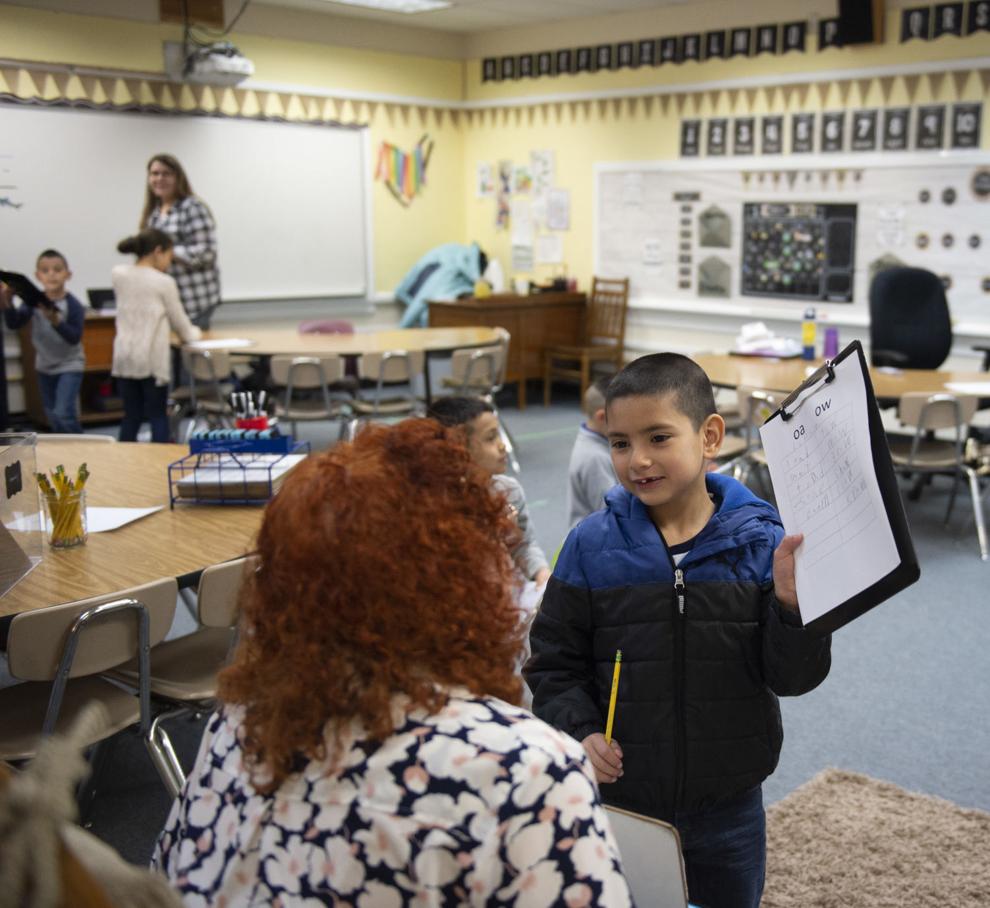 Taking a look at English language programs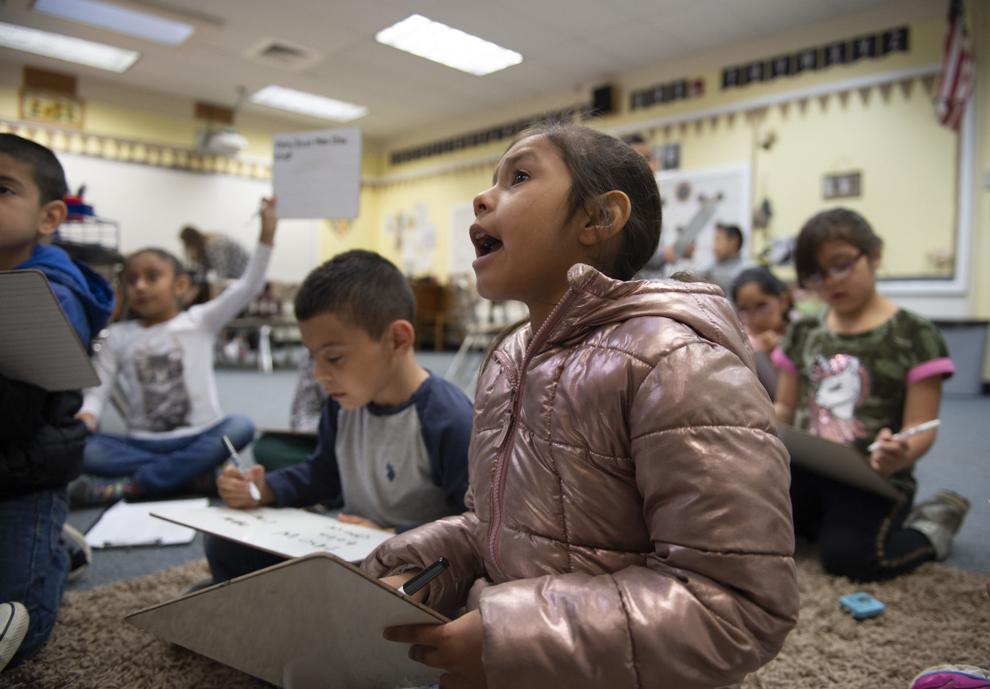 Taking a look at English language programs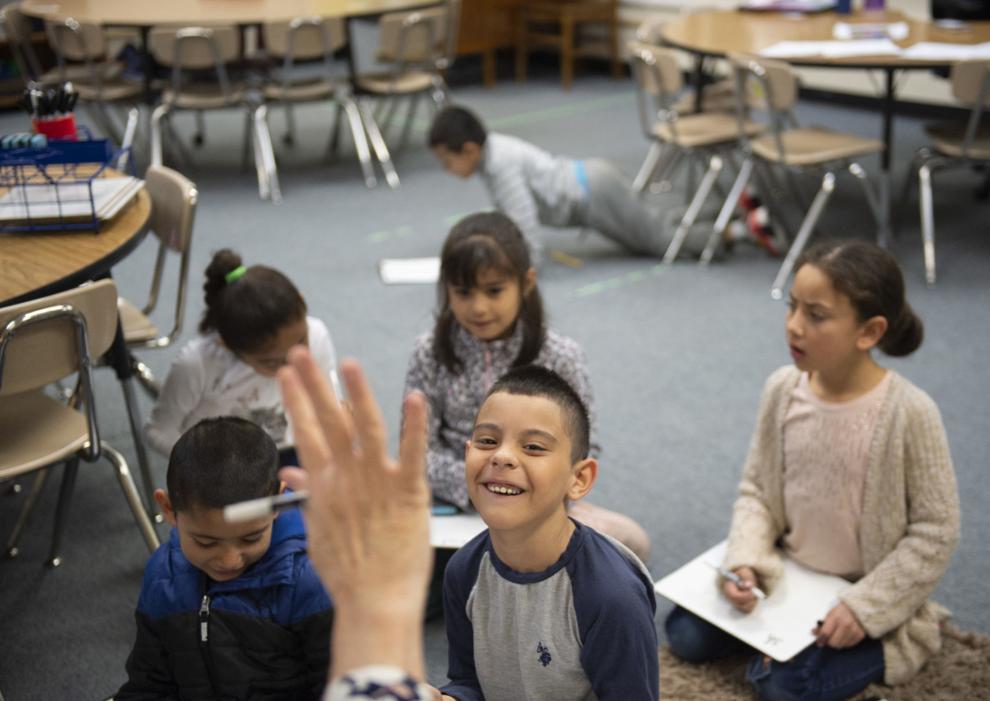 Taking a look at English language programs
High schoolers making spaceship parts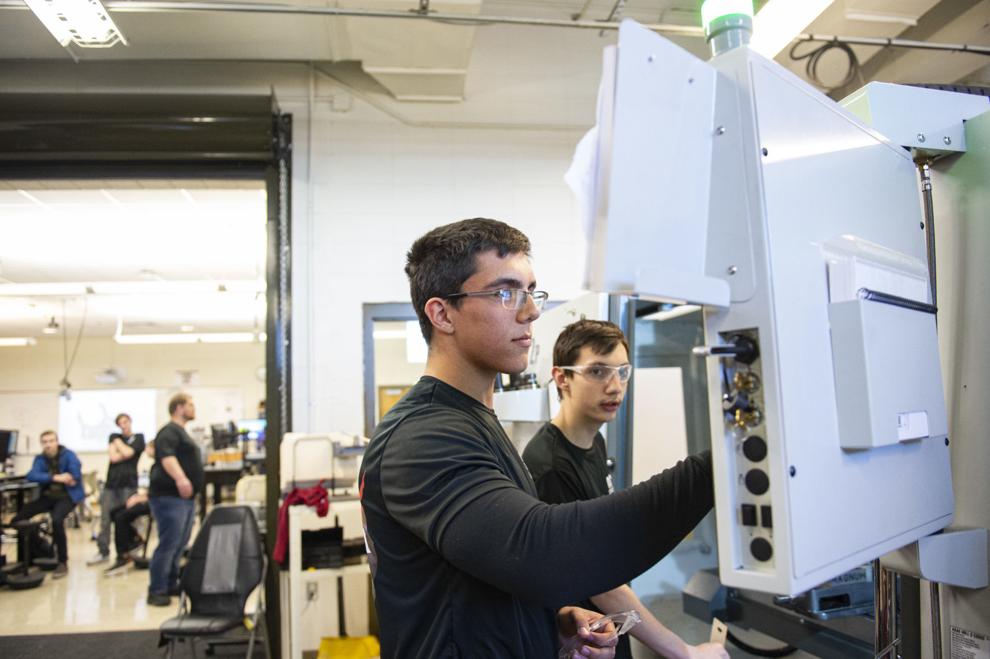 High schoolers making spaceship parts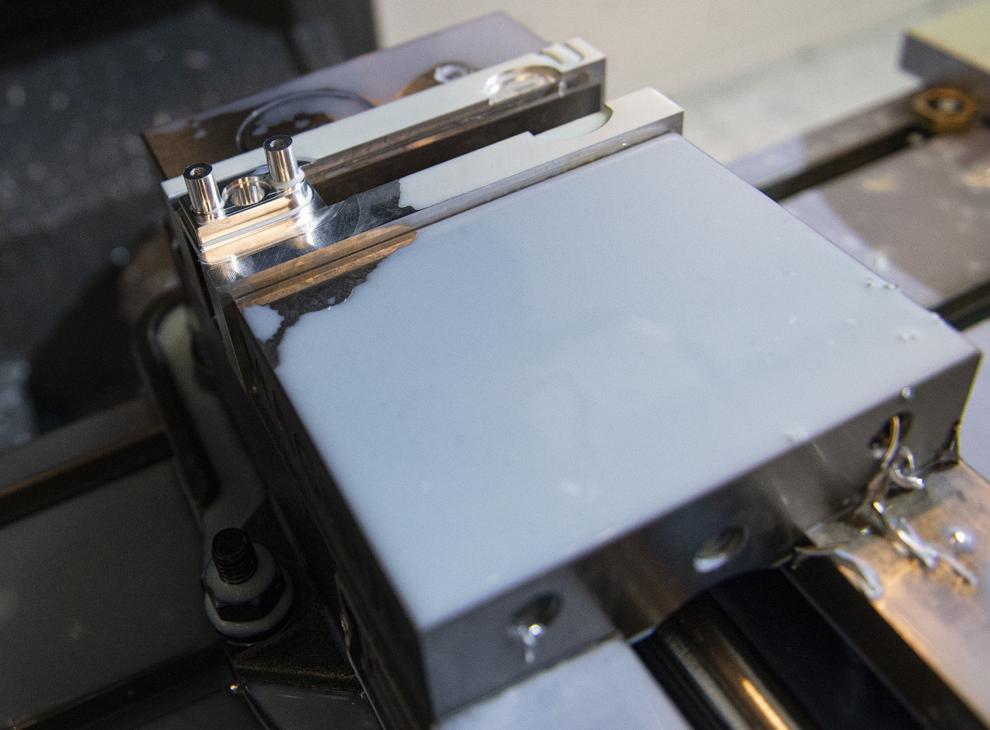 High schoolers making spaceship parts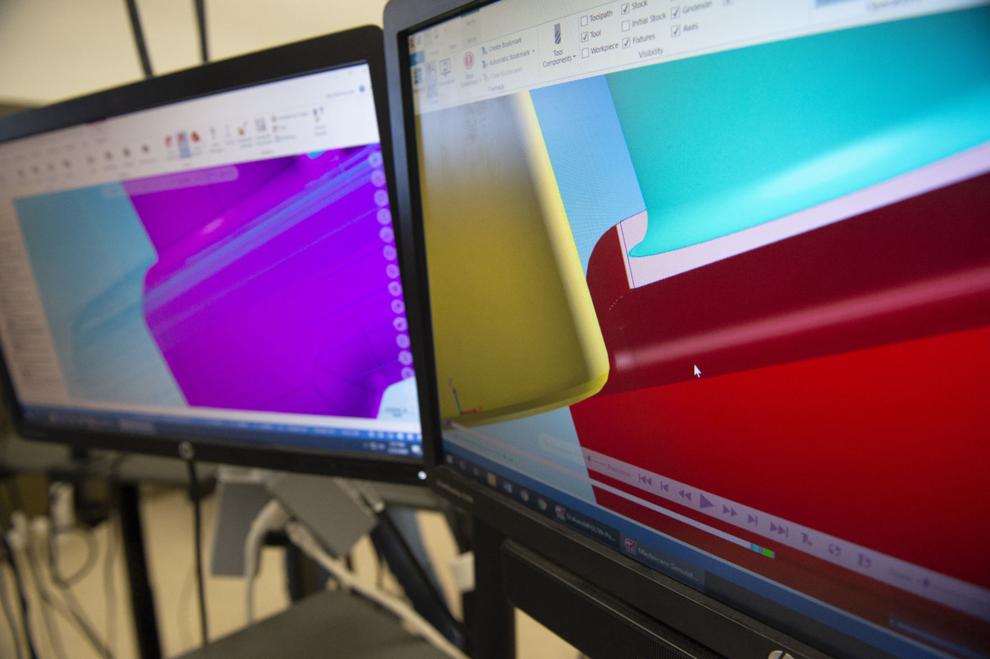 High schoolers making spaceship parts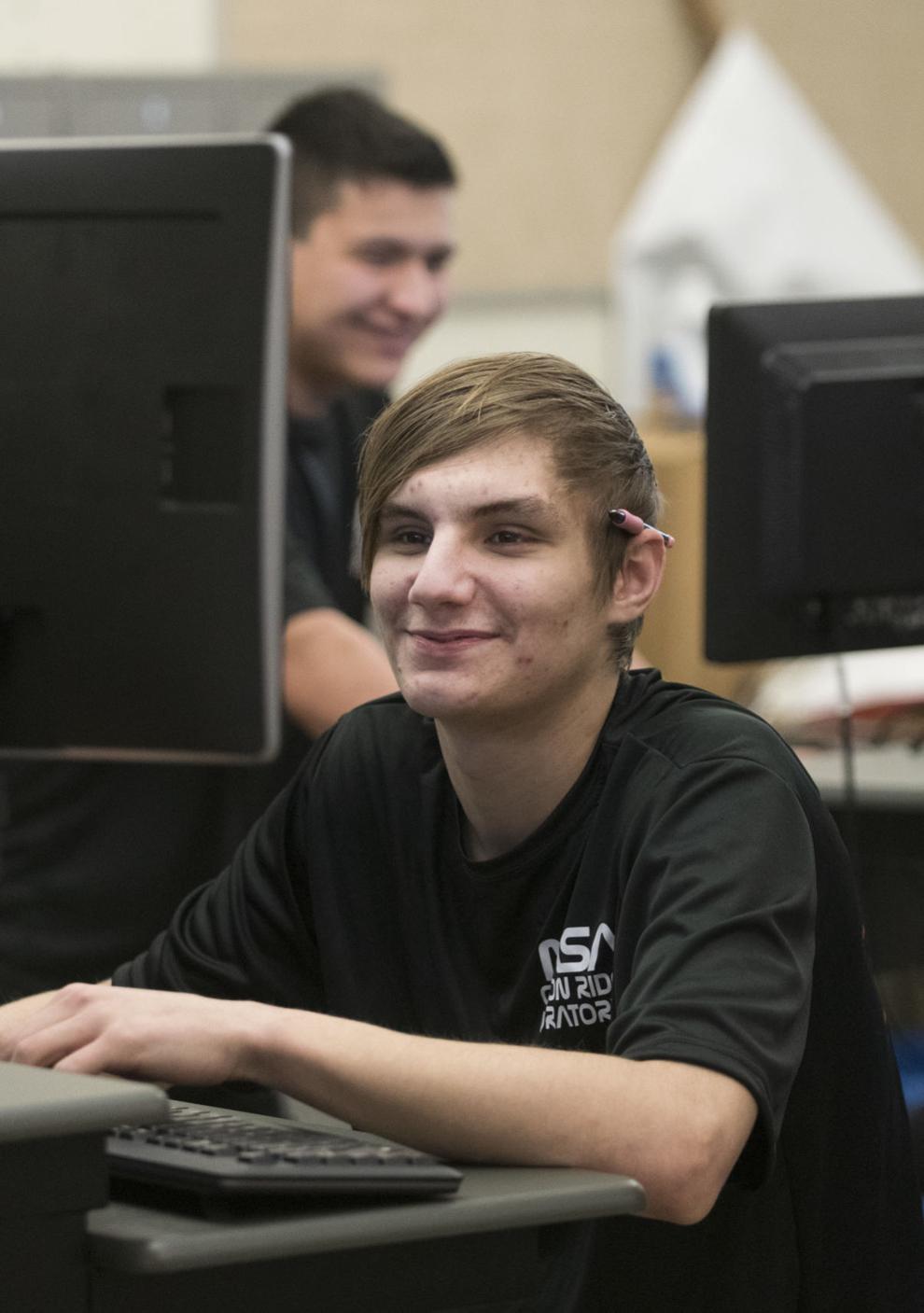 High schoolers making spaceship parts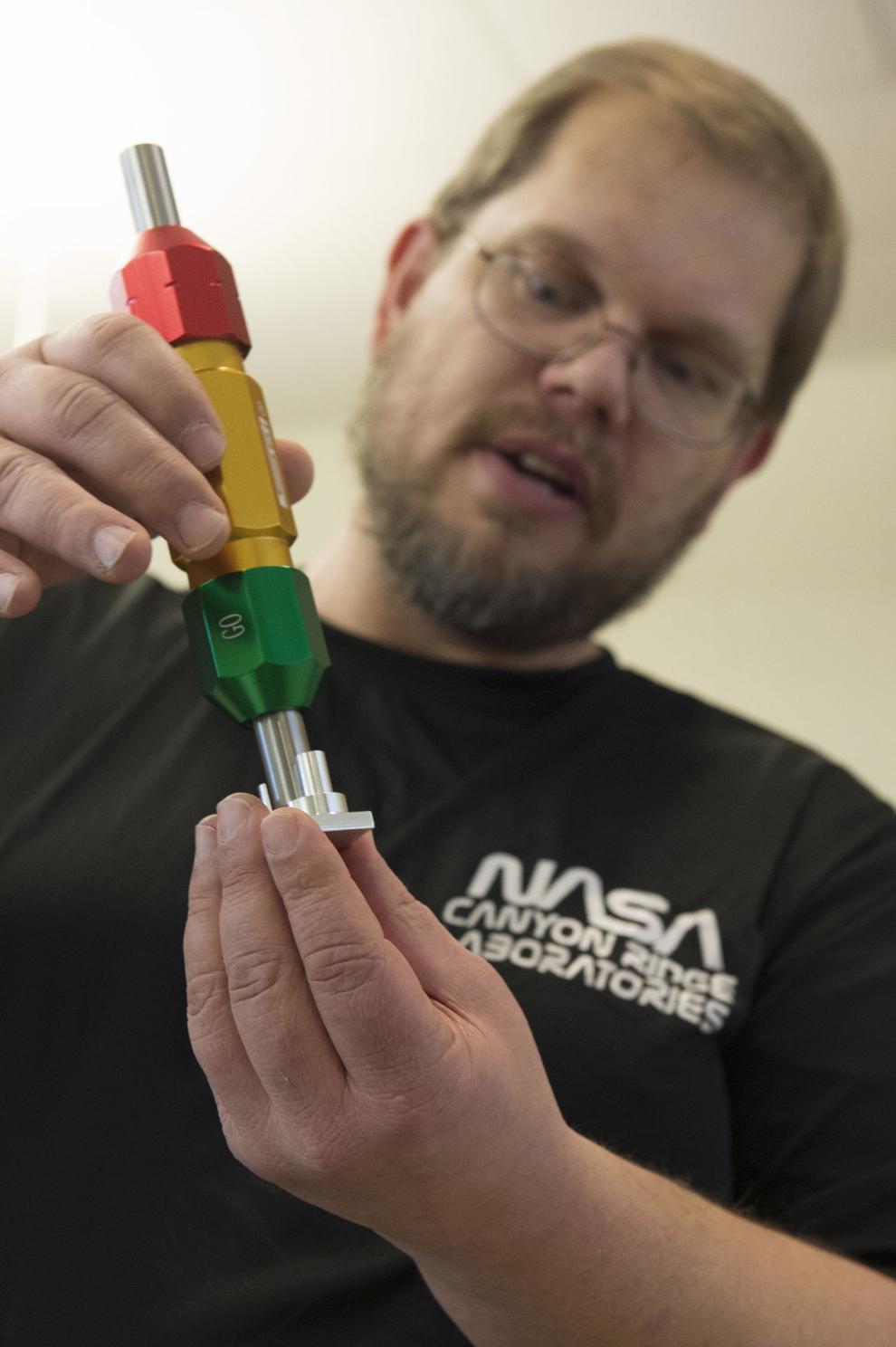 High schoolers making spaceship parts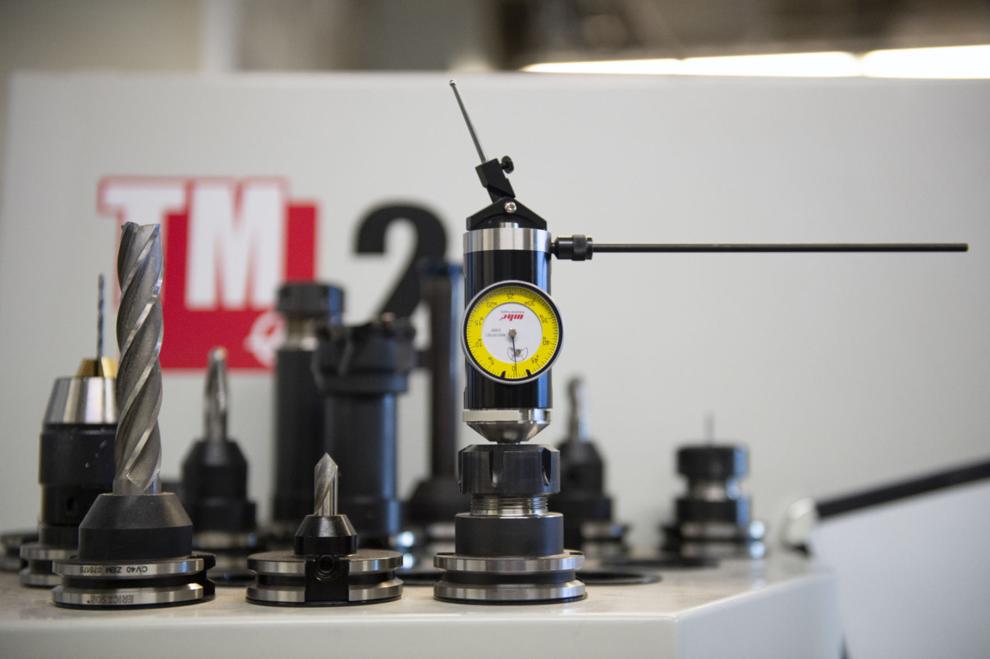 Hope Squad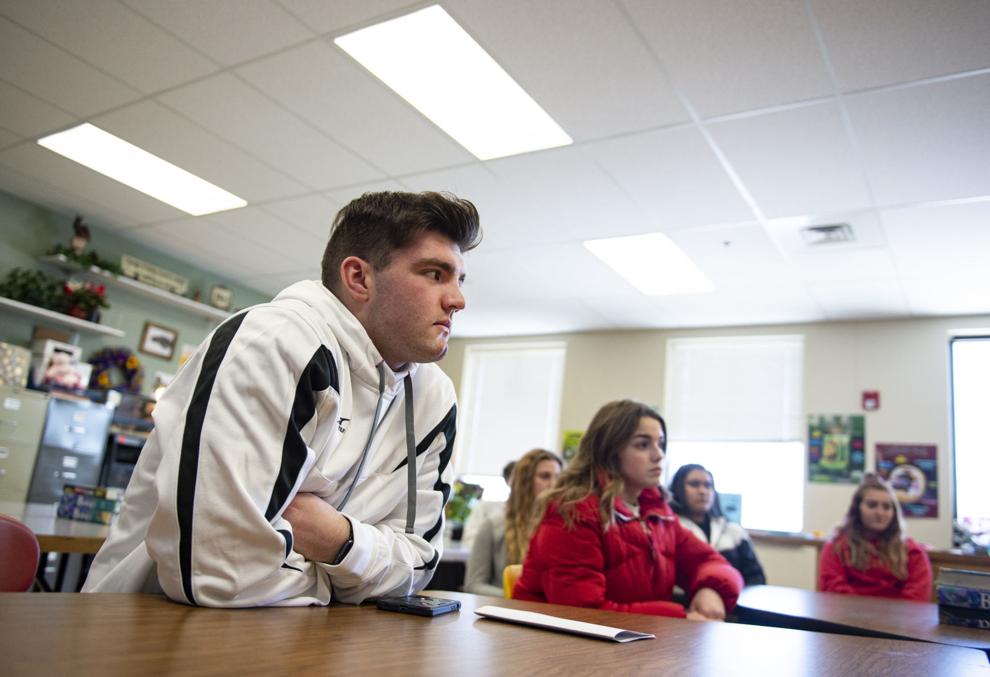 Hope Squad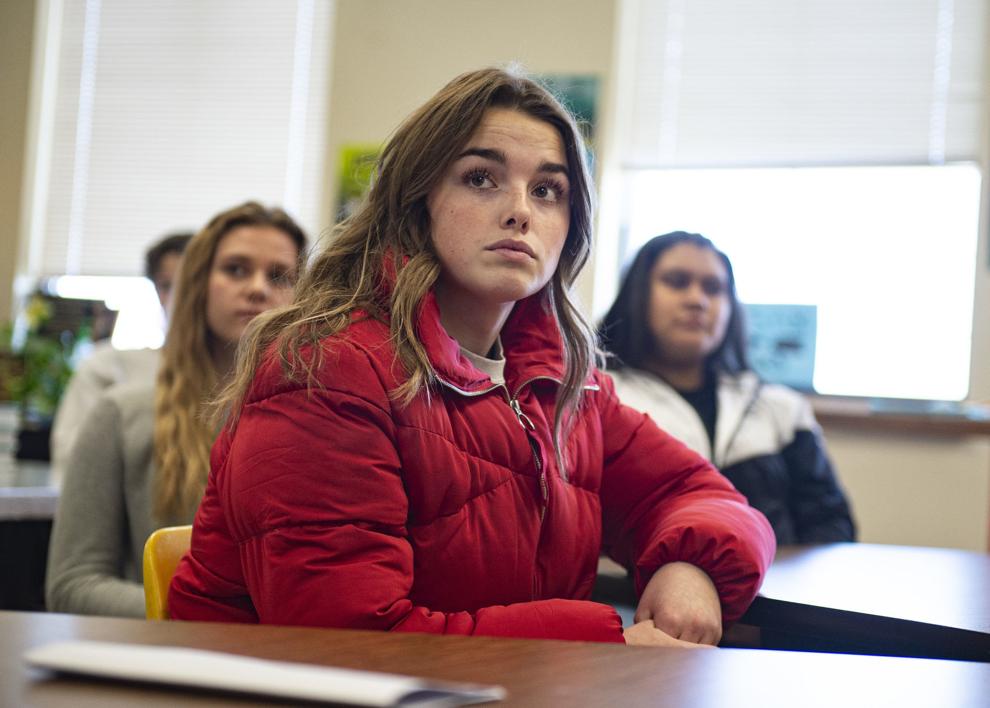 Hope Squad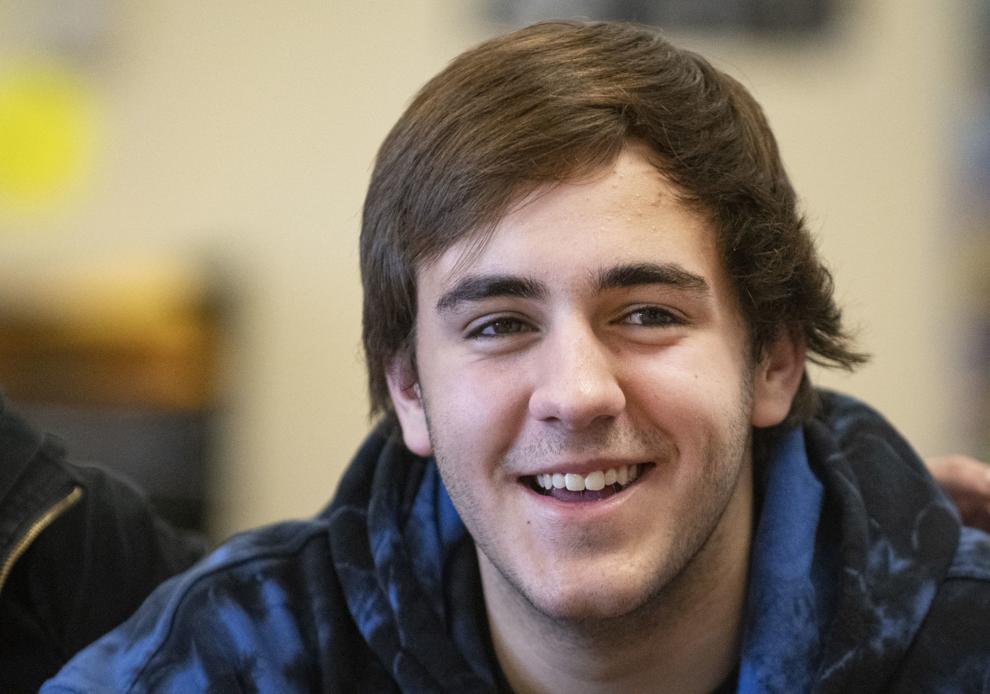 Hope Squad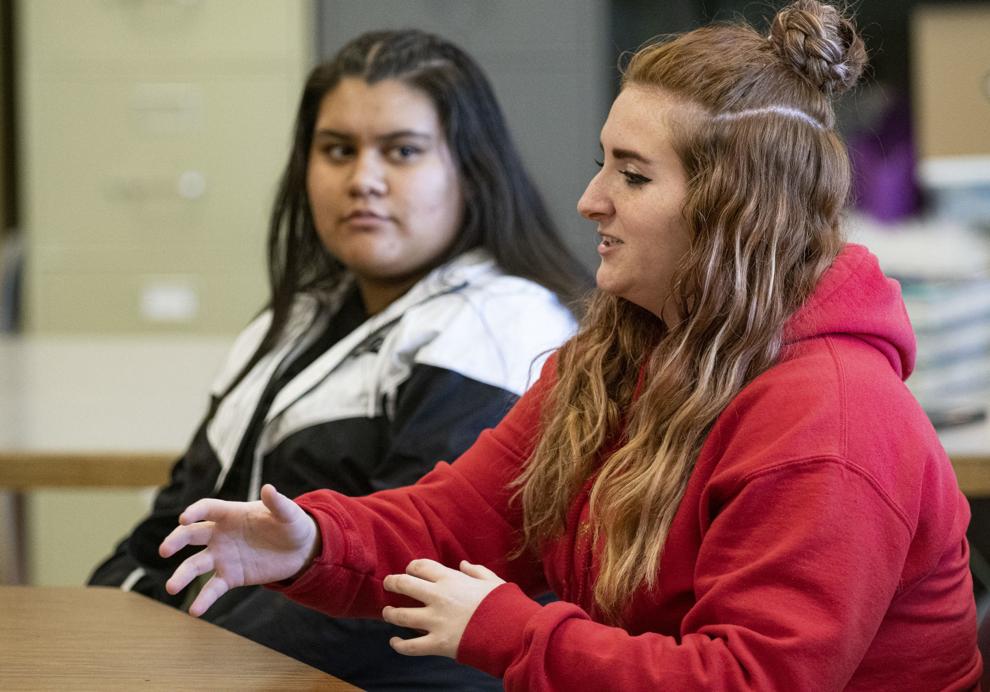 Hope Squad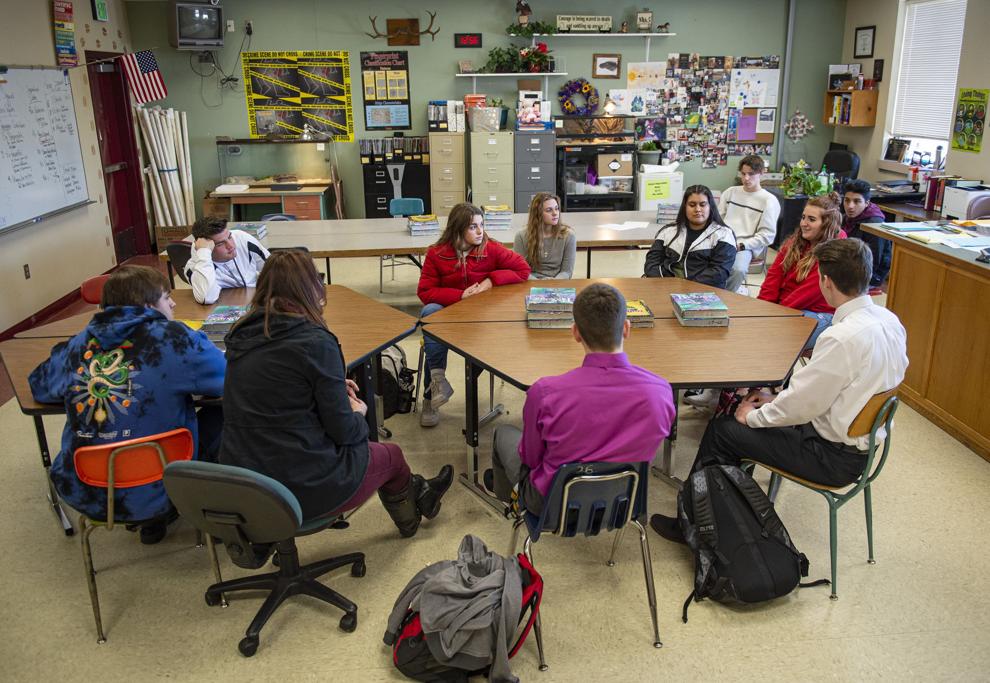 Hope Squad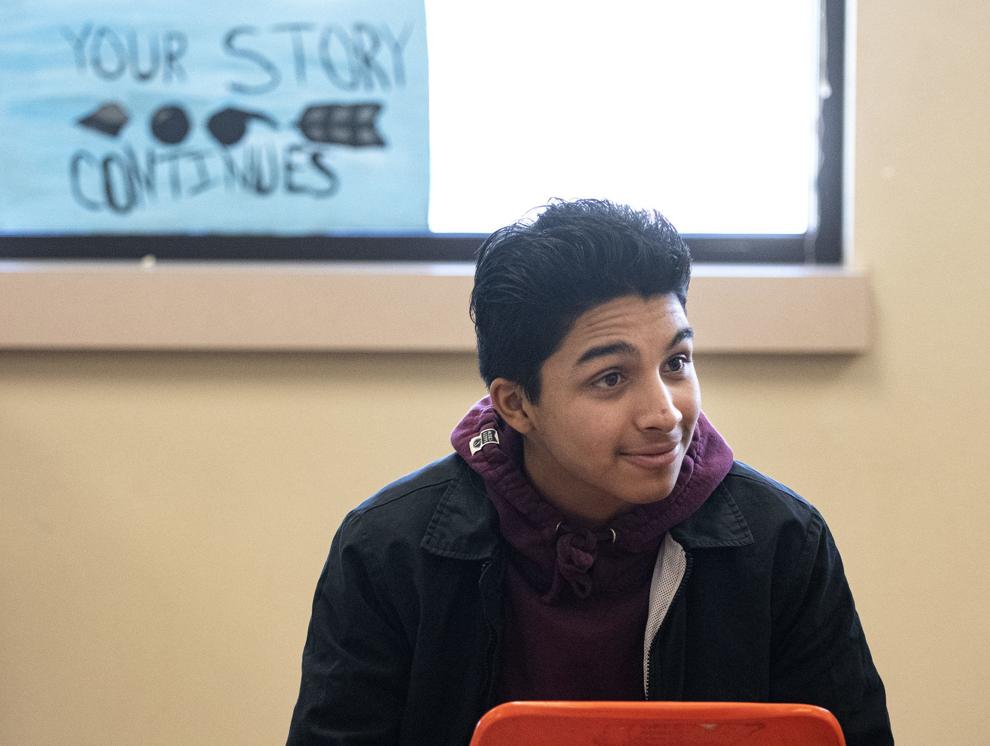 Hope Squad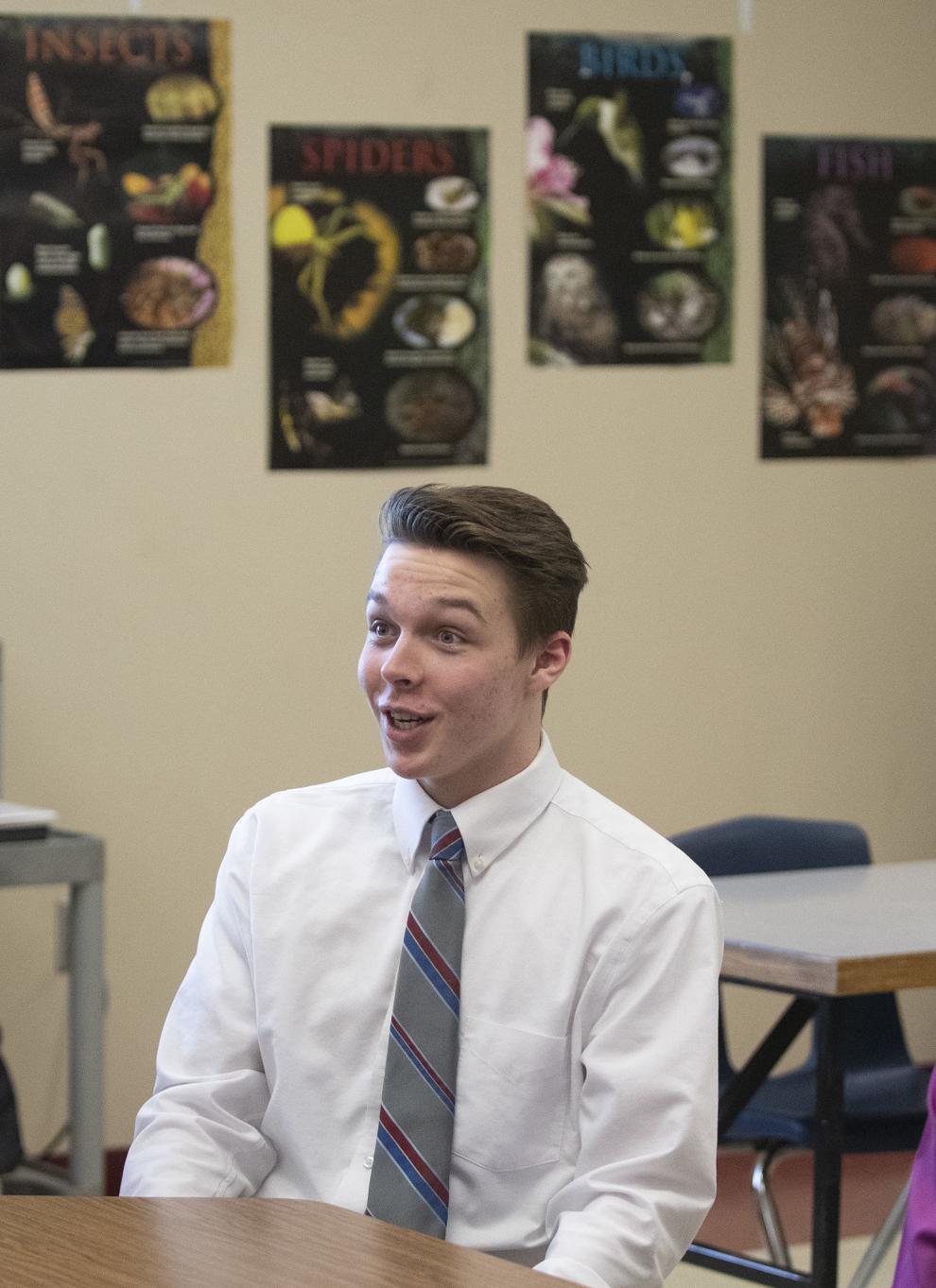 Hope Squad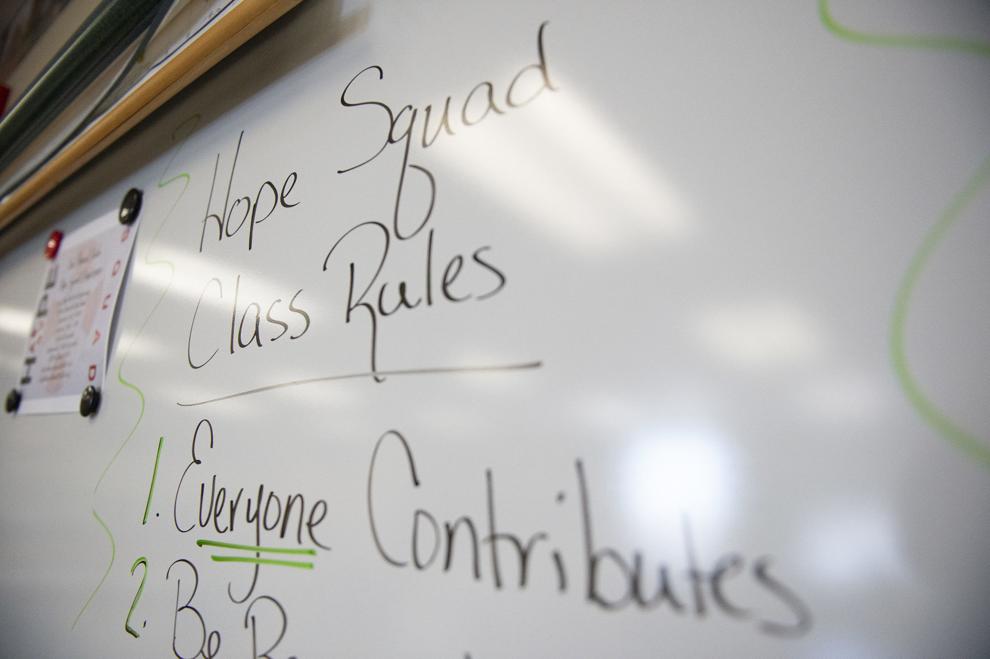 Students build tiny house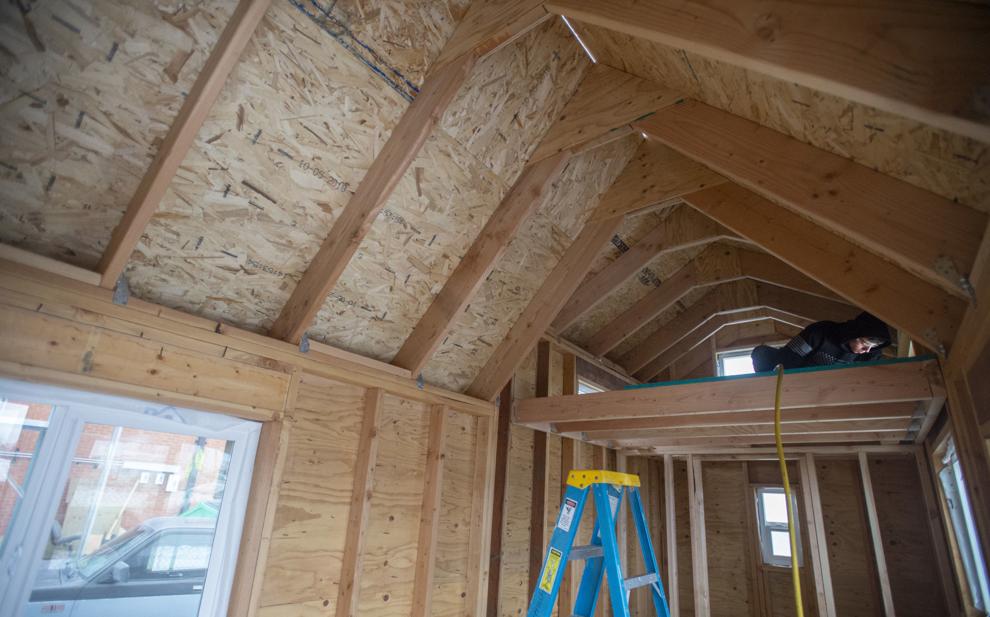 Students build tiny house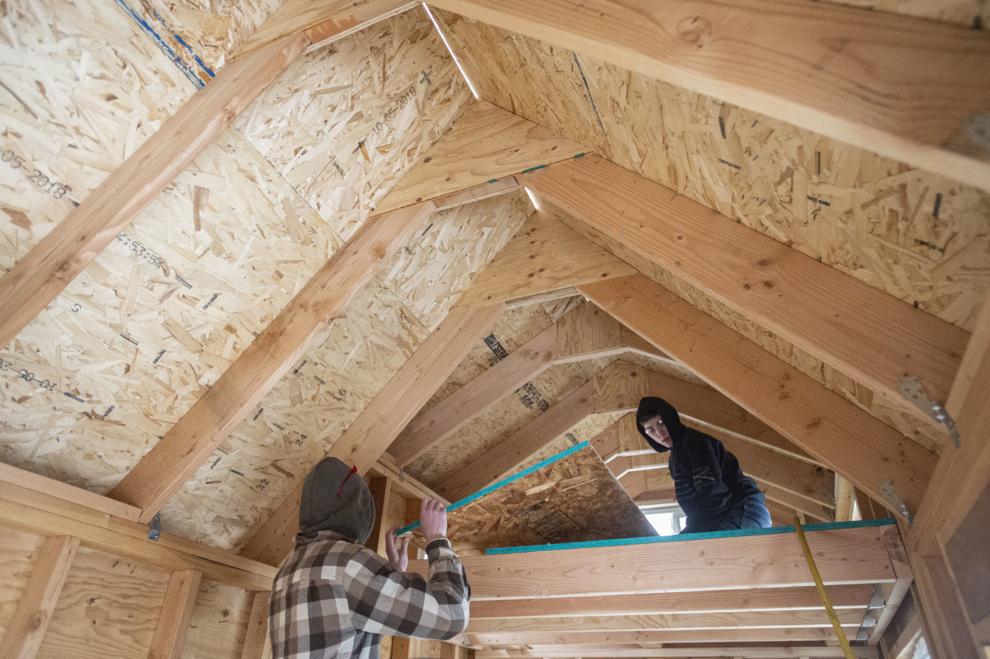 Students build tiny house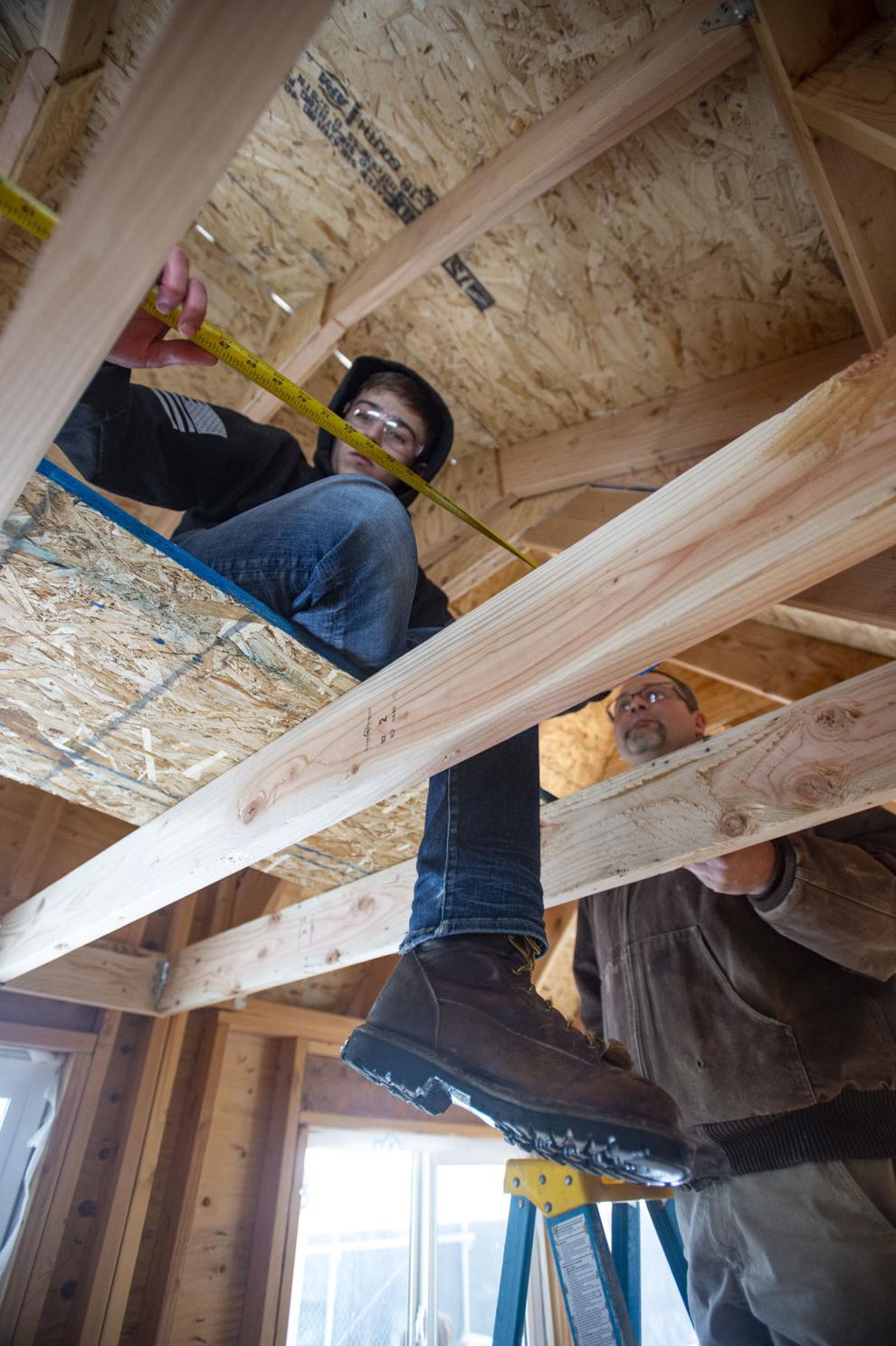 Students build tiny house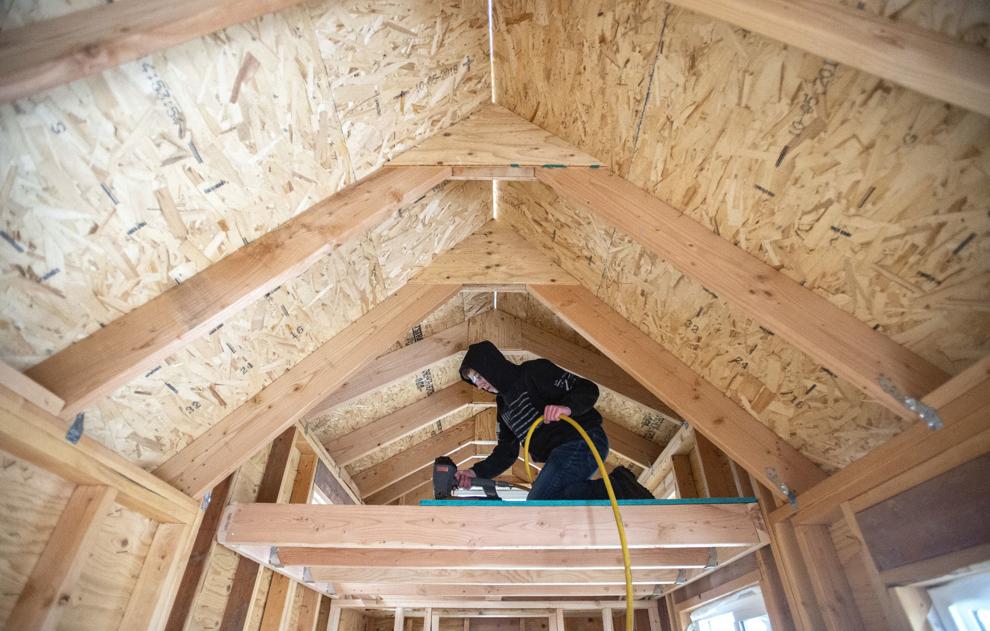 Students build tiny house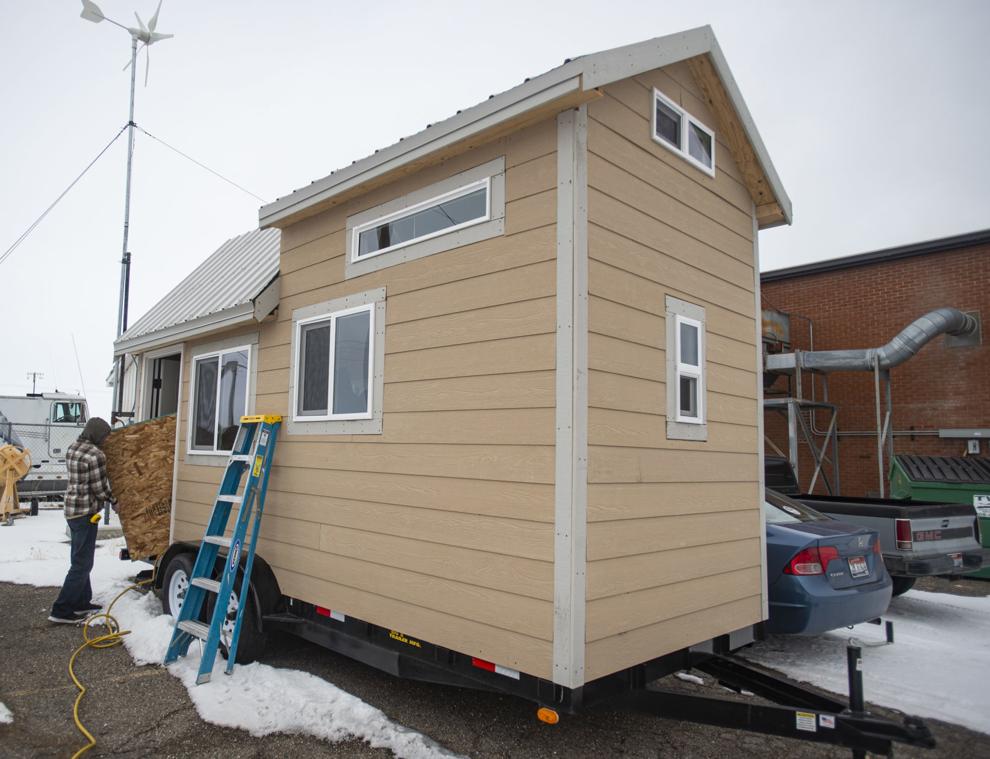 Students build tiny house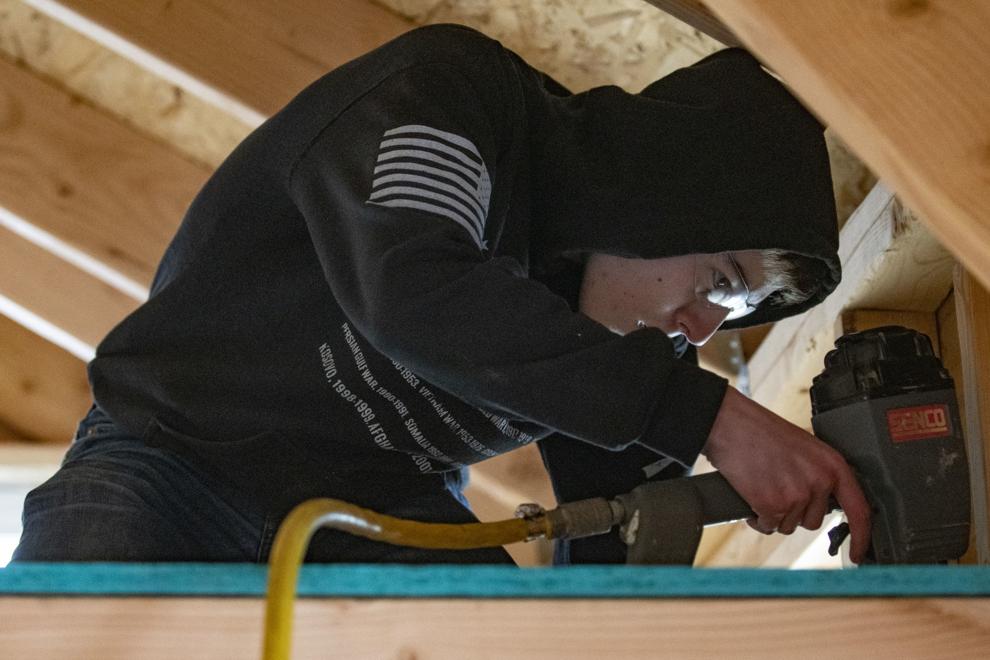 Students build tiny house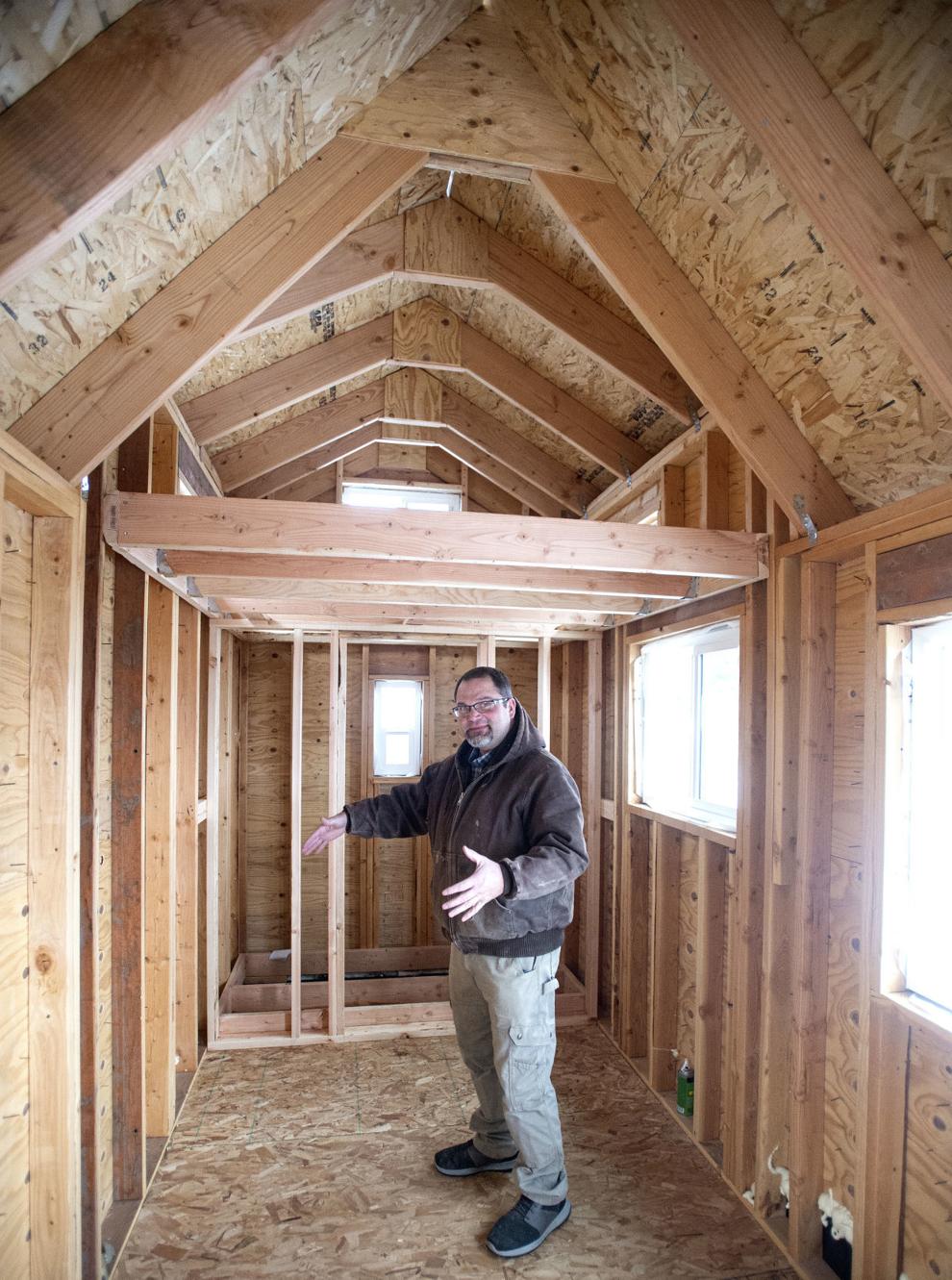 Tutoring
Tutoring
Tutoring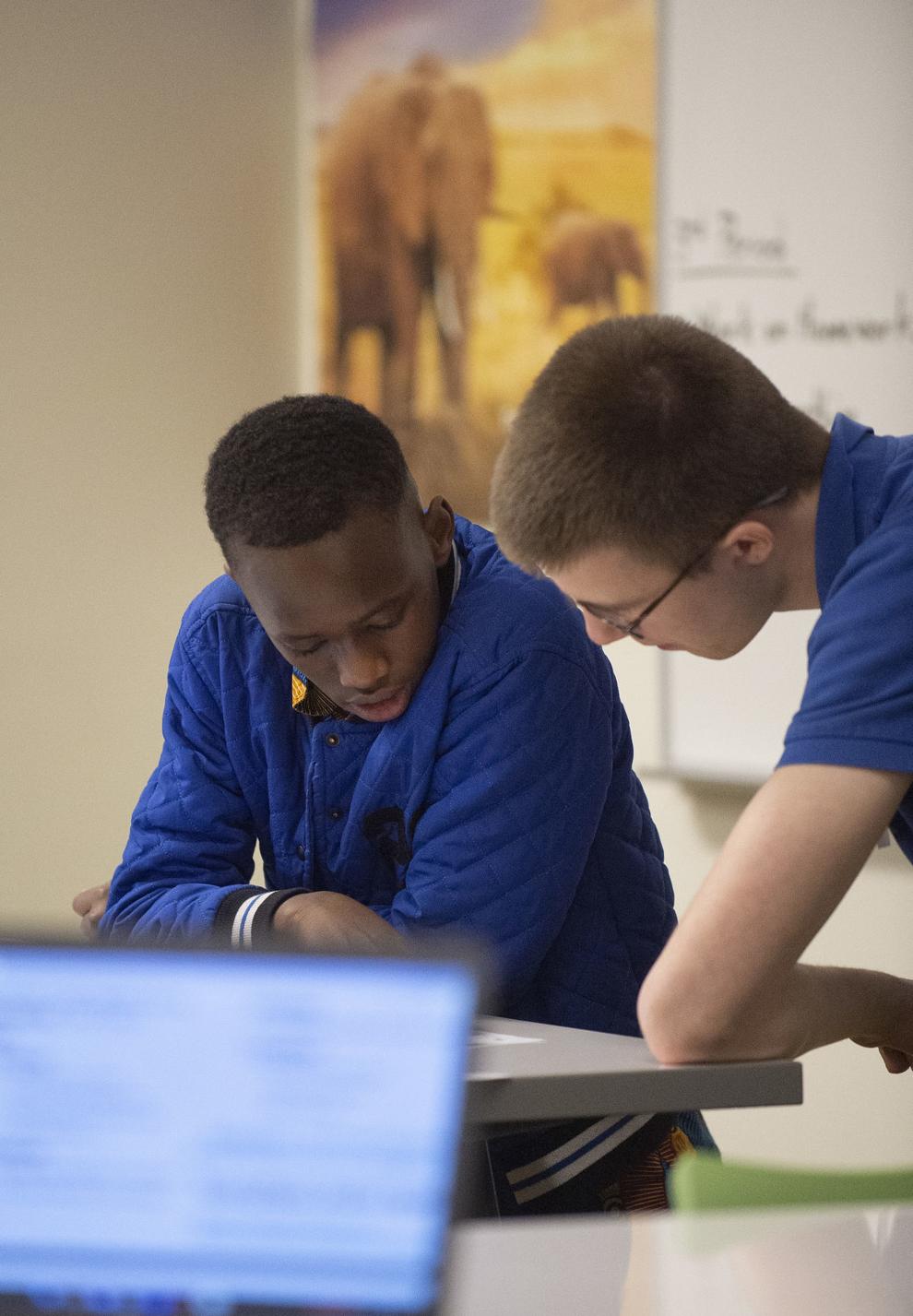 Tutoring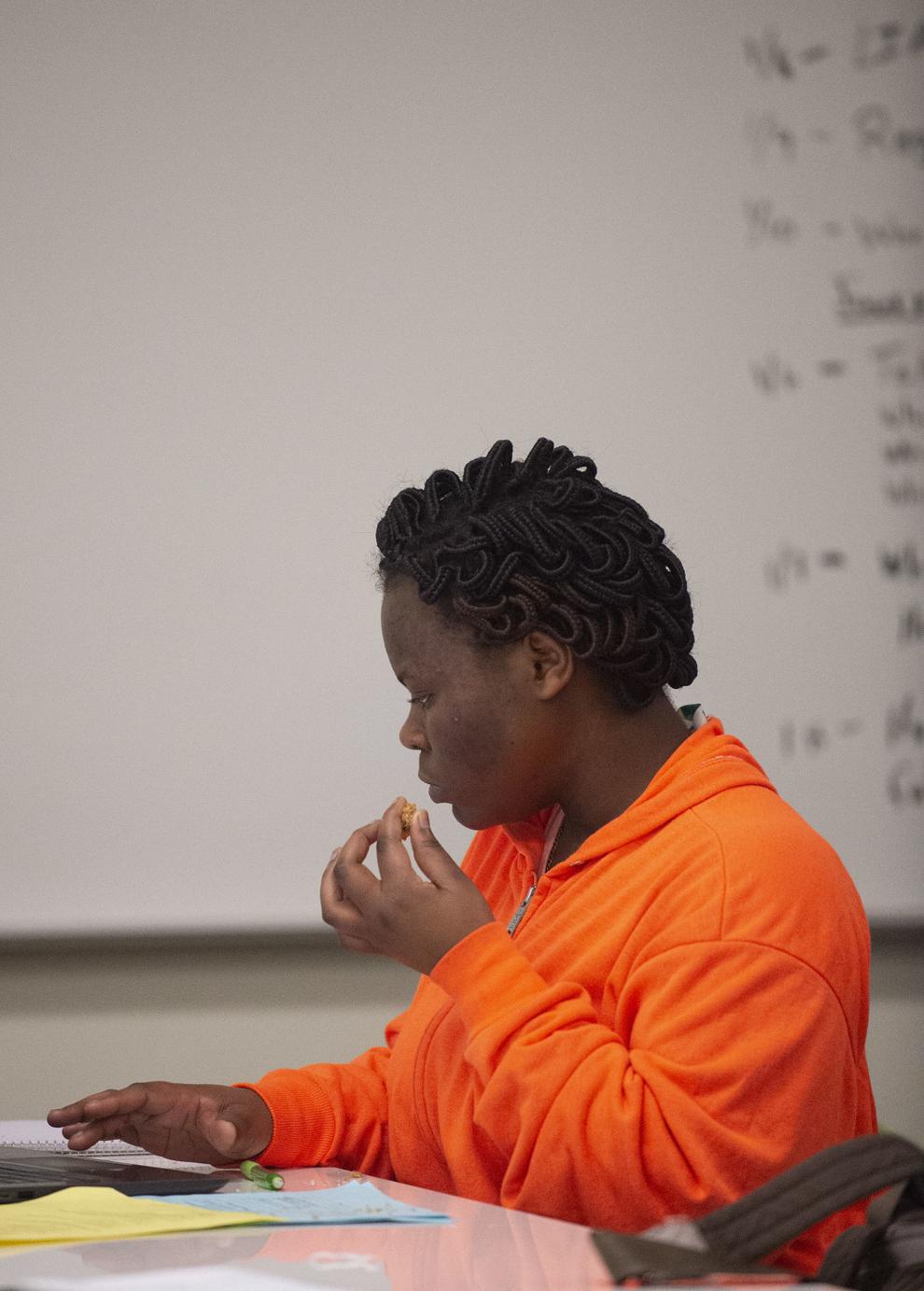 Mayor Walking Challenge meets Halloween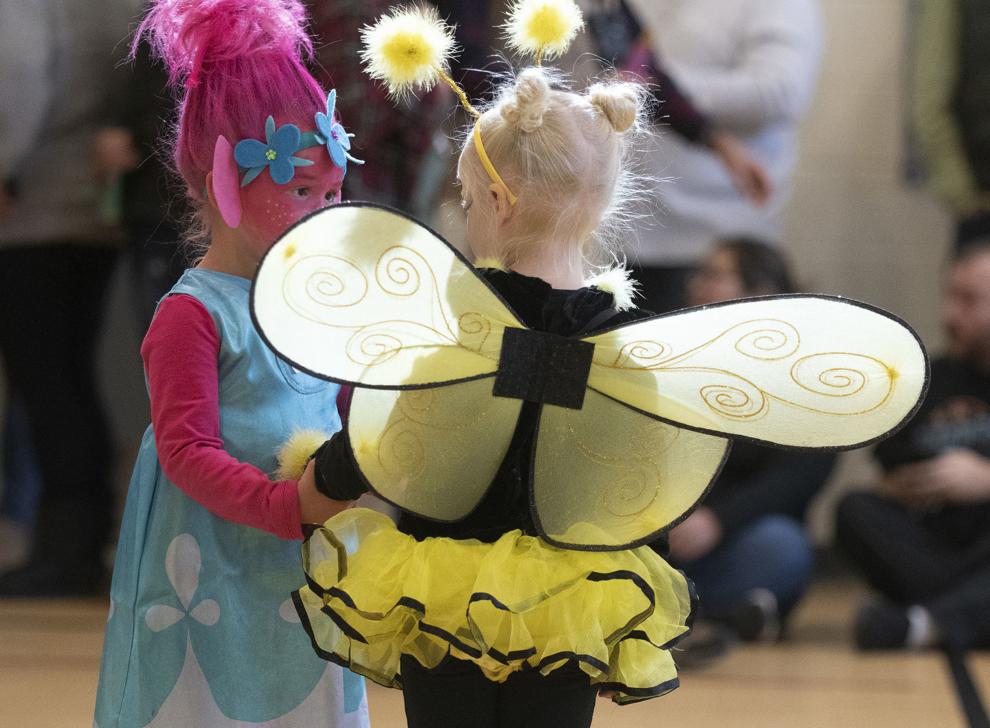 Mayor Walking Challenge meets Halloween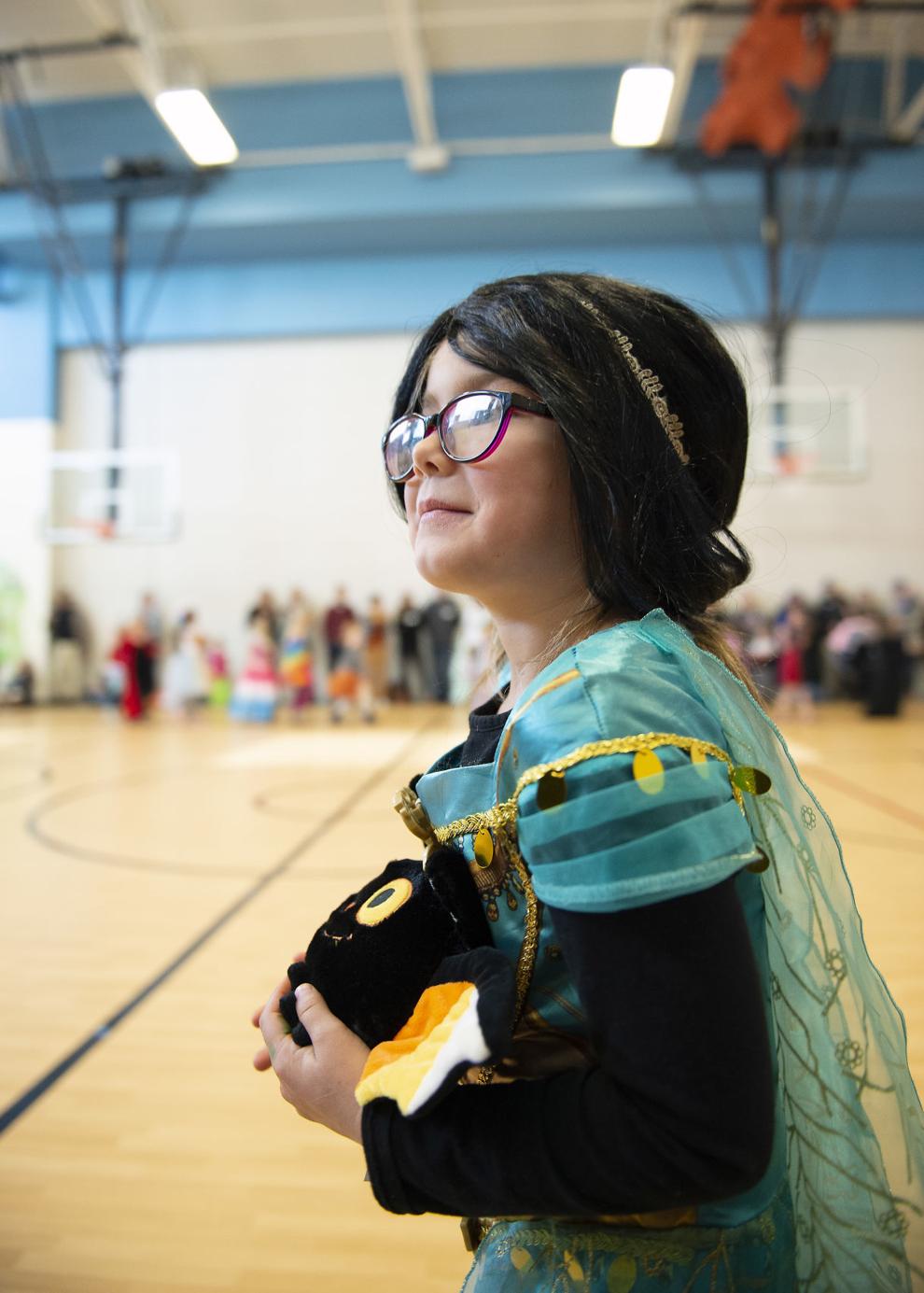 Mayor Walking Challenge meets Halloween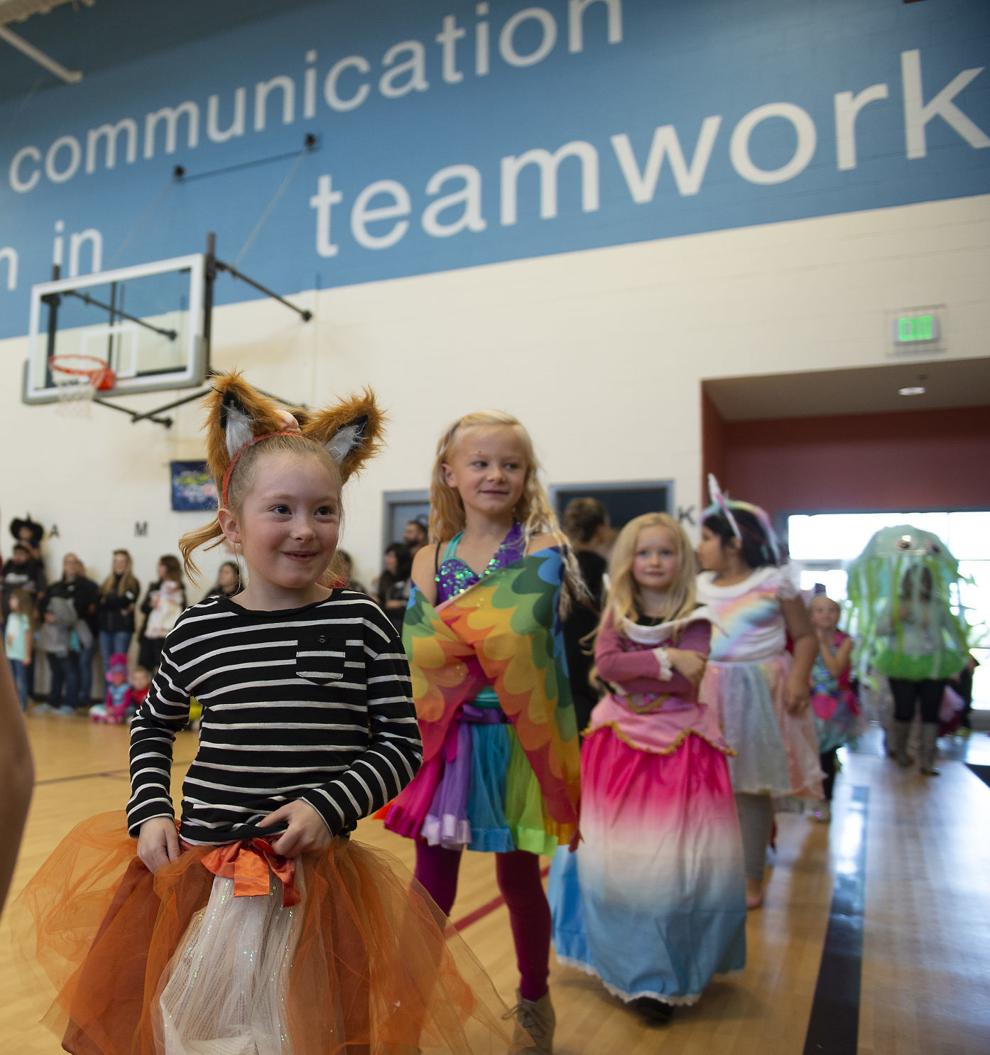 Mayor Walking Challenge meets Halloween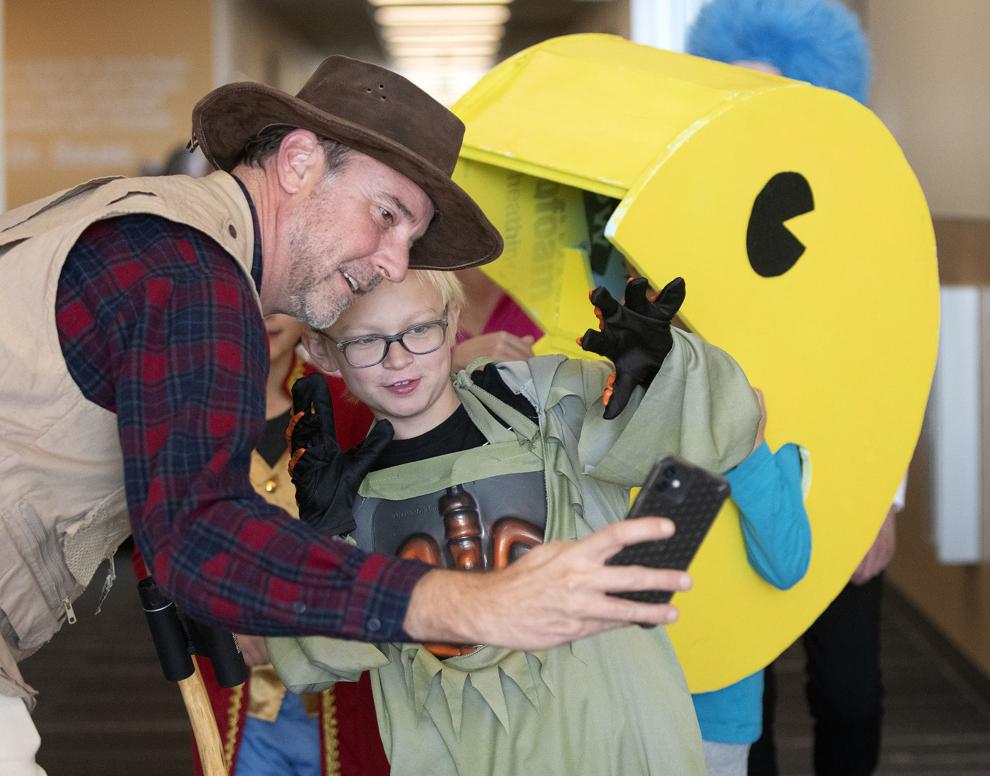 Mayor Walking Challenge meets Halloween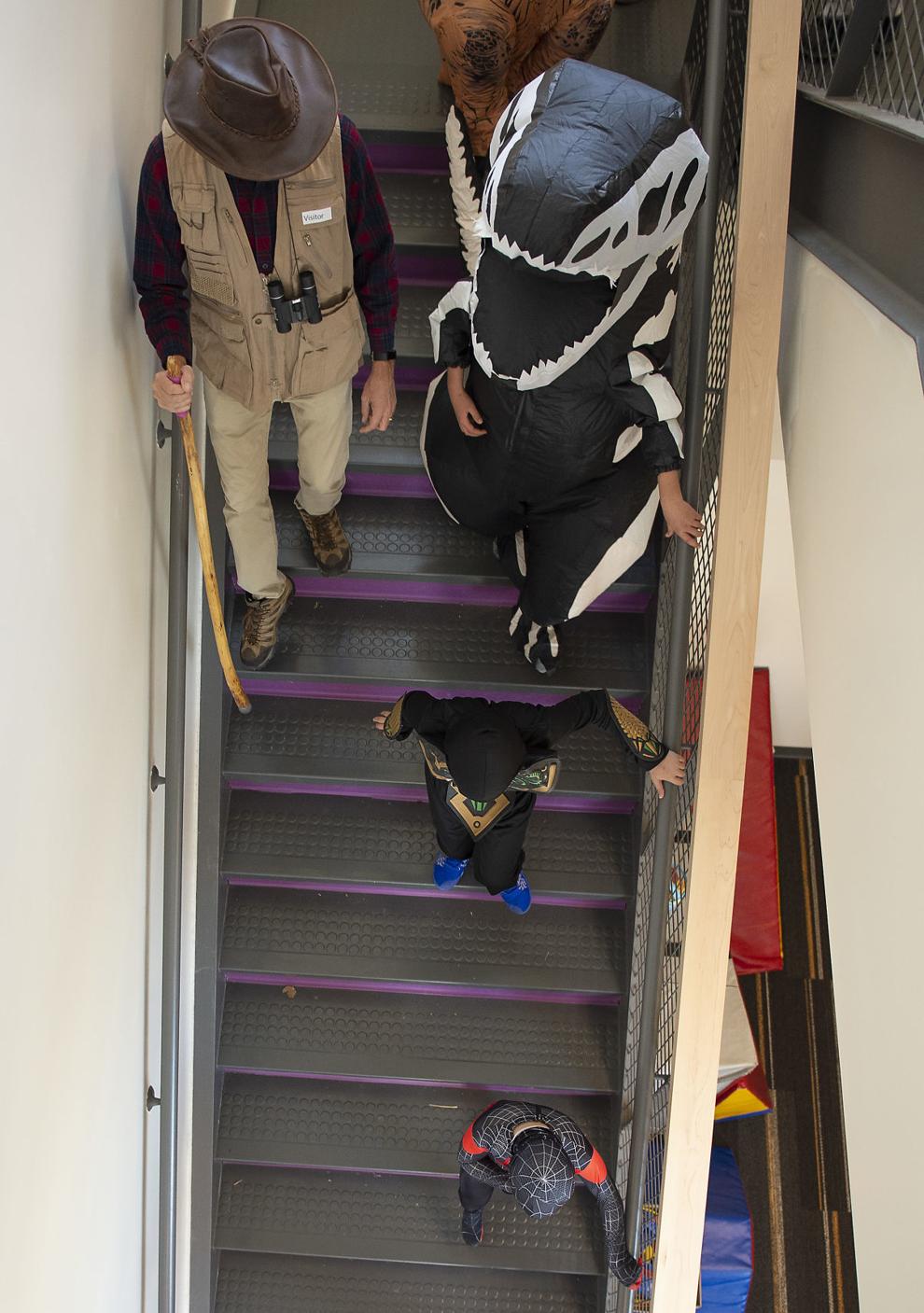 Mayor Walking Challenge meets Halloween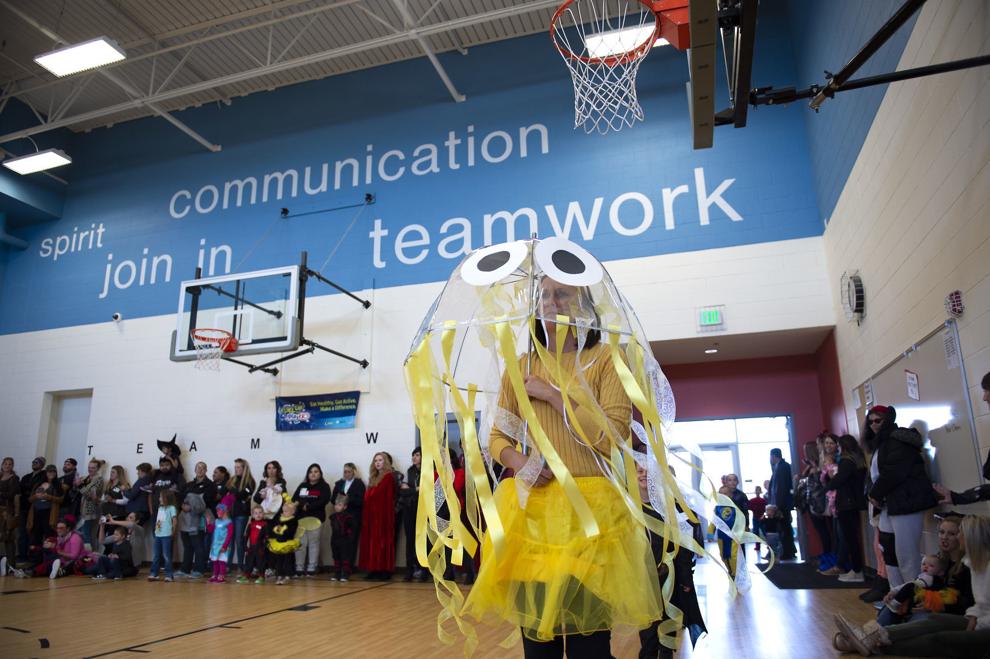 Mayor Walking Challenge meets Halloween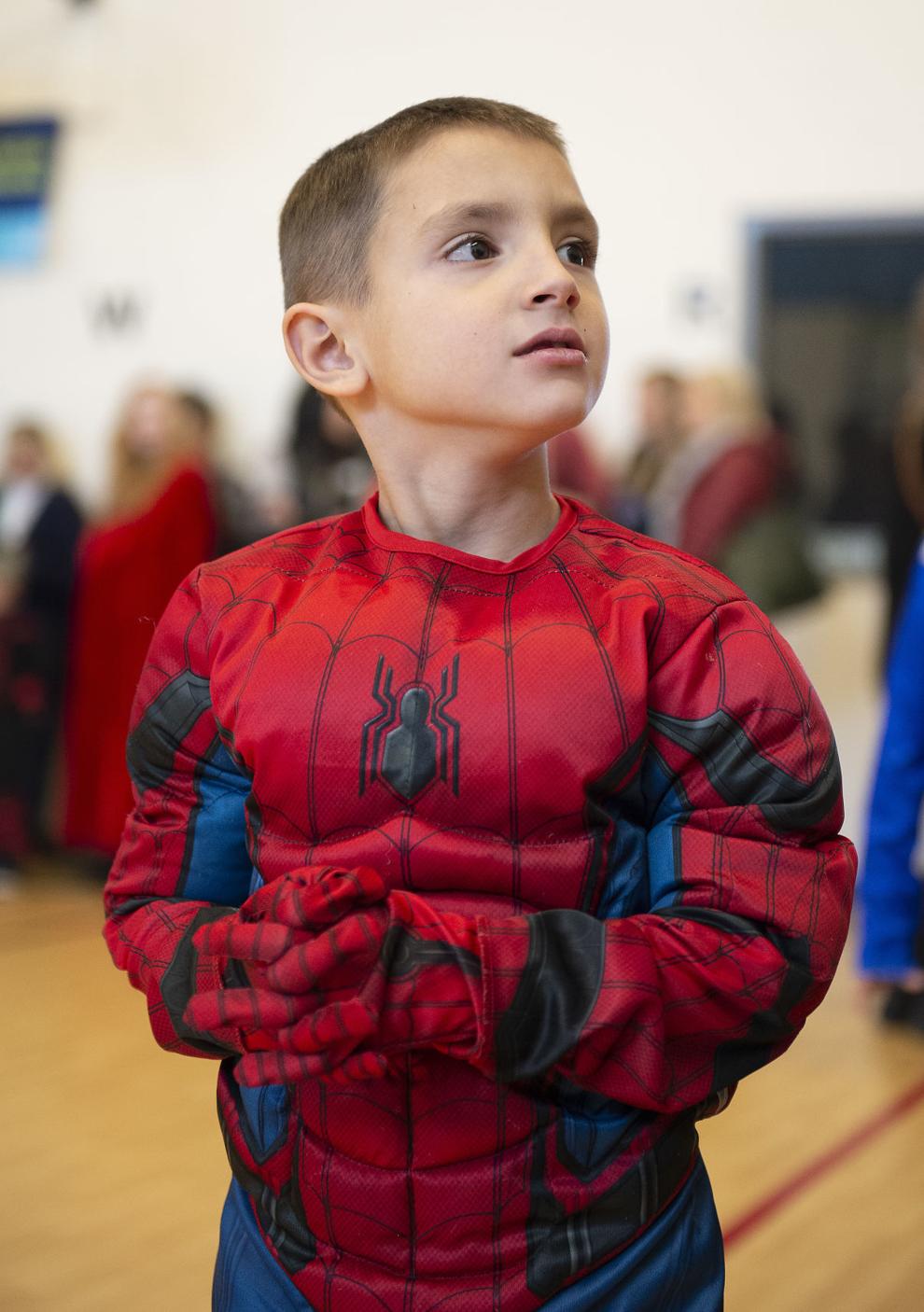 Mayor Walking Challenge meets Halloween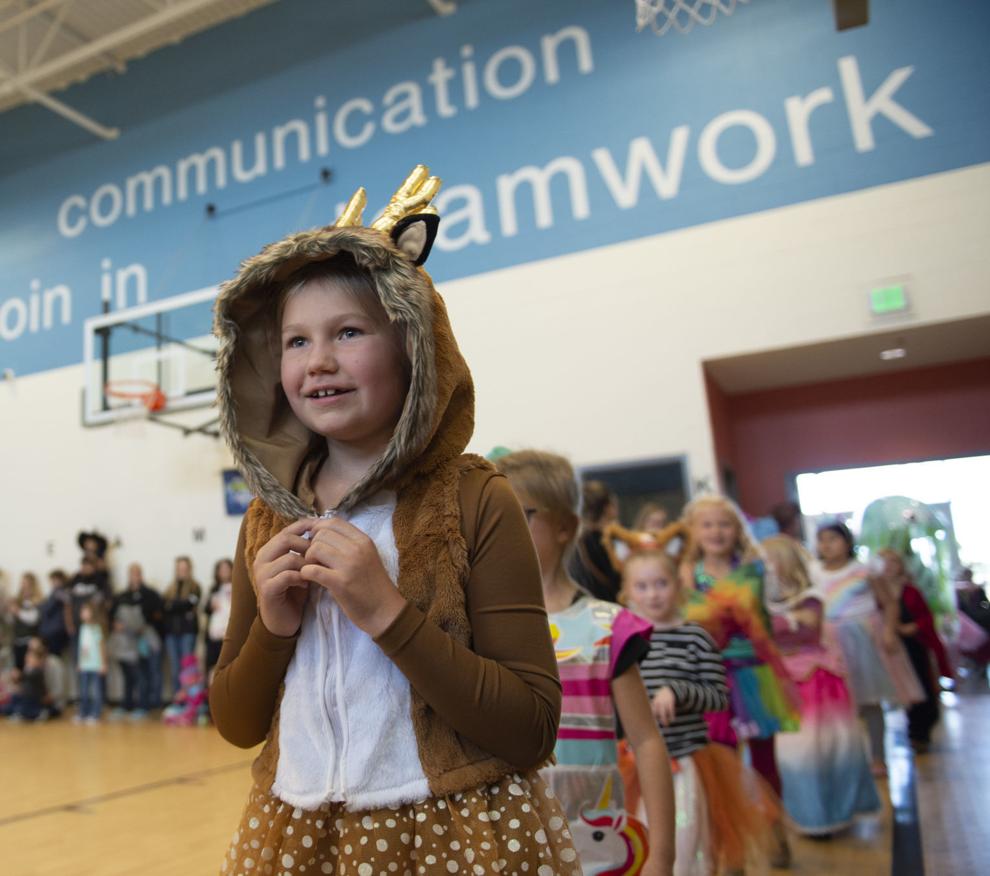 Mayor Walking Challenge meets Halloween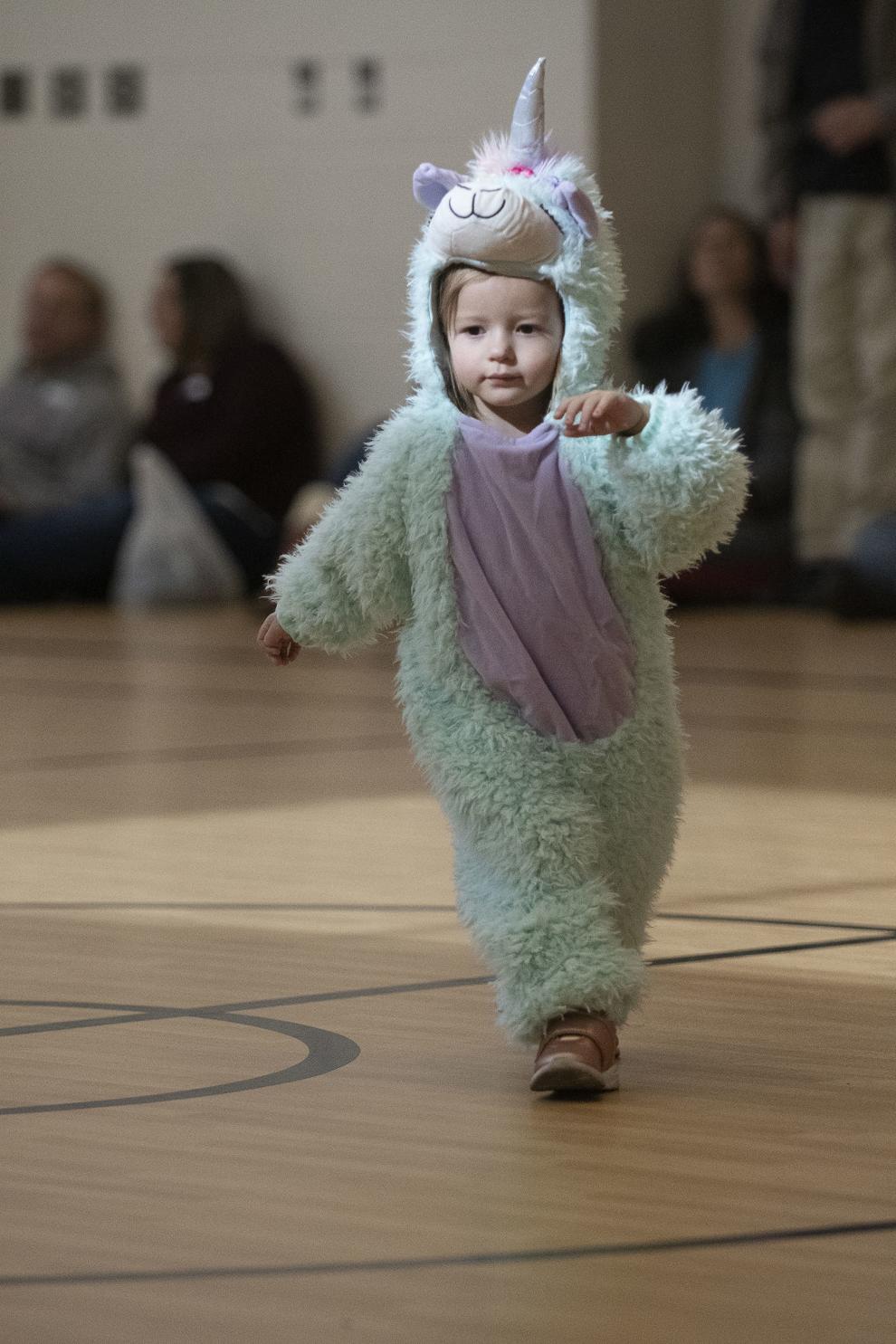 Hagerman HS combines Ag with Food Science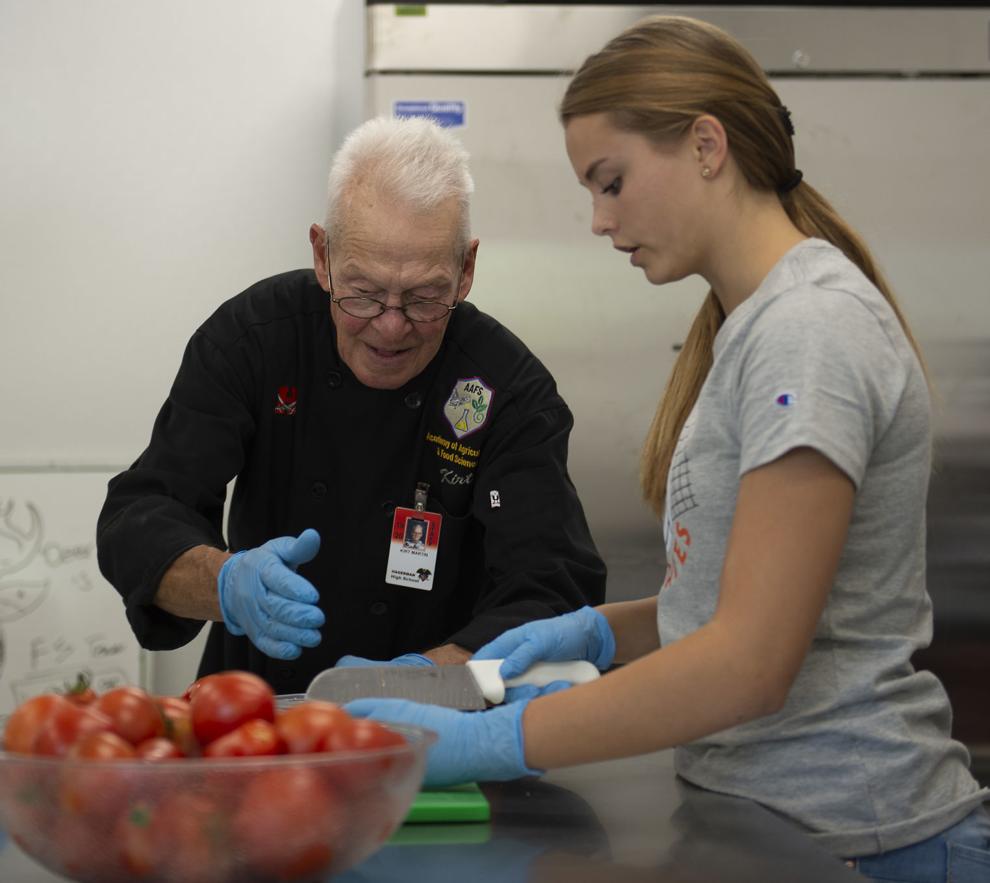 Hagerman HS combines Ag with Food Science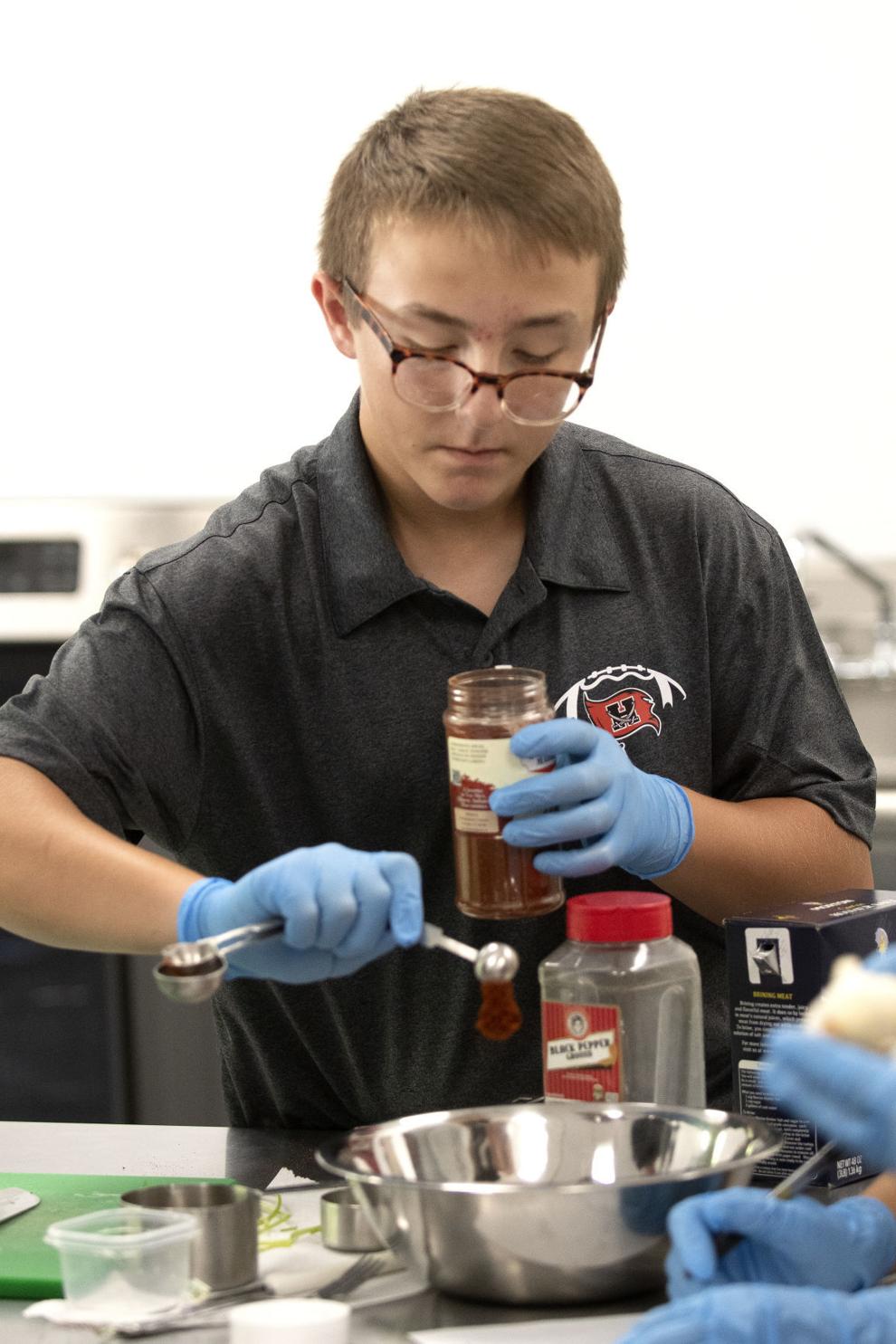 Hagerman HS combines Ag with Food Science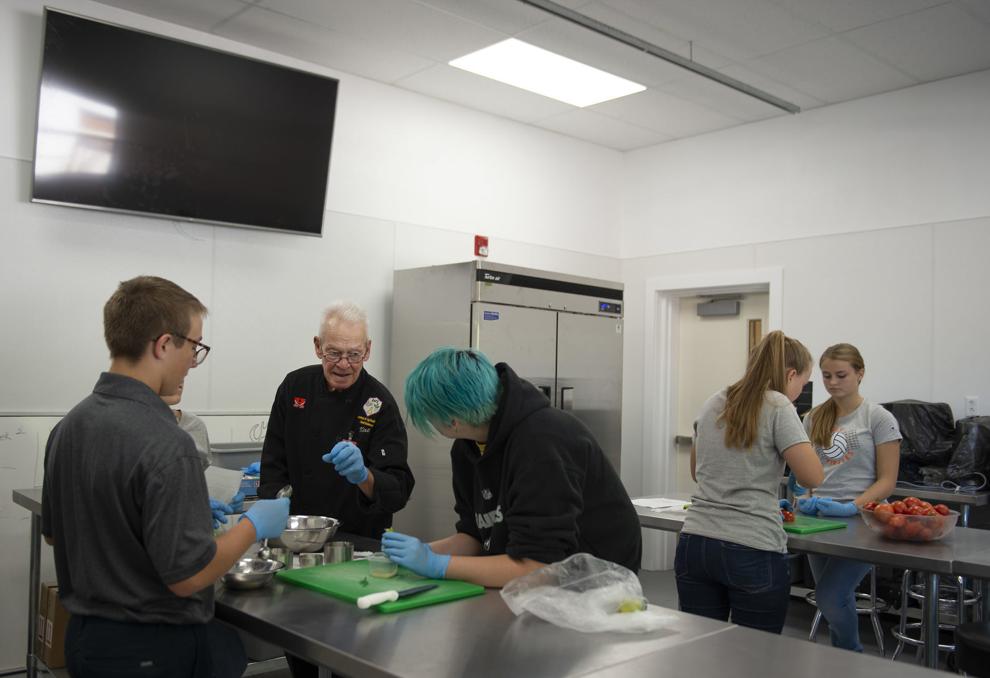 Hagerman HS combines Ag with Food Science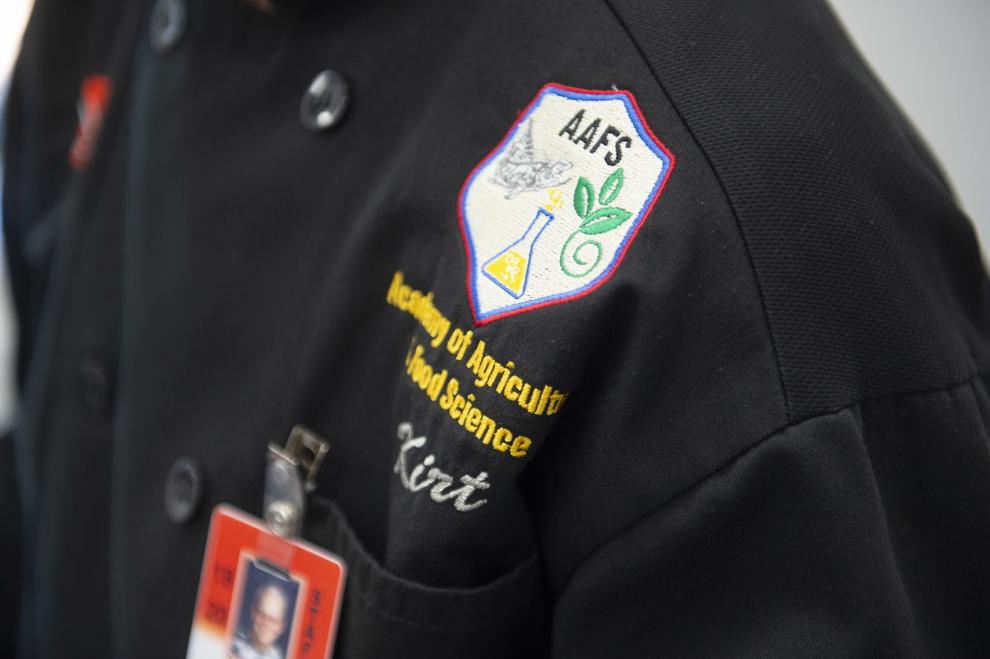 Hagerman HS combines Ag with Food Science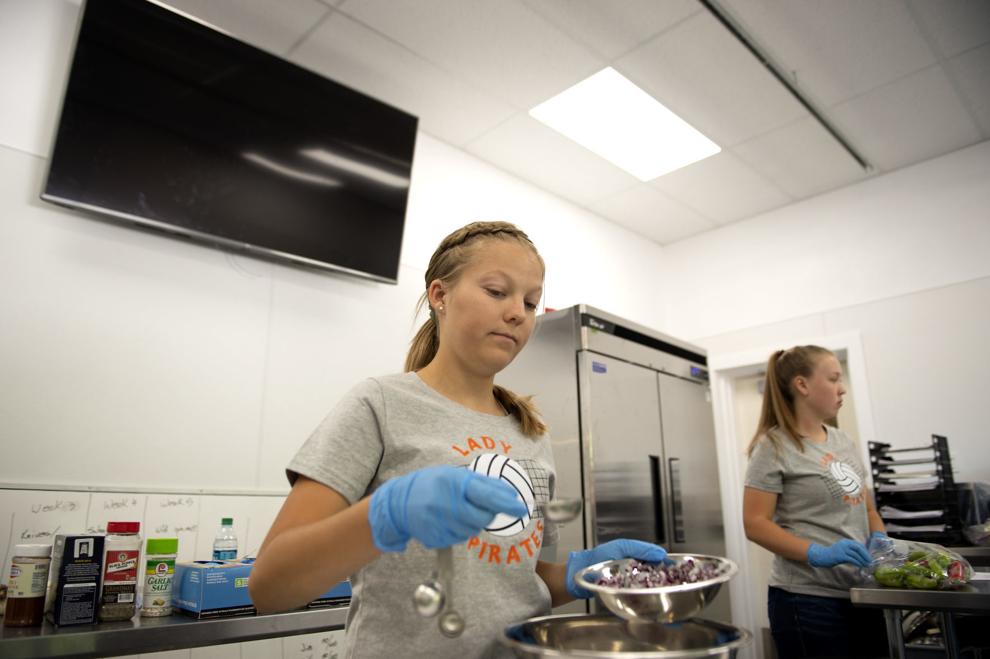 First day of school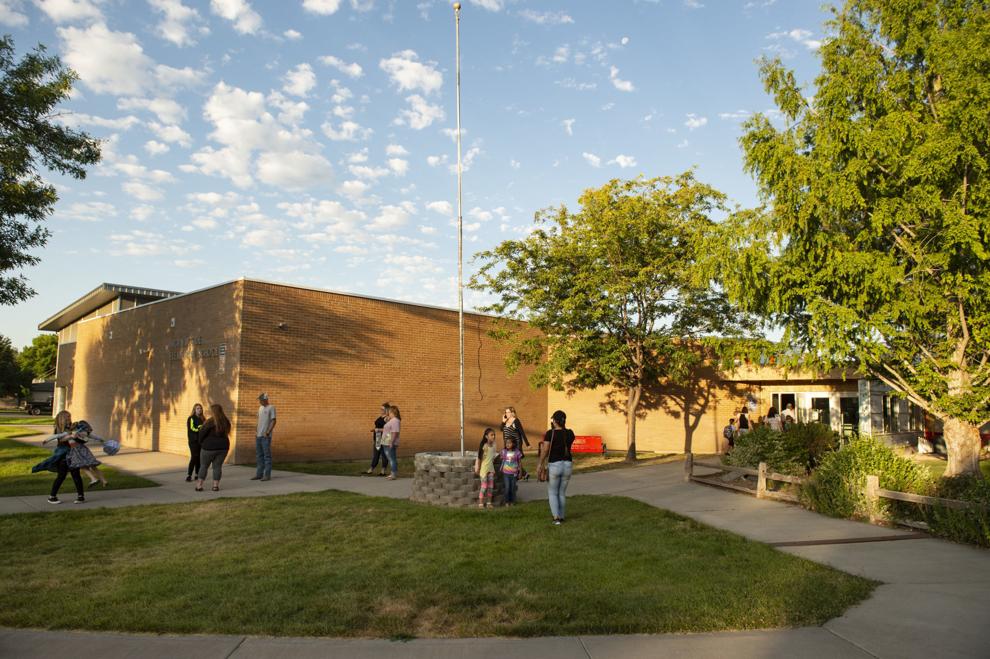 First day of school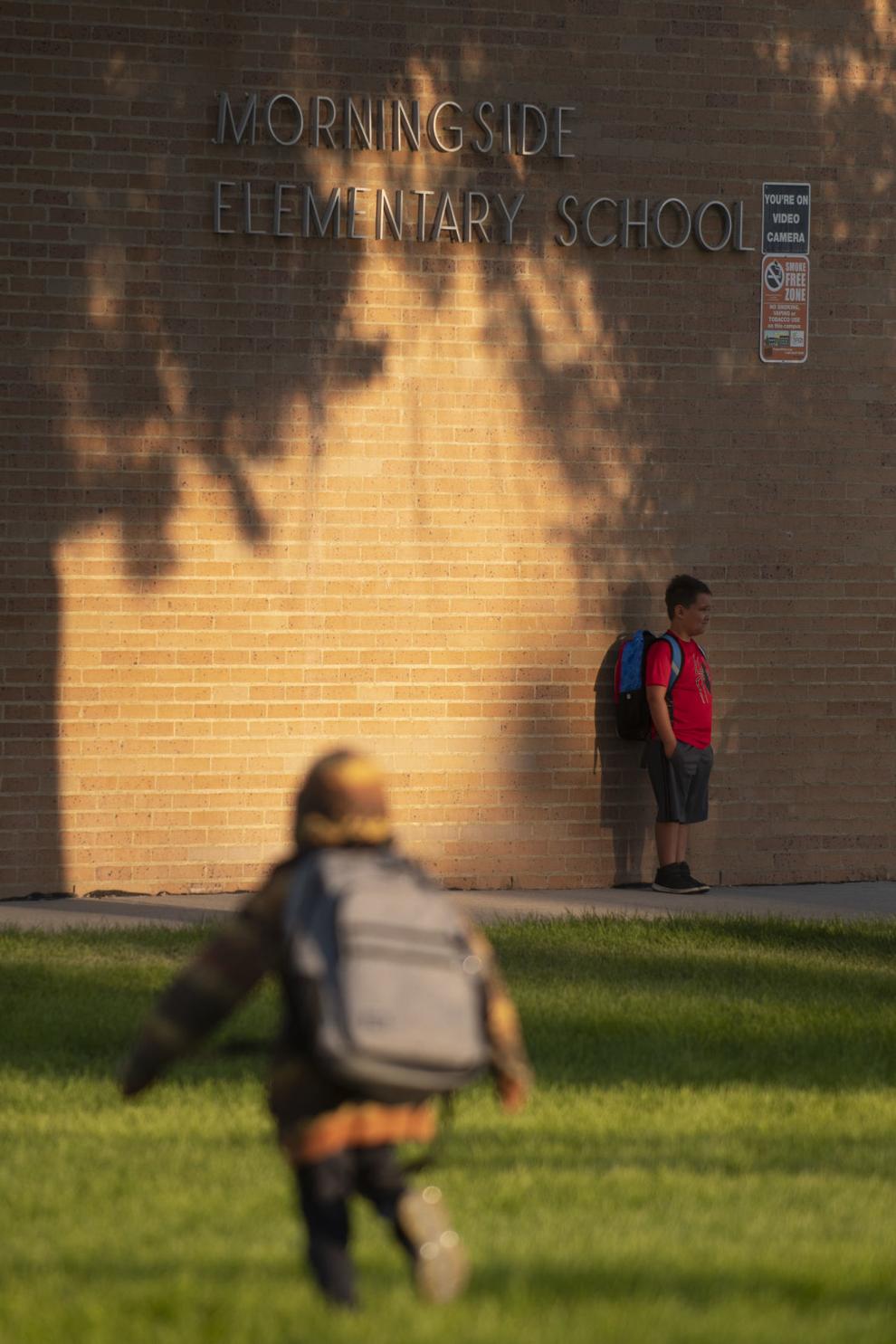 First day of school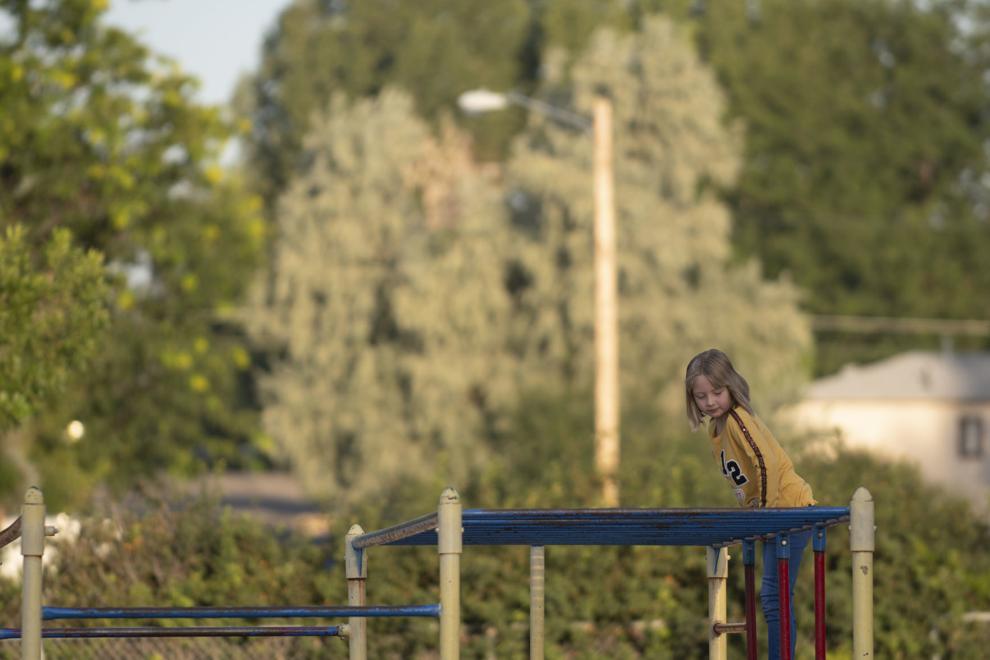 First day of school
Teaching the art of carpentary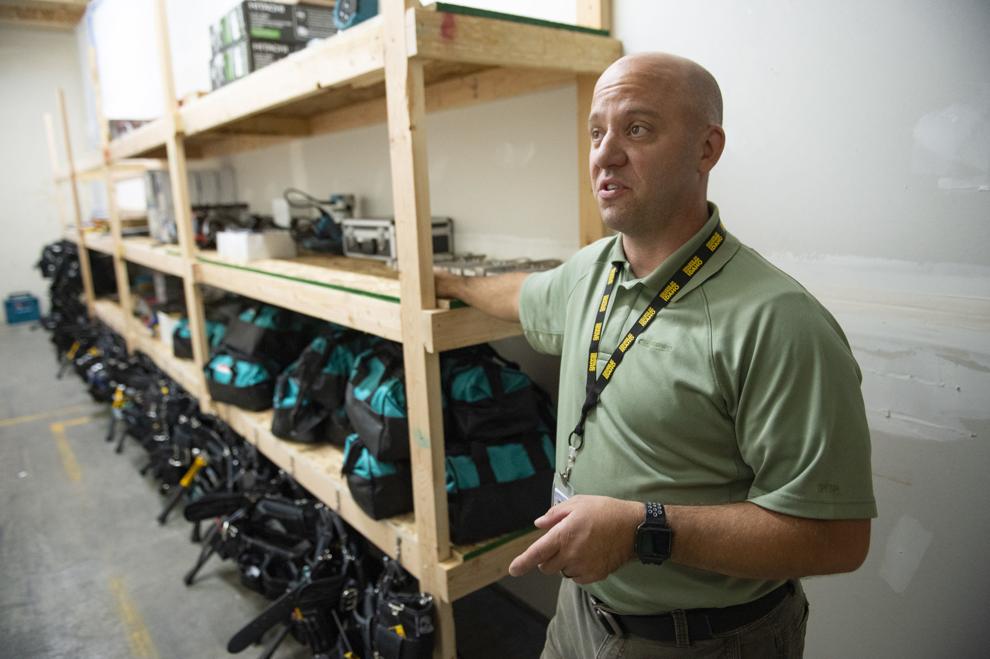 Teaching the art of carpentary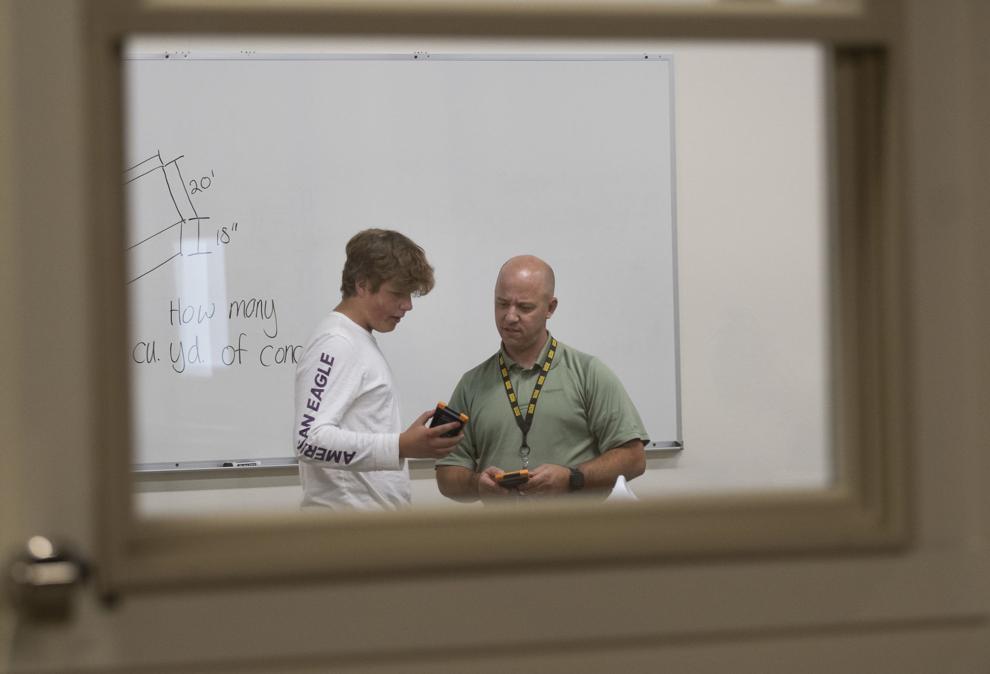 Teaching the art of carpentary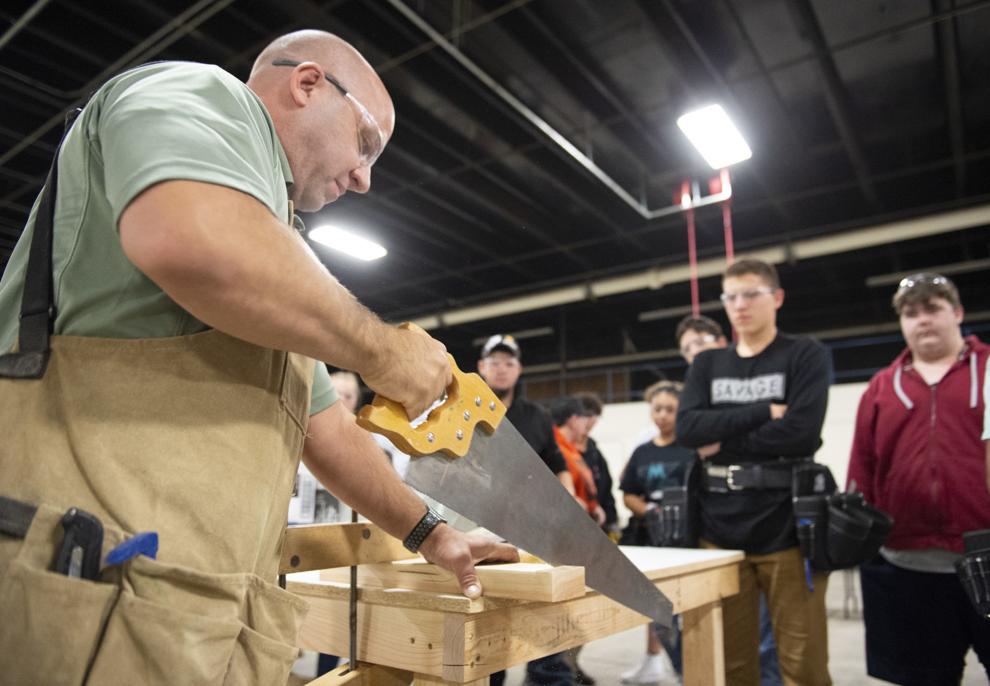 Teaching the art of carpentary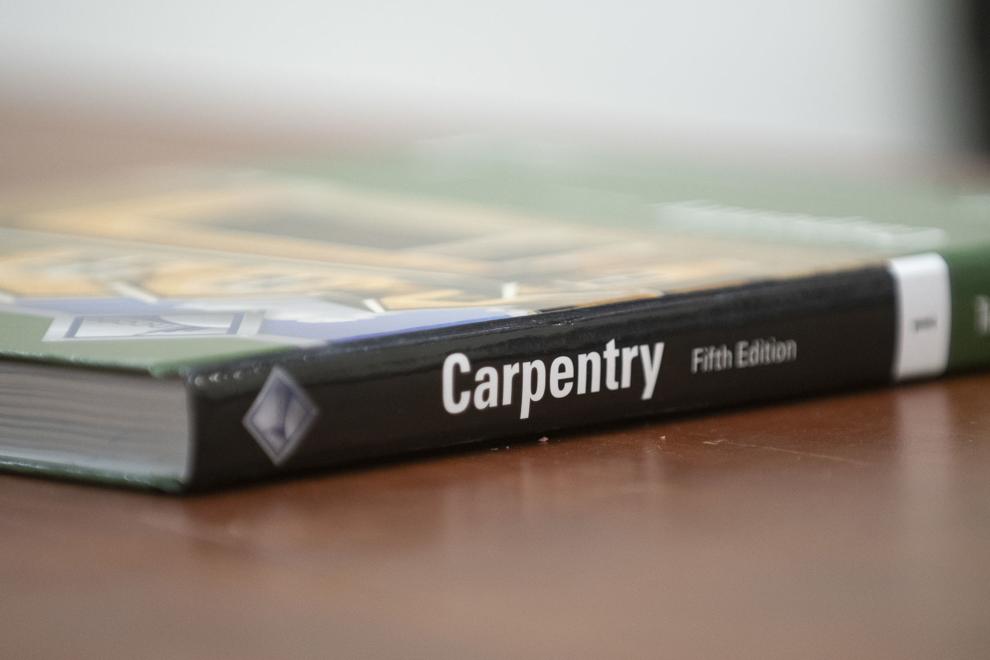 Teaching the art of carpentary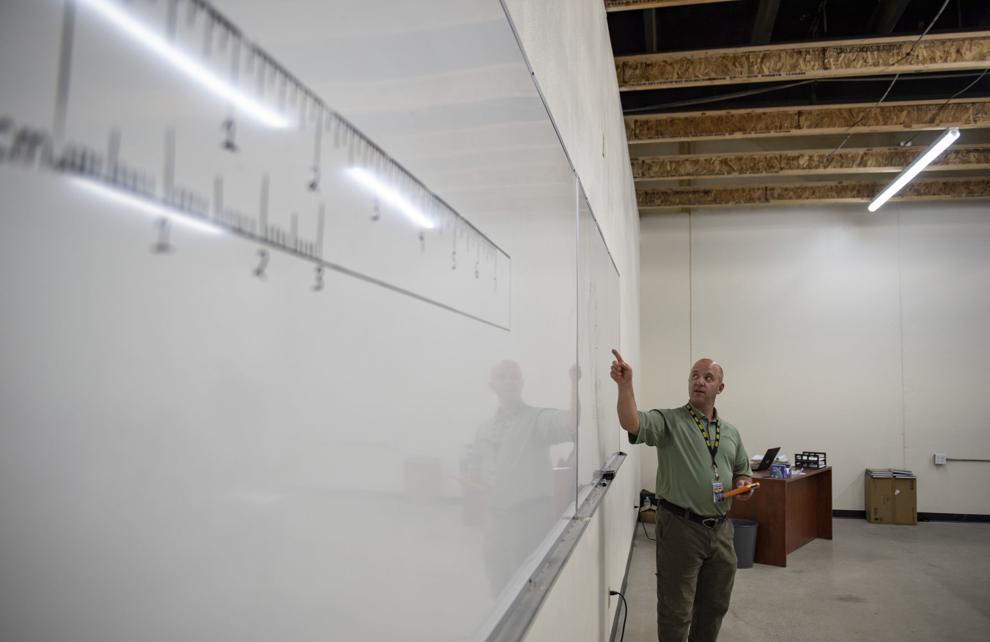 Teaching the art of carpentary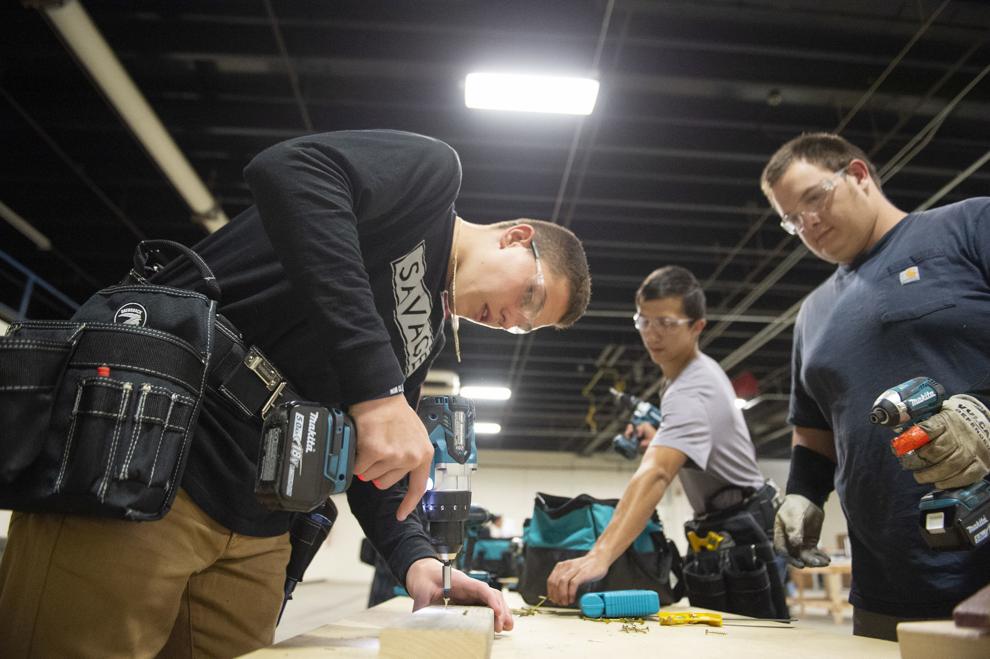 Back to school amid a pandemic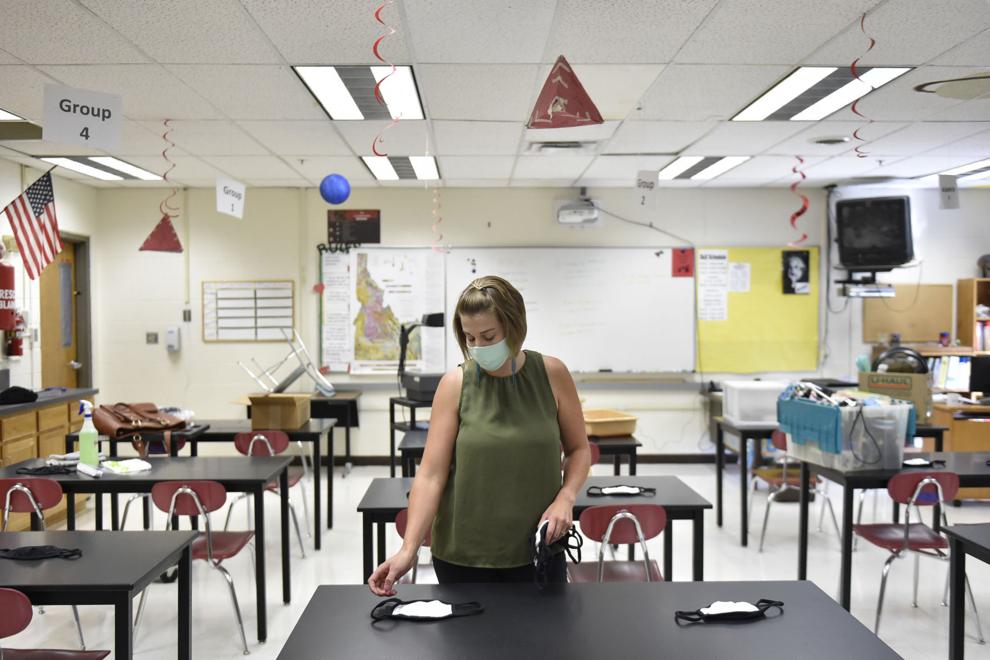 Back to school amid a pandemic