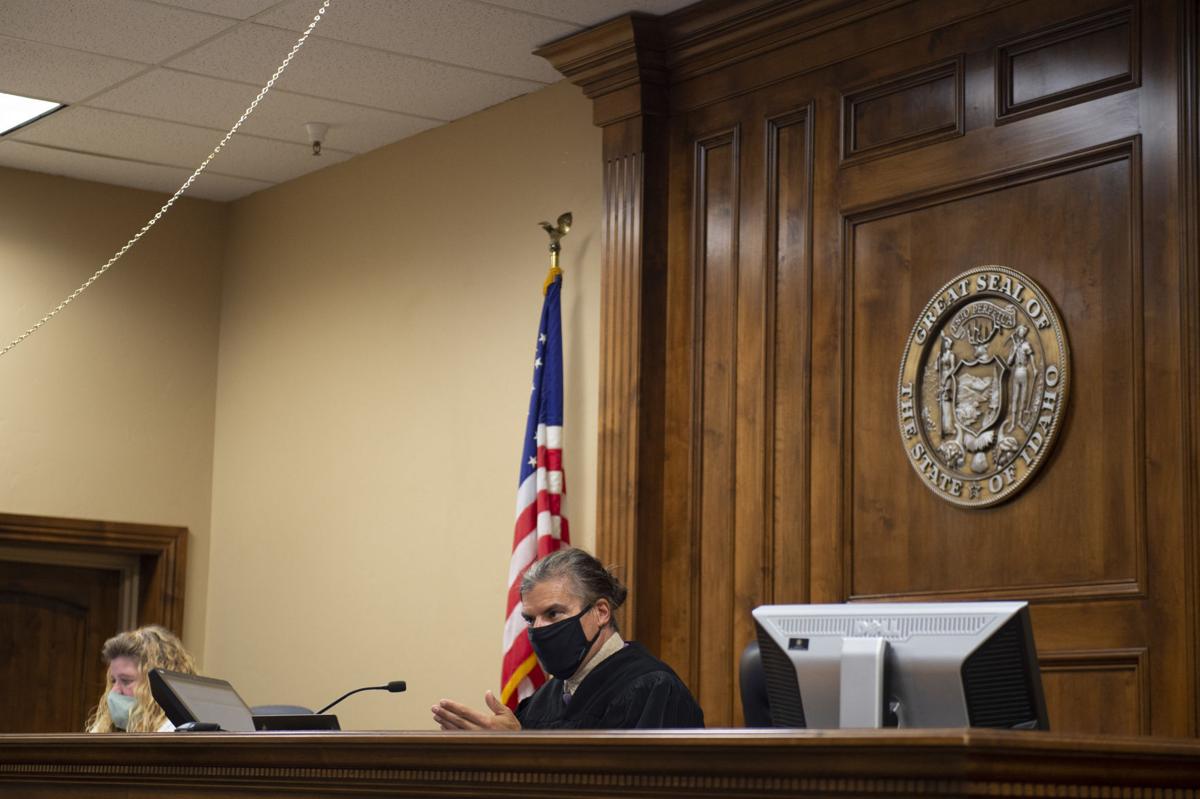 BURLEY — High weekly COVID-19 case numbers are preventing nearly all the courts across the Magic Valley from holding jury trials.
In March, the Idaho Supreme Court suspended all jury trials across the state. On Sept. 14, another order was issued that allowed trials to start again — providing the county where they are held meets thresholds for new cases.
Under the order, jury trials can be held only if the seven-day average of new virus cases in the counties, figures which are released each Thursday by Idaho Health and Welfare, are under 25 cases per 100,000 in population, or the rate does not increase that week for counties that had 14 to 24.9 cases during the prior week.
Currently, only Camas County has low enough numbers to hold trials.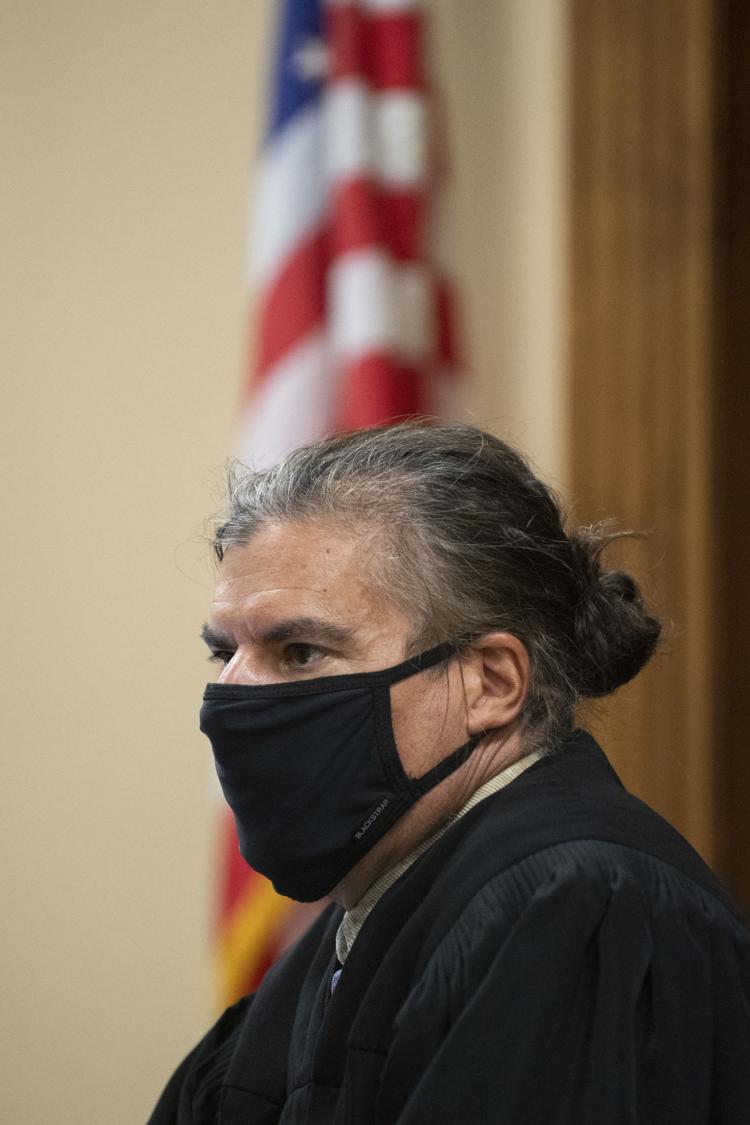 "Welcome to my world," said Eric J. Wildman, administrative judge with the Fifth Judicial District, which encompasses Camas, Blaine, Cassia, Gooding Jerome, Lincoln, Minidoka and Twin Falls counties.
There are currently 247 criminal felony cases and 137 misdemeanor cases awaiting trial across the district, said Shelli Tubbs, trial court administrator for the Fifth Judicial District.
Each week jury trials are set, jury pools are in place and on Thursday the courts find out if their county virus case numbers are low enough to hold trials the next week, Tubbs said.
So far, only one trial has been held in Twin Falls, which occurred during the week of Sept. 14, when virus numbers dipped, she said.
"We live week to week now," said Minidoka County Prosecutor Lance Stevenson.
One of the biggest problems caused by the continued high coronavirus numbers throughout the district is the extra work it causes to set and reset all of the trials, Wildman said.
The courts are now using Zoom meetings for nearly all other hearings, including the problem solving courts, and have expanded the use of mediation into a "robust program," Tubbs said.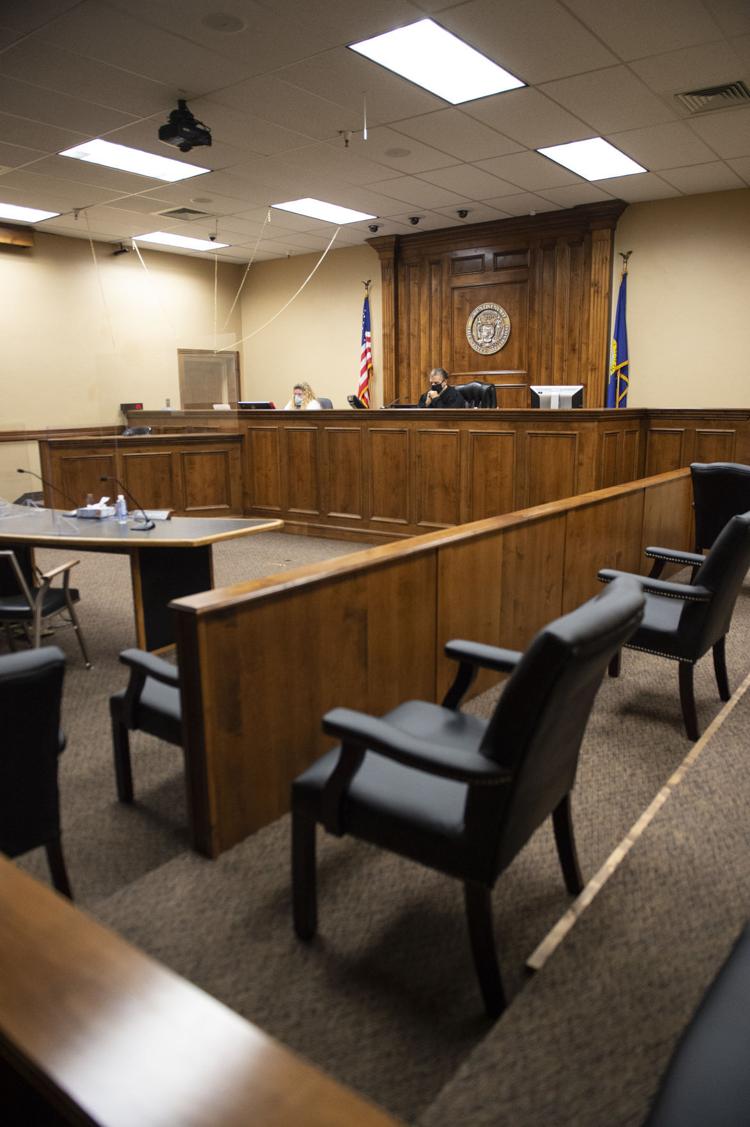 Without the use of the online meetings and mediation, the district would have experienced a serious backlog of criminal cases, Wildman said.
"Since March, I've only been in a courtroom in person in front of a judge twice," Stevenson said.
Most of his days are spent at his office attending online hearings.
But, during the first three months of the pandemic, there were no online hearings and cases began to back up, he said.
During March, April and May, crime in Minidoka County slacked off, but during June and July, the office broke a five-year record for new criminal cases filed, Stevenson said.
Safety modifications for the courts
The Supreme Court orders also require anyone entering court to wear a mask and keep six feet apart. Staff also routinely clean between hearings. Plexiglas has been installed in the courtrooms, and when jury trials are held, jury commissioners will send out virus questionnaires and perform screenings before a jury panel is allowed in the court, Wildman said.
In felony cases, the number of peremptory challenges for each side when seating a jury, where an attorney can eliminate prospective jurors for no reason, has been limited to three to reduce the number of jurors that need to be brought into court. In a death penalty case 10 peremptory challenges are allowed and two are allowed in misdemeanor and civil cases.
During all felony jury trials, the judge, attorneys and jurors must be present in the courtroom and on the judge's approval a witness may testify remotely.
Courtrooms will have to be used as jury rooms during trials because of the size of jury rooms and due to the requirements to keep people socially distanced.
After a jury is impaneled, the proceedings will be open to the public via live stream on YouTube in most cases.
If a court has enough room, the public may be allowed to attend in person and some courts may not use live streaming, Wildman said.
Finding justice without a trial
Mediation of cases has been available as a tool in courtrooms for years but its use has surged during the pandemic, Tubbs said.
Since the beginning of the pandemic, 150 cases, both misdemeanor and felony, have been mediated across the district. One hundred and thirty eight found resolution, which is a 92 percent success rate, she said.
"Previously there were not that many cases mediated," Wildman said.
The Supreme Court also issued an order that allows magistrate judges to order mediation, while it is still voluntary for felony cases, although it is encouraged, he said.
"Generally, all parties are interested in moving forward and they understand that jury trials are not being held right now," Tubbs said.
The district ramped up the mediation program with retired and sitting judges that can perform mediations and "then pushed the list out to the courts so everyone would know about the option," she said.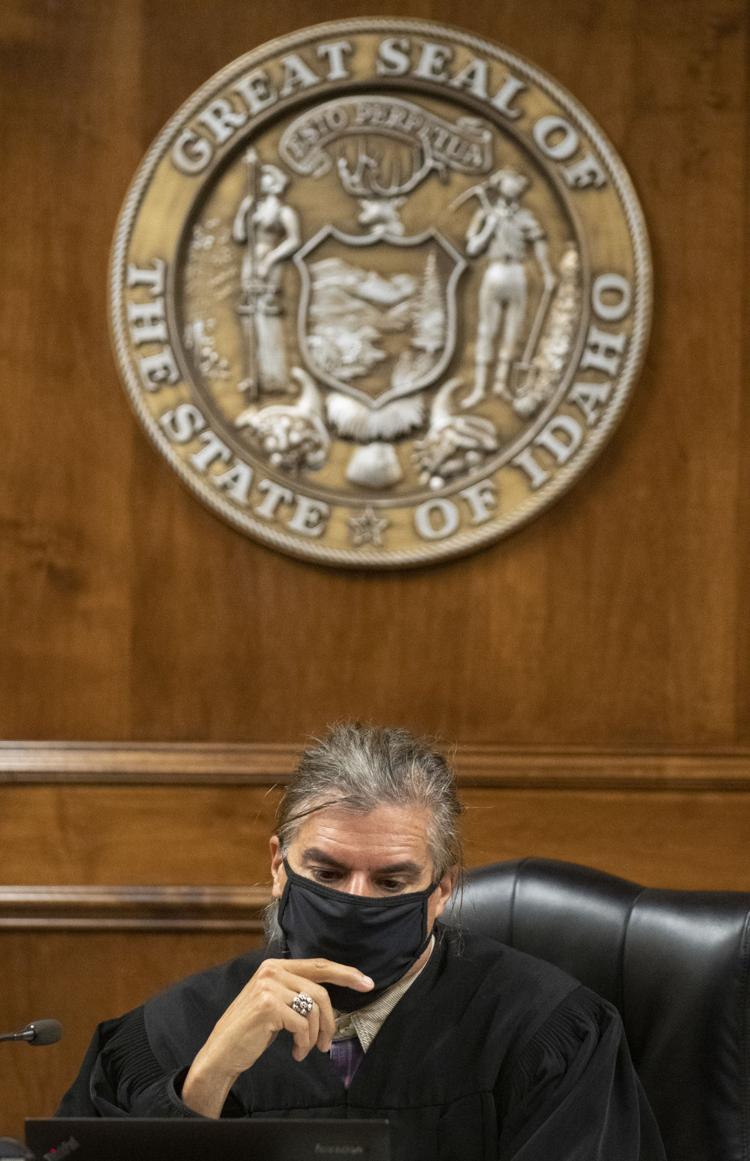 While some cases need to go to a jury, she said, mediation has been an efficient use of resources.
The Cassia County Public Defender's Office did not respond to Times-News questions on how the pandemic has affected the attorneys in their office or their clients.
Wildman said judges are "sensitive" to the fact that some defendants are being kept in jail awaiting trial longer than they may have been pre-pandemic.
"We try to look at alternatives to jail," he said, like releasing a defendant pretrial with supervision when appropriate.
Post-pandemic
Wildman envisions the courtroom tools, like mediation and online hearings that were developed to cope with the pandemic, carrying forward after the pandemic ends.
Tubbs said the changes the courts have been forced to make will likely continue and may alter the way the district constructs new judicial buildings. In the future they may be required to be larger, in case a similar situation happens again.
Other changes will include staggering the starting times and breaks for jury trials held on the same day in a facility to relieve congestion outside of the courtrooms.
Stevenson said while mediation is a good tool, it requires a lot of work from his office.
"Using it has not decreased our work load," he said, and there could be less motivation for attorneys to use it once jury trials resume.
The online meetings have been helpful, he said, and are handy when an attorney needs to schedule a hearing fast.
No one really knows how the safety measures, especially masks, will affect a jury. A big part of communication is non-verbal cues, which are displayed through subtle facial expressions that could be obscured by a mask he said.
Masks may also hinder facial recognition, he said, which is very important in a courtroom. According to the court order, exceptions for a witness wearing a mask may be granted by a judge during testimony so facial expressions and the mouth can be observed.
Overall, Stevenson said, he looks forward to the day when he will be back sitting in a courtroom.
"You can tell something is missing," he said, "And I think most attorneys would agree with that."