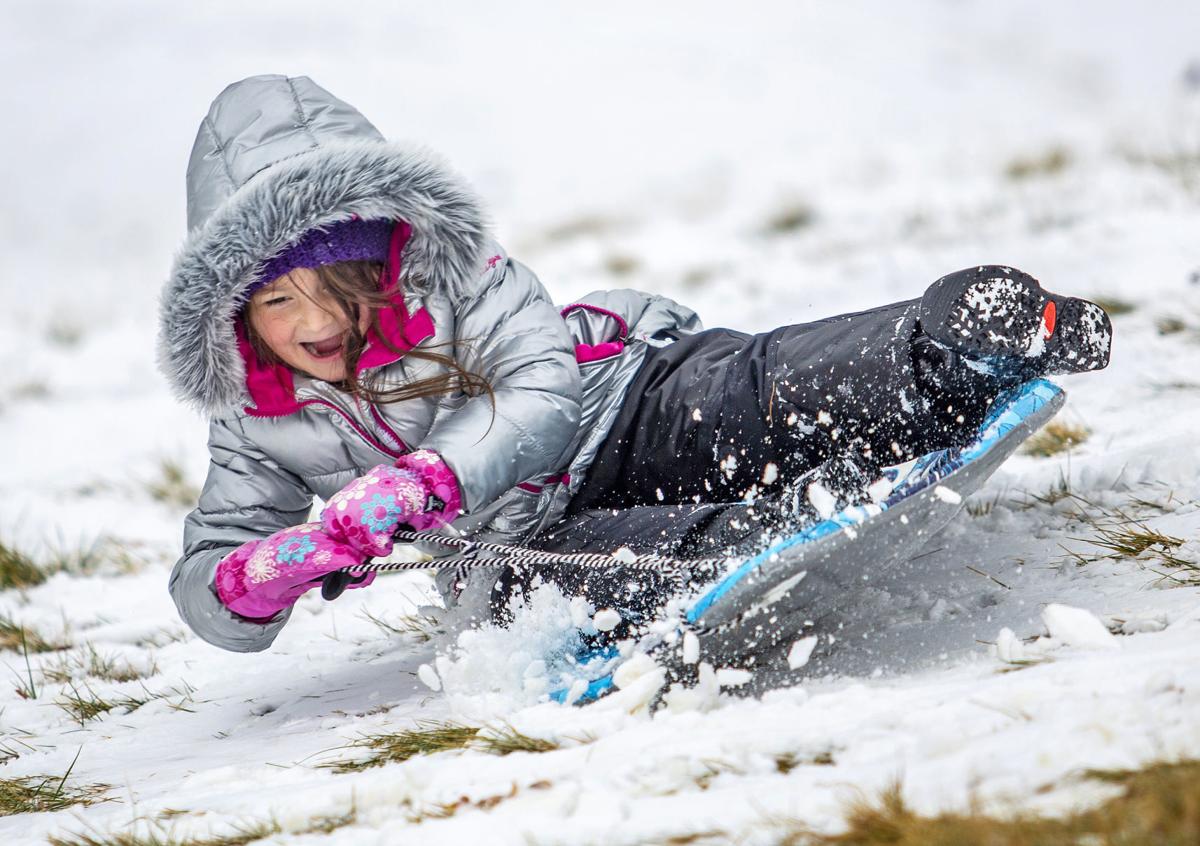 BURLEY — Schoolkids may rejoice when snow or other bad weather cancels classes, but it can also cause headaches for parents and school officials say their priority is keeping kids safe and classes going whenever possible.
Many schools around the Magic Valley closed Jan. 14 due to bad weather and a few of them closed other days recently, including Cassia County and Minidoka County schools, which closed Jan. 17 due to blowing snow.
Cassia County School District Spokeswoman Debbie Critchfield said the procedure on how the district determines whether to cancel school has been in place for years.
If the information on canceled classes is available, officials try to get it to the public by 6 p.m. the prior evening, or by 6 a.m. that day. But, if the district receives information regarding dangerous roads at 6:15 a.m., the district will still get the information out as quickly as possible to parents and students that day, Critchfield said.
"Our primary goal is to have school in session," she said.
Special circumstances, such as bad roads in specific parts of the district or a heater down at one school, may mean the district will only close specific schools, she said.
The district superintendent is in contact with many other superintendents in the region, along with the highway district, transportation department and the school board chairman to make the decision.
"We use all these pieces of information to inform us, which does not include a crystal ball," Critchfield said.
District officials are mindful that parents are trying to get out the door and go to work along with getting children off to school, she said.
Often school staff members, like the cooks, are already at the buildings before school is canceled.
"And we really try to minimize all those impacts," she said.
You have free articles remaining.
Critchfield said the district received some negative comments on social media on Friday after a decision was made to close some schools and keep Burley and Oakley schools open.
"Geographically, our district is the size of Delaware, with thousands of square miles and the conditions can be very different in Almo and Burley," she said.
If parents do not feel safe driving their children to school, it is always their choice not to, and if a parent feels the student will be late due to extreme weather, a quick call to the school secretary will prevent the student from being marked as tardy.
"Take your time and drive in safely; no student will be penalized during a situation like that," she said.
Twin Falls School District remained open all week. Spokeswoman Eva Craner said administrators there are constantly monitoring the weather during the winter months. On inclement weather days, a team of administrators get up early, sometimes at 4 a.m., to drive around the district surveying conditions.
"There are many factors that go into the decision, including if the severe weather is predicted to continue or worsen," Craner said in an email to the Times-News. "These decisions can be difficult to make and we always put the safety of our students and staff at the forefront of the decision and parents always have the option of keeping their students home if they don't believe it is safe for them to get to school."
Craner said it is a misconception that the decision has anything to do with funding.
"If the district decided to use a snow day, it would not lessen the amount of funding the district receives," she said.
Minidoka County School District Superintendent Ken Cox said district officials work with the transportation department and the highway district. The transportation supervisor is usually out driving the roads prior to the buses running routes. Other people who live in different parts of the county also help to provide information.
"We rely heavily on the county road crews because it is their jobs to keep the roads open," Cox said.
On Tuesday at 6:10 a.m., his district received information that five buses were stuck in the snow. When information comes in late like that, he said, the district tries to get the information on the closure out as quickly as possible.
"We always want to error on the side of caution," Cox said.