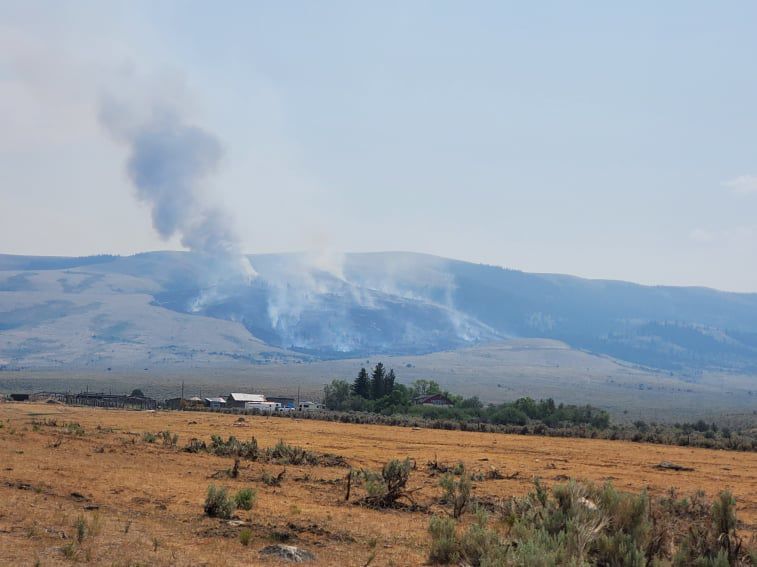 ALBION — Firefighters and support personnel have the Howell Fire, burning near Pomerelle, 90% contained, the Sawtooth National Forest announced on its Facebook page Friday.
A total of 342 acres burned in timber and brush.
The fire was set to be contained July 17, at 6 p.m.
Friday at 6:00 a.m., the fire was turned over to a Type 4 Incident Management Team who will continue to re-hab the fire line and ensure that hot spots are put out and hazards are removed. It is possible that the public will see smoke or dust devils coming from the area, there is no need to report it, Minidoka Ranger District Fire Personnel will continue to monitor the fire area.
When the fire started, the Cassia County Sheriff's Office closed Howell Canyon Road, and nearby campers were evacuated.
Thompson Flat, Twin Lake and Lake Cleveland Campgrounds are all open.
is so far not a threat to the ski resort, forest service spokesperson Julie Thomas said.
Resources last week focused on Connor Ridge, trying to protect structures and logging operations.
The fire started at about 11:51 a.m. July 14 on the Minidoka Ranger District, Albion Division of the Sawtooth National Forest, 15 miles southeast of Burley.