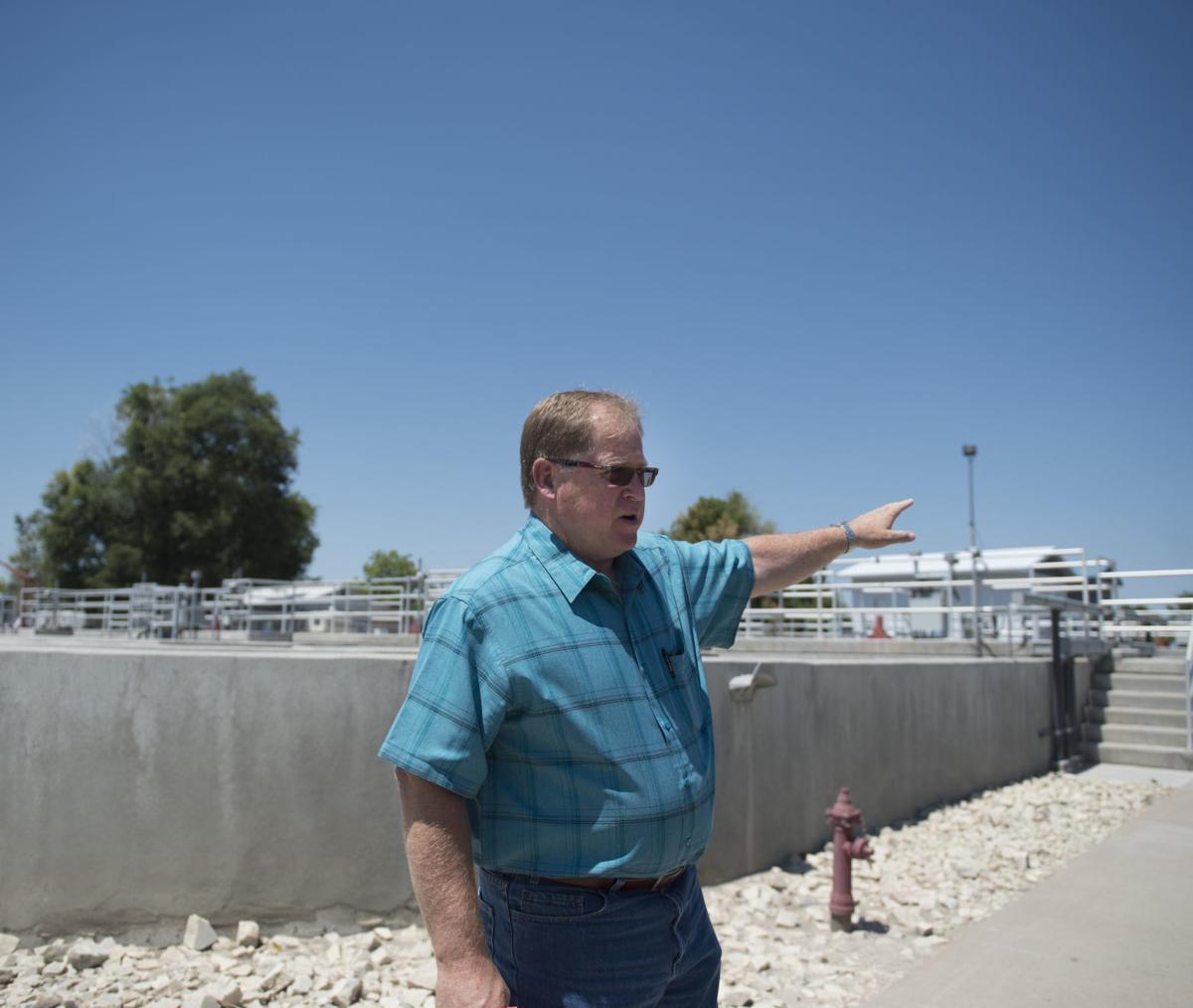 HEYBURN — Residents here may have another problem on their hands during the COVID-19 pandemic if they don't stop flushing wipes and other items into the sewer system.
Brian Vail, Heyburn's water and wastewater supervisor, said city employees have been pulling clothing items and different types of wipes out of the city's sewer pumps.
Someone in the city flushed a shirt down the toilet, which ended up tangled in a pump, he said.
"The toilet is not a garbage disposal," Vail said.
It costs the city thousands of dollars to replace a pump, he said.
"And it doesn't matter what kind of wipes they are, even the flushable wipes don't break down and end up in the pumps," said Vail.
The only things that should be flushed down the toilet are toilet paper and human waste, he said.
"I understand that people like to use the wipes because they make them feel clean, but if people want to use them, they shouldn't flush them. They should just throw them in the trash," Vail said.
Vail said the problem of people flushing non-flushable items, which end up in the sewage system, has escalated since the pandemic broke out, and appears to be linked to people not having a reliable supply of toilet paper.
Vail said not only are the pumps taking a beating, but these types of items can also clog the pipes and cause sewage to back up in people's homes.
"You can have just one person doing it and it will not only affect them, but it can affect their neighbors as well," he said. "The whole community can suffer from it."
When pipes are clogged, city crews have to use a pressure washer to break it loose, he said.
Heyburn is in the middle of a $9.6 million wastewater upgrade, which began construction at the end of 2019. The city secured grants, which will save taxpayers $3.1 million to fix the system that was not in compliance with regulations.
The city's collection system has 25 miles of pipes and 18 lift stations, not including private lift stations and Burley's industrial lift station.
The upgrades includes an ultraviolet disinfectant system, screw press dewatering system and another clarifier, along with work at the lift stations and building another lift and other structures.
Burley administrator Mark Mitton said his city has advanced equipment to screen out those types of materials and lift stations that can normally push debris through, but it could become a problem.
Concerned about COVID-19?
Sign up now to get the most recent coronavirus headlines and other important local and national news sent to your email inbox daily.