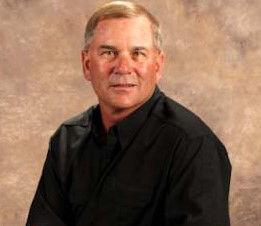 HEYBURN — Opponents of Heyburn Mayor Mark Rosa have collected enough signatures to get a recall on the November ballot.
Minidoka County Clerk Tonya Page said the recall petition had more than the required 230 signatures of registered voters.
Rosa has five business days from the date he received the notification by certified mail to resign or the recall will be placed on the Nov. 3 ballot. The notification was dated Aug. 6.
"I absolutely will not resign," Mark Rosa told the Times-News Tuesday. "All of these allegations are simply not true."
For the recall to be in effect, it must get a simple majority of 50% of the votes plus one and be more than the 199 votes Rosa received when he was elected in 2019.
If Rosa is recalled, he will have to vacate his office within 10 days of the canvassing, which is scheduled for Nov. 9, Page said.
If the mayor is recalled, the position would be filled by appointment, meaning the City Council would fill the vacancy from within or from outside the council.
The petition claimed Rosa created a bully culture at the city offices and a hostile work environment for city employees, City Council members and the city attorney. It said he refused to listen to citizens and overstepped his financial authority trying to add funds to the budget to pay for personal attorney fees for him to sue the city and that he's tried to impede the city's sewer project.
Rosa denies all the claims and said in a previous interview with the Times-News that the petition was led by a political faction that did not win the last election.
Rosa took office in January.
"I'm really disappointed that some people are spreading these lies," Rosa said. "I'm very concerned about that."
"They're not talking facts about me, they're twisting things," he said.
The recall election is just diverting attention from city issues, he said.
Rosa said he is prepared to go out and campaign harder than ever and that he plans to continue to be "a hands-on mayor."
"I'm not a mayor that sits in the office," he said.
Rosa asked the City Council to restore his executive powers, which were delegated to the city administrator by the former mayor. The sitting City Council tabled his request.
Rosa said he has a sticker in his office at City Hall that reads "Be a mindful servant of the people" and he looks at it often and he thinks he has skills as a businessman that can benefit the city.
"What I want to do is give back to my city," he said.
Be the first to know
Get local news delivered to your inbox!