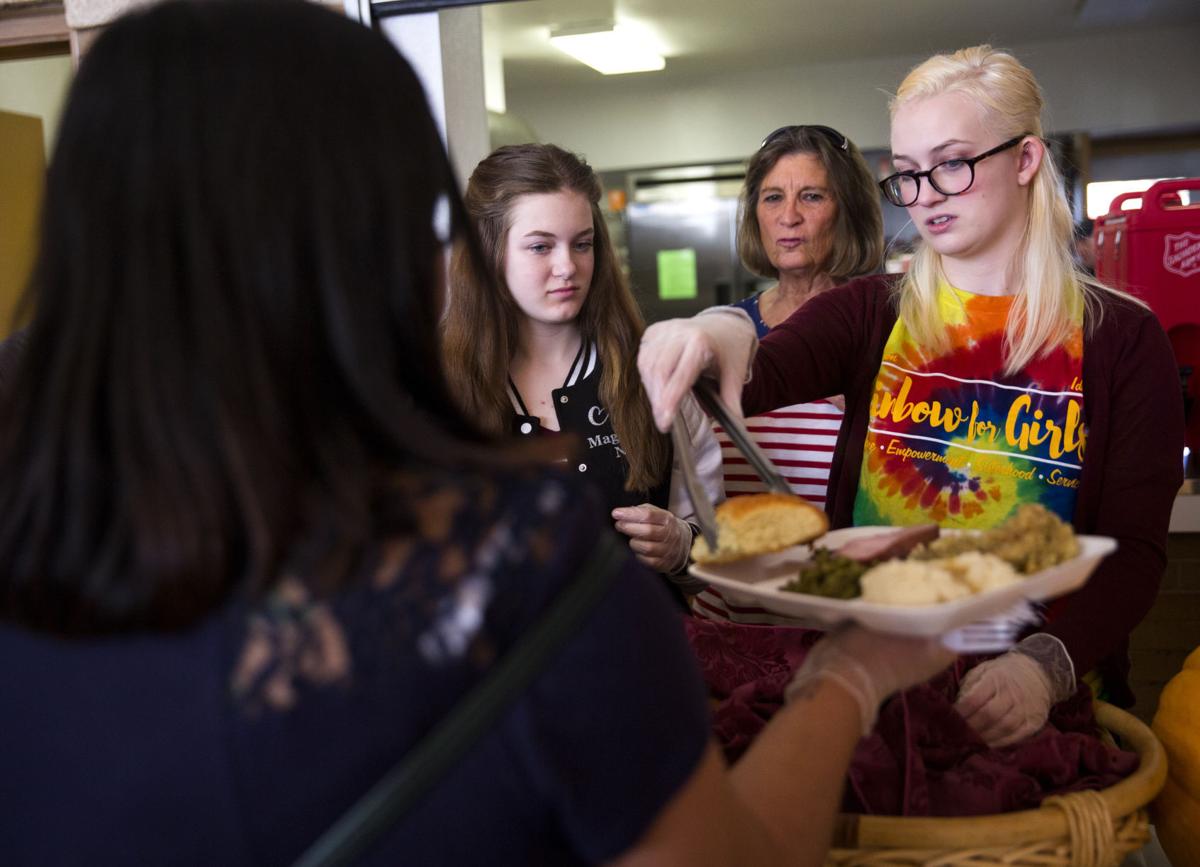 TWIN FALLS — Just like every other American tradition, even the free Thanksgiving meals offered by many Magic Valley charitable groups will be different this year.
Many of these organizations usually provide a free sit-down Thanksgiving meal served with a heaping helping of fellowship for people without the means to provide it or family to share it. But those plans have shifted during the COVID-19 pandemic to drive-thru or pick-up versions of the meal — or been canceled altogether.
The Twin Falls Salvation Army, 348 Fourth Ave. N., which traditionally serves a sit-down turkey dinner with all the trimmings, will be giving out food boxes that include a turkey to senior citizens that do not receive food help anywhere else, Patty Cameron said.
In addition to the pandemic, a crack in the foundation under the kitchen prevents them from holding a dinner this year, Cameron said.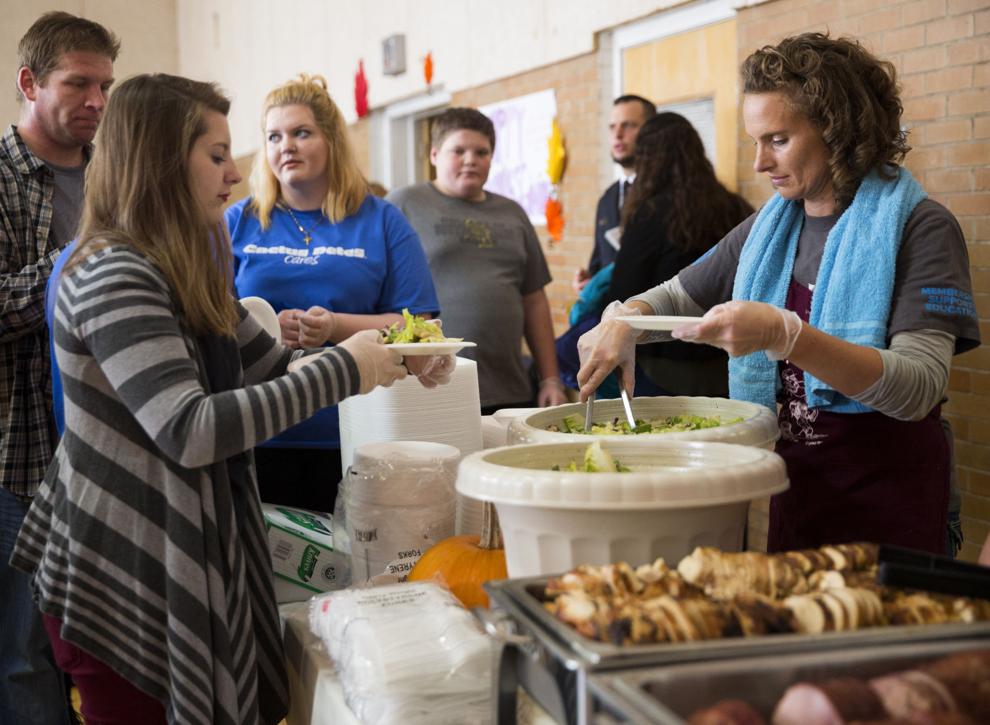 "People who wanted to donate turkeys this year are finding out they can't purchase as many as they have during previous years," which will limit the number of birds the organization will be able to give out, Cameron said.
People can donate turkeys to the charity from 10:30 a.m. to 1 p.m. Monday through Thursday or if they are senior citizens they can stop and pick up a food box during those hours.
"We will be giving out the turkeys in food boxes until they're gone," Cameron said. "We can only do what we can do. Everything the community gives, we give back."
Other than for the senior citizens, the food boxes are given out only on an emergency basis, she said.
The Twin Falls First United Methodist Church's Everybody Eats program has teamed up with local restaurants Twin Falls Sandwich Company, Koto Brewing Co., Yellow Brick Café and the Depot Grill to provide hot meal vouchers inside a sack meal kit from 12:30 to 1:30 p.m. Sunday, church administrator Etha Carruthers said.
The meal to cook at home will consist of shelf-stable food, not turkey, she said.
Participants will park their vehicles at the church, 360 Shoshone St. E., where volunteers stationed outside the church will hand out the packages.
Dave Humphrey, moderator for the Community Church of the Brethren in Twin Falls, said the church has canceled its Thanksgiving meal this year due to the coronavirus.
"We have been discussing it for the past two weeks and we hoped we would be able to do it," Humphrey said.
Three members of the church recently tested positive for the virus, he said.
"We just don't feel safe doing it. We prayed about it and it's just not going to work out this year," he said.
The Twin Falls Senior Center will not hold a sit-down dinner this year but it will serve a holiday meal to its Meals on Wheels clients.
The Golden Heritage Senior Center, 2421 Overland Ave., in Burley, shifted its sit down meal to a drive-thru version, which will be held from 4 – 6 p.m. Wednesday, Site Manager Bob Alverson said.
The meal is available for a freewill donation, and the proceeds benefit the center's Meals on Wheels program.
"It's open to everybody and we still have a lot of space left," Alverson said. The center has the capacity to serve up to 300 meals and so far 62 people have signed up.
"We'd like people to call and reserve their meal by the 20th, but if they call the week of the event, we won't turn them away if there's meals available," he said.
People can call the center at 208-878-8646 between 7:30 a.m. and 1 p.m. Monday through Friday to sign up for the holiday meal.
The meal will be turkey, stuffing, mashed potatoes and gravy, cranberry sauce, green beans and pie.
The center still needs donations of green beans and stuffing but has a good supply of everything else, including volunteers, Alverson said.
This is the first year the senior center has held the event on its own after Jack and Mary Zarybnisky, who previously helped the center coordinate the event, retired.
The Rupert Elks Lodge 2106, 85 S. 200 W., Rupert, will hold a free drive-thru and delivery traditional Thanksgiving meal from 10:30 a.m. – 3 p.m. Thursday.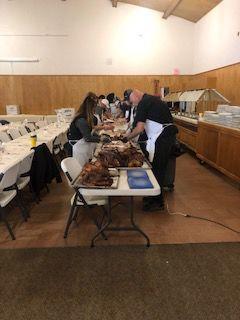 Lodge Exalted Ruler Scott Torrix said the meal was started years ago by Ron and Deb Anderson, who owned Alaska's Best. As the event grew it was moved to the Elks Lodge and the lodge has organized the event on its own for the past three years.
Donations will be accepted and participants are encouraged to call the lodge at 208-436-6852 to get their name on the list Friday.
"We are asking for people to call beforehand but we will take care of people driving through on Thanksgiving," Torrix said. "There are a lot of people who don't listen to the radio or read the newspapers and if they are hungry, we want to feed them."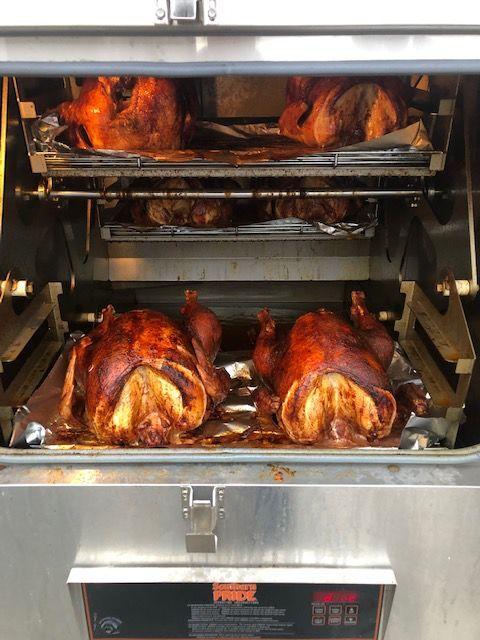 People can also purchase a fully cooked turkey for $25. All donations support local charities.
The Tractors Grille in Buhl will also be hosting a free Thanksgiving day meal beginning at 1 p.m.
There is limited seating and social distancing, but people can call 208-543-5946 to RSVP. Walk-ins will be accommodated but may require waits.
The meal is being supported by community donations, which can be made through 7 p.m. Wednesday.