DECLO — The horrifying details come back to Kennedy Littledike in bits and pieces. A dream she's hanging in the air surrounded by darkness, a memory of pleading for help.
On May 22, Kennedy crashed her car with two friends in it. All three were thrown from the car, and Kennedy was left suspended on an overhead wire for an hour. Then, one of her legs had to be amputated for her to survive.
The weeks since the crash haven't been easy for Kennedy, who will turn 17 on Thursday, but she's optimistic about her future and has found an unshakable higher perspective.
She deals with intense pain from a brachial plexus injury at her shoulder and mystifying phantom leg pain from a limb that was amputated in stages to her high thigh.
Both injuries are on her left side.
The brachial plexus is a network of nerves that sends signals from her spinal cord to her shoulder, arm and hand.
Some nerves at the front of her shoulder were severed, and three of five nerves that go to her arm were pulled from her spinal column, requiring a nerve transfer.
Doctors hope with the transfer that Kennedy will be able to regrow 6 inches of nerve and eventually have 50% of the mobility in her arm and hand.
"I'm going for 100 percent," Kennedy said.
She also severed her femoral artery and broke her collar and upper arm bones. Doctors took a vein from her right leg to rebuild her arm artery.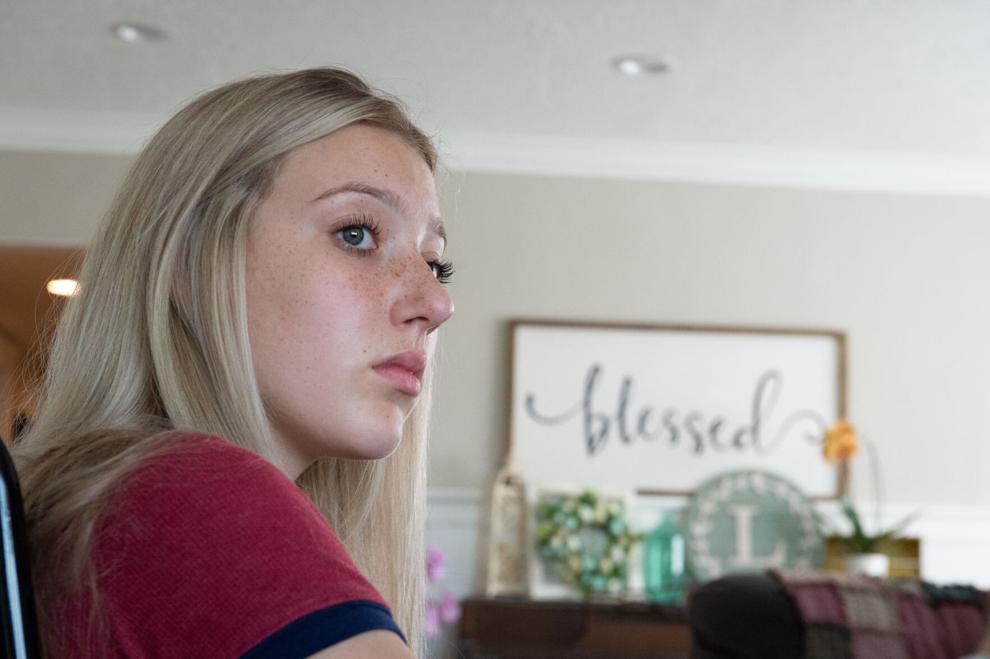 May 22
The day began like any other spring day for the Declo High School soccer captain. She worked a shift at the Albion Café and hung out with friends Nakia Molina and Jacob Rasmussen eating pizza, watching a sunset at the base of the Declo D, and driving to Walmart for supplies to make crepes.
About a mile from her home, Kennedy, who was driving with her two passengers, lost control of the car and hit a telephone pole.
Molina and Rasmussen were both seriously injured in the crash, and accounts to help pay their medical costs are set up to help their families.
Kennedy was flown to Portneuf Medical Center in Pocatello, where she was stabilized and then transferred to the University of Utah Hospital. Later she was moved to Primary Children's Hospital, which is also in Salt Lake City.
Kennedy still does not recall what occurred immediately preceding the crash — but memories of its aftermath keep trickling back to her in dreams.
Through it all, Kennedy said, her father, Jared Littledike, who is battling cancer, rarely left her side.
Jared said at first people in the community were protecting him and Kennedy's mother, Talia, from the details of the crash.
Feeling that he needed to know all the facts of the crash to help Kennedy deal with its aftermath, he traveled back to Burley for police reports and to speak with the man who lived near the crash scene and had arrived first.
He learned that Kennedy's car hit the pole and started flipping, throwing all three teens out. His daughter landed on a wire suspended 30 feet in the air, where she hung until rescue workers could bring a ladder truck and tie a tourniquet around her leg to keep her from bleeding to death as they pulled the wire back through her leg.
"That's when she really started screaming," Jared Littledike said.
Kennedy was conscious and talking to people the entire time.
The man who was first on the scene told Jared that Kennedy had said to him, "Sir, could you please help me," as he looked up at her.
The man and his daughter fell to their knees below her and prayed, Jared said. And a tarp was stretched out below her in case she fell.
"He said he'd never felt so helpless," Jared said.
When Kennedy first woke at the hospital, she told her father that she had a dream where she was high in the air with blackness all around her. Just a few weeks ago she had another dream where she was hanging from a wire and could see everyone beneath her and she kept asking everyone if they were going to help her.
"It seems like the memories are coming back a little at a time so she can process them," Jared said.
At the hospital the pain was so bad at times, Kennedy said, that she wanted to die.
"God didn't give me a choice to go," she said.
She's supposed to be here, Jared said.
Kennedy's doctors told them numerous miracles happened — and those miracles kept her alive.
"The doctors said the types of injuries she received are rare and most often seen on a battlefield," Talia Littledike said.
As tissue in her leg continued to die, the doctors performed four amputations, trying to save as much as possible. The last one was done at the femur break where the tourniquet was placed.
"Once they took that last piece off she started to recover faster," Talia said.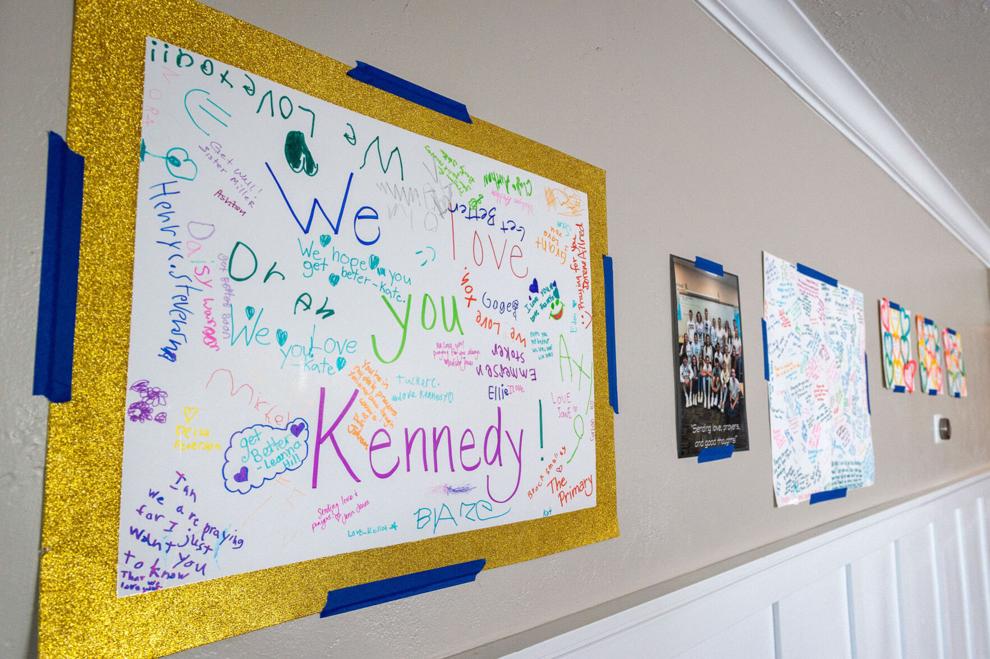 A long road to recovery
It took a while before Kennedy found the courage to look at her amputation.
"The first time I looked at it, I started crying," Kennedy said. "But, then I thought, you have to do this and you have to go on."
Kennedy, who names everything, now calls that leg "Gobi" and she uses a chant of encouragement — "Go Gobi, Go Gobi" — when she tries to move it.
Kennedy wanted to be home from the hospital by her July 29 birthday, and she was released on July 12.
But the family will be making numerous trips back and forth to the Utah hospital in the next few months as her recovery continues.
Kennedy has a wound vacuum at the end of her amputated leg, which is painful, but now most of her pain stems from brachial plexus injury.
She is determined to regain as much mobility as possible and isn't afraid to push herself. When her physical therapist first told her to stand, she also did 10 squats.
Kennedy said she receives encouragement from the followers on her Instagram account, _kickitkenny_9, and she hopes in return to give them the courage to weather adversity in their lives.
Coping with a phantom leg
After the amputation, Kennedy could still feel and see her missing "banged-up" leg, which had toes that looked like grapes at the end of it.
One therapy that relieved some of the pain, she said, involved placing a mirror between her legs and looking at her intact right leg and its mirror image so her brain processes that she has two healthy legs. Other therapies have included acupuncture and putting magnets on the points that hurt.
The pain, however, always returns.
At this point, she said, the shoulder injury is probably the worst.
"You don't realize how much you do with your arms," Kennedy said.
If she falls while learning to balance on one leg, she can't even catch herself.
Depending on how the repairs heal she may need further surgeries to refine her arm and hand function.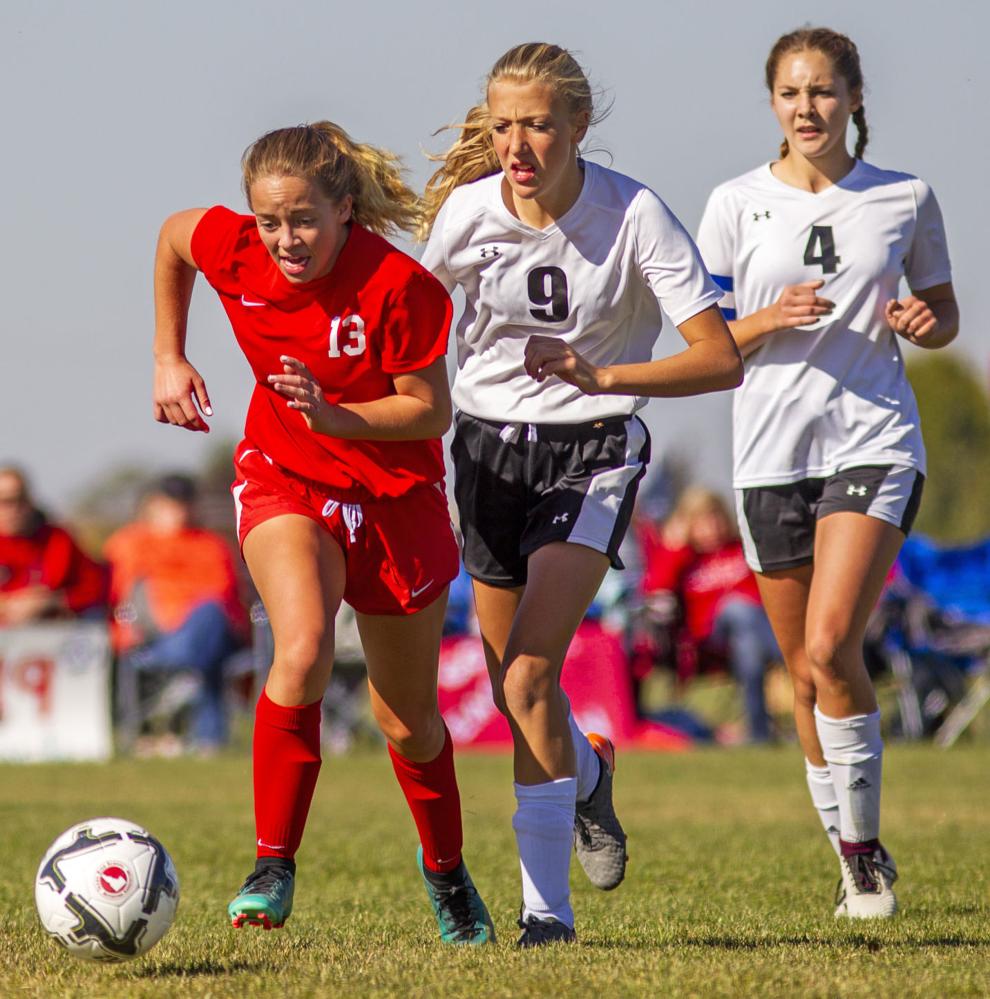 Guilt and a new perspective
Kennedy also deals with feelings of guilt over the accident.
"I'm glad I'm the one who lost a leg and not someone else because it was my fault," she said. "I see how hard it is, and I wouldn't want to put that on anyone."
Her perspective on life has also shifted.
Prior to the accident, she said, she felt confused about the direction her life going.
"I wasn't the happiest kid and I had a bit of depression," she said. At times, she said, she just didn't care and was making bad decisions, like deciding she didn't want to go to college.
"When the accident happened, I saw that I had a purpose and how much people care. I know now where I'm going," she said.
She also tells her friends to wear their seat belts.
Several groups in the community have held fundraisers to benefit the family and helped the family remodel the bathroom and put in a cement ramp to make their home accessible for Kennedy's wheelchair.
Along the way, Talia said, they have met amazing people.
As Kennedy's mother, Talia, also dealt with the fear, grief and overwhelming exhaustion that comes with an injured child.
Overall she is doing better now.
"It's hard to watch your kid go through pain like that, and you can't do anything to make it better," Talia said. "It was pretty dark for a while. But Kennedy pulled us out of it. She gives us hope now."
Prior to the accident, Talia struggled with her stubborn teen.
She now realizes the stubbornness helped Kennedy survive.
"It was humbling as a parent," she said. "I realize now that I should have never questioned how God made her."
PHOTOS: High school soccer players looks towards the future after car accident
High school soccer players looks towards the future after car accident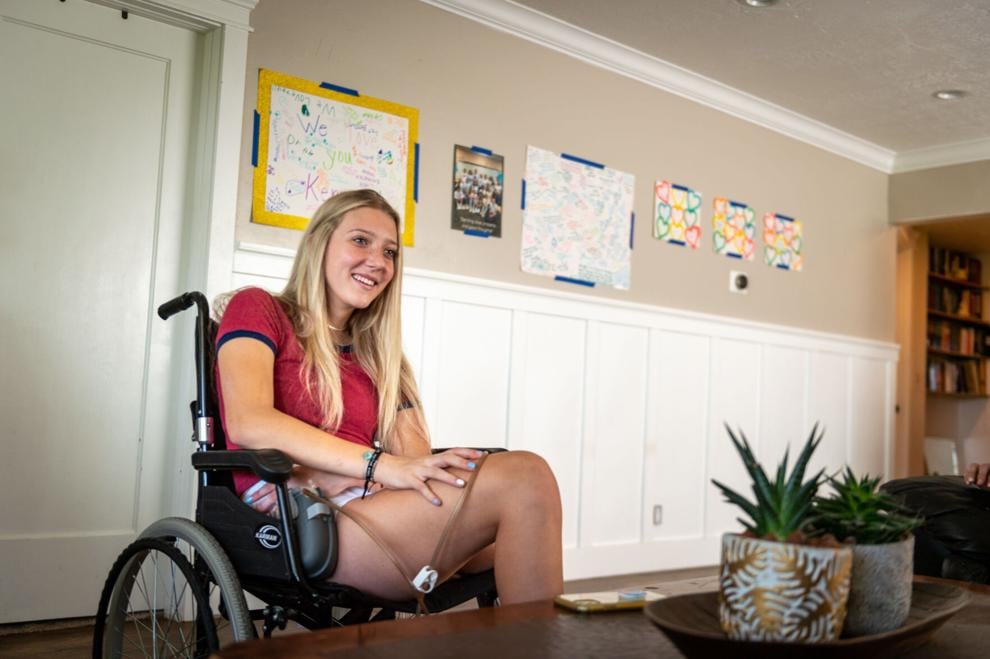 High school soccer players looks towards the future after car accident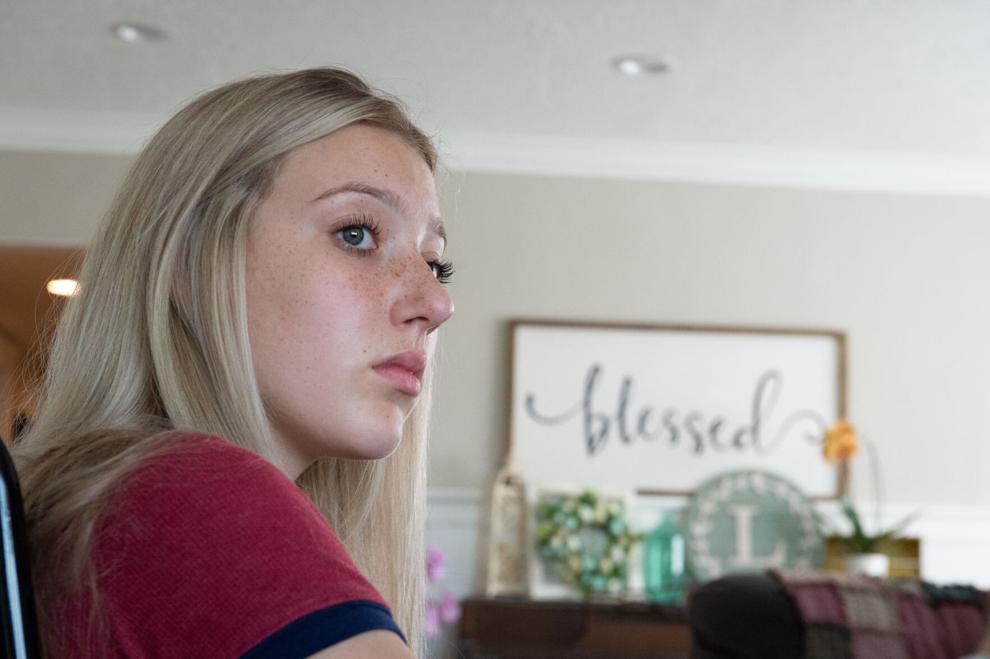 High school soccer players looks towards the future after car accident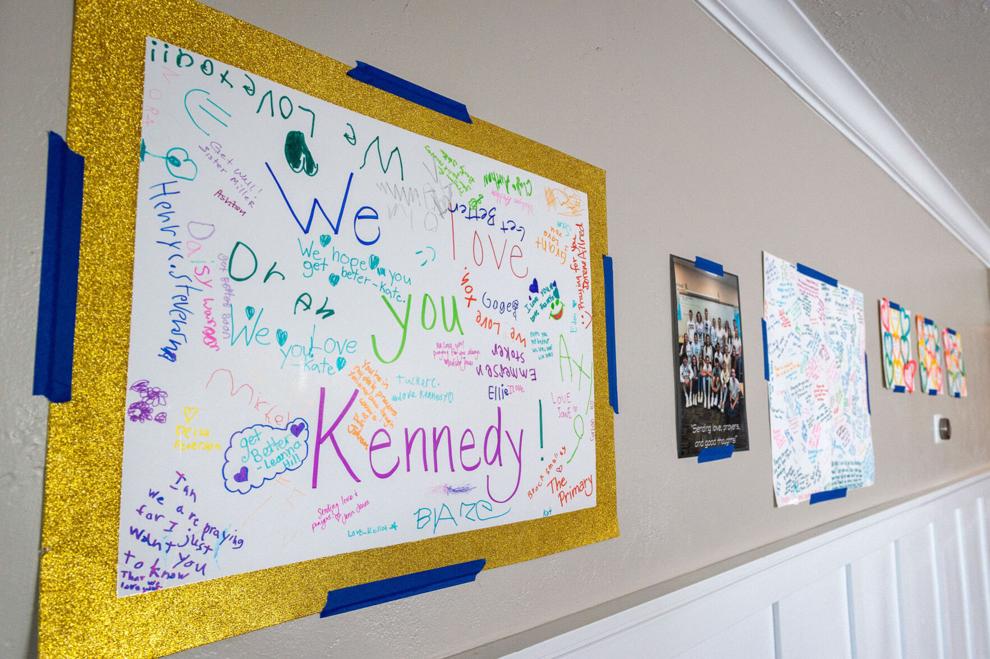 High school soccer players looks towards the future after car accident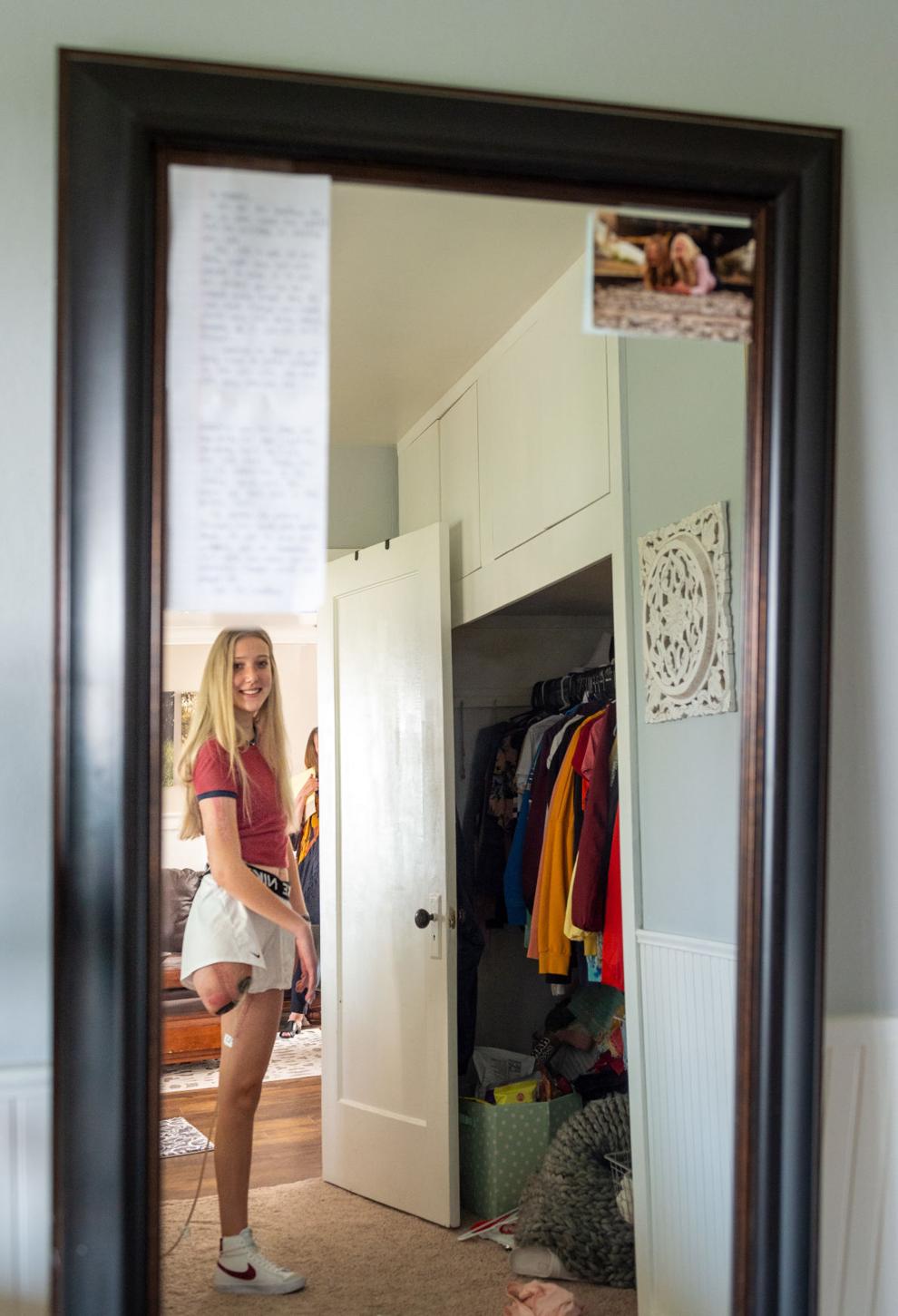 High school soccer players looks towards the future after car accident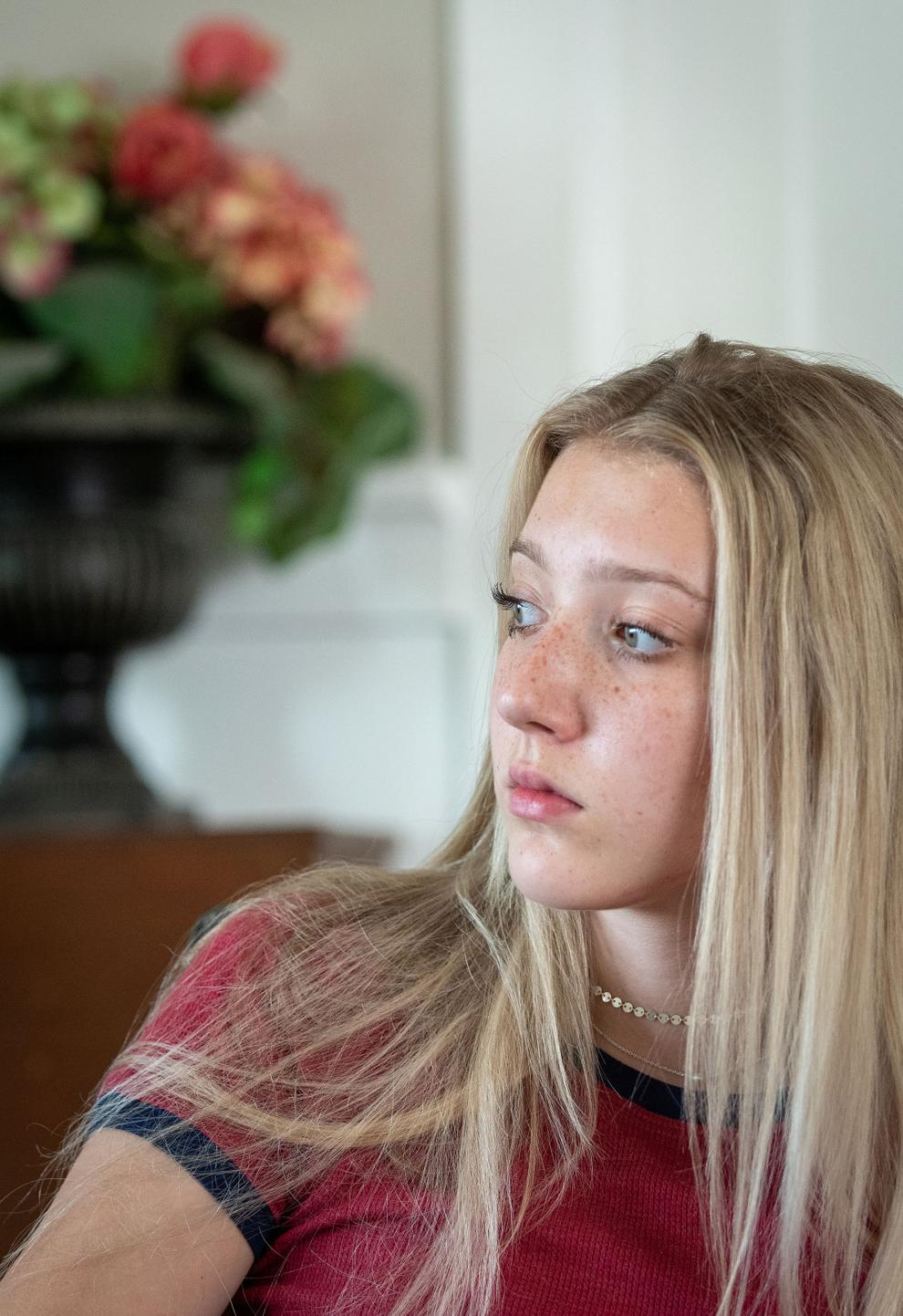 High school soccer players looks towards the future after car accident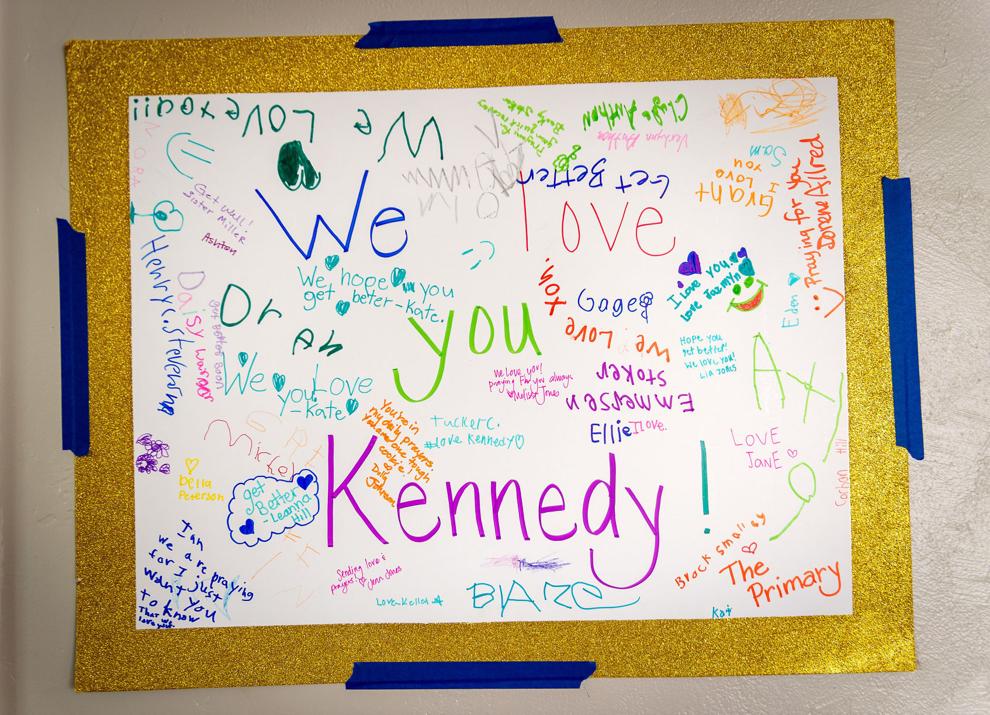 High school soccer players looks towards the future after car accident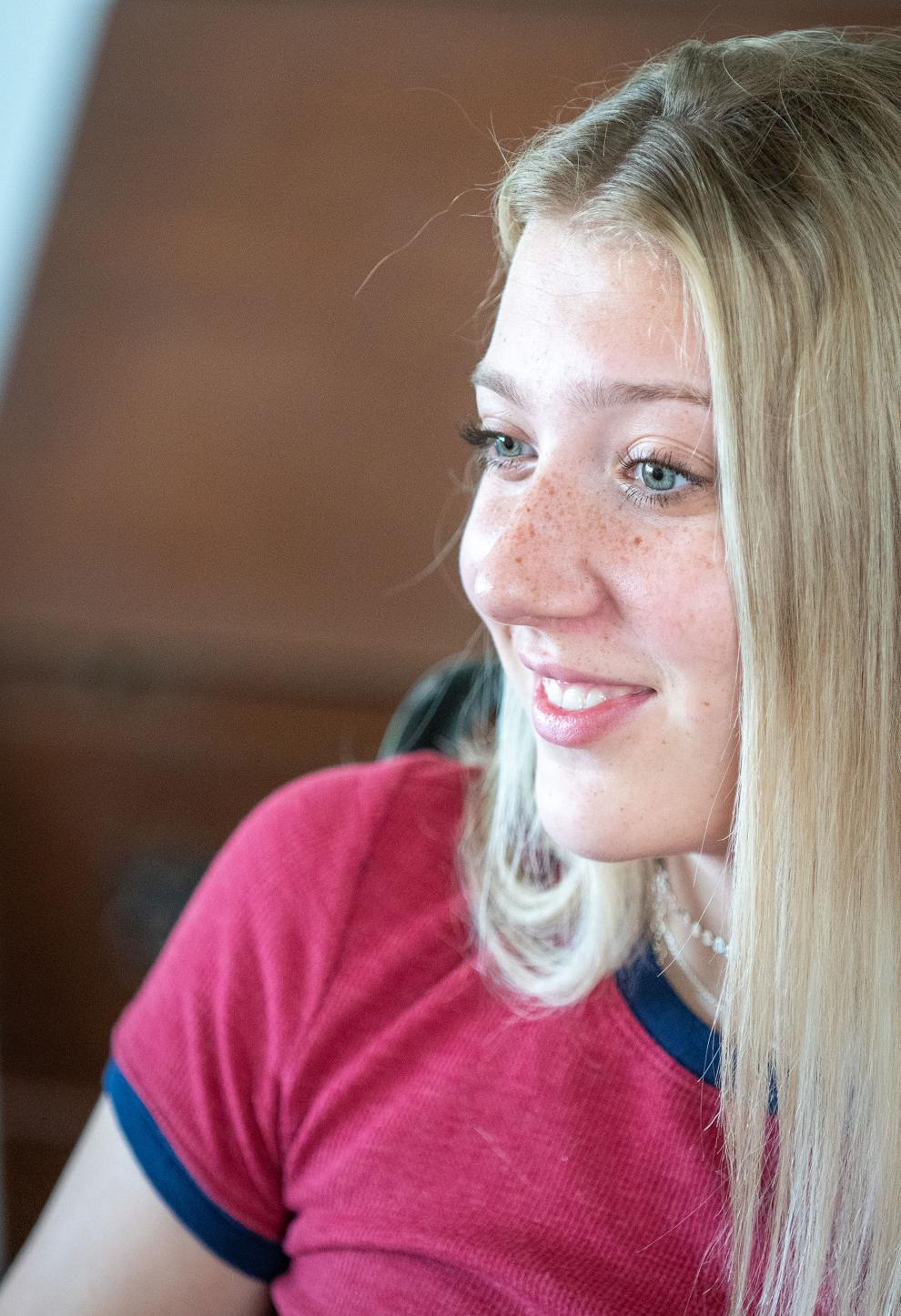 High school soccer players looks towards the future after car accident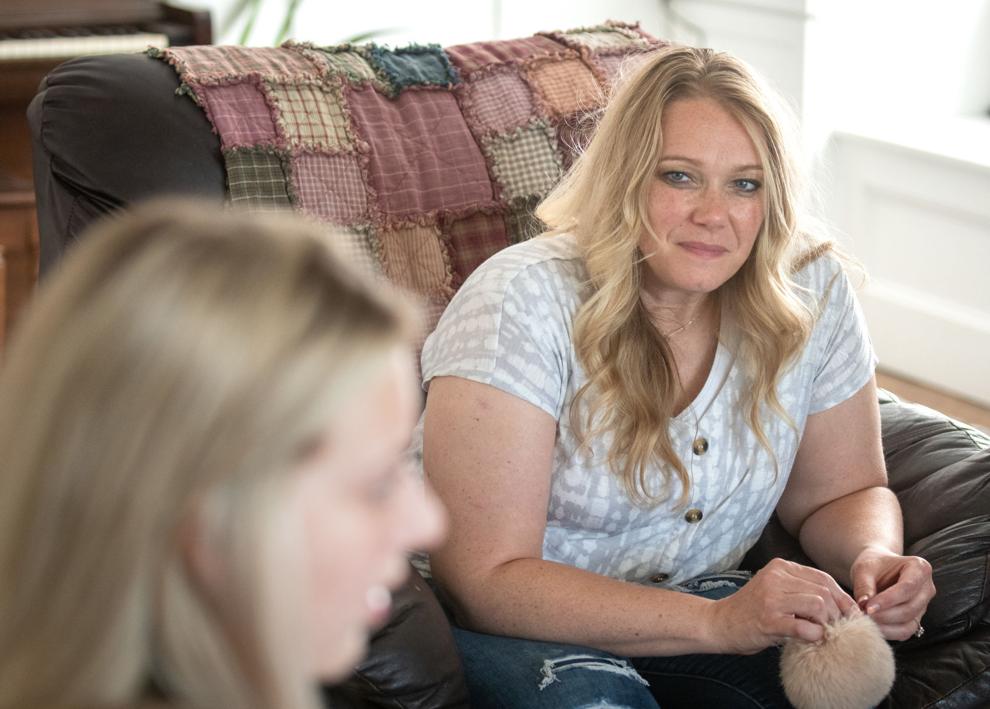 High school soccer players looks towards the future after car accident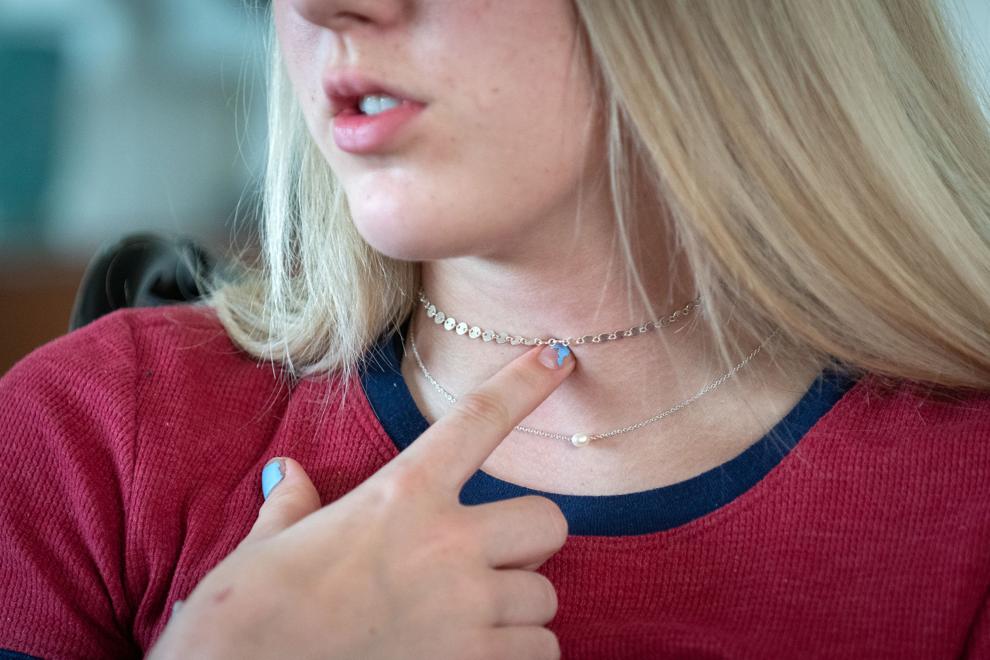 High school soccer players looks towards the future after car accident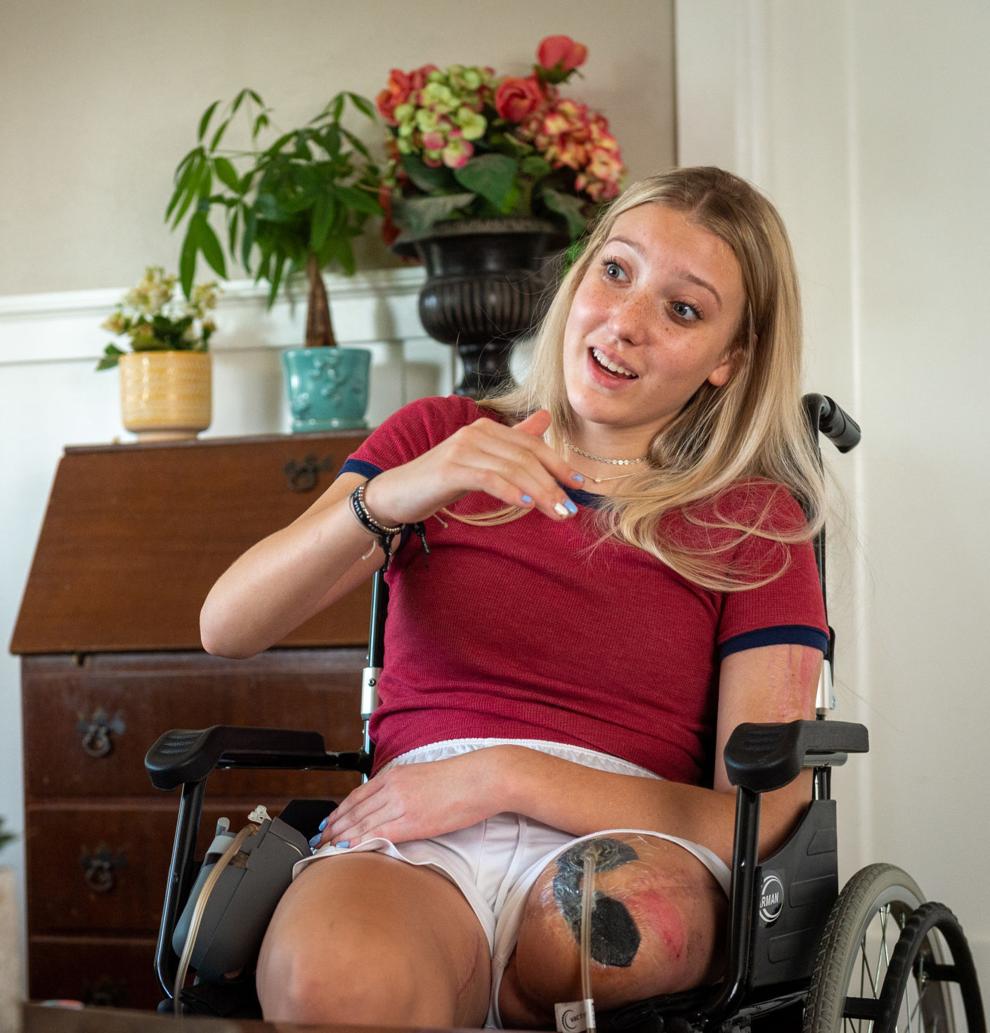 High school soccer players looks towards the future after car accident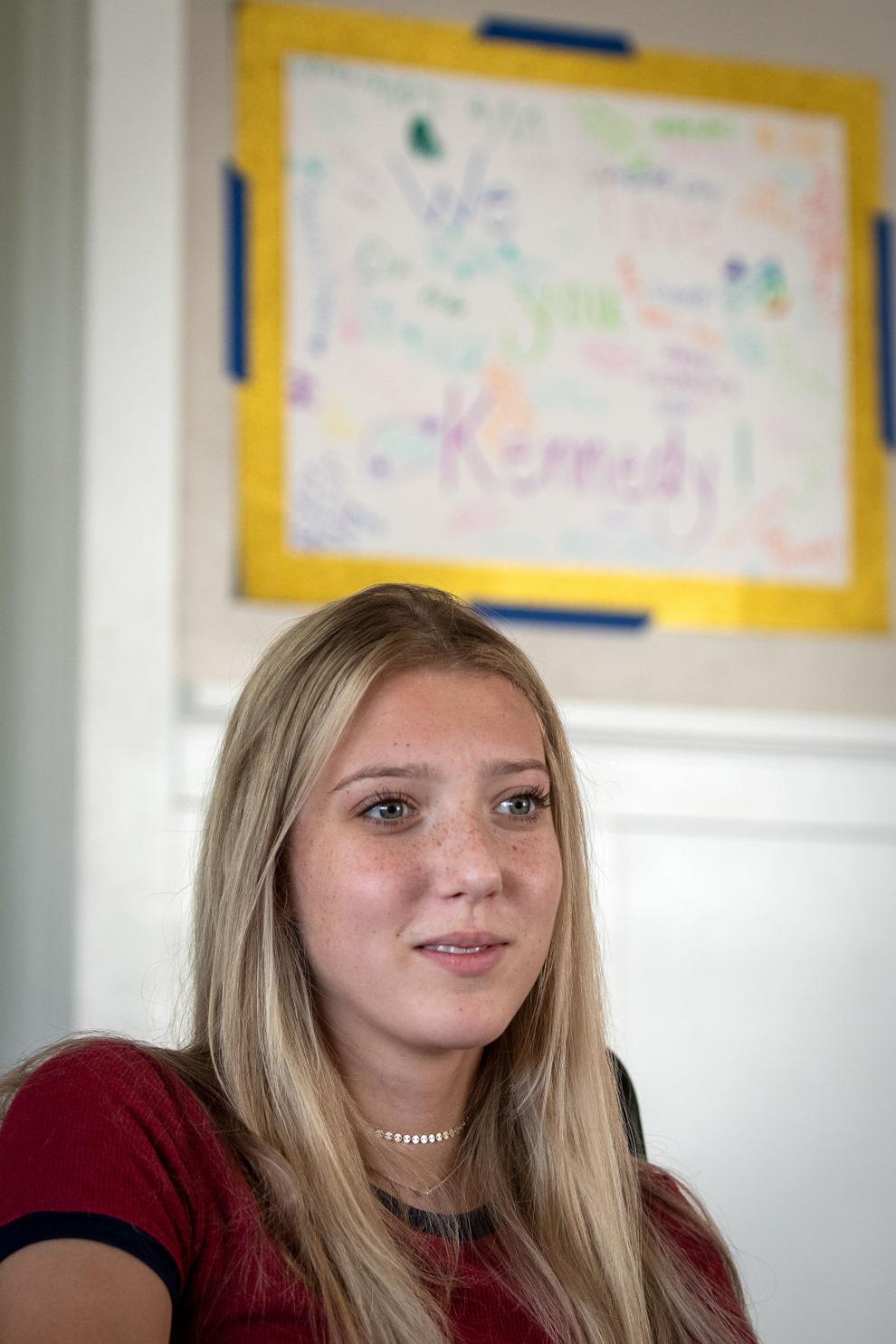 High school soccer players looks towards the future after car accident