RUPERT — Family and coworkers remember Norman "Nick" Hallett as an energetic man who was a great mentor, teacher and leader who also had a love for the outdoors.
Hallett was the Minidoka County School District superintendent from July 1996 to June 2004. He died at his Rupert home on March 2. He was 78.
"He was a wonderful husband and father," Hallett's wife, Marcia Hallett, said. "He was very into the kids and always very supportive of me and my career."
A former school teacher and principal, Marcia Hallett shared her husband's passion for education.
The couple met while playing in the Boise High School Band. They married in 1959 and celebrated their 60th wedding anniversary in February. Together they had two children, Lauri and Jae.
Hallett served as chair on the University of Idaho's Department of Educational Administration and Higher Education, and a member of other organizations. He was a recognized leader in his field.
Michelle Deluna worked under Hallett at the district for seven years as the business manager and in accounts payable, and for another three years after he retired as superintendent when he became the director of the ARTEC Charter School.
During his tenure he took the district from a negative fund balance to a surplus, Deluna said.
Hallett was conservative and had sound budgeting and planning processes that were an asset to the district, she said. He passed those on to staff and they are still in use today.
"Any business writing I learned came from the red pen that he used in correcting my work. I will miss his visits, his advice and his calls when he needed help or information," Deluna said.
He offered good advice on investing, paying cash for purchases and not financing everything, along with only buying what you need and needing less, she said.
After he formally retired from the school district, he went back and became the director of ARTEC Charter School, which he helped spearhead.
The charter district is made up of 10 southeast school districts that provide additional funding to create new and support existing high-end vocational programs.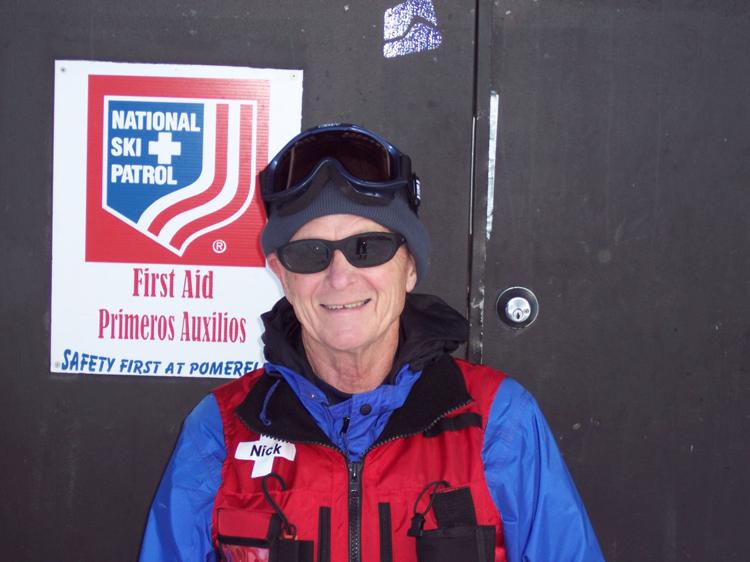 He was one of the key players who developed legislation that brought additional funding to the vocational programs across the state and he was involved in the Idaho Digital Learning Academy during its inception.
"He was a visionary and he believed in all students having opportunities, even when they came from the smaller communities," Deluna said.
While working at the school district, Hallett spent much of his time traveling to Boise to meet with legislators to advocate for educational bills and he served on the Idaho Investment Board.
"He was highly respected by his colleagues and by state leaders," Suzette Miller, secondary student achievement director for the district, said.
Hallett was also an excellent grant writer, securing several grants for the school district, Deluna said.
"He had a knack at passing bonds, creating transparent and informational data for patrons and finding ways to bring needed facility development without taxpayer impact and refinancing money to do so. He was a prudent, conservative man that combined getting the needs of the district with doing so in a financially sound way," she said.
Miller said Hallett was an adjunct professor for the University of Idaho and he started a master's program for the district's teachers.
"That program is what got me into administration," Miller said. "It was a great opportunity. They brought most of the classes here on the weekends. I really credit him with growing future leaders for the district."
When Miller was offered a job as a principal at St. Nicholas Catholic School, which is outside the district, he would often pop in while she was at work to see how she was doing.
"He always made me feel supported and that he believed in me," Miller said.
After he retired, Deluna said, Hallett would still stop in from time to time to catch up on what was going on in the district and tell her about his travels to Cozumel, Mexico, scuba diving and rafting at Hells Canyon.
In the summers he held the district office picnic at his home on the river and he invited the staff's families to come to enjoy boating and disc golf, she said.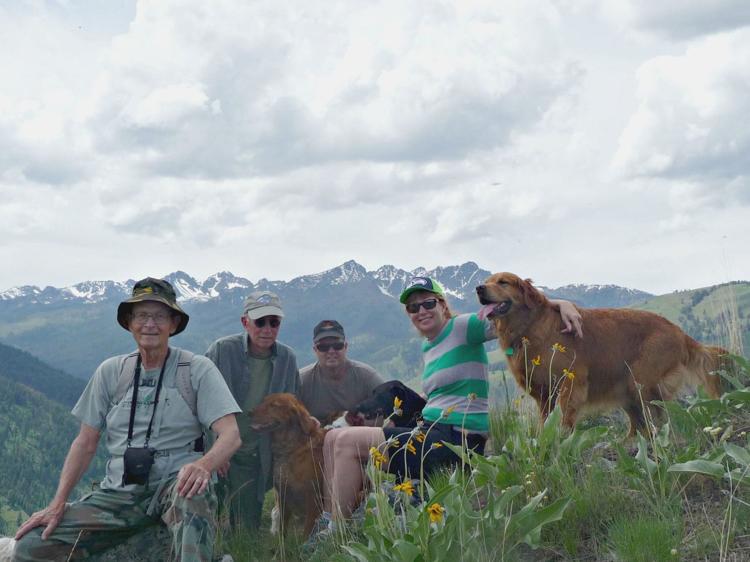 Hallett was an avid outdoorsman enjoying water and snow skiing, running, biking, boating, mountain climbing, fishing and hunting and he was on ski patrol for many years.
An avid skier, he learned to snowboard with his grandson while he was in his 60s.
"He always had pictures and stories to share about his hunting dog and the chuckers they would scare up," Deluna said. "Nothing could keep the man down, even after his bout with West Nile, knee replacements and through his cancer. He would be up and out enjoying all those activities and traveling all over even though he was told not to. He was an example of true perseverance."
Marcia Hallett said he still exhibited his passion for hunting, especially bird hunting, even toward the end of his life while he was battling cancer. He made his last hunting trip only a couple of weeks before he died and was looking forward to his next ski trip, she said.
"He was an Energizer Bunny that never quit," Deluna said.