BURLEY — Unhealthy air due to smoke from fires burning across the West is impacting people's health and hobbling everyday activities.
The Idaho Department of Environmental Quality extended and air pollution forecast and caution until Friday for people in Blaine, Camas, Cassia, Gooding, Jerome, Lincoln, Minidoka and Twin Falls counties because of degraded air quality in the unhealthy category.
When air quality is in the unhealthy category everyone can experience health effects and people in sensitive groups may experience more serious effects. Everyone should avoid or limit prolonged heavy exertion and limit time outdoors, the DEQ said.
People most at risk for the unhealthy air quality include people with heart and lung conditions, those who are pregnant or over age 65 and people who smoke.
The poor air quality is just "…one more thing thrown into the mix," during 2020, said Brianna Bodily, spokesperson for South Central Public Health District.
Bodily said during a wildfire a lot of carbon and other chemicals from the trees, brush and grasses are released into the air and when structures burn, even more chemicals are released.
"None of that is good to breathe in to your lungs," she said. The lungs, she said, are designed to take in oxygen and when other chemicals are present in the air it can cause eye and ear irritation, the smell from the smoke can make a person feel nauseous, and if people have preexisting conditions with their hearts or lungs it can cause more serious problems. It can also give people headaches or cause shortness of breath.
When a person is inhaling smoke they may not get enough oxygen and feel drowsy, she said.
Anyone experiencing serious health effects should call their doctor.
"And they shouldn't be embarrassed about it," she said.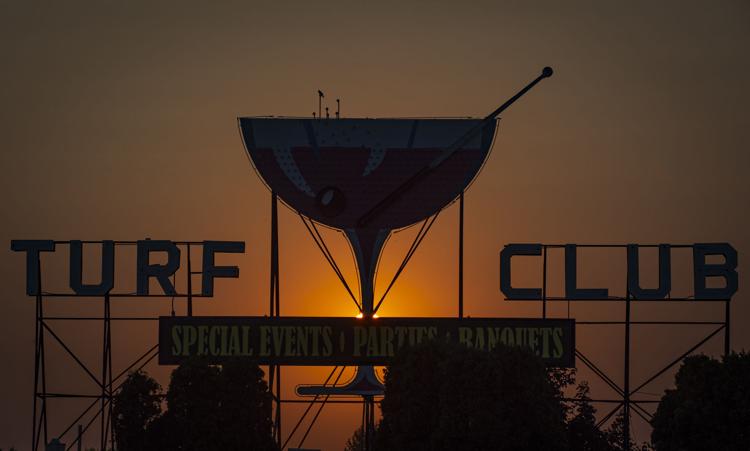 It can be difficult to determine if symptoms are coming from COVID-19 or from the smoky air, Bodily said.
Overall, people should limit their exposure to the smoke and ash by staying indoors and keeping windows and doors closed, setting their air conditioners to recirculate the air inside and installing a good HEPA (high efficiency particulate air) filter, along with drinking lots of water, said Bodily.
People should also reach out to family and friends who are more sensitive to the effects of the smoke to see if they can run errands for them so they can stay indoors and away from the smoke.
Liz Joy, a family and sports medicine physician with Intermountain Healthcare based in Salt Lake City, said two healthy groups of people — children and pregnant women — also need to be especially cautious during periods of air pollution.
Joy also serves as the chairwoman of UCAIR, a Utah air quality advocacy group.
"Kids spend more time outside on playgrounds or walking to and from school and they breathe faster than we do," she said.
Air pollution is also related to spontaneous miscarriages and premature deliveries.
People with underlying lung and heart conditions also need to take extra care when air quality is poor.
"Polluted air is bad for everybody but underlying chronic conditions can be particularly exacerbated by it," she said.
Joy said the small particulates in air pollution can get stuck in the respiratory system and the blood vessels and cause inflammation.
People who have had heart attacks or strokes could be at greater risk for subsequent events, she said.
People exercising outdoors need to be proactive about finding out the air quality in the area, she said, and make informed decisions.
Many people have felt isolated and cooped up for months during the pandemic and now the air pollution has made them feel even more irritable and people may be having sleep or mood disturbances, she said.
"Many people have been escaping the pandemic by going outside and now that's been taken away, too."
Be the first to know
Get local news delivered to your inbox!