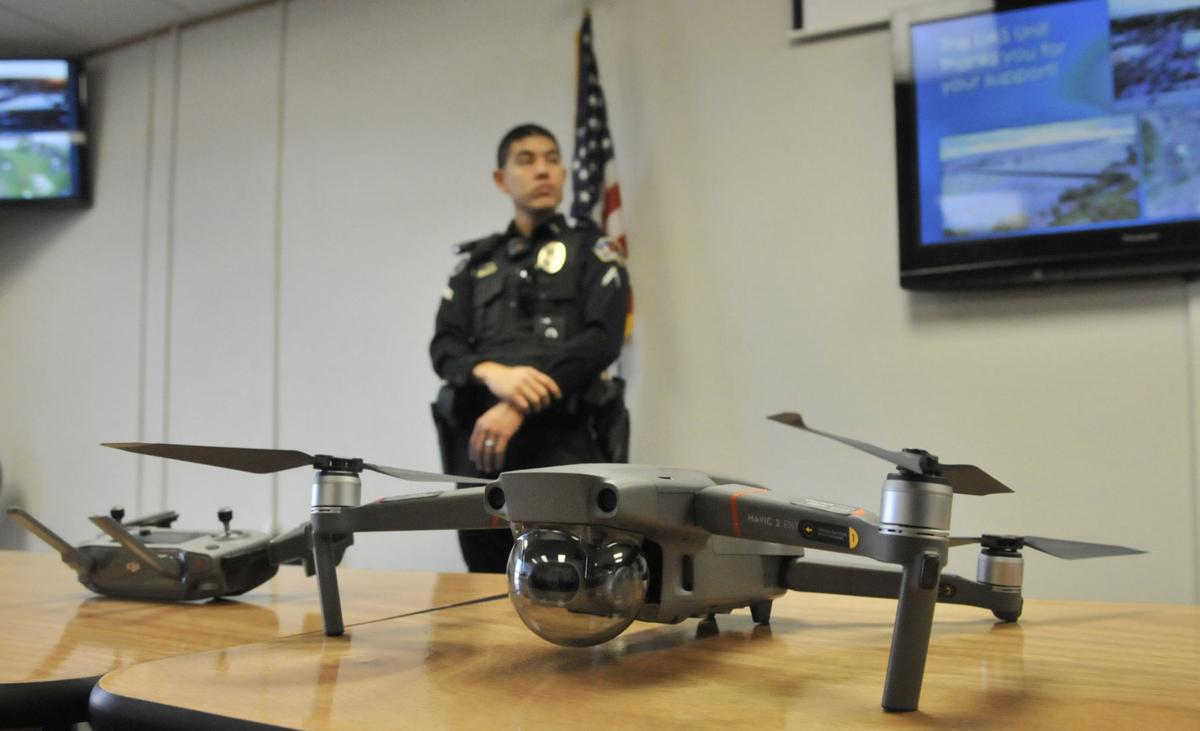 RUPERT — The Rupert Police Department received a new law enforcement drone on Thursday purchased with $3,500 in donations from Minidoka Memorial Hospital Healthcare Foundation and PMT.
Each donated $1,750 for the drone.
"The health care foundation focuses on health-related issues," said Tammy Hanks, with the foundation. "The drone will help keep the community safe and it is a huge benefit to all of us."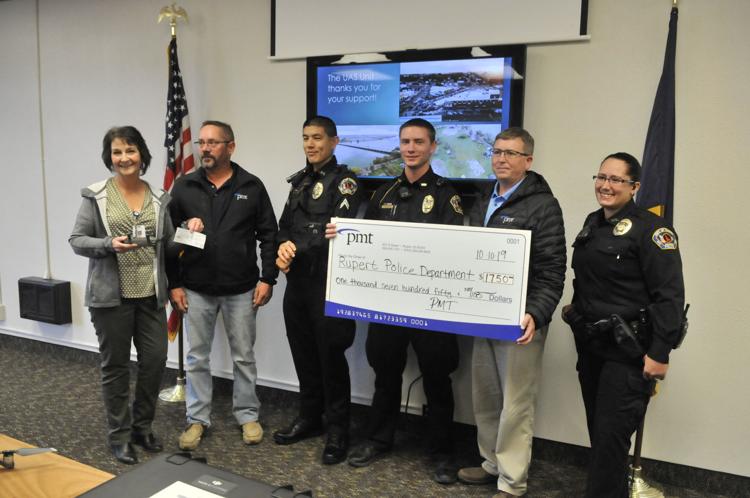 PMT also looks for causes that will benefit the entire community when making donations, said Stephannie Mickelsen, representing the company.
"From the chief's side, thank you for all that you do for the community," Rupert Police Chief James Wardle said after the donations were made.
The new DJI Mavic 2 Enterprise Dual drone is smaller than the department's prior drone and has thermal and zoom imaging, a loudspeaker, spotlight and night beacon and has a 25-minute battery.
"The drone is small enough that during a hostage situation it could be flown down the hallway at a school," Wardle said.
The drone can be used during searches when crimes are in progress to apprehend suspects and for heightened security during community events.
"We can use it to scan the rooftops during public events," Wardle said.
The drone will also be used to help with mapping projects and for the city's electrical department to identify transformers that are hot so they can be repaired prior to an electrical outage.
"There are so many different uses," he said.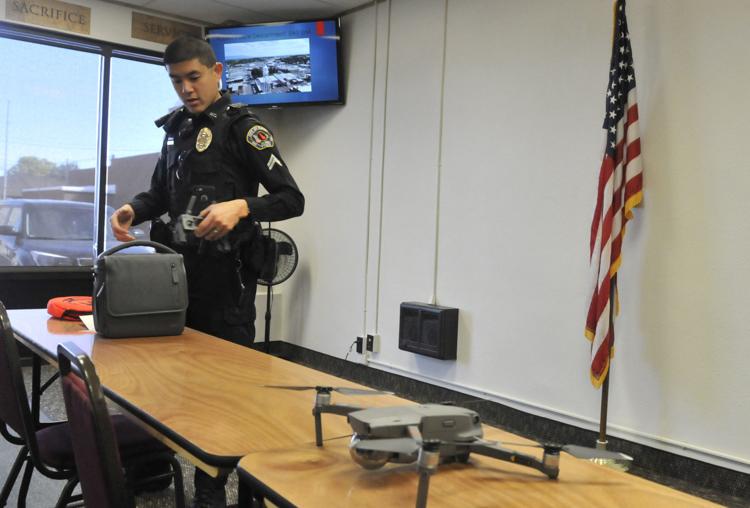 Drones have changed law enforcement and are especially useful for small departments with limited manpower and they increase officer safety along with public safety, he said.
Wardle said the department's previous drone, named Scout, was destroyed when it crashed in June.
The police department is looking for name suggestions for the new drone.
The department has two certified drone pilots and a third officer who will certify within the next few months.
Hanks asked about the legality of drones flying into the hospital's helicopter pad flight space, which occurred during Rupert's 2018 Fourth the of July parade when a citizen flew a drone into the hospital's airspace and delayed the landing of an air ambulance helicopter.
The police focus more on the education of the public rather than enforcement when it comes to drones, patrol officer and drone pilot Joshua Martin said.
Cpl. James Bonzo, also a department drone pilot, said they were able to track down the drone pilot in the hospital incident and provide education regarding the hospital's airspace. Because the man readily complied with taking the drone out of the air, a report wasn't filed with the Federal Aviation Administration, which regulates drone use. Hobbyists are required to follow all FAA rules along with any local or state laws regarding the use of drones.
Be the first to know
Get local news delivered to your inbox!