BURLEY — Preliminary reports show the Cassia County Fair & Rodeo will have a $10,000 net loss after it receives an $18,000 CARES ACT reimbursement for the fair and rodeo held in August.
Minidoka County Fair & Rodeo also saw a loss this year of $7,745 and Twin Falls County Fair reported a 40% revenue drop.
Cassia County Fair Board Secretary/Treasurer Carla Beck said the fair and rodeo had a net $10,000 loss for the events held in August during the COVID-19 pandemic.
"We knew we may not break even but we thought we needed to do it for the community," Beck said during a Cassia County Commissioner's meeting held Dec. 14, where she presented the board's preliminary income and expense statement.
"I don't feel bad about a net $10,000 loss," she said.
The fair and rodeo received $483,135 in revenue and had $493,742 in expenses for the 2019-2020 fiscal year.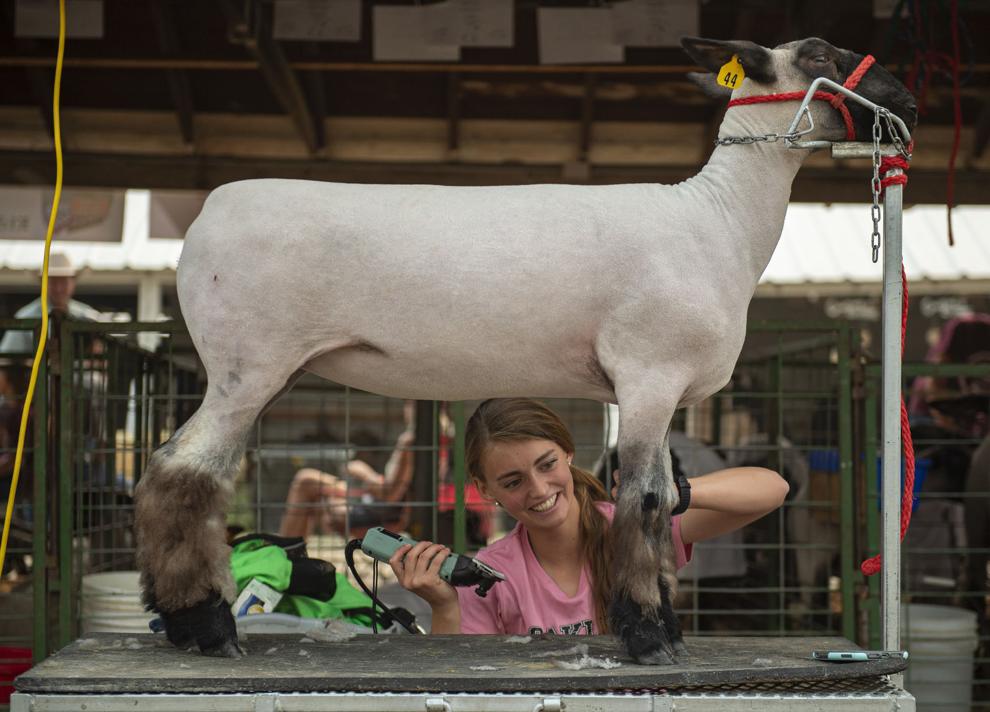 Revenue included a county tax appropriation of $138,432. The concert made $15,630 and cost $30,619, horseracing made money with $47,886 in revenue and $44,235 in expenses and the rodeo also made money with $160,911 in revenue and $133,229 in expenses.
The carnival was cancelled this year, and vendors reported that their traffic was down about 40 percent.
"We expected that," Cassia County Fair & Rodeo Board President Todd Powers said during a phone interview with the Times-News.
Powers said that the overall traffic was not tracked but seemed "down a bit." Traffic was only counted during paid events.
"We will balance the $10,000 loss by just cutting back and not spending as much this year," he said. "We've also got some money to cover it in savings."
Powers said they likely would have had a greater loss if they would have cancelled the fair and rodeo because there were some contracts they weren't sure they could get out of like the concert and the rodeo stock contracts.
Powers said the Cassia County Commissioners put many coronavirus restrictions in place for fair and rodeo events, like requiring people to wear masks and the fair board purchased 10,000 masks and 60 gallons of hand-sanitizer.
"I think we opened one box of the masks and we gave out five to 10 masks," he said. "You just can't make people wear them."
The hand-sanitizer stations never required a refill during the week-long fair, he said.
The fair board and county officials are discussing the county taking the unused products to use at county facilities, he said.
Powers said the fair board put in substantial improvements totaling more than $85,000 this year to the county-owned fairgrounds, including new chutes at the arena, a new announcer's stand and they put in five more rows of seats in the bleachers that were installed last year.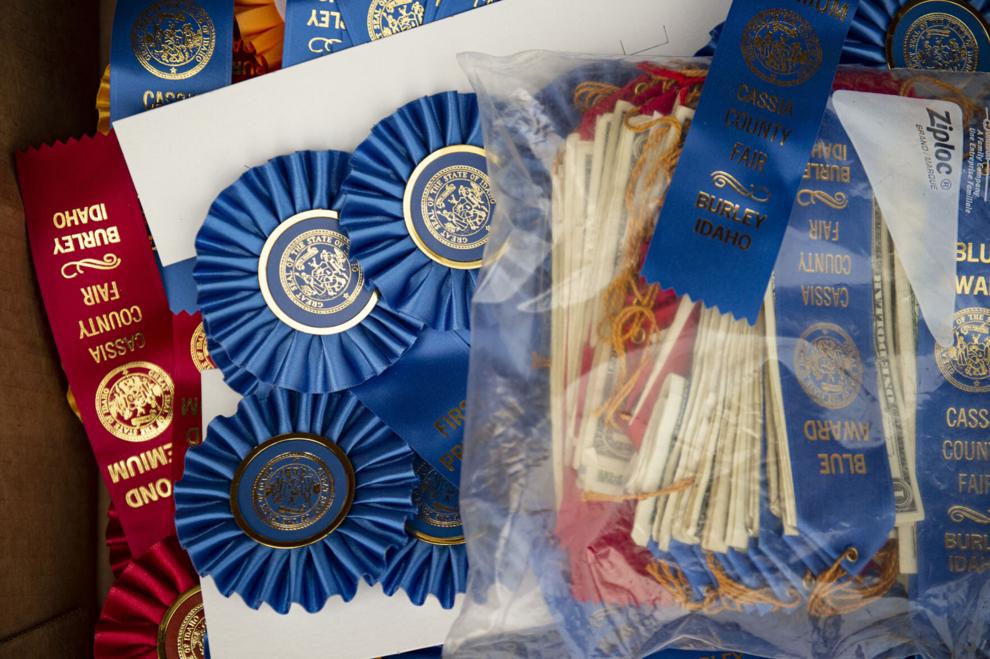 Powers said there is a misconception that the fair board's travel and expense fund are taxpayer funds. Those expenses were $14,142 for the fiscal year.
The fair board, he said, consists of unpaid volunteers who receive a per diem for mileage to attend meetings. It's been a fair board custom for many years to endorse the mileage checks and donate them back to the travel fund, which is used for travel to Las Vegas, Nev., during the national finals of the pro rodeo, where the organization holds three days of meetings in conjunction with the rodeo and for Christmas parties.
"We do travel to that but we are not using taxpayers' money to travel all over," he said. "Some people have had some heartburn with that."
The Minidoka County Fair & Rodeo also experienced a loss of $7,745, according to a September audit of its books. The fair's revenues were $247,499 and expenses came to $255,244.
The fair's revenues include $138,128 from taxpayers.
The loss this year was balanced by a decrease in the organization's fund balance, which now sits at $237,548.
The Twin Falls County Fair also had a down year financially, the Times-News reported in September. The fair was the only one in the state that held a carnival.
Twin Falls County Fair and Rodeo manager John Pitz said fair attendance was down 45%, at 39,000, compared to last year.
This year the fair's revenues were $199,000, which was down 40 percent.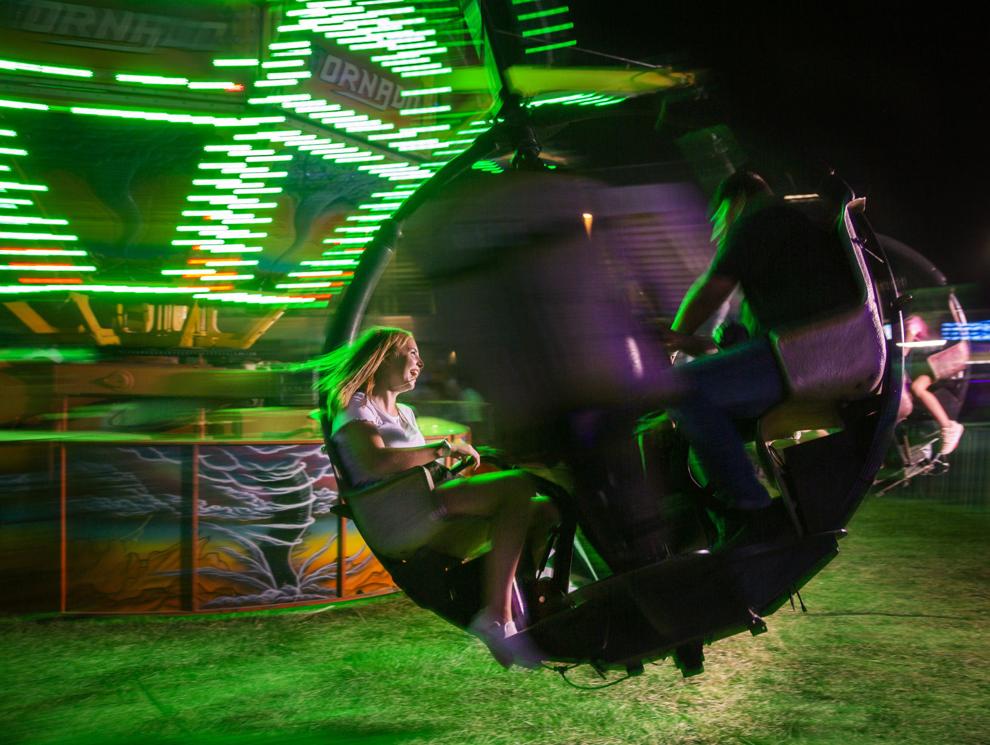 Pitz said the loss will be challenging, and they will have to not hire as many people next year and staff will step up to get more done along with cutting expenses.