BURLEY —The start of the pandemic six months ago closed schools, sent workers home to do their jobs and forced businesses and local governments to find new ways of doing things. But some people say some bright spots emerged from the pandemic.
People were forced to reconsider what they value, stretch their limits of learning new things and find joy in simple activities with their children and immediate families.
School's not easy, but isn't all bad either
Natalie Wybenga, a first-grade teacher at John V. Evans Elementary school, said since returning to the classroom parents have been extremely cooperative.
"The biggest positive for me is the amount of parental support I'm receiving," she said. The help may be fueled by parents' newfound respect and understanding of what teachers do after schools sent students home to learn last spring.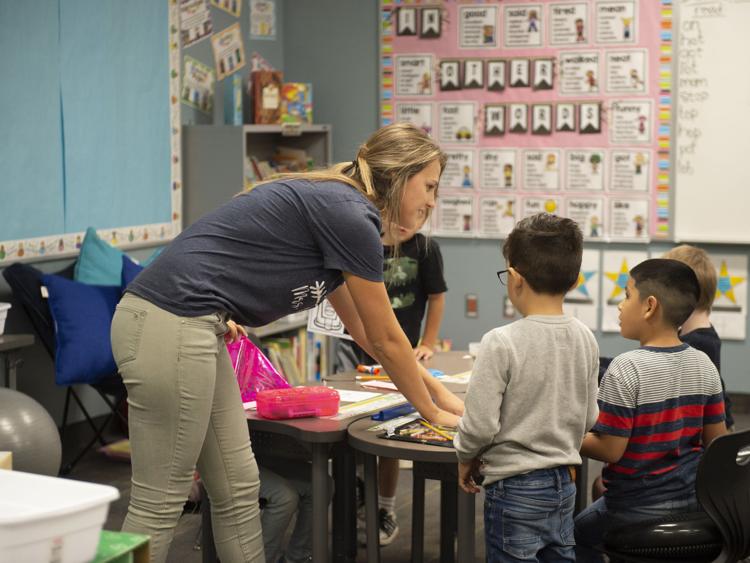 One of her least favorite parts of teaching children is sometimes dealing with their parents, she said.
"The majority of the time they are so negative," she said. "But this year they have been phenomenal."
After months away from the classroom, educators also seem to have developed a new passion for teaching, she said.
"We know how many students are behind," she said. "And all of the teachers are working together to give them what they need to succeed."
Staff, she said, are working together like never before.
"The staff has become like one big family. We are sharing ideas and thoughts on how we can accomplish things," she said.
Teachers are also relying on each other "to make it through this," she said.
Even the students at the elementary school — kids who are tasked with new procedures like working in pods of four students instead of engaging with the whole classroom, waiting to use the restrooms to keep the numbers of students congregating in one room low and extra requests to wash and sanitize their hands and desks — haven't dimmed their excitement about returning to the classroom.
"Everybody is so glad to be back," she said. "And the students will do anything to stay in school."
Another positive aspect of the pandemic has been an increased awareness of personal hygiene.
"I think we will also cut down on contracting other viruses like the flu and colds because we have learned to be so careful about germs," Wybenga said.
Senior citizens see benefits of learning new things
Burley senior citizens Ralph and LaVonda Hart, ages 87 and 78 respectively, said during the pandemic they expanded their use of online shopping, which saves time and gas money, and LaVonda is now set up to do her church family history service work at home, which will keep her from having to drive on the bad roads this winter.
"And we don't have to hassle with the crowds," she said about ordering her groceries online.
The pandemic forced them to find alternative ways to get the things they need, she said, including finding new ways to worship.
"The way people go to church is very different now and for a while, no one was going at all," LaVonda Hart said.
The couple now uses the television and computer to access religious services, which is easier for her husband, who has some health conditions that affect his mobility.
"He's more comfortable at home watching the television. He doesn't always feel like going out," she said.
Ralph Hart said for him the pandemic is a spiritual catalyst and reinforces the importance of following the gospel.
"My thinking turned to spiritual things," said Hart about the most positive change that happened to him. "The Lord is in charge and the more we learn to trust and have faith in him, the better it will be."
More time with family is a positive
Rupert mother Cheylie Griffon said that for her, spending more time with family is the best thing that's come from the virus.
Griffon and her husband, Brooks Griffon, were able to spend more time with each other and with their 2-year-old daughter.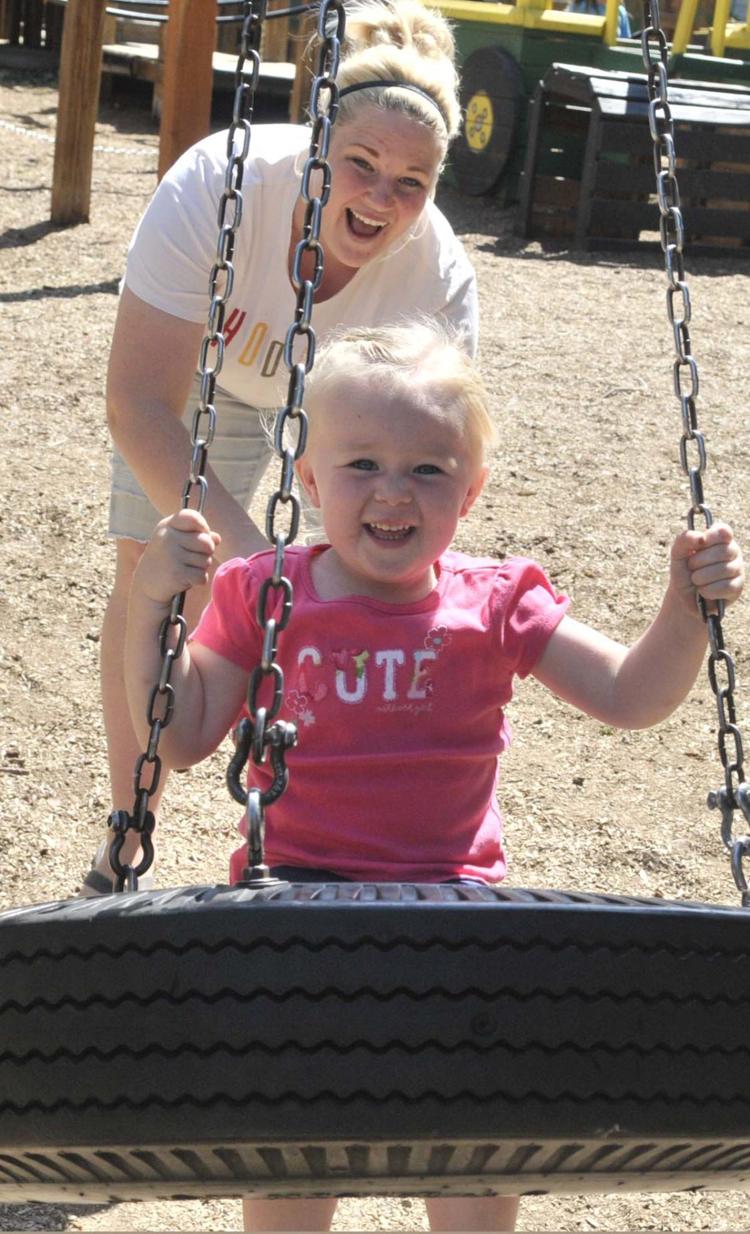 "My husband was staying home to do his job and even though he was still working regular hours he was able to see us more each day," Griffon said. "We were able to go on walks together and we were forced to find the positive aspects in all of it."
The fact that there were no bicycles or board games available at Walmart was bad in one respect, she said, but on the other hand, it underscored how families were pulling tighter together.
Griffon said she and her husbands' families are both in Utah and they were not able to see them much.
"We had to rely on each other," she said.
They also watched as the community around them pulled together to help out people in need.
"It was cool to see neighbors come together like that," she said.
Her husband, she said, had never witnessed the staggering amount of 4-H support and donation during the fair that went on this year.
"It was more than he'd ever seen," she said.
Small city gets help with big projects
Heyburn city administrator Tony Morley said the pandemic spurred city officials to revamp the city's website, which will be finished at the end of the year and gives residents more information, streamlined access and provides additional opportunities for people to participate in city government.
Morley said the website will include direct links to city codes and resolutions and online links to watch City Council and planning and zoning meetings.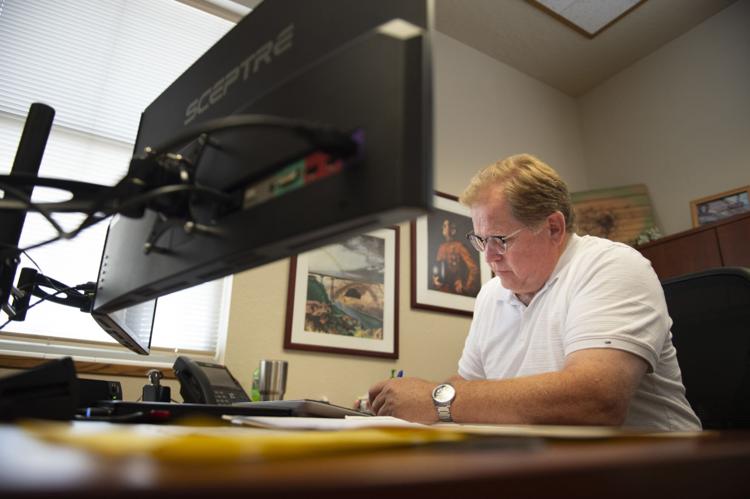 The costs of the redesign were prohibitive for a small city like Heyburn, running $8,000 to $10,000 with monthly maintenance fees costing $300 to $600.
The Coronavirus Aid, Relief, and Economic Security Act, also known as the CARES Act, will reimburse the city for the upgrades, he said.
In order to protect the city's work staff, some employees were sent home to do their jobs and were set up with work laptops, he said. Those costs will also be reimbursed and will remain as city assets after the pandemic.
The city is mandated to provide basic services like water and wastewater, so having a whole department decimated by the virus was not an option and they had to figure out ways to lessen the risk, he said.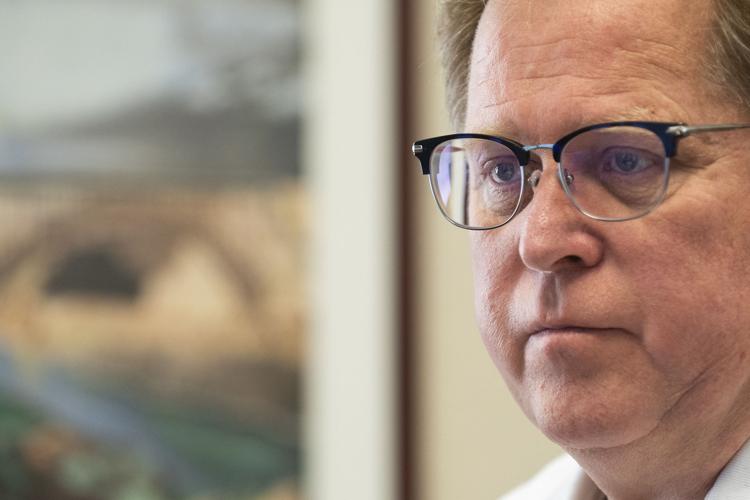 It forced city employees to band together and work on problems.
Morley said staff learned to sit around a virtual table and work on common goals and navigate around obstacles.
"It brought a unifying effect," he said. "It was an enlightening experience and in some ways it was fun."
Morley said the city is seeing an influx of people from larger cities like Denver and Seattle, who are relocating after their jobs became more receptive to people working from home, which can now be outside of the bigger cities.
"2021 will be totally different than 2020," said Morley. "All of the upheaval will be turned into positives going forward."
Be the first to know
Get local news delivered to your inbox!