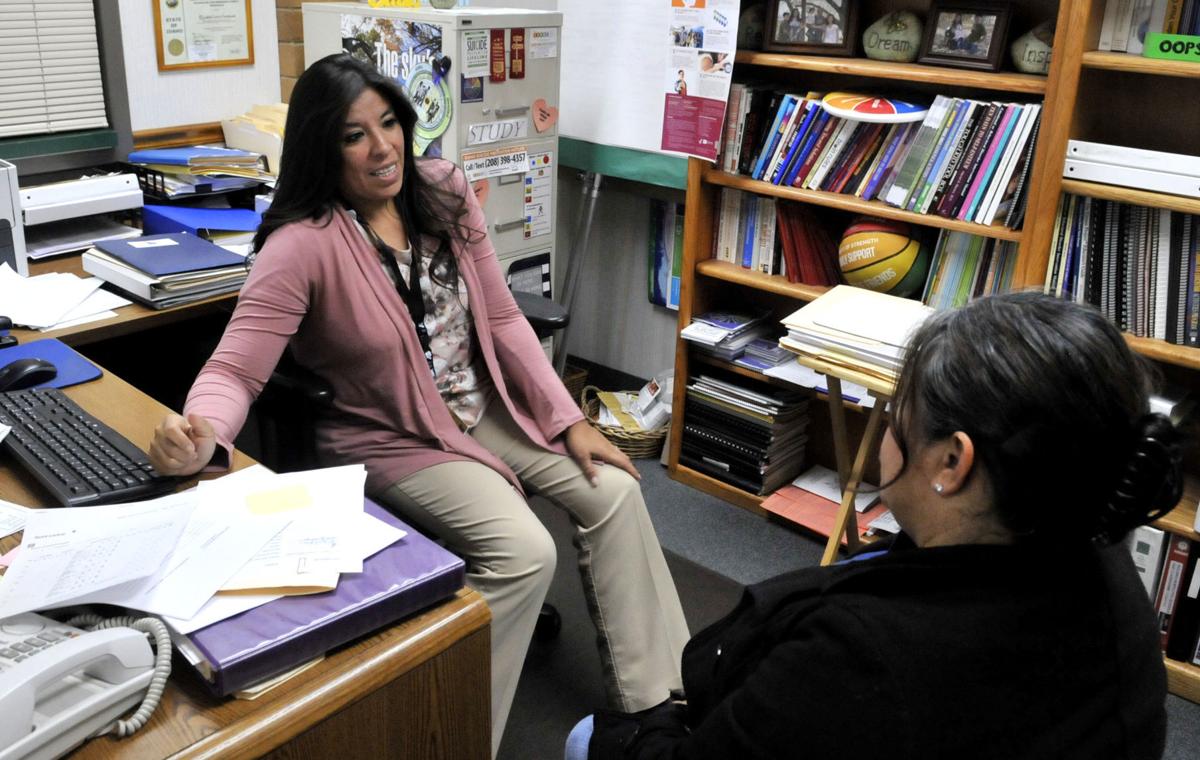 BURLEY — Cassia County students who need mental health counseling will continue to get free services over the summer, thanks to the district CONNECT program. Parents or K-12 students can call 800-926-9619 to request an appointment.
The district contracts with two dozen licensed clinicians across the valley to provide free year-round mental health counseling to students and sometimes their families.
Sean Morris, vice president of Blomquist Hale Solutions, a mental health services company based in Utah that tracks CONNECT program usage data for the Cassia County School District, said the need for mental health services has likely increased due to stress during the last three months of the COVID-19 pandemic. It appears, however, across the companies Blomquist Hale provides services for, that the number of people actually getting the help they need has gone down.
The program was piloted in October 2018 using private donations to pay for the counseling sessions after school officials grappled with ways to help curb youth suicide.
"My personal interpretation is that people are in a situation they've never been in before and there is a lot of anxiety in that," Morris said. "The people who need help are just trying to manage day-by-day."
In 2019, 132 students used the program and during the first five months of 2020, 34 students received counseling.
Liza Castaneda, a licensed counselor and school counselor at Burley Junior High School, said she has seen an uptick in requests for counseling during the COVID-19 pandemic.
"It's a high-stress time and a lot of people are struggling, including students," Castaneda said.
What a counseling session may look like has drastically changed during the school closures.
"We have had to get creative," she said. "We may go to their home and stand in the front yard while maintaining social distancing."
Other sessions are conducted via Google Meet or other video chat platforms and clinicians may chat with clients more through email and phone calls.
Parents really need to make sure the school has updated contact information for them because some students that she wants to check on can't be reached, she said.
The changes have been interesting.
"But, it is also difficult because so much counseling is based on non-verbal," Castaneda said.
The increased use of alternative counseling platforms may have lasting benefits and open up mental healthcare for people, who previously could not leave their homes for appointments due to anxiety or other issues, she said.
The district launched Connect as a pilot program in October 2018 at four schools, funded through private donations. After reading about the program when it launched, Mini-Cassia business owner Ryan Phipps stepped up to donate a total of $200,000 over two years to expand the program to all schools in the district and his money kept it running, said Debbie Critchfield, spokeswoman for the Cassia County School District.
"Ryan was clearly passionate about the program," Critchfield said. "And one of the beauties of it is there was no bureaucracy attached to it."
After tracking numbers through 2019, the program had established a track record of helping students receiving the counseling they may need.
The school board asked voters for $100,000 a year to keep the program running, which was approved in the March supplemental levy.
"We could not have done this without Ryan's money," Critchfield said. "That money allowed us to conduct the pilot program, which is now embedded as part of the school district."
Phipps, who owns Western Mountain Inc., a company that provides services to the energy industry, said the mission of the program touched him.
"The professionals involved in this program get all the credit," he said. "I did the easy part. I just wrote a check."
Phipps said he grew up in a Colorado community, similar to this one where his children attend school. While growing up he never even heard of any child who died by suicide.
"My 16-year-old knows four kids who have committed suicide," he said. "I cannot even fathom that. Every kid needs a chance."
Castaneda said the Connect program allows children to get help with mental health issues early on, which like receiving dental health services can prevent more problems later on.
"The earlier you can catch mental health issues you can provide intervention and teach children coping and resiliency skills," she said.
Castaneda said she is seeing increased anxiety during the pandemic, which manifests into behaviors like self-injury, depression and difficulty in relationships.
Parents have a lot of power to influence how their children cope with anxiety, she said, and parents need to cope constructively with their own anxiety because their children are watching them.
"You have to walk the walk and do things to help your anxiety," she said.
Make sure to get enough sleep, which helps brain function and brings the anxiety baseline down.
"Right now everything is so unpredictable," she said. "So creating predictability right now is a really important thing to do."
Exercise naturally resets anxiety levels and seek professional help if necessary, she said.
"We're not out of the woods with this yet," Castaneda said. "I think we're going to be working with COVID issues for a while."
Concerned about COVID-19?
Sign up now to get the most recent coronavirus headlines and other important local and national news sent to your email inbox daily.