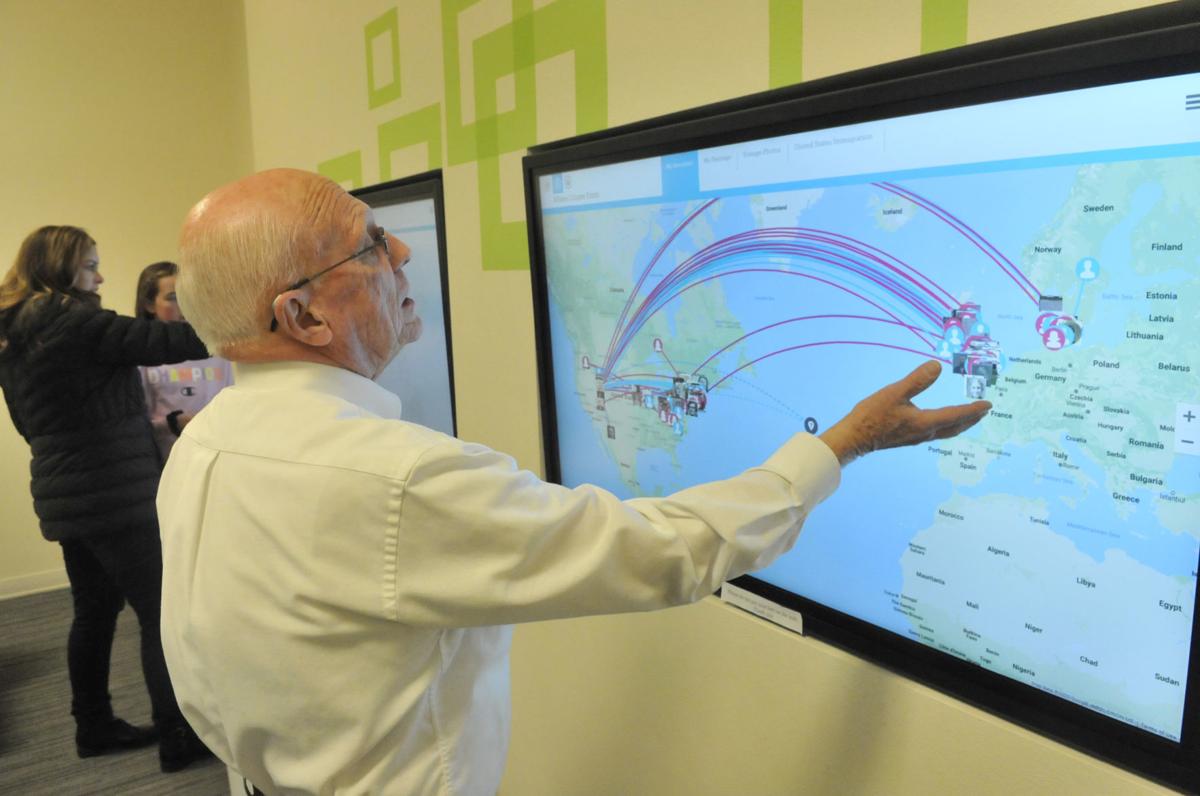 BURLEY — The Burley Family History Center has remodeled its facility and expanded its tools to help people find their family history.
The center has four new Discovery Center large touch screen computers that allow users to connect to familysearch.org. The website can also be accessed outside the center. The user creates an account and then puts in the names of their first generation of deceased relatives, which often reveals generations of information about their heritage, said Rick Hall, a volunteer at the center.
"I think it's a great idea," said Julie Evensen during a visit last week. "They tell me every time you come back there should be something new."
Evensen has been looking for connections to her father. Last time she visited, one popped up.
"I plan on coming here and spending more time," she said.
Volunteer Arleen Miles said people don't get tired of researching their own history because new connections are always being added.
The center is owned by The Church of Jesus Christ of Latter-day Saints; the services at the center are open to the public and free of charge.
"Most of the other family history websites are subscription based," Hall said.
The entries are used to populate a large public tree, he said.
After all, he said, people all share a large single family tree.
"Kids and adults both really get into it," said Hall, about the large interactive discovery stations.
The center also has a soundproof recording studio that can be booked for one hour at a time so people can bring family members in to record their visual and oral histories.
The recording screen has modules that a person can select, which offer sample questions.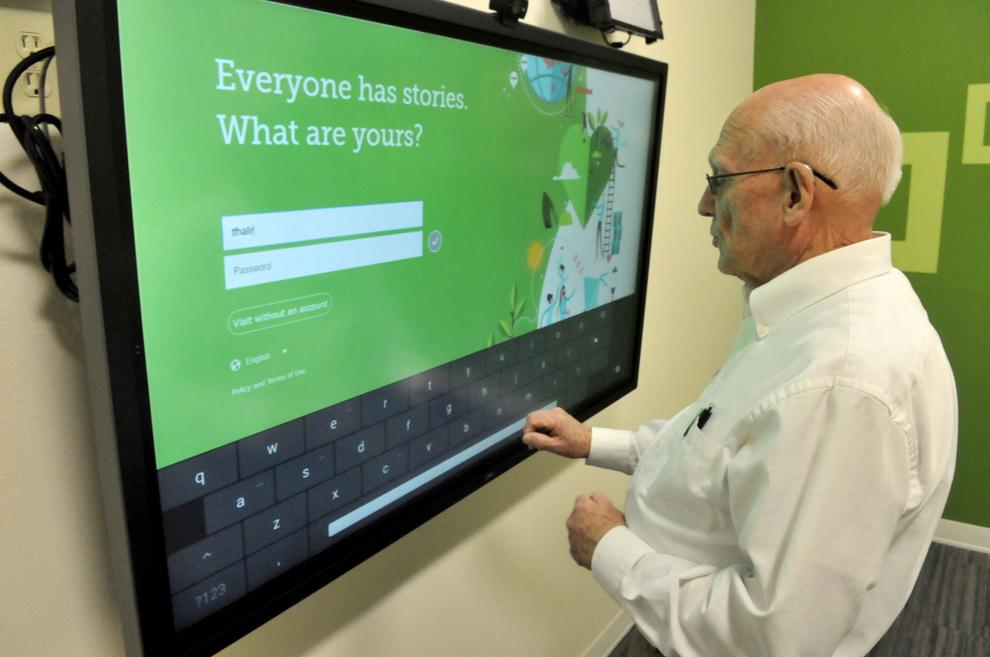 Afterward, the audio can be linked to the person on the Family Search website and a link to the oral and visual recordings can be sent to a person's cellphone or computer.
The center has 20 new touchscreen computers in an upstairs lab and an additional 20 computers in a classroom downstairs, where regular family history classes are held and a library with personal family history books, along with books from other countries.
Downstairs, there is a classroom designed for children ages 3-11 to learn age-appropriate lessons on family history. There is also a room where people can access the center's store of microfilm and digitize old audio or VHS tapes.
Indexing the information with source data is fundamental to the operation of the system, which allows other people to find it. A person using the system can index items or they can be indexed by volunteers, Hall said.
"It's designed to get people interested in their family," he said.
People can look up what their names mean, their family tree, and look at photos and documents or stories that have been filed. People can also research their ancestors or see if they are related to anyone famous, like a president, inventor or someone who came to America on the Mayflower.
"It shows people where they come from," Hall said. A person can't really understand themselves until they find out about their heritage.