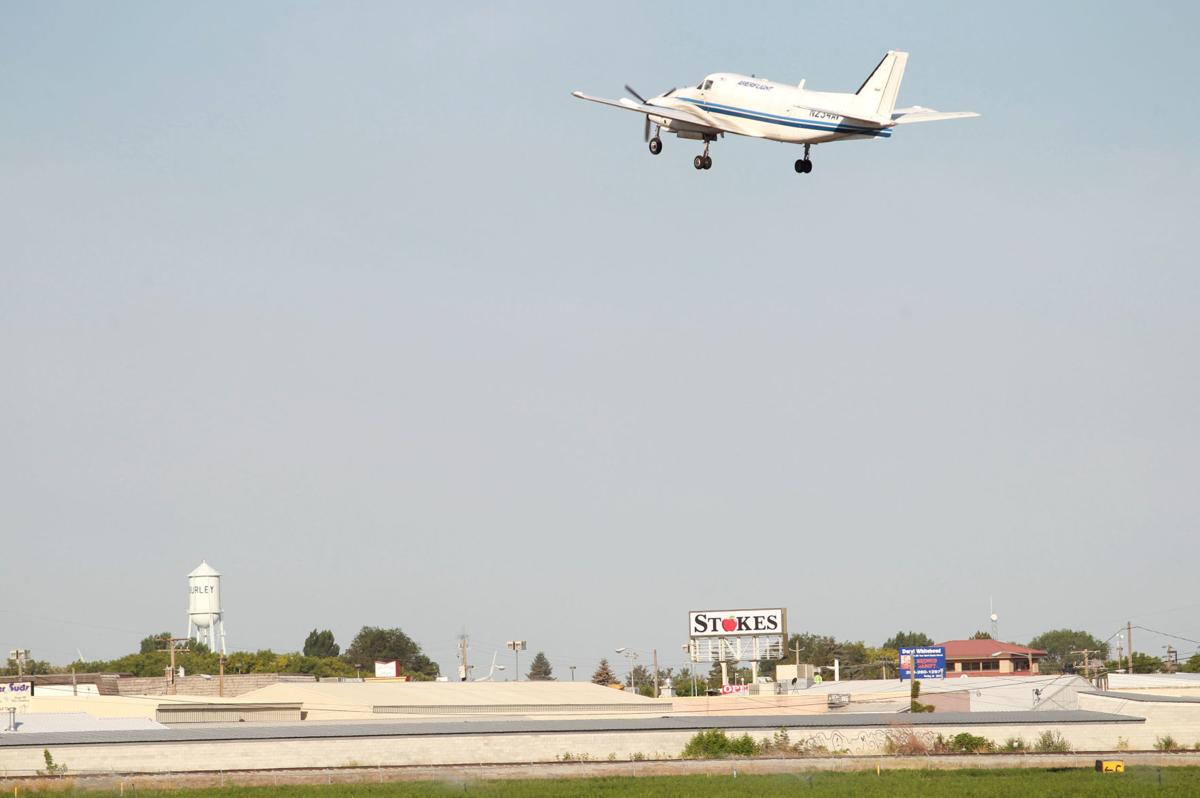 BURLEY — Sen. Kelly Anthon, R-Declo, intends to introduce regional airport authority legislation this session, which if approved would change Idaho law creating a sixth region made up of Minidoka County and Cassia County, so elections could be held in each county to create a joint airport authority to govern a new airport.
The city of Burley has tried for more than two decades to move the Burley municipal airport, which the Federal Aviation Administration has said it will not continue to fund because of its short runways.
Burley officials have previously said the city can't afford to keep the airport open without the federal funds.
A 2016 task force made of people from both counties identified two possible sites for a new airport, including one south of Interstate 84 and Exit 216.
On Tuesday, Burley City Council unanimously approved sending a letter to Anthon stating the draft proposal of the legislation would accomplish what the community needs to keep the project moving forward.
"The only thing the legislation does," Anthon wrote Thursday in a message to the Times-News. "Is to give Mini-Cassia residents a vote on whether or not they want to have an airport authority in the Mini-Cassia area. That's it. It simply creates a statutory possibility for our voters to determine for themselves whether or not to have and govern a local airport with a regional board. I say this because it's important to me for members of my community to understand that the actions we take in the statehouse should not be a deciding factor on this issue. I believe personally that the people in our community should decide these matters and not the legislature."
Anthon said the legislation will be introduced this session.
City Attorney Dave Shirley said under current law, there are five regional airport authority regions. The new law would create a sixth region consisting of just Minidoka County and Cassia County. Right now, the two counties are lumped into a region with Twin Fall, Blaine, Camas, Lincoln, Jerome and Gooding counties, and all of those counties already have their own airports.
"With the legislation we have now, it is literally impossible to get this done," Councilman Casey Andersen said during the meeting.
The new law would allow the two counties to each hold an election, which would require a simple majority to pass. Those votes would create a local authority to govern a new airport.
Councilman John Craner said it's important for people to understand that although it falls under the regional airport authority law, a local airport authority would be created.
"I fully support this, but we always fight a battle with people thinking we'll get passenger air service in here. When you call it a regional airport, it opens that door again," Craner said.
Regardless of whether an airport is actually pursued right now, having the legislation in place "is a benefit," Shirley said.
The top site has been accepted by the FAA, but the landowners of the property can't be approached until they create the airport authority and other steps are taken, said Burley City Administrator Mark Mitton.
"Without the airport authority, we can't go to the next step," Mitton said.
If the airport authority is established, the FAA would then give the project an identifying number and an environmental study would have to be successfully completed before they could talk with landowners, he said.
"If we wanted to buy the property ourselves and spend $6 to $7 million, we could do that," Mitton said. "But we wouldn't get reimbursed. If we want that federal money we have to go through the process."
Be the first to know
Get local news delivered to your inbox!