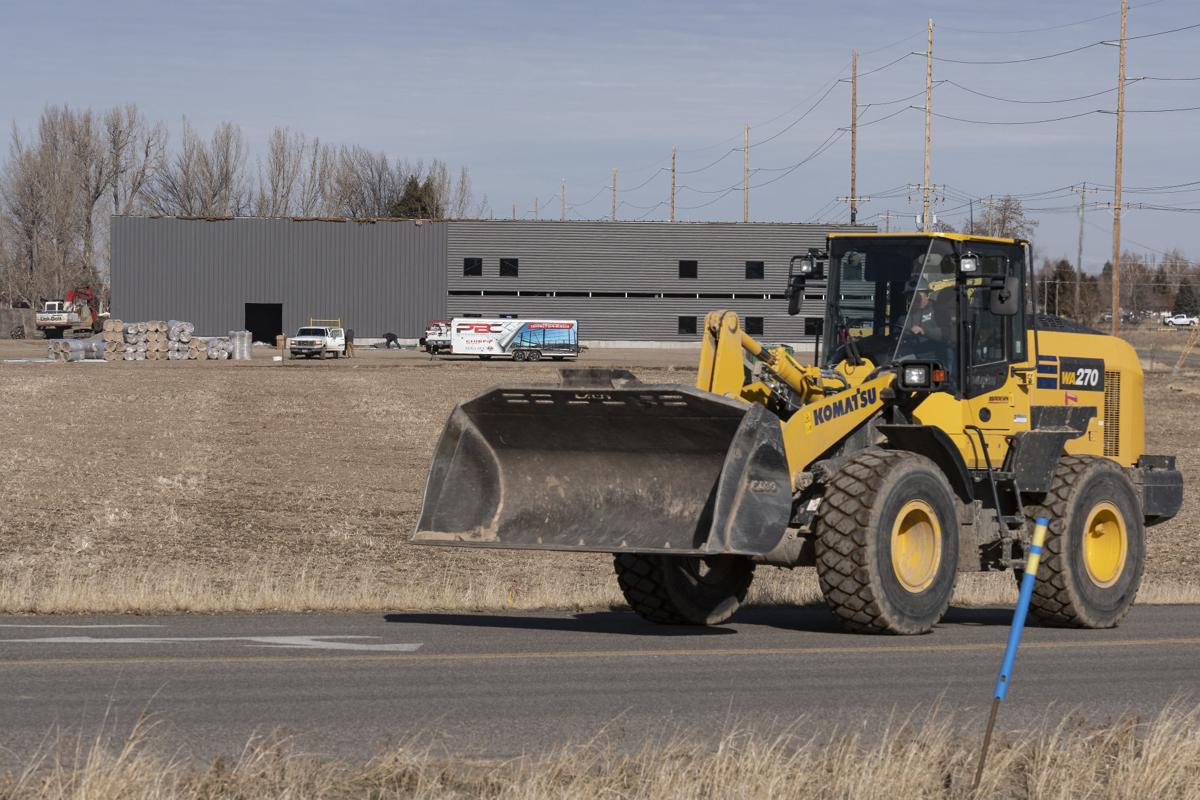 RUPERT — A Mini-Cassia company that packages beans in a new way is building a new 12,000 square-feet food processing plant in Rupert.
Bare Beans fully cooks and packages pinto, garbanzo, red and black beans into food service-sized four-pound packages and will expand next month into the retail market with smaller consumer-sized packages.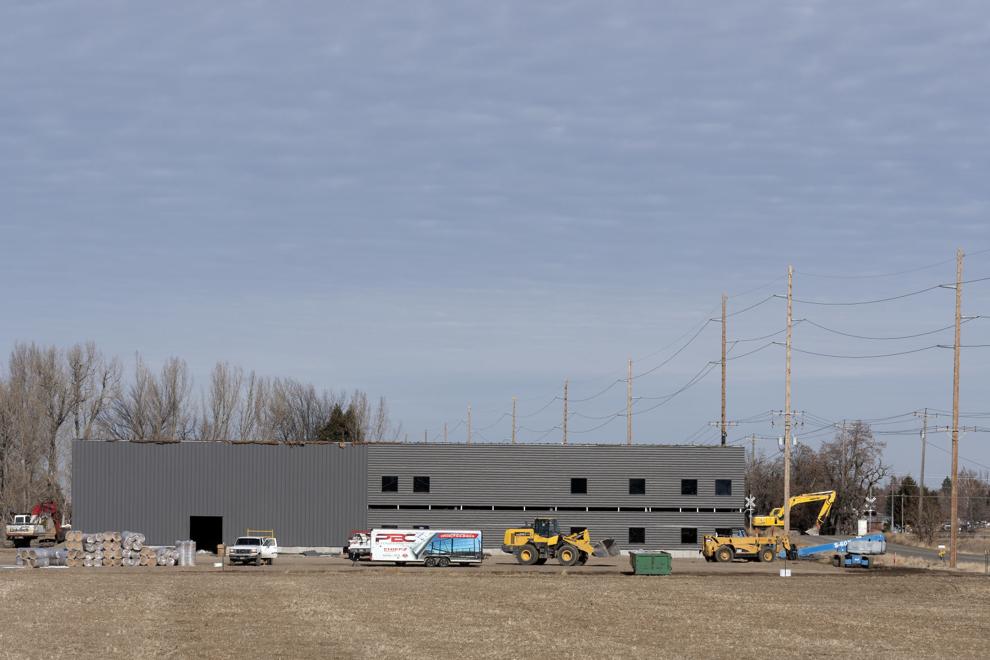 The plant is expected to roll into production by the first of May. Bare Beans Founder and CEO Michelle Huff said the factory is planned in three stages and will start with 10–12 employees and end with 35–40 workers.
The types of jobs will include production line workers, transportation, sales and the company's management.
The company will start hiring in March.
Right now their biggest hurdle will be the local labor shortages, Huff said. The company will be competing for employees with a lot of local food processing giants, but they hope to provide "the right benefits," to lure in good workers.
Nothing but beans
"We want to give people a product that falls between scratch quality homemade beans and what they find in a can," Huff said.
Huff said a can of beans contains about one-third water, which is discarded. A truck carrying a load of canned beans where one-third of the product is water that will be discarded is a waste of resources.
Huff has been working on the project since 2018 — but had been toying with the idea for 10 years.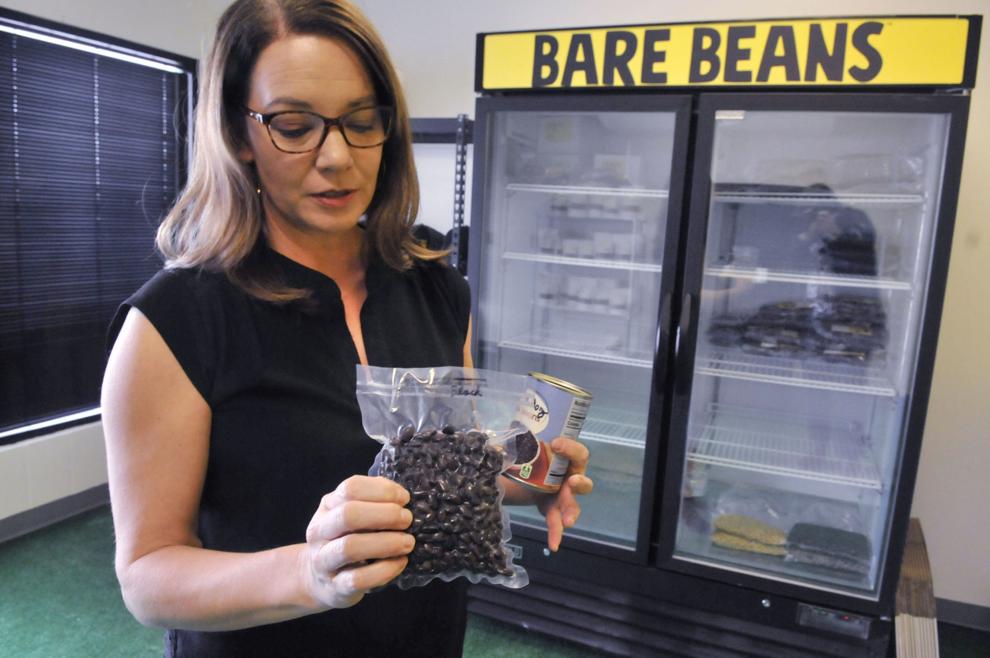 She wanted to develop a product using a crop her husband, Robert Huff of Paul, grows.
"I kept playing around with the idea until I couldn't ignore it anymore," Huff said.
Huff sold her partnership in a produce company, where she worked as a marketing director, to fund the venture.
It's a long road to develop a food product, which requires many steps including rigorous food safety testing, she said.
During processing, the beans are soaked overnight, kettle cooked and packaged fresh. The beans can then be boiled, steamed or microwaved and are packaged in BPA-free plastic with a use-by-date that extends 45 days from production. If someone wants them to keep longer than that, Huff said, they can pop them in the freezer.
"I want them to be sold in the supermarket by the chopped salad kits," Huff said. "I want people to stop thinking about canned beans and use fresh beans in their diets."
New opportunities
"I'm super excited about this company," Bare Beans Director of Food Safety and Sanitation Kori Pavkov said. "It has everything that I hold dear. It is a woman-owned company, the product has no preservatives, little environmental impact and I'm excited about the local aspect of it."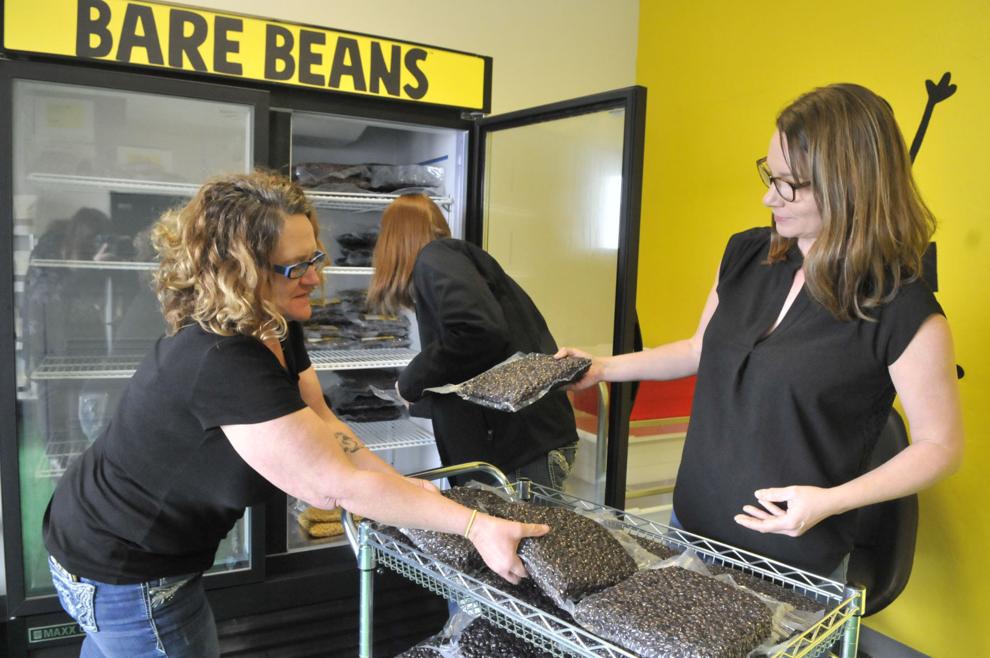 She also loves the convenience of the fully cooked fresh beans.
"I haven't bought a canned bean since I started working here," she said.
Pavkov, who formerly worked for a school district, said she gave her notice to her employer the day after she received the Bare Beans job offer.
"I also think the company is just amazing," Bare Beans Director of Quality Assurance Jamie Smith said.
The new plant is located on 100 West Road about a quarter mile from Idaho Highway 25. The city of Rupert is extending its industrial wastewater and water lines to accommodate the new plant and other growth in the area.
Rupert City Administrator Kelly Anthon said the city applied for an Idaho Community Development Block Grant for $420,000, which will pay for much of the infrastructure and the City of Rupert Urban Renewal Agency will also kick in funding.
"As a result of the outside money, the project will not increase our water or wastewater rates," Anthon said.
Huff said she kept the project very quiet early on because it was an innovative product.
"I didn't want anyone to steal it," she said.
It was also difficult to launch it this past year because restaurants, who were her main customers, suffered during the COVID-19 pandemic. The company is currently in production at a North Burley location.