BURLEY — Food pantries are seeing an uptick in hungry people across the Magic Valley during the COVID-19 pandemic as more people become or remain unemployed.
During the first eight months of the year, the South Central Community Action Partnership Burley and Twin Falls offices delivered almost as many food boxes as they did in all of 2019, Community Services Director Randy Wastradowski said.
Last year the agency helped 6,983 people with food boxes. As of Thursday, it had assisted 5,244 in 2020.
On top of those numbers, the agency also helps supply other pantries in the area with food, Wastradowski said.
"We are seeing a lot of people who are out of work," he said.
So far the agency has been able to meet the increased needs after receiving extra federal funding and "a jump in local donations," he said, but more volunteers and donations are always needed.
"Our biggest concern in the coming months is what situations a spike in COVID cases might cause," Wastradowski said. "We don't know if we've seen the worst of it, or if the worst is yet to come. We know what's happened, but we don't know what's around the corner."
The uncertainty, he said, plays on people's emotions and makes them fearful.
"For a lot of people this is the first time they've been in a position of needing help and some are not even sure how to go about asking for it," he said.
People should not be afraid or feel shameful for asking for help, he said.
"They need to realize that they didn't cause this," he said.
Impact of COVID-19 on Idaho hunger According to Feeding America's Map the Meal Gap report issued in June and used by The Idaho Foodbank, Idaho's food insecurity rate prior to the virus outbreak was one in nine people.
The study's says that based on a worst-case scenario of an 11.5% unemployment rate, the state could see needs increase 49%, meaning one in six Idahoans could experience food insecurity in 2020.
"On a daily basis many of our neighbors are struggling to meet basic needs and some, for the first time, are facing the reality of hunger. As a society we can't afford the health impact for people not to have the food they need now and through their lifetime," said Karen Vauk, president and CEO of The Idaho Food Bank, in a statement.
Cheryl Juntunen leads the Open Hearts Food Pantry, which operates at the Rupert United Methodist Church in conjunction with the Episcopal and Lutheran churches in Rupert. She said they've seen a spike in their numbers of people asking for food boxes, too.
Many of the people the pantry regularly serves have disabilities or are elderly — and many of the new clients are younger, she said.
"In the last three to four weeks we've really seen more people than usual and people we've never seen before," Juntunen said. "I think it's because people are laid off. A lot of the new people are part of the young working population."
Bread winners out of a job
According to the Idaho Department of Labor, for the week ending Aug. 15 there were 3,644 new unemployment claims filed in the state and 18,772 ongoing claims. The same week last year had 755 new claims and 4,551 ongoing claims.
Open Hearts Pantry usually serves between 600 and 700 people a month and in the last month that jumped about 15%.
Because of the pandemic the pantry has implemented a system where one person comes in pantry at a time to sign up and then the boxes are delivered to people who stay lined up in their cars.
Prior to the virus when people came into the waiting area the volunteers were able to chat with them more. The new restrictions make the whole process less "intimate," she said.
And the stigmas surrounding people needing help still exist, Juntunen said.
But the people who come in are appreciative and grateful, she said.
"They all say thank you and we know we are making a difference," she said.
Now they are serving 35 to 40 families twice a week.
Now there are times, he said, when families are still lined up waiting for a box and the pantry runs out of food to give away.
The church's pantry is also seeing more people who have lost jobs during the pandemic, he said.
"Sometimes, there's just more need than we can supply," he said. "We can only do what we can do and we can't give what we don't have."
The pantry receives regular donations from businesses and the USDA and The Idaho Food Bank truck comes once a month, but many businesses have cut back on the amounts they were previously donating, he said.
The non-profit pantry needs more food donations, he said, and financial help to replace a commercial freezer that was lost.
Younger often wonders about what the winter season may bring.
"I think it's going to be a lot tougher on people," he said.
Finding a silver lining
Juntunen said the silver lining during the pandemic has been an increase in donations and new volunteers they've received.
"It's fun to see how it's brought the community out," she said.
But the non-profit pantry still needs food, cash and volunteers.
The pantry receives donations from the Idaho Food Bank but pays 6 cents a pound to get it delivered, she said.
"Many people don't realize that we have cash requirements," she said.
PHOTOS: South Central Community Action Partnership pantry
South Central Community Action Partnership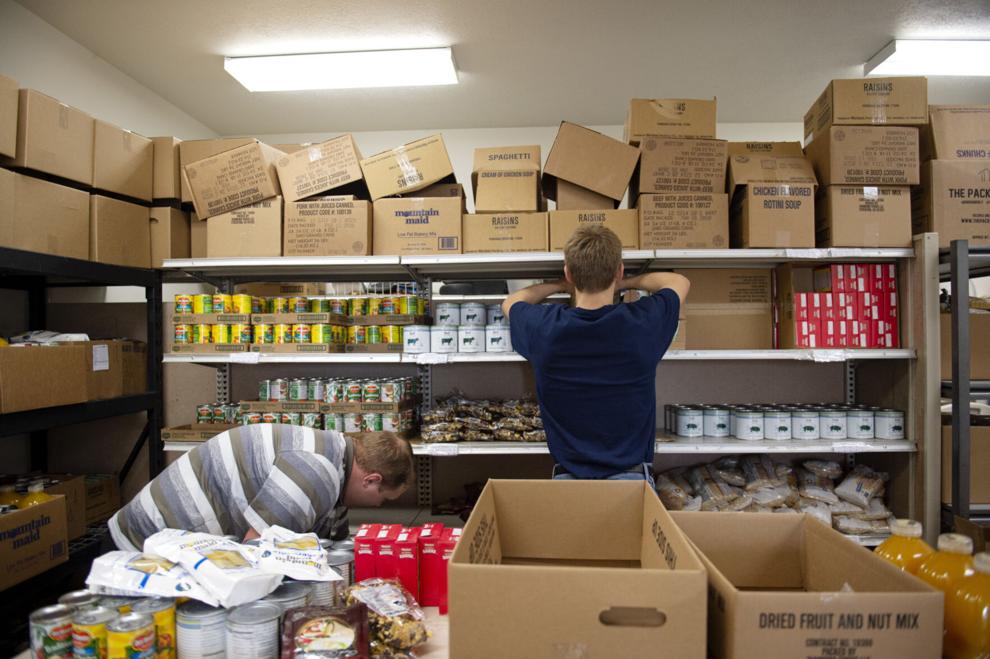 South Central Community Action Partnership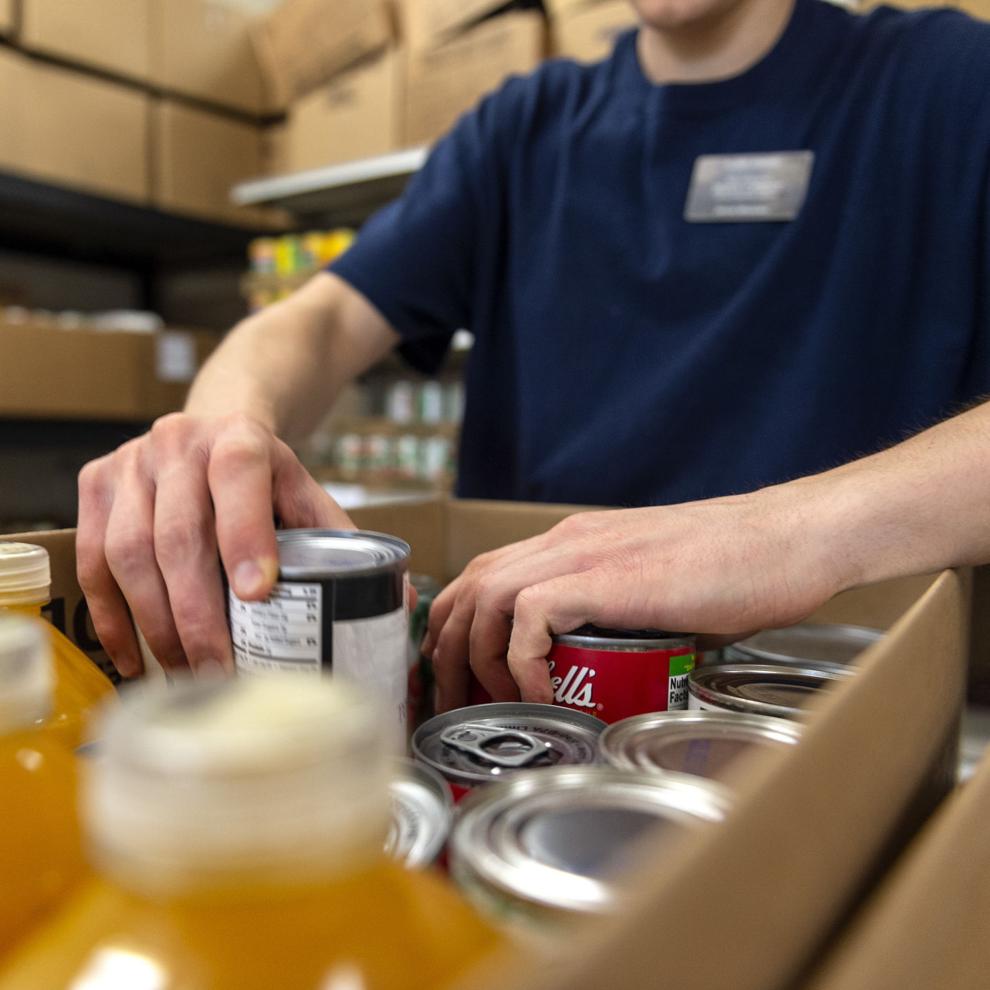 South Central Community Action Partnership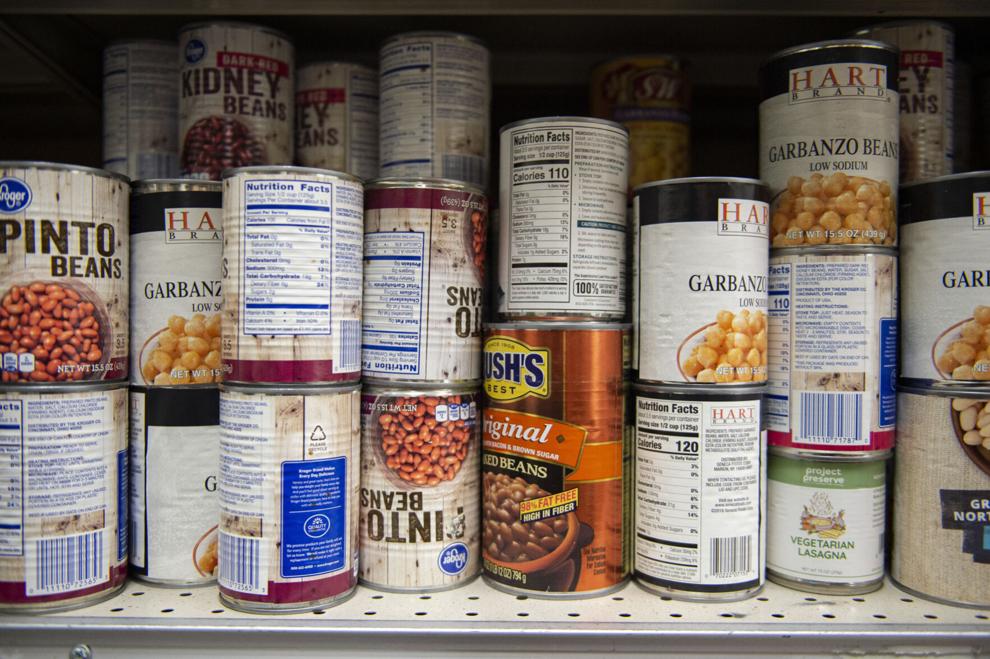 South Central Community Action Partnership
South Central Community Action Partnership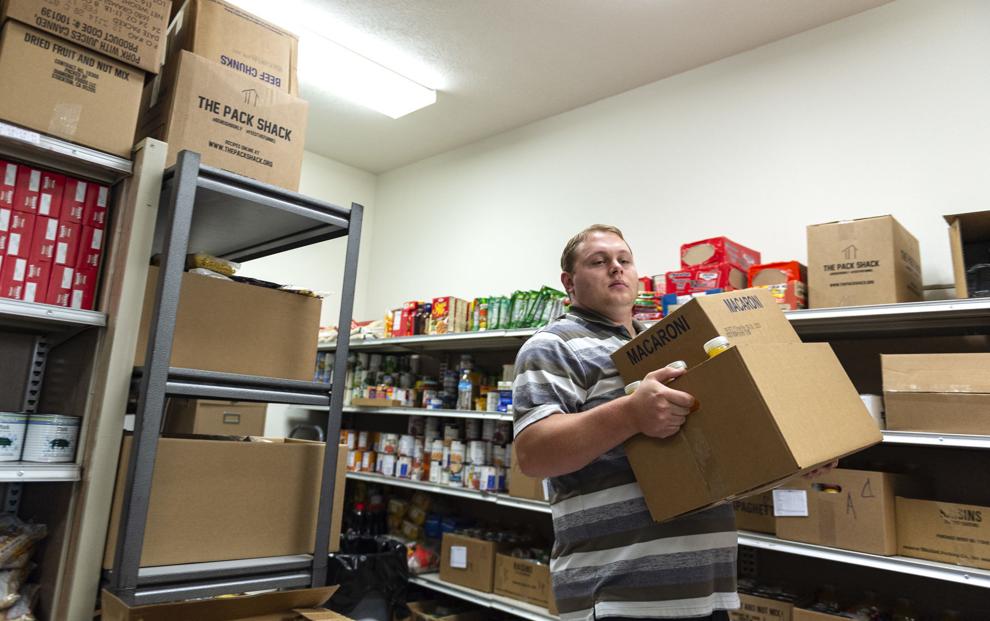 South Central Community Action Partnership