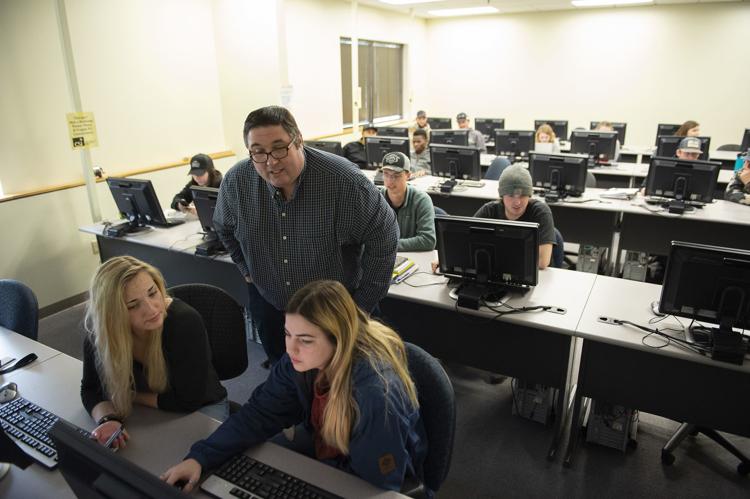 TWIN FALLS — As the agriculture industry evolves and technology advances, the College of Southern Idaho's agriculture department is revamping some of its offerings in the interests of better preparing students for the workforce.
Beginning in the fall, CSI will offer a new pathway for agriculture students seeking an associate's degree — agronomy and precision agriculture.
The program will include instruction in areas such as automated systems and the use of drones in agriculture, said Jeff Cooper, assistant professor of soils, water and natural resource management at CSI. It will incorporate two existing classes that are on the books but haven't been taught recently.
CSI is also launching a new degree program — a bachelor's degree in food processing technology — starting this fall. It's the college's first bachelor's degree and the first among Idaho community colleges.
Food processing is a notable industry in the Magic Valley, said Matthew Quesnell, agriculture department chairman at CSI. "We feel like it's an area where we need to train students."
Another change: CSI acquired a new tractor in early January with "all of the bells and whistles," said Ivan Smith, manager of the college's Breckenridge Endowment Farm in Twin Falls. The college's old tractor, Smith said, didn't have much technology incorporated in its design.
CSI is also applying for federal Carl D. Perkins Vocational and Technical Education Act funding, which is administered at the state level. CSI agriculture department officials hope to use the money, if awarded, to make improvements to its Breckenridge Endowment Farm, such as buying pivots and other new equipment.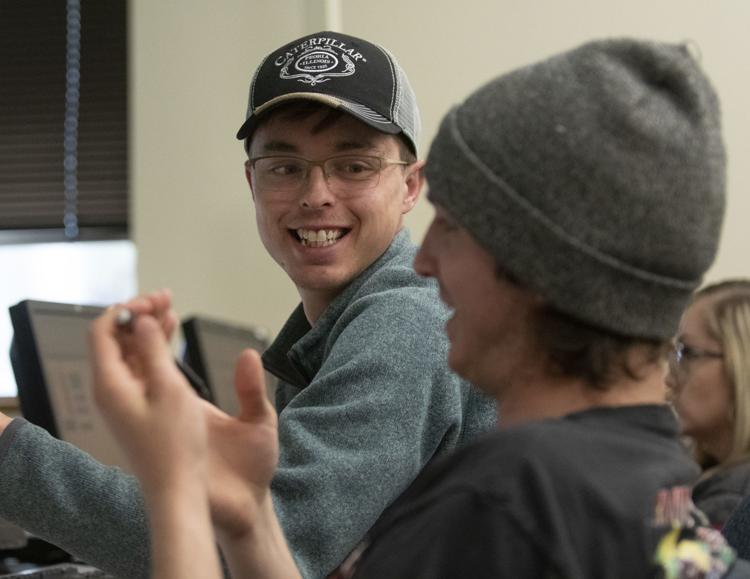 Launching students on a career path
The CSI agriculture department has historically focused on helping students earn an associate's degree in order to later transfer to a four-year university. The department also offers basic and intermediate technical certificates.
"We feel like in recent years there has been a lot of focus on transfer programs," Quesnell said.
But there are students who plan to go directly into the management of their family farms or other employment within the agriculture industry, Cooper said. As a result, instructors are focusing less on theory in class, and more on the "nuts and bolts" of the agriculture industry, he said.
A big portion of CSI agriculture students are already working in agriculture, Cooper said. He estimated 20 to 30 percent of students in his geospatial classes are actively employed in the agriculture industry and enroll in order to receive training in new technology.
While some students come to college with the goal of graduating and landing a job that pays well, Ivan said, others enroll "just to gain knowledge of where the industry is going." And it's common for students to take more credits than what's required for graduation, Cooper said.
The agriculture department includes agribusiness, animal science, water resources, aquaculture, food processing technology, horse management, horticulture and veterinary technology.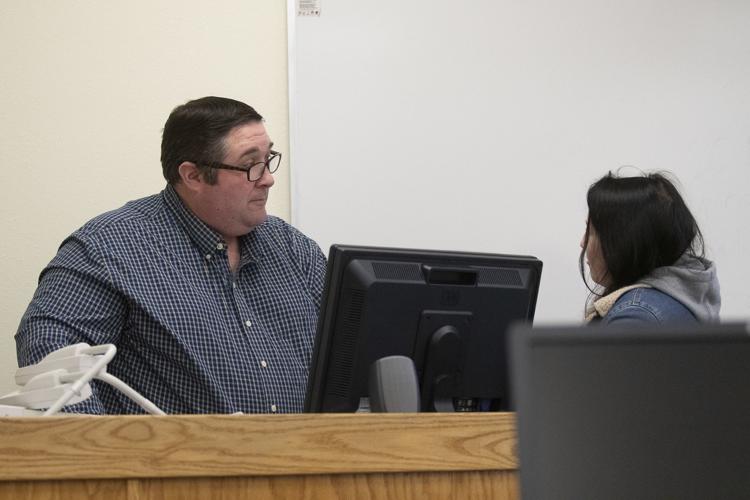 An ever-changing industry
CSI's agriculture department — and many other career/technical programs — face the challenge of preparing students for a fast-evolving future workplace.
"First of all, you're trying to get ahead of the game," Cooper said, which means lessons can't just focus on current technology.
With technology changing so rapidly, it's also not feasible for CSI to buy new and costly equipment frequently. Instead, the college relies on industry partnerships.
The agriculture department has a global positioning system (GPS) class and two geographic information system (GIS) classes.
CSI has incorporated instruction on using drones in agriculture for about three years. "The students really enjoy using them and learning about them," Quesnell said.
"They can fly circles around me," Cooper said.
Anyone can fly a drone, Cooper said, but what students do with the data is the part that really matters.
Many agriculture majors aren't sure exactly which area of the field they want to go into, Quesnell said, and it's important for students to have foundational knowledge. "We really want to understand how agriculture works and where it's headed."
Instruction in technology such as GPS and GIS is beneficial for students regardless of which pathway they choose, he said. "That is really an add-on that's useful in a whole wide range of industries."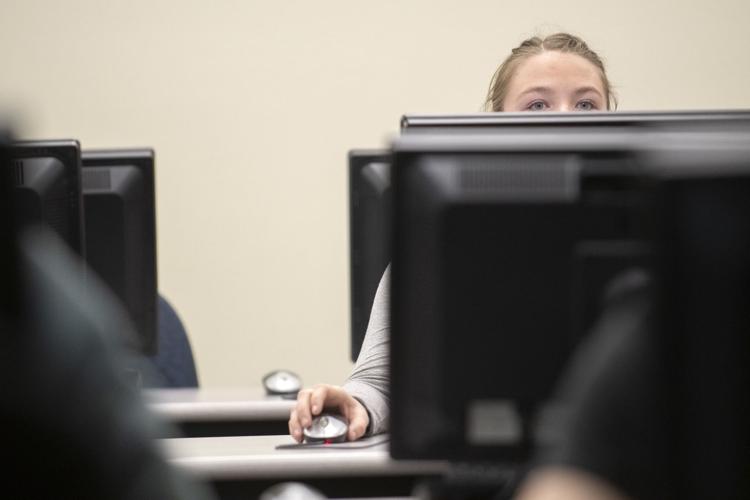 Hands-on experience at the Breckenridge Endowment Farm
CSI agriculture students are privy to hands-on experience at the Breckenridge Endowment Farm, which includes about 60 acres of farmable land. Instructors are interested in utilizing the approach even more for student instruction, Quesnell said.
CSI partnered with J.R. Simplot Co. last year, which used a portion of the Breckenridge Endowment Farm to plant 11 different varieties of cover crops and worked with students on the project.
Students also use the farm for lessons such as taking soil samples and later analyzing the results. This real-life experience in the field is shifting the experience college enrollees can acquire.
"Students don't just sit in class," Smith said. The farm allows them to apply their knowledge.
—Julie Wootton-Greener