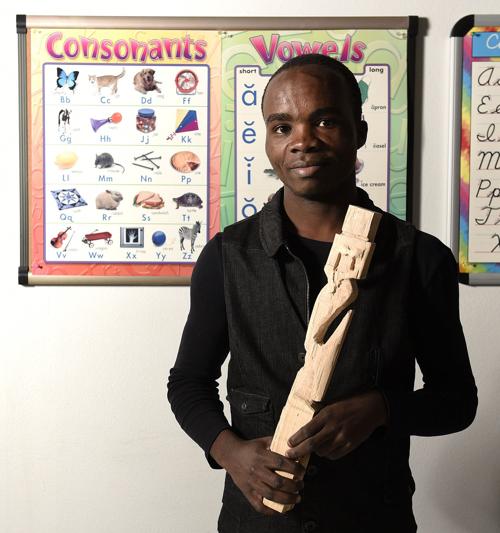 Amisi Juma carves his memories of home into wood.
Juma, 18, learned to carve in a refugee camp in Malawi, where he lived for nine years with his four brothers.
Another refugee taught him, and Juma quickly caught on. He even started selling his work.
He's been carving for three years and would like to learn more. Juma has dreams of attending school to learn to be a carpenter or woodcarver.
"Back home he only did the basics," said Joseph Lupumba Jr., who interpreted for Juma Nov. 18 at the College of Southern Idaho Refugee Center.
Juma has lived in Twin Falls since September. He had to leave his favorite carving — a pregnant woman holding a clay pot on her head while standing on top of Africa — in Malawi when he and his brothers received word they were selected to come to the U.S. The only things they were able to bring were their clothes.
"He was brought here in a hurry. They came suddenly," Lupumba said. "Some things he had to leave behind."
After receiving woodcarving tools from a Refugee Center worker, Juma has started to carve again. When he sees a block of wood, he carves memories of home back in the Democratic Republic of the Congo.
He held in his hands the beginnings of his latest carving — a mermaid. He started it that day and planned to finish it the next.
Once he begins to shape the wood, he can't put it down until it's finished.
Be the first to know
Get local news delivered to your inbox!