JEROME — The first day of the Idaho High School State Volleyball tournament Friday brought highs and lows for Magic Valley teams.
The morning began with Lighthouse Christian taking on Troy at Jerome High School. The match-up was a difficult one for Lighthouse, as Troy is the defending state champions, and the 8 a.m. start time did little to help the situation.
"We didn't love that match-up to start with," Lighthouse Christian head coach Tobie Helman said.
Each set began with an early lead for Troy, followed by a surge of energy from Lighthouse. In back-to-back sets, Lighthouse Christian was able to come back from a 13-20 deficit and finish within four or five points of Troy, but the effort was too little, too late.
"Troy was really smart," Helman said. "They took advantage of our weaknesses."
Troy finished the match winning all three sets: 25-20, 25-21 and 26-24.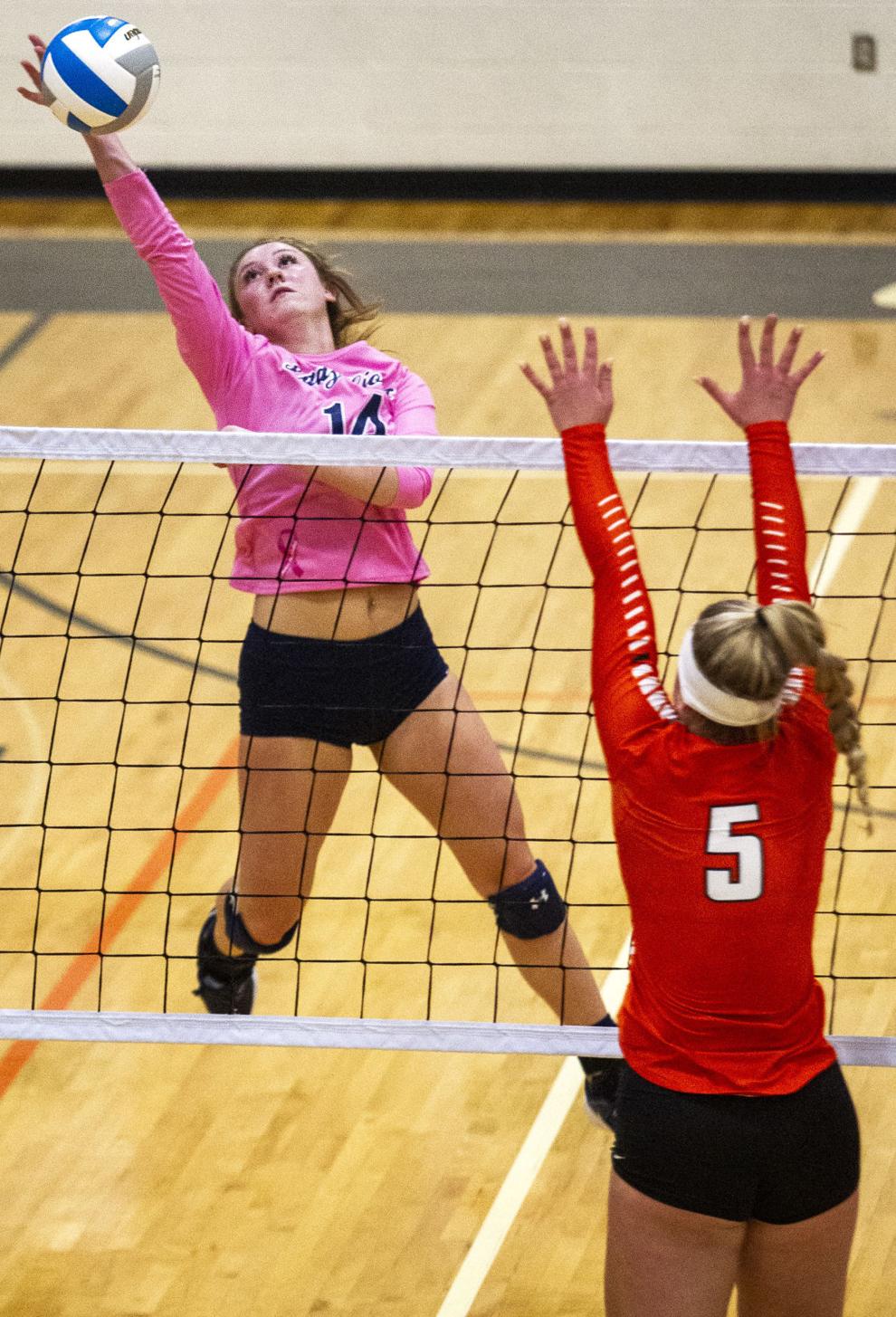 This surprised Helman, who said practice all week had been great for the team. She wasn't sure if nerves factored into the situation, but the outcome of the match was not what anyone from Lighthouse Christian expected.
"We were playing some of the best ball we've ever played, and then we came here and we just weren't playing like us," Helman said. "We didn't run our offense, we couldn't put the ball down like we usually do."
Despite the loss, several players still had noteworthy performances. Senior Kynlee Thornton led the offense with 17 kills, while senior Lauren Gomez carried the defense with 22 digs.
Filer High School, who also played at 8 a.m., lost its match against Parma 3-0. Both teams are out of the running for the state champion title.
As the sun peaked into the afternoon, Kimberly faced off against Kellogg at Twin Falls High School.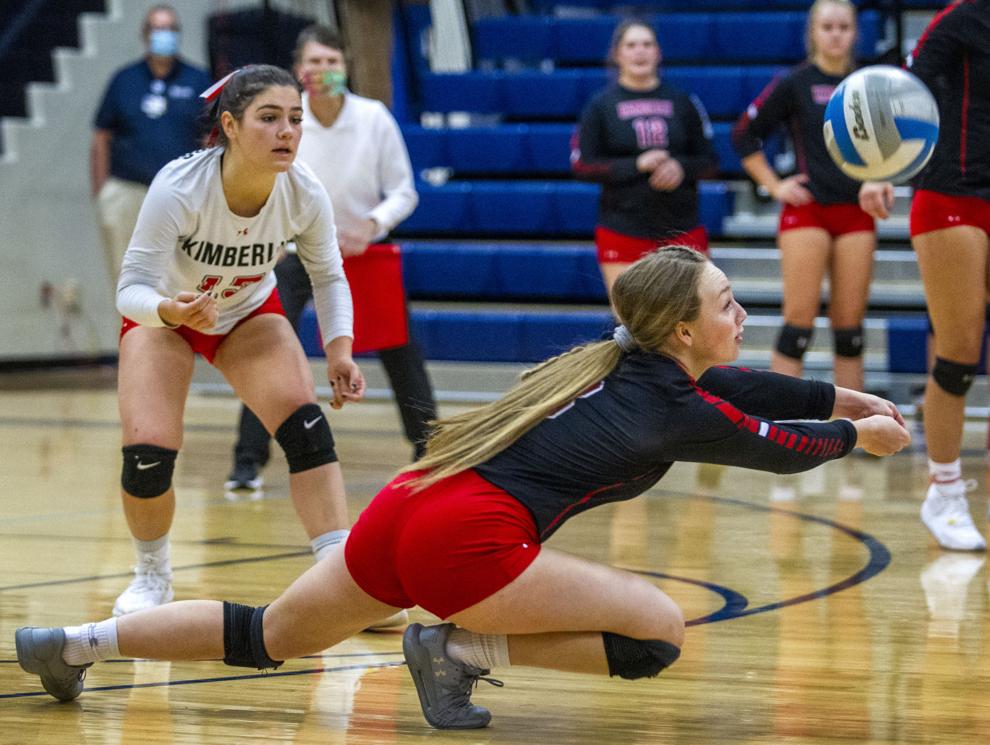 The first set began at an alarming pace for Kimberly fans. Kellogg quickly pulled ahead with a 21-13 lead before the Kimberly players were able to get their heads in the game. They closed the gap to only three points but lost the set to Kellogg.
"We probably didn't come out as strong as we could, but during the second game we really showed them how we could play," senior Alivia Schvaneveldt said.
Kimberly destroyed Kellogg in the second set, finishing with a score of 25-7.
"It was all nerves," Kimberly head coach Lawrence Pfefferle said about their performance in the first set. "This is the first state tournament for all of them. None of these girls have had this experience before."
Kimberly went on to win the next two sets 25-21 and 25-22, advancing them to the state semi-finals.
"Hats off to Kellogg for getting here and giving us a good battle," Pfefferle said.
Kimberly will play Fruitland at 2 p.m. Saturday to determine who will advance to the championship match.
Looking forward, Schvaneveldt has some ideas for what to improve on in the next game.
"We are definitely going to cover more and talk more," she said.
Other area teams advancing to the semi-finals include Burley, Oakley and Castleford.
For those wishing to attend, tickets will not be available at the door. With Idaho recently returning to stage 3 of the COVID-19 protocols, special requirements have been put into place. Tickets can only be purchased online, with priority going to the parents of the players. Each venue will cap the number of attendees at 50.