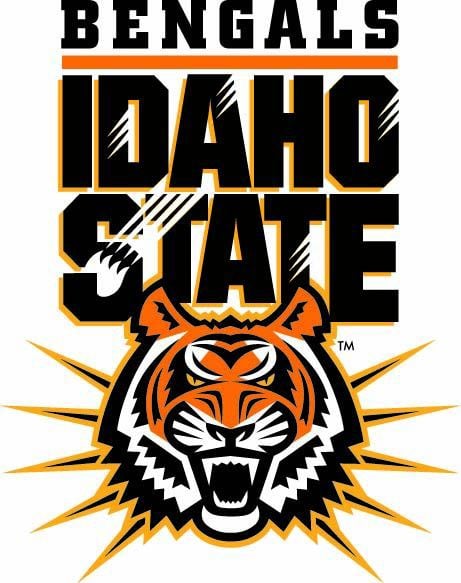 POCATELLO • For the first time since 2005, the Idaho State football program has four wins in a season. The Bengals (4-3, 2-1 Big Sky) made it four wins in five games as they used a big fourth quarter to pull away and beat Southern Utah 56-28 before over six thousand fans at Holt Arena.
Quarterback Justin Arias threw for 465 yards, a career high, and four touchdowns. Xavier Finney ran for a career high 165 yards with three scores and the Bengals had three receivers with at least 91 yards in receptions as the offense rolled up 670 yards in the game.
But it wasn't easy. Southern Utah (1-7, 1-3 Big Sky) quarterback Ammon Olsen threw for 528 yards and three scores and receiver Chris Robinson had nine catches for 191 yards.
The difference was an ISU defense that sacked Olsen six times and intercepted him twice, in the fourth quarter, both by freshman linebacker Mario Jenkins.
"Mentally our guys showed grit and determination," said head coach Mike Kramer, whose contract was extended this week. "Our players are deeply involved in the process that we've put in place here and it's now showing up in the win column."
After the Bengals took a 14-7 lead, they never relinquished it, but the Thunderbirds closed to within 35-28 late in the third quarter and forced ISU into a third and long situation. That's when the offense made the play of the game. Arias got a throw away a split second before he was hammered by Southern Utah. The throw found freshman Hagen Graves deep down the middle of the field and his over the shoulder grab completely changed momentum. A few plays later the fourth quarter, Arias hit K.W. Williams on a 29-yard touchdown pass and the Bengals had some breathing room.
Kramer commented specifically on that play. "Justin never saw the catch as he was hit high-low and barely got the throw off. But it was a great throw and catch. Justin is the preeminent quarterback in this conference right now. He just has to prove it for five more games."
And prove it on the road for three of them, where ISU has lost 48 straight games away from Pocatello. They haven't won on the road since October 2006 at Northern Colorado; which happens to be the opponent they face in Greeley, Colo., next Saturday.
"The road streak isn't something that we're going to talk about," said Kramer. "That was in the past, now we focus on what we have to do this upcoming week especially since Northern Colorado despite their record has played very well and lost some close games."
ISU's four wins have all come at home where they haven't lost this season. They have two more home games remaining, so if form holds they could have a winning record when all is said and done…if…if... they can pick up a win on the road. The Bengals haven't had a winning record in football since 2003.
Be the first to know
Get local news delivered to your inbox!