Filer High School officially hired a new athletic director on Tuesday, and she recently served the same role at a school in Filer's conference.
Trudy Weaver will replace Zach Dong as the Wildcats' athletic director, Filer superintendent John Graham announced Wednesday. Weaver stepped down as Gooding's AD in the spring of 2017 after three years in the position, and she has spent the past year as an assistant principal at Filer.
"Athletics has been a part of my life forever," Weaver said Wednesday. "As much as it's gonna be a lot more work, I went into administration to be an athletic director.
"It seemed like the perfect fit for me right now."
Weaver, 36, has lived in south central Idaho for most of her life, and she's worked in youth athletics for more than a decade.
She graduated from Wood River High School in 2000, then received a basketball scholarship from Treasure Valley Community College. She finished her education at Montana State University and returned to Hailey, where she taught and coached.
"I love Region 4," Weaver said. "I joke, 'I want to get away, but I don't think I will. I guess I'm gonna be stuck here the rest of my life [laughs].'"
In 2006, Weaver moved to Twin Falls and took a teaching job at Lincoln Elementary School. Three years later, she became O'Leary Middle School's athletic director. She was hired as Gooding's AD and dean in 2014.
During her three years at Gooding, Weaver completed her master's degree in curriculum, instruction and innovation from Northwest Nazarene University. Under her watch, Gooding's recently formed softball program added a JV team, and the Senators started a baseball program.
Weaver was impressed with Filer High, especially its academic performance, when she considered joining the school last year. But she also chose Filer for personal reasons.
When she worked at Gooding, she lived in Jerome, and the commute wore on her. She also didn't get to see her children as much as she wanted. When Weaver took the Filer job, she and her family also decided to live in town. She told Graham at the time, "You're stuck with me for at least eight years," she said with a laugh. Her youngest child is set to graduate from Filer in eight years.
"The opportunity for my kids to go to a school where they know all their classmates, that was a huge part of it for me," Weaver said. "I was just able to learn so much this past year and grow professionally. It's a renewed spirit at Filer."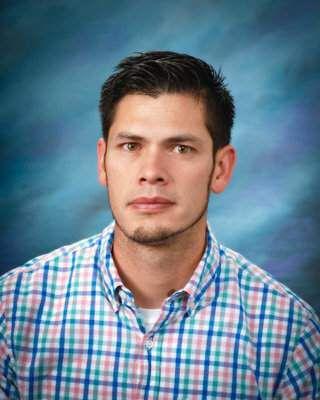 Dong, 33, said the decision the leave Filer wasn't easy, but his desire to coach weighed heaviest. Not only did Pendleton give him a coaching opportunity, it has a winning tradition with a promising roster, he said.
At Filer, he wasn't allowed to be the athletic director and a coach at the same time. The reason, Graham said, stemmed from challenges with evaluation. Filer coaches would likely struggle to assess a coach who was also the AD, Graham said, since that coach would be their superior. Time management can also be difficult for an athletic director who coaches.
"I wanted to jump into AD. That's what I went to school for. I wanted to get my feet wet there and see where it went," Dong said last week. "But after two years, the itch to coach was still there."
Dong moved from Mesa, Ariz., to the Magic Valley when he was a fourth grader. He graduated from Magic Valley Christian School, attended CSI and transferred to Boise State. Right after graduating from BSU he returned to the Magic Valley, where he taught and coached at Filer before climbing the ranks.
"Zach did a great job. We didn't want him to leave, but we wish him well, and he will do well," Graham said. "He moved us forward, and Trudy will continue to move us forward."