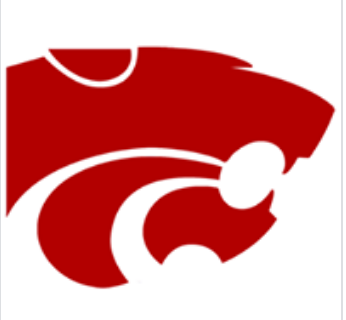 COEUR d'ALENE — The defending 3A state champion Filer volleyball team began its state tournament run with two very different wins Friday. They swept Weiser in the opening round, then needed five sets to beat Kellogg in the next round.
The first game, a 25-9, 25-12, 25-19 sweep, got the Wildcats off and running. Gracie Robinson led with 11 kills and added five aces, Ella Fischer finished with 10 kills and 11 digs, and Alexis Monson had nine kills and 13 aces. Halle Knight added 20 assists.
But things got tougher in the next round. Filer took the opening set 25-11 before Kellogg took the next two, 25-21 and 25-18.
Then Filer was ready to respond.
"In the fourth set, the girls kind of took over," Filer coach Tanya Beard said.
The Wildcats took the final two sets, 25-13 and 15-14.
Fischer had a team-best with 26 kills and added 15 digs. Gracie Robinson had a strong all-around match with 12 kills, 15 digs and five aces, and Alexis Monson added 11 kills and 15 assists.
Halle Knight racked up 29 assists while Sydney Snyder had nine, Kelsie Snyder finished with 18 digs, and Mckynlee Jacobs had six blocks.
Filer will play Sugar-Salem in the semifinal match on Saturday at 11 a.m Pacific Time. The Diggers swept Filer on Sept. 12.
"There are a lot of good teams up here," Beard said.
Meanwhile, on the other side of the bracket in 3A, Gooding lost to Fruitland before beating Timberlake. Then they finished the night with a 25-18, 25-18, 25-21 sweep over Kellogg to stay alive in the tournament.
The Senators lost 15-25, 25-11, 25-17, 25-15 in the opening-round game to Fruitland, and Ellie Stockham had nine kills and 12 digs while Kassie Adkinson had seven kills and five digs.
Gooding swept, 25-12, 25-18, 25-14 past Timberlake in the consolation round. Stockham finished with seven kills and 14 digs while Adkinson added six kills and 14 digs. Alx Roe added six kills, 10 digs and two blocks.
In the sweep over Kellogg, Stockham had a team-high 14 kills and added 11 digs, Adkinson finished with nine kills and 12 digs, and Laney Owen finished with five kills.
Gooding will face Fruitland again on Saturday at 9 a.m.
In 1A Division II, another Magic Valley team found itself undefeated at the end of the first day of play. Lighthouse Christian got past Tri-Valley in five sets, then won in four against Rockland.
The Lions needed a full team effort to survive the first match of the day, scoring 17-25, 25-19, 25-15, 24-26, 15-9. Kynlee Thornton had 21 kills, 12 digs and five aces, Jordan Morton had 12 kills and nine digs, Maycee Holloway finished with 35 assists and 11 digs to go along with six kills, and Lauren Gomez had a team-high 20 digs.
Lighthouse then earned a 25-19, 25-23, 21-25, 25-21 win over Rockland to advance to tomorrow's match against Watersprings. That match will be at 11 a.m. Pacific Time.
Thornton had a team-high 24 kills in the second match, and Holloway had 37 assists. Gomez led in digs with 27.
Castleford lost both of its matches and was eliminated from the tournament. The team fell 25-22, 25-17, 25-14 to Salmon River and 25-22, 29-27, 18-25, 19-25, 17-15 to Kendrick.
Wood River and Burley, Magic Valley's Class 4A teams, also found themselves eliminated after the first day of play.
Burley fell 25-10, 25-10, 25-16 to Bonneville before sweeping Ridgevue, 25-13, 25-12, 25-20.
The Bobcats took the first two sets from Lakeland before falling in five, 12-25, 23-25, 25-22, 26-24, 15-9, to end their season.
Wood River lost to Lakeland with scores of 25-21, 25-17, 23-25, 25-23 in the first round before coming back to beat Shelley, 25-17, 27-25, 18-25, 25-15. They then fell to Century, the team that swept them for the District IV title last week, 25-17, 25-13, 25-11.
Valley also saw its tournament run cut short in 1A Division I. They got swept, 25-22, 25-16, 25-17 by Genessee, then fell in four sets to Butte County, 23-25, 25-23, 25-18, 25-20 to end their season.
Get in the game with our Prep Sports Newsletter
Sent weekly directly to your inbox!