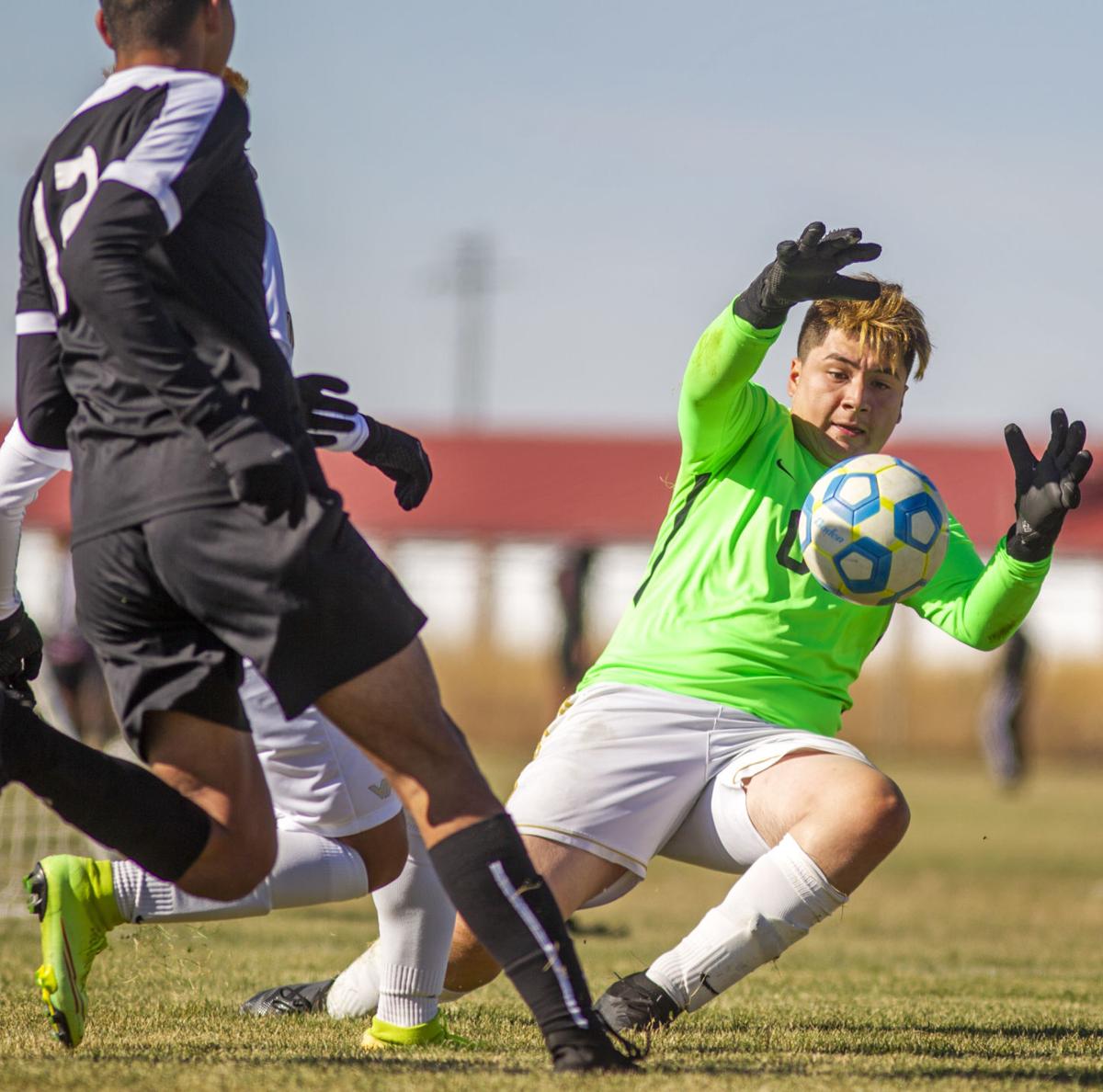 IDAHO FALLS — In an overtime and double-overtime thriller, both Canyon Ridge and Jerome lost their chance at the state title, but the Twin Falls girls are headed to the 4A State Soccer Championship Game for a chance at a state title after beating the Middleton Vikings 4-0.
Finishing with a hat trick in the win on Thursday against Bishop Kelly, junior Chowder Bailey stayed hot on the pitch with a goal off an assist by senior Emily Bruns and paid back her senior teammate with an assist on Bruns goal. That championship game is at 2 p.m. Saturday against Preston.
"We had some more opportunities that we just didn't finish," said Twin Falls coach Katie Kauffman. "After our win yesterday, it would have been easy to have a let down but we got up early with both goals in the first half. Our freshman goalie, Sydney Jund, made some key saves and played with good hands. We feel blessed to be here and now playing in a championship game when we didn't even know if we would have a season or not."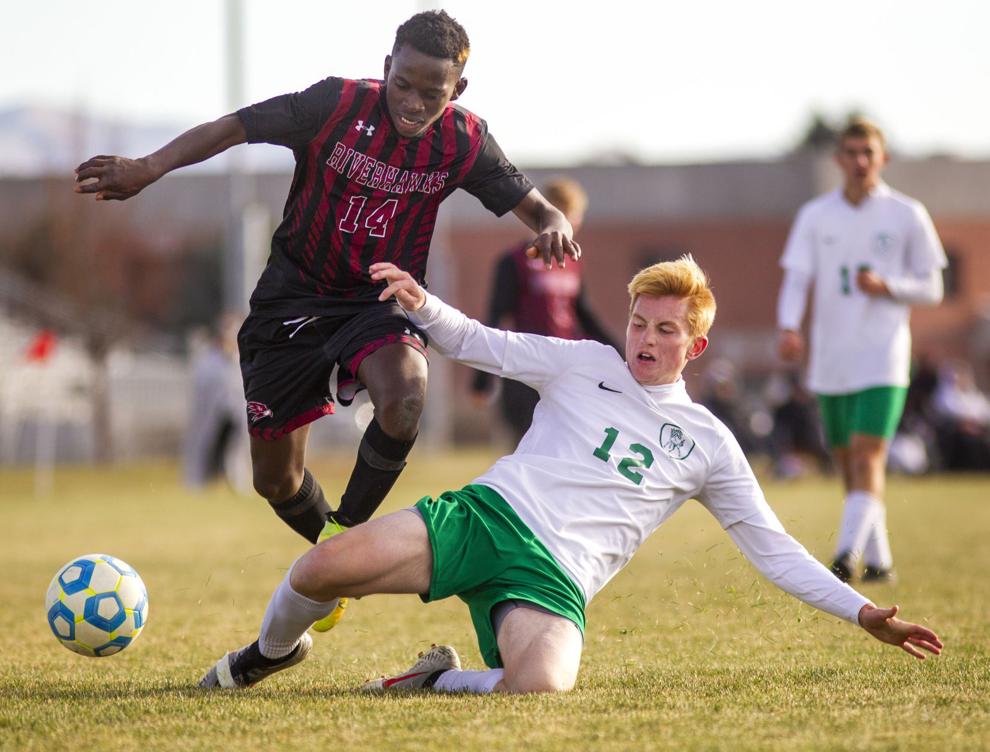 As Jerome faced off against Vallivue, Senior Alfredo Ortiz scored within the first five minutes to give the Tigers an early lead. Raoul Barragan, of Vallivue, answered back with a goal of his own with only 12 minutes left in the first half.
After 25 minutes of second-half play, Vallivue's David Campos Briceno hammered the ball into the net to give the Falcons a 2-1 lead.
With only two minutes left, Jerome junior Edgar Camacho took his shot and brought the Tigers back into the game.
They entered overtime, where neither team was able to score. In double-overtime, the Vallivue team found their opportunity and took it, advancing them to the state championship game.
"We had our chances and we had some miss communication on one of their goals," said Jerome coach Jake Wood. "We didn't play very well in the first half but played better in the second half."
Next up was Canyon Ridge, who after their 5-2 win over Century, came into the game with high expectations from their fans.
But Blackfoot was a fiercer opponent than anyone could have predicted.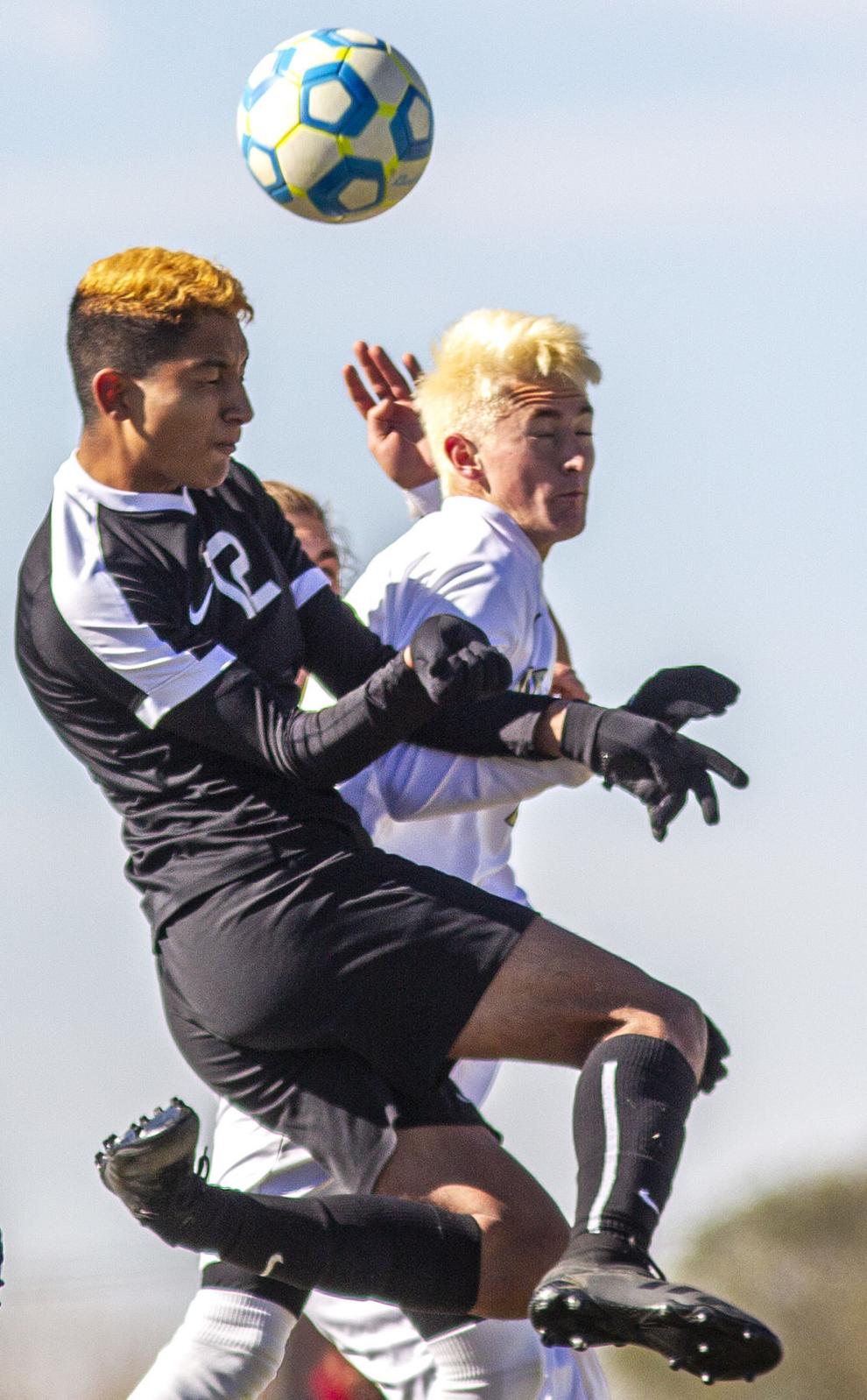 The first 25 minutes of play was a demonstration of evenly matched strikers and defenders on both sides. After a huge throw-in that placed the ball directly in front of the net, Blackfoot's Dominic Sanchez found an opening and took his shot.
Within three minutes, Canyon Ridge answered back. senior Alimasi Jamari sunk a shot off a corner kick to tie the game 1-1.
The second half passed without any goals scored, sending the game into overtime where Blackfoot was able to pull ahead and win.
Jerome and Canyon Ridge will face each other today in the third-place consolation match at noon.