KIMBERLY — Kimberly High School's Dawson Cummins is no stranger to success, but he also knows how much work it takes to get it. His summer routine is a good example of that.
Cummins, who will be a senior for the Bulldogs this year, plays football, basketball and baseball. He also plays legion ball in the summer, which happens to be one of his busiest times of the year.
Sometimes all three sports have to fit into a single day. It's what helps him stand out on whatever field or court he steps onto.
"I think you can look at it two ways," Cummins said. "Yeah, you do get worn out, but it's also getting exposure to all the different sports to better yourself."
His day typically starts at 6:30 a.m. with training for football. Then he moves on to weightlifting and conditioning, plus some of the players will run through plays and schemes together. His team was able to visit Idaho State for a camp earlier this summer, where Cummins said they faced some good competition to help them improve.
On the field, Cummins has proved to be a versatile player. He played quarterback for Kimberly until he injured his elbow in baseball last spring. He moved to wide receiver while he recovered in the offseason.
He said the position switch wasn't completely a result of the injury, but he ended up staying at receiver in the fall. He thrived in that role, earning First-Team All-Sawtooth Central Idaho Conference (SCIC) honors.
This year, Cummins said he's willing to play whatever position the team needs him to.
Football is over at 8 a.m. every morning, and next up is basketball at 9. The team has open gym where players can come in and shoot and work on drills. The team also played in four different tournaments together in June around the state. It's the kind of regimen that helped him become a deadly outside shooter who can do a little bit of everything on the court.
The Bulldogs' basketball team made it to back-to-back state championships over the last two years, and Cummins is a big reason why. Last year, he was named the SCIC Player of the Year, plus the 3A Player of the Year by the Idaho Statesman. He averaged 15.2 points, 3.1 rebounds, 1.6 assists and 1.5 steals per game.
A 6-3 shooting guard with good athleticism, he can spot up, create his own shot, or shoot over people from almost anywhere on the floor.
You have free articles remaining.
After basketball, he might take a "break" and go do a different kind of work. He works on the family farm for his dad, Nick, whenever he can fit it into his schedule.
By the end of the day, Cummins has already put in quite a bit of effort, but his favorite sport is the last one: baseball. The legion team plays a lot of doubleheaders, which can go late into the night.
Kimberly's high school and legion coach, Simon Olsen, said Cummins has been one of the team's stud pitchers since he came in as a freshman. He also catches and plays shortstop.
But there's an obvious difference in the team's attitude when he steps on the mound to pitch.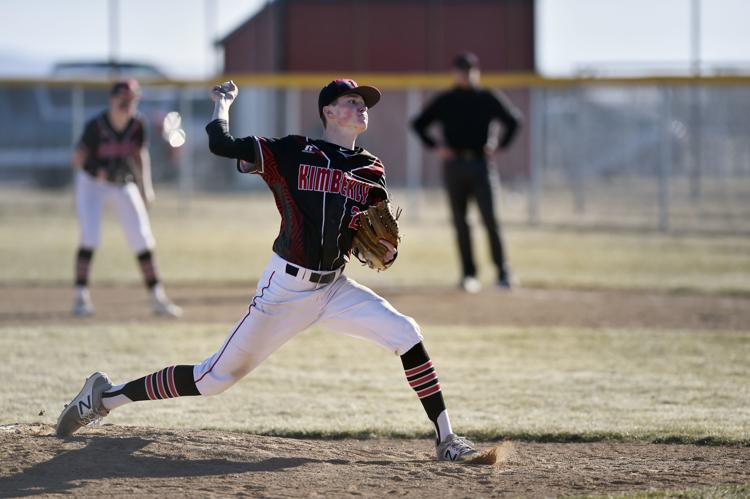 "This year, whenever we put him on the bump, you could tell the whole team's body language and everything, they were all ready to win a baseball game," Olsen said.
There have been times during the season when Cummins and some other players have had to miss games to play in basketball tournaments. Olsen said one of the most important things the team doesn't have when he's gone is his leadership.
"That's probably one of the biggest things we do miss from him out on the baseball field is he's one of those guys that people want to win for him," Olsen said. "He's not real vocal, but he leads through actions pretty well."
Cummins wants to play baseball in college. He said the pitcher is his favorite position.
"It's more of an individual thing," he said. "It's just you and the batter. I love the competitiveness and the showdown with that."
Kimberly is prepared to make some noise in a lot of sports this year, including football. Besides Cummins, they return the SCIC Offensive player of the Year (running back McKade Huft) and the Defensive Player of the Year (linebacker AJ Garrell).