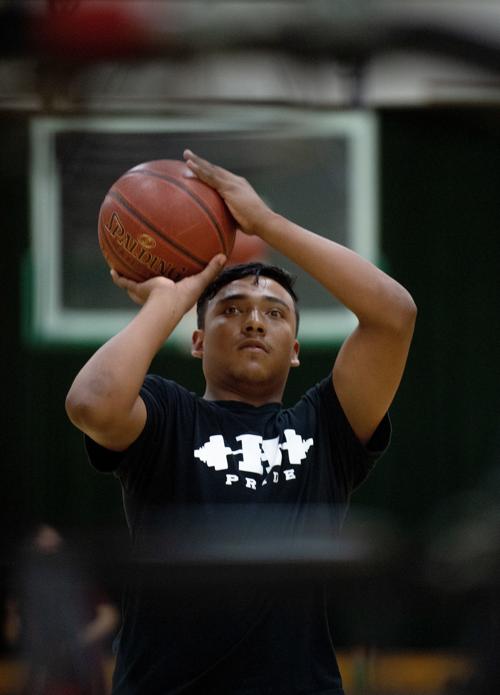 HANSEN — On a hot July evening, Hansen High School's Jonathan Camarillo was hard at work in the school's steamy gym.
Camarillo is busy during the summer, juggling his dual roles playing goalie for a Twin Falls soccer league and working his job in the fields.
But on Wednesday, he was parked in front of a basket taking hundreds of consecutive shots from the top of the key. A machine set up around the hoop caught the basketballs and passed them back to him, and he repeated the motion over and over while a few of his teammates arrived for open gym. He was one of the first players to arrive.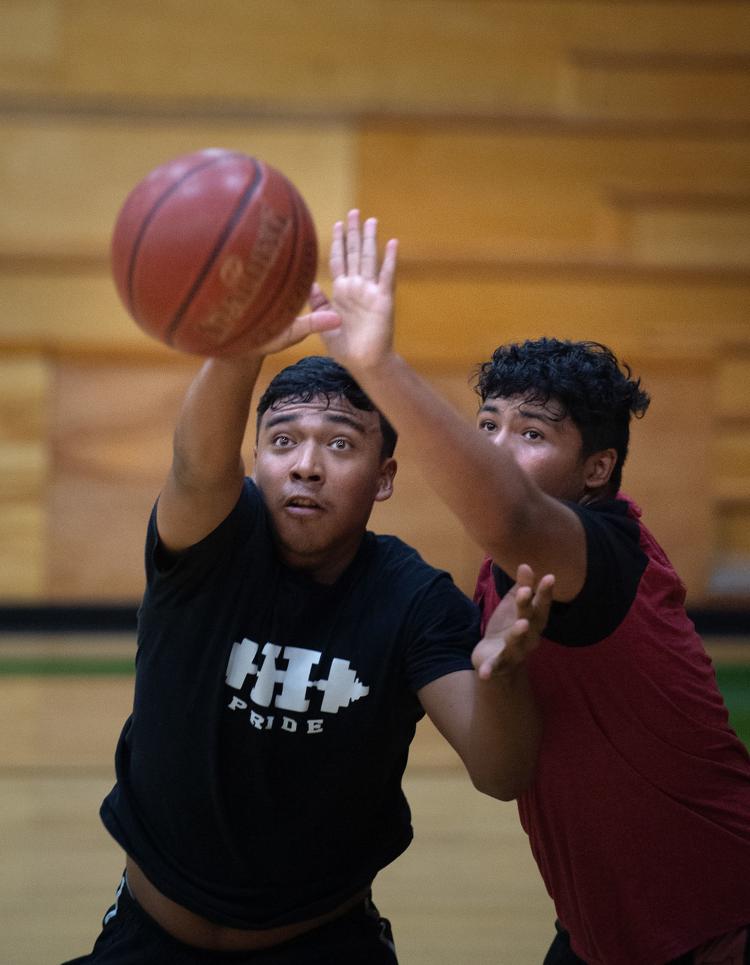 "He's got a pretty jumper from the free-throw line and from outside, but if he can just be more consistent inside, his numbers could be almost double what they are," Hansen Assistant Coach Jesus Guerrero said with a laugh.
That much of a jump in production would be big for any player, especially for one who averaged 21.9 points per game last season.
Averaging 43.8 points per game might be out of the question for Camarillo — or for any player — but a continued improvement on the court is not. The junior-to-be still has time to develop after starting on the varsity team during his freshman and sophomore seasons.
Guerrero coached Camarillo when he was a freshman on the junior varsity team at the start of the 2017-18 season. It didn't take long to see what a talented athlete he was, and Guerrero didn't have him on the JV team for long.
Camarillo quickly transitioned to the varsity team. It seemed strange for a while to be playing with more experienced players before he grew into it, he said.
"Then I started learning from the older kids," he said, "and I got more comfortable with them."
As a Class 1A Division 2 school — the smallest classification in Idaho — many of Hansen's athletes play multiple sports. Camarillo plays football and basketball, and runs track and field. He also plays soccer through a separate league in Twin Falls since the Huskies don't have a school team. That makes for a year-round sports schedule, and he values the relationships he's built through all of it.
"You get to meet new friends and build bonds with them," Camarillo said.
He played various positions for the football team last year, including quarterback, tight end, linebacker and defensive end. He suffered a bone bruise to his knee during the football season, and the injury lingered into basketball season. He missed several games early on, and the team struggled without him.
Hansen lost its first seven games of the 2018-19 season, and their first win didn't come until after Christmas break, but they went 9-8 after the New Year began. Camarillo was a big part of those wins once he was healthy enough to play again.
He averaged 21.9 points, 9.7 rebounds, 1.6 assists and 2.4 steals per game in 14 games. His best statistical game of the season was a 29-point, 18-rebound performance against Hagerman on Jan. 21.
Camarillo was named to the All-Sawtooth Conference Second team, a notable accomplishment considering how much time he missed with the injury.
Guerrero said Camarillo is quiet but hard-working.
"He goes out there and puts a lot of effort into every sport he does," his coach said. "He takes a lot of pride in doing that."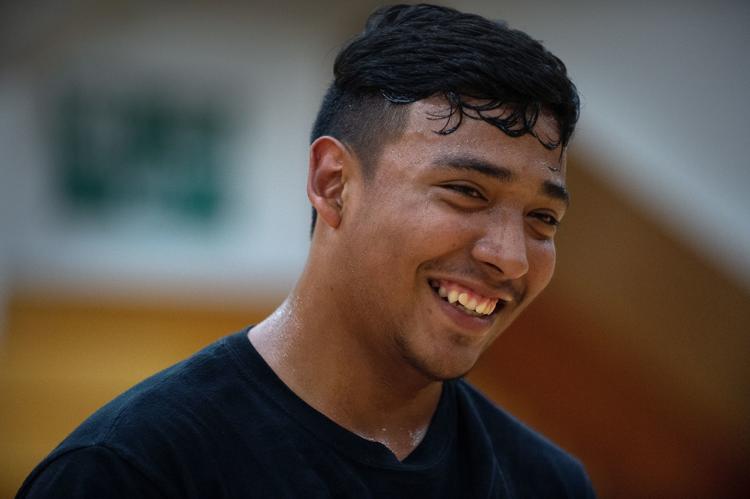 Camarillo doesn't have a favorite sport, but his goal is to land a basketball scholarship and play in college. But before that happens, he has another goal in mind. He hopes his team can grow and improve together this season, then make a huge leap the year after that.
"What I'm trying to do for this season in basketball is get everyone to help each other for next season, my senior year," Camarillo said. "I'm pretty sure my senior year, we're going to state."
It's the kind of confidence Guerrero has seen in his player through his early athletic career at Hansen. Even though he is quiet, the drive and willingness to fight through injuries has always been present. When he got injured last season, he didn't tell anyone about the pain initially. But he had his knee examined and sat out when others started noticing him hobbling around.
Now, Guerrero hopes Camarillo will adopt more of a leadership role for the other athletes.
"He's kind of quiet but he leads by example," Guerrero said. "We definitely want him to step up and take a bigger role with that next year."
Not all of the improvements Camarillo wants to make are statistical.
Part of the job is pushing his teammates to improve. He said the team as a whole needs to work on defense, and he also needs to refine his skills at that end of the court.
Camarillo spends a good part of the open gym session working on scoring around the basket.
But as far as numbers go, he's good with those off the court, too. His favorite subject in school is math. He admitted with a grin that the subject is not a common favorite.
"I just find it interesting," Camarillo said, "and it's cool."
Camarillo refines his skills on, off court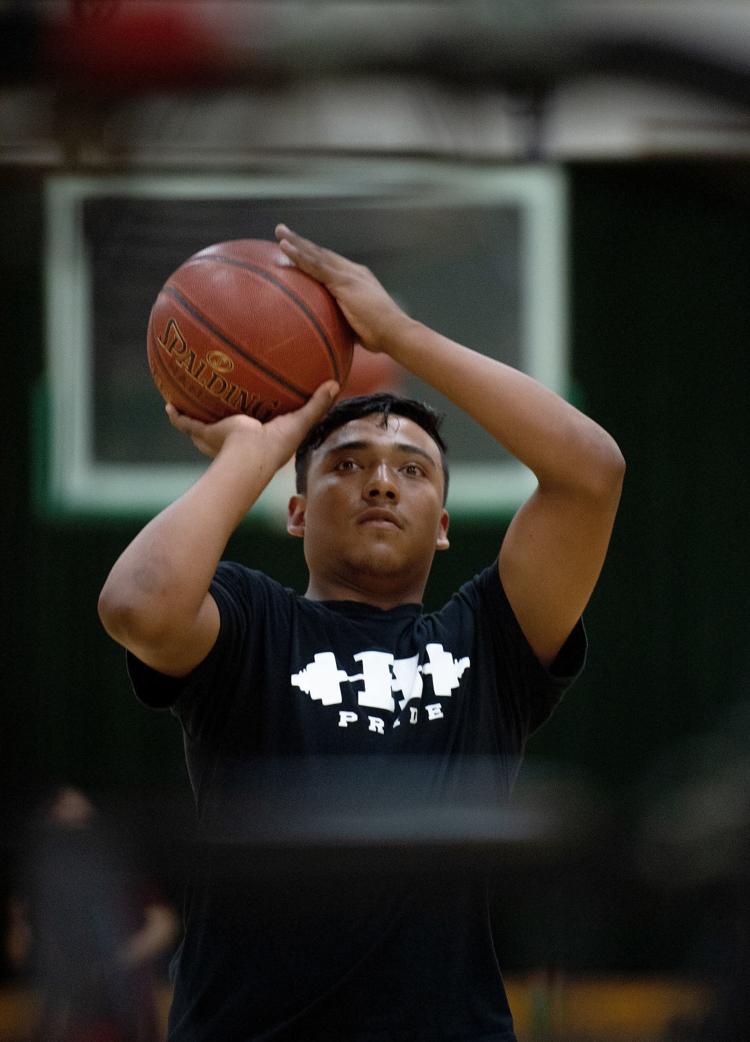 Camarillo refines his skills on, off court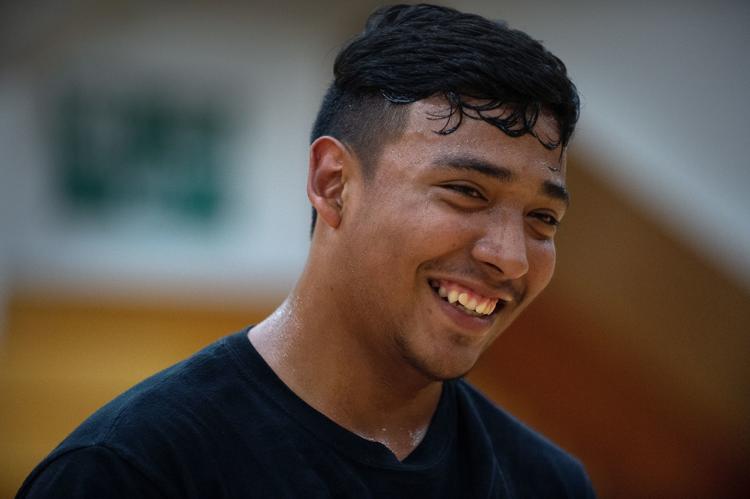 Camarillo refines his skills on, off court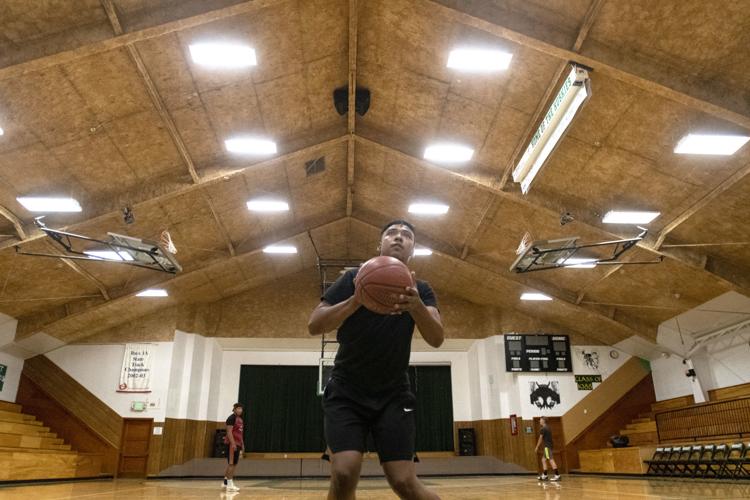 Camarillo refines his skills on, off court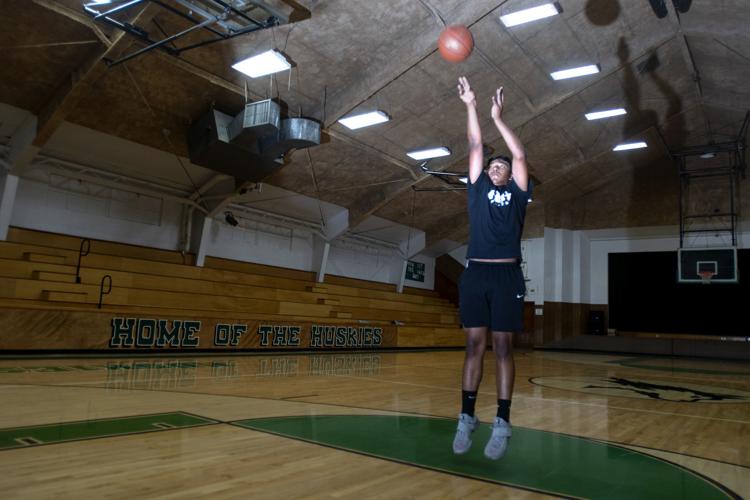 Camarillo refines his skills on, off court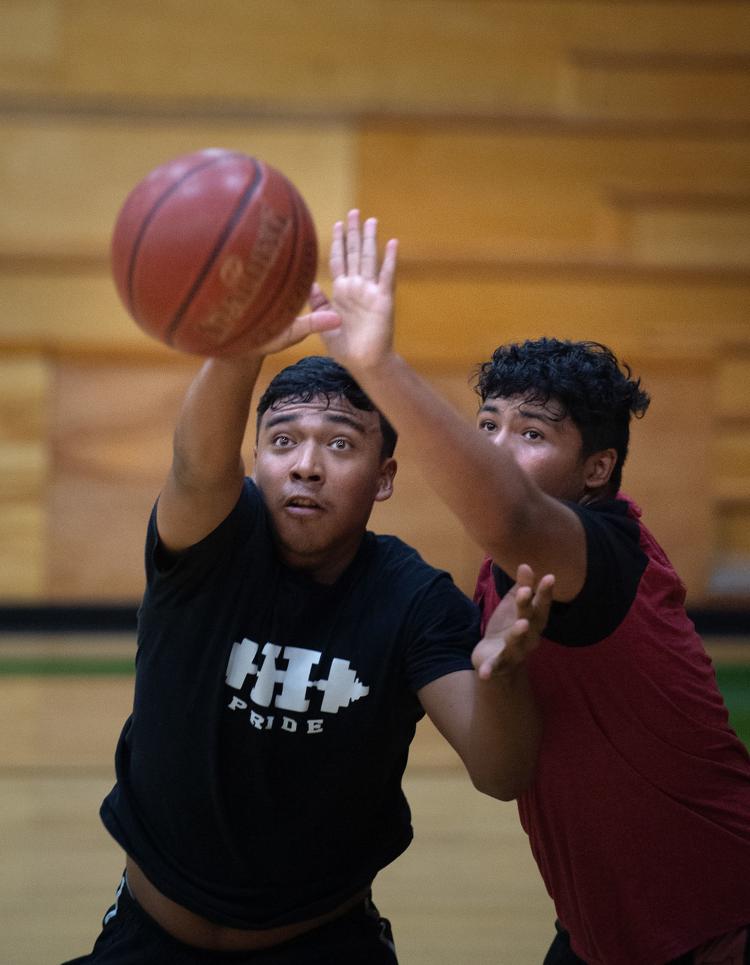 Camarillo refines his skills on, off court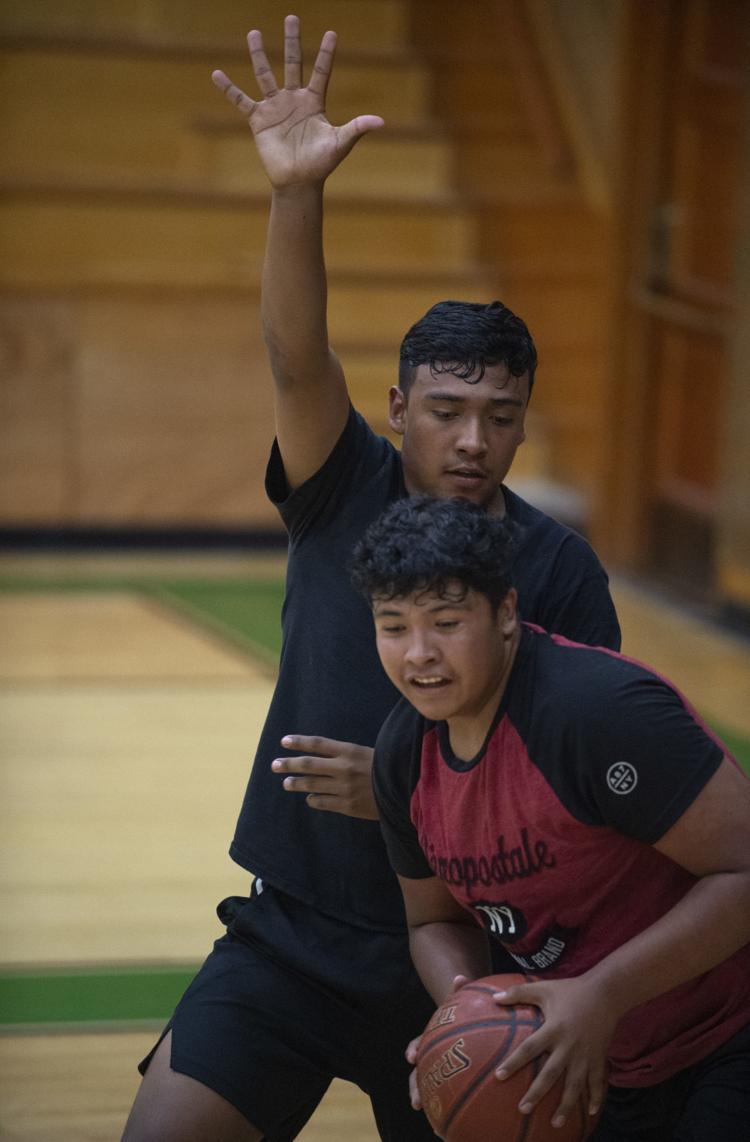 Camarillo refines his skills on, off court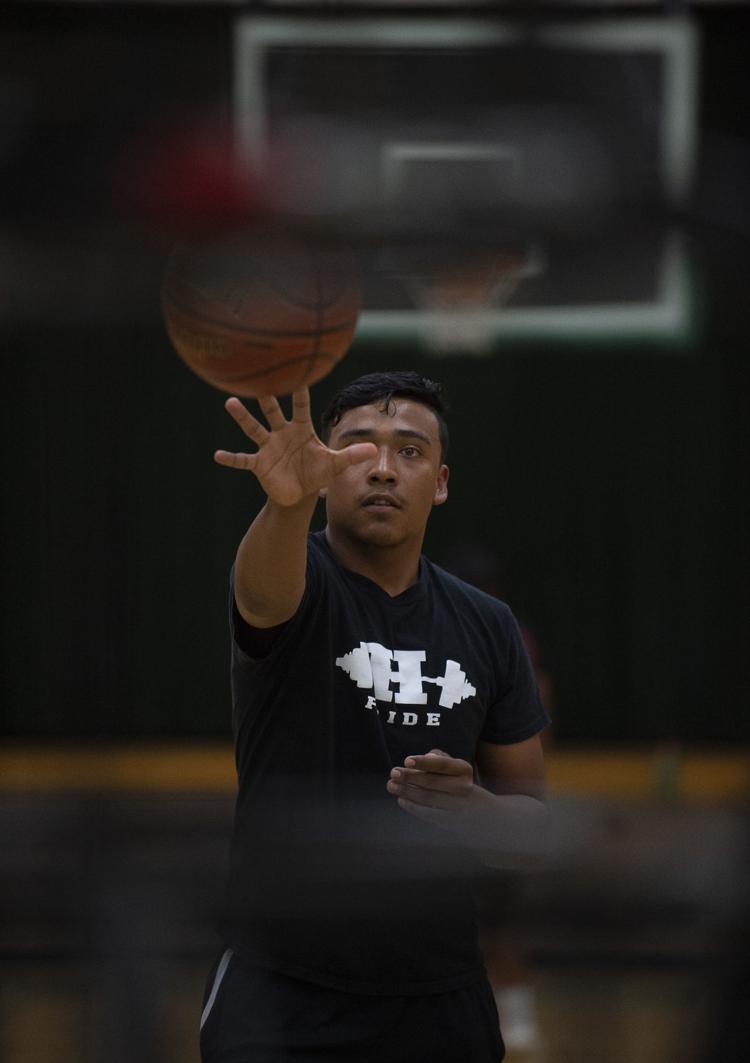 Get in the game with our Prep Sports Newsletter
Sent weekly directly to your inbox!