Wednesday, Feb. 3
GOODING — The Senators had three players in double figures led by senior Gavin Martin with 19 points, junior Colston Loveland with 15 and junior Cooper Pavkov added 12 in the Gooding win over Wendell. Senior Gavin Martin led the Trojans with 19 points. Wendell hosts Declo and Gooding hosts Buhl on Friday.
Richfield 54, Grace Lutheran 29
RICHFIELD — Everybody that played scored in the Richfield win over Grace Lutheran. Sophomore Carsn Perkes was the leading scorer with 18 points and senior Angel Melendrez had 10 points coming off the bench. Senior Rance Allen led the Tigers with nine boards. Richfield hosts Camas County on Thursday.
Soda Springs 71, Valley 40
SODA SPRINGS — Valley junior Jesus Hernandez led the Vikings with 12 points and junior Jadon Johnson added 10 in the loss to the Cardinals. Valley hosts Dietrich on Saturday.
"We took it square on the chin tonight," said Valley coach Brian Hardy.
Camas County 57, Idaho School For the Deaf and the Blind 5
GOODING — The Mushers got 14 points from junior Laura Thompson and junior Leslie Staley added seven in the win over the Raptors. Kirie Welch scored five points and Taylor Radford had two for ISDB. Camas County opens 1ADII district tournament play on Saturday at 7:30 p.m. at Shoshone.
JEROME — Senior Alexis White hit two clutch 3-pointers in the final minute giving No. 4 Jerome the come from behind win over No. 5 Twin Falls. The Tigers trailed for three quarters and at the start of the fourth period, the Bruins led 31-27. Jerome out scored Twin Falls 17-11 in the fourth quarter for the win. White finished with 19 points as did junior Chowder Bailey for the Bruins. Jerome will play at Burley on Friday at 7 p.m. and Twin Falls will play at Minico on Friday at 6:30 p.m.
Canyon Ridge 49, Minico 44
RUPERT — No. 6 Canyon Ridge pulled the first night upset with the win over No. 3 Minico. Junior Logan Roberts finished with a double-double of 15 points and 12 rebounds in the Riverhawks win followed by senior Dorcas Lupumba also with a double-double, 10 points and a team-high 15 boards and junior Jordan Roberts had 12 points. Minico freshman Carlie Latta led the Spartans with 14 and senior Itzel Guzman had 11. Canyon Ridge will play at No. 2 Mountain Home on Friday at 6 p.m. and Minico will host Twin Falls on Friday at 6:30 p.m.
FILER — The Bulldogs eliminated the Indians from the 3A district tournament behind junior Reece Garey and sophomore Mekell Wright each tossing in 15 points. Buhl sophomore Mehgan Montgomery had a team-high eight points. No. 3 Gooding will host No. 2 Kimberly on Monday at 7 p.m. in a loser-out game.
FILER — Filer junior Alexis Monson led all players with 22 points and Gooding junior Reece Fleming had 21 points in the Wildcats district win over the Senators. No. 3 Gooding will host No. 2 Kimberly on Monday at 7 p.m. in a loser-out game and No. 1 Filer will play the winner of Kimberly-Gooding on Wednesday at 7 p.m. in the championship game.
MURTAUGH — Murtaugh junior Addie Stoker had 11 points, freshman Addison Stanger followed with 10 points and senior Amanda Elorrieta had a double-double, 10 points and 10 rebounds, in the Red Devils win over the Hornets. Sophomore Kylan Jones led Oakley with 10 points. No. 4 Oakley will host No. 6 Glenns Ferry on Friday at 7 p.m. in a loser-out game and No. 1 Murtaugh will host No. 2 Lighthouse Christian on Monday at 7 p.m. in the championship game.
Lighthouse Christian 72, Raft River 51
TWIN FALLS — The Lions came out quick, grabbing an 18-3 lead after the first quarter but Raft River closed the gap in the second period, outscoring Lighthouse Christian, 23-17 but still trailing 35-26 at the half. The Lions scored 36 points in the fourth quarter and Raft River had 25 to seal the win. Senior Kynlee Thornton led all players with 25 points, sophomore Jordan Wolverton finished with 17, junior Aleia Blakeslee had 11 and sophomore Bele Rogers had 10 for the Lions. For the Trojans, senior Braylee Heaton led with 16 points, senior Kaybree Christensen had 11 and sophomore Logan Jones had 10. No. 3 Raft River will host No. 5 Shoshone on Friday at 7 p.m. in a loser-out game and No. 2 Lighthouse Christian will play at No. 1 Murtaugh on Monday at 7 p.m. in the championship game.
Tuesday, Feb. 2
Camas County 63, Carey 58
FAIRFIELD — The Mushers defeated the Panthers in the Sawtooth Conference home game. Junior Dawson Kramer finished with 21 points, seven rebounds and three blocks and junior Breken Clarke had 17 points and 10 rebounds for Camas County. Senior Hunter Smith led Carey with 21 points and senior Dallin Parke had 11. Carey hosts Glenns Ferry and Camas County is at Richfield on Thursday.
Jerome defeats Twin Falls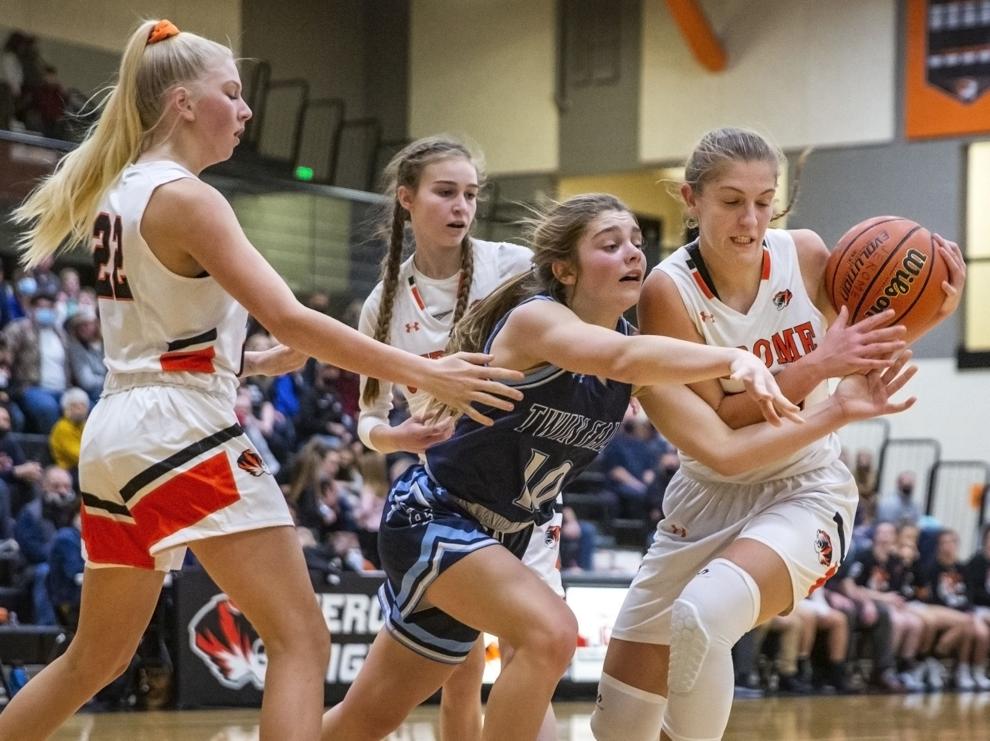 Jerome defeats Twin Falls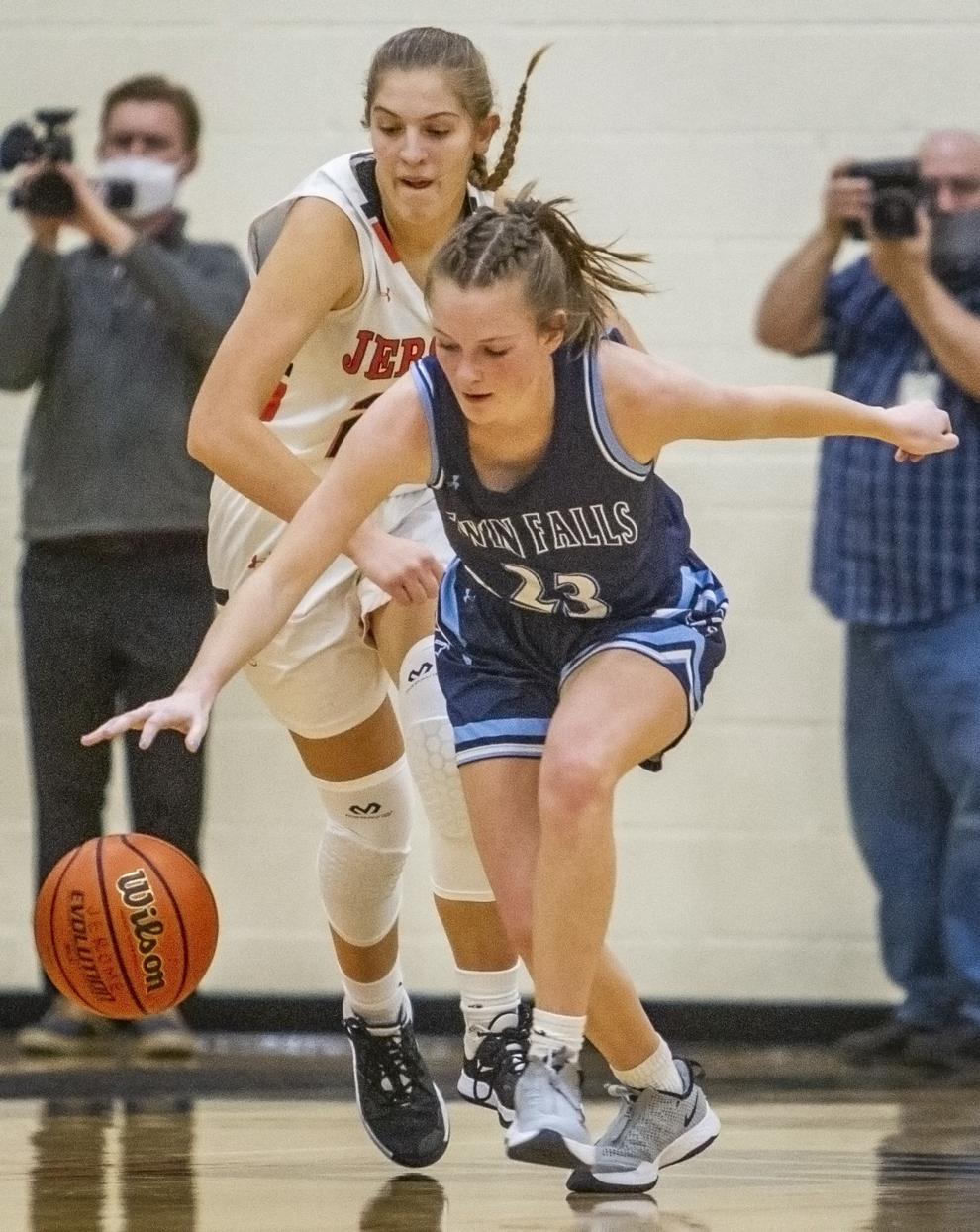 Jerome defeats Twin Falls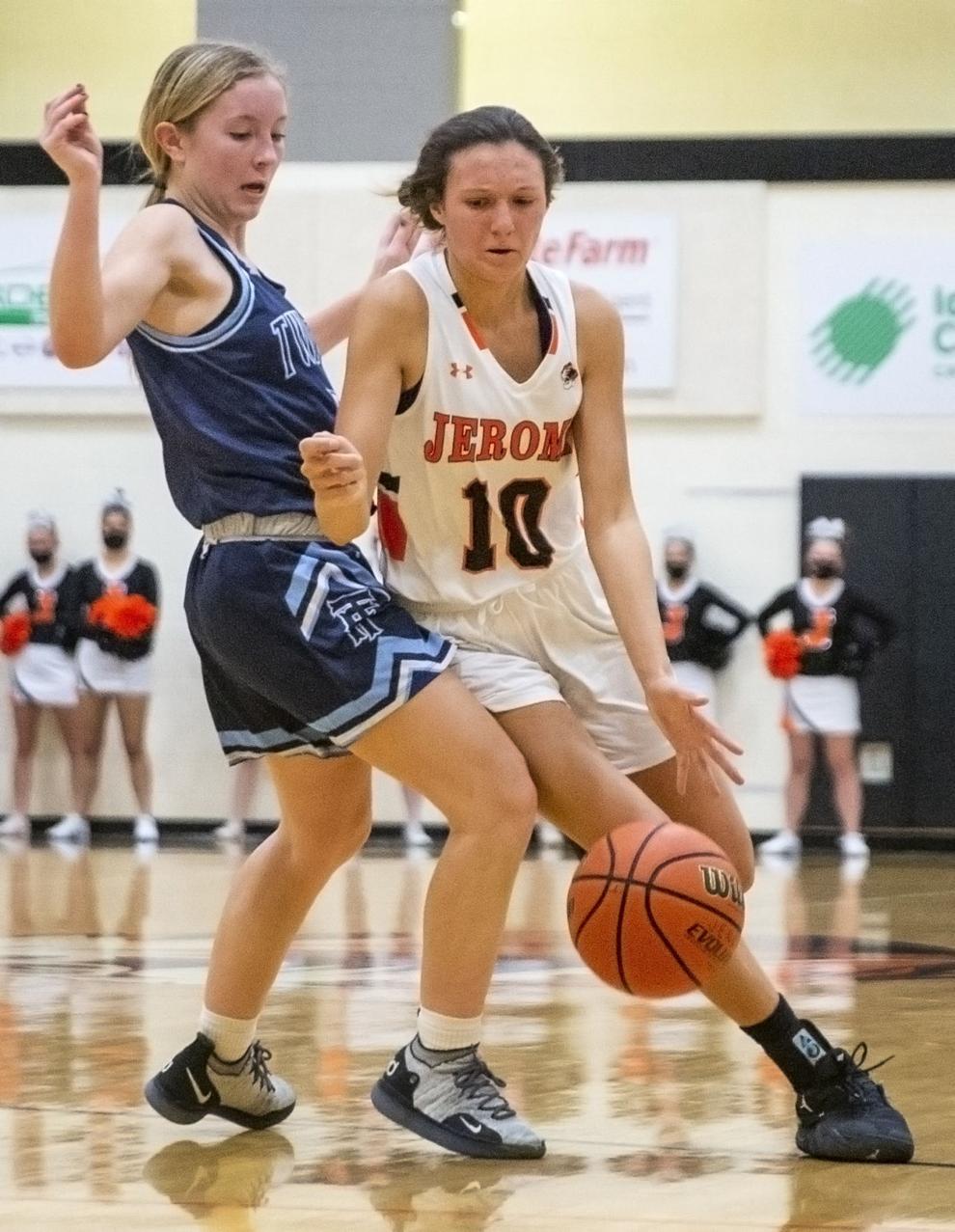 Jerome defeats Twin Falls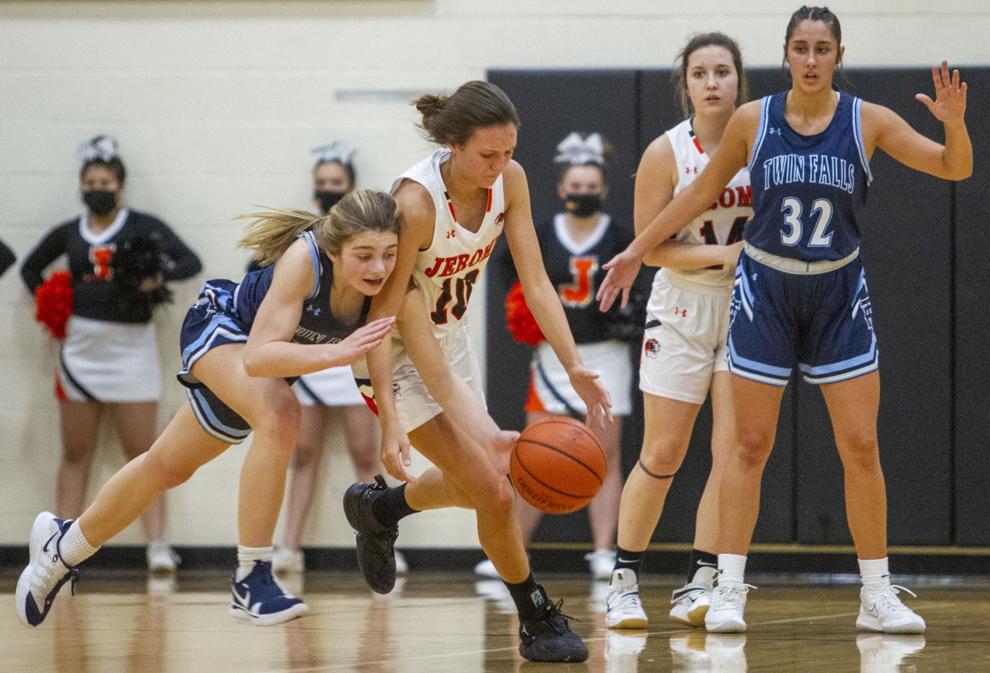 Jerome defeats Twin Falls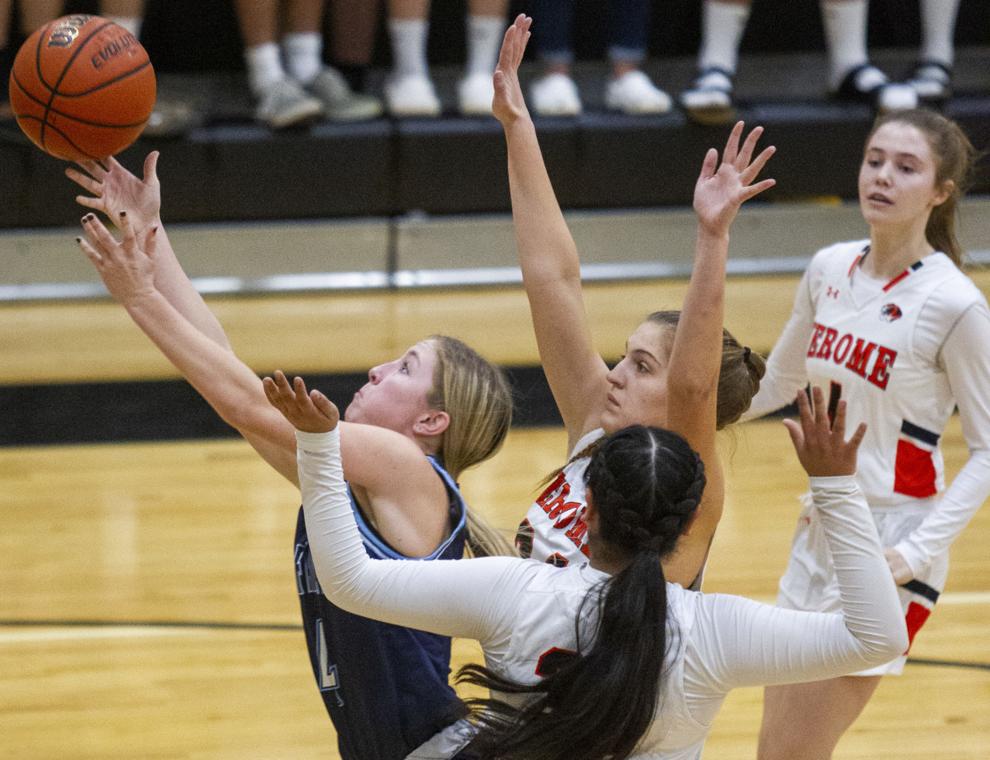 Jerome defeats Twin Falls
Jerome defeats Twin Falls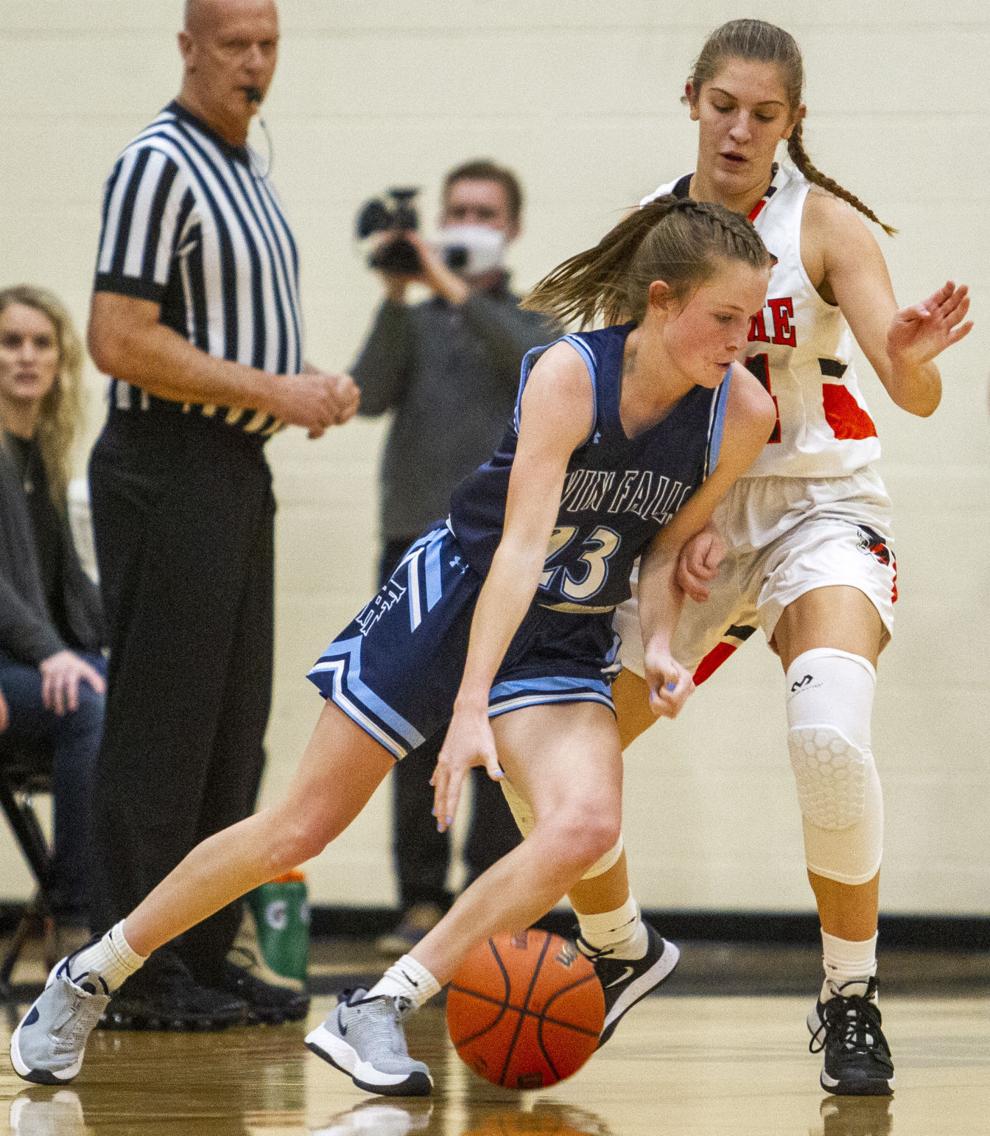 Jerome defeats Twin Falls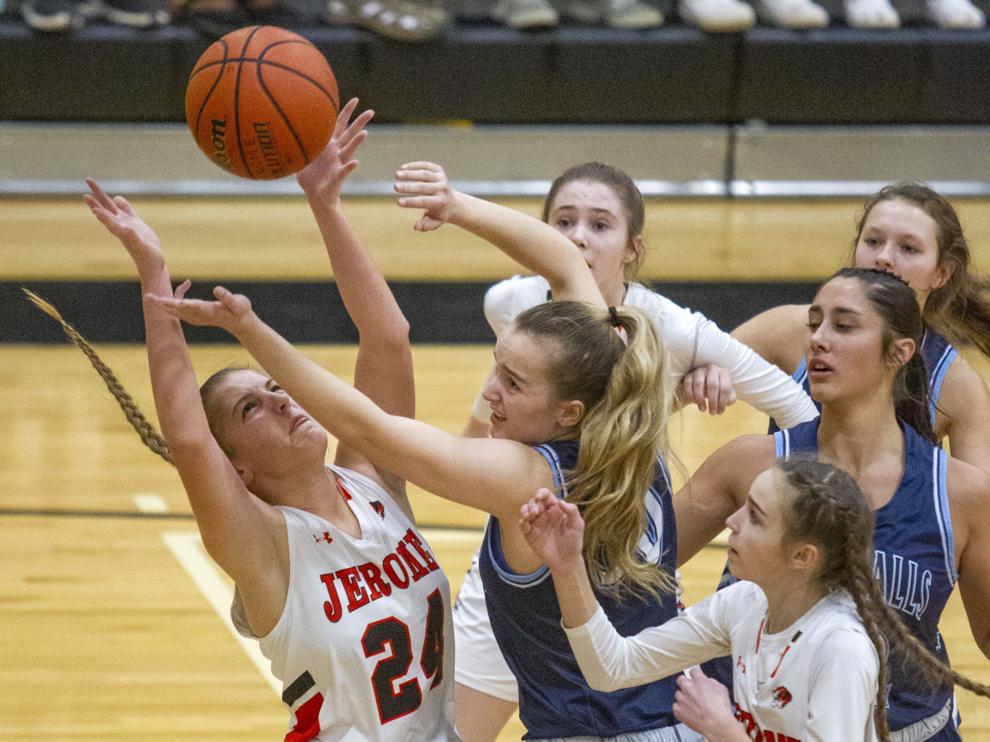 Jerome defeats Twin Falls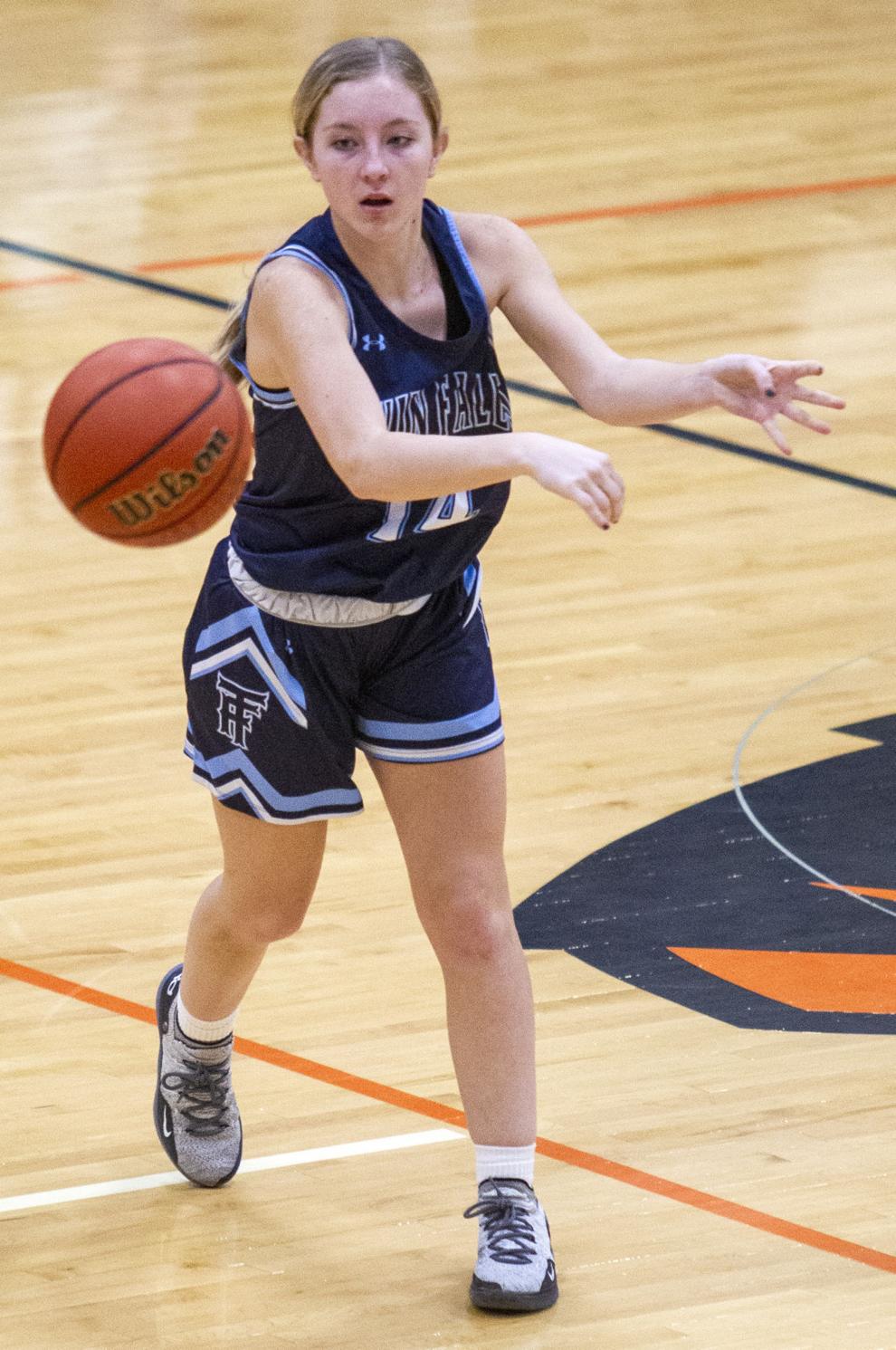 Jerome defeats Twin Falls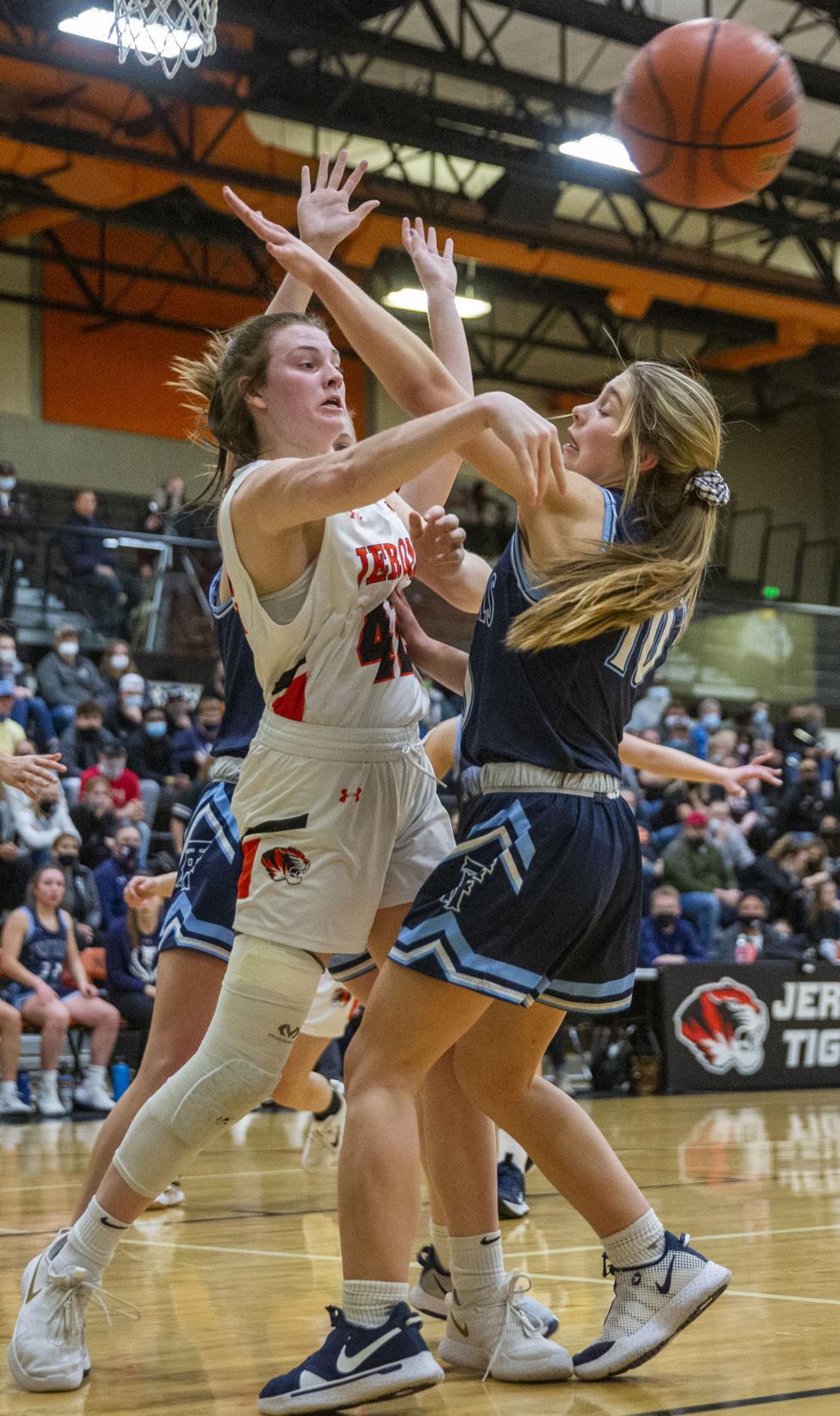 Jerome defeats Twin Falls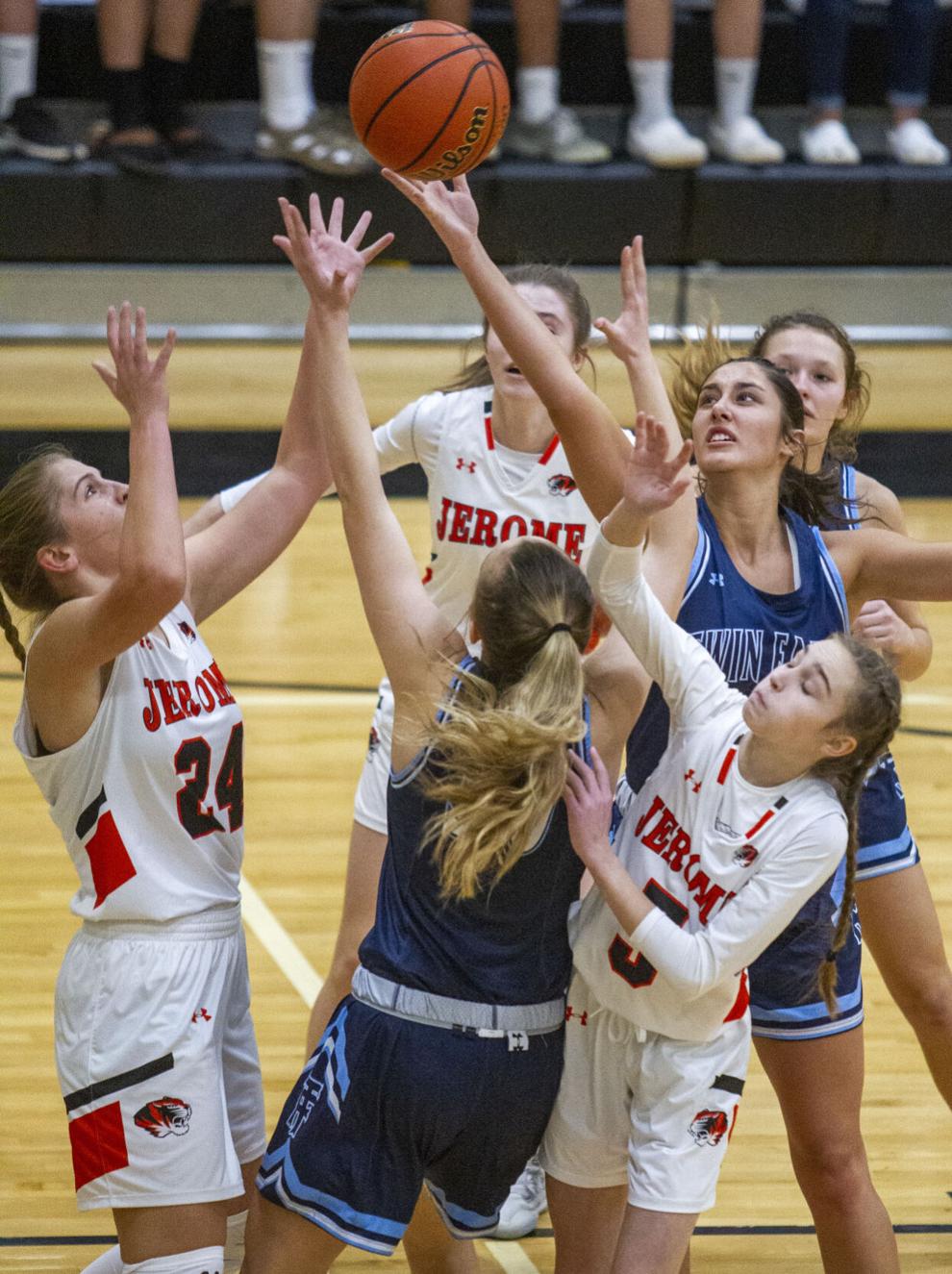 Jerome defeats Twin Falls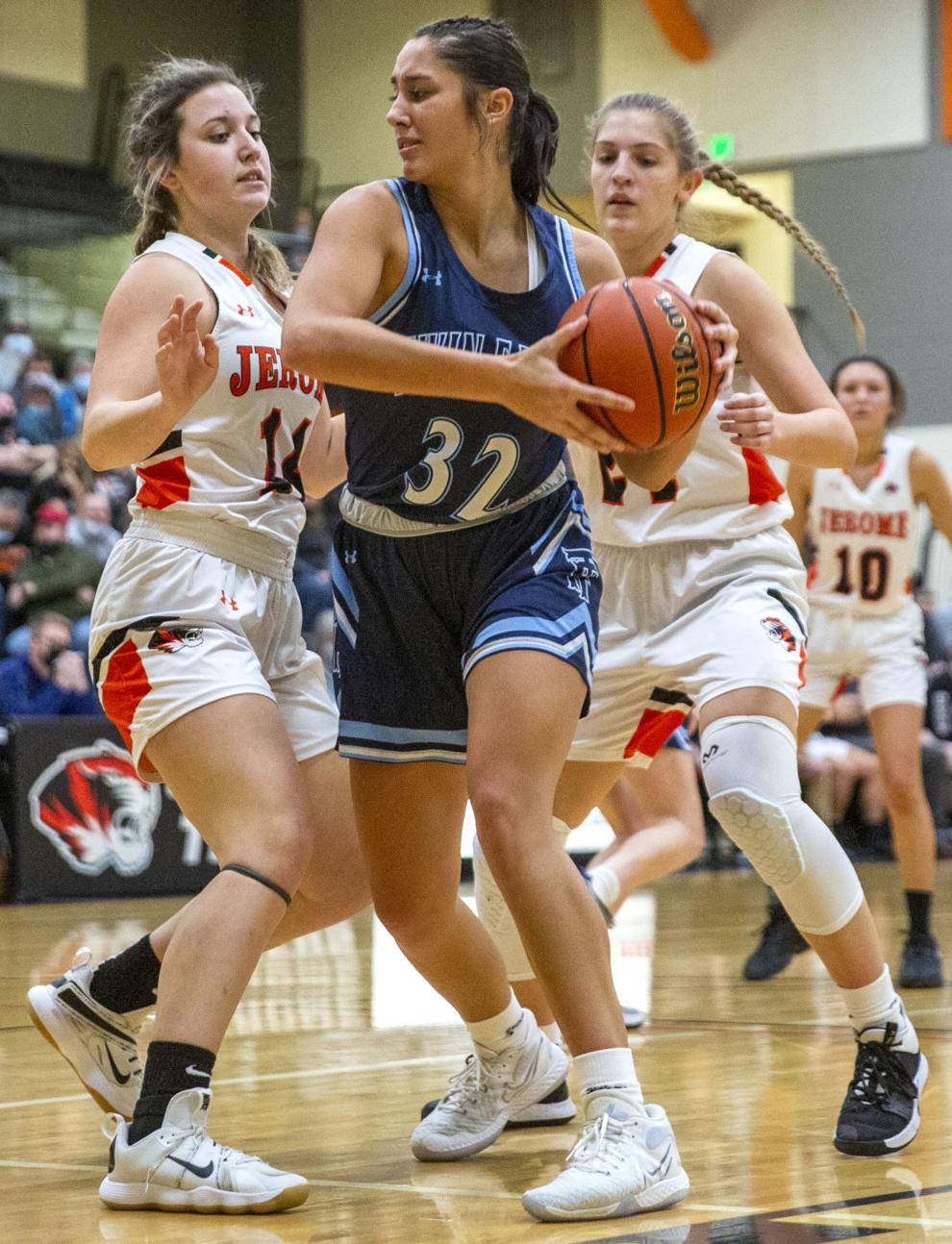 Jerome defeats Twin Falls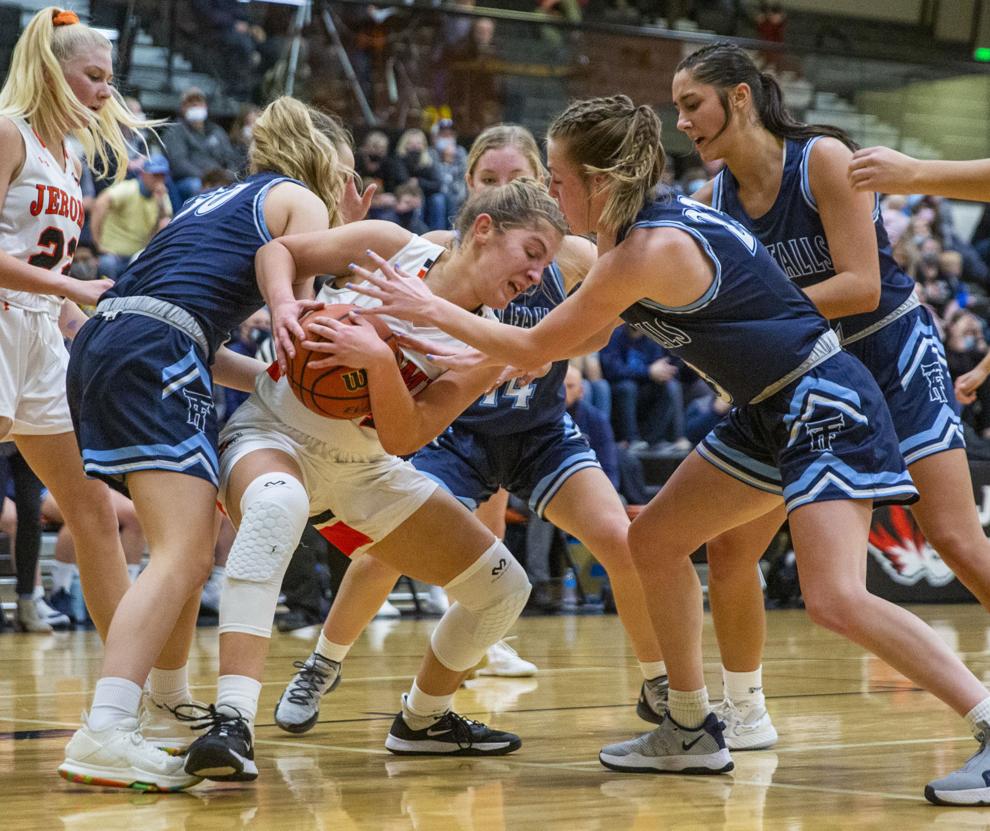 Jerome defeats Twin Falls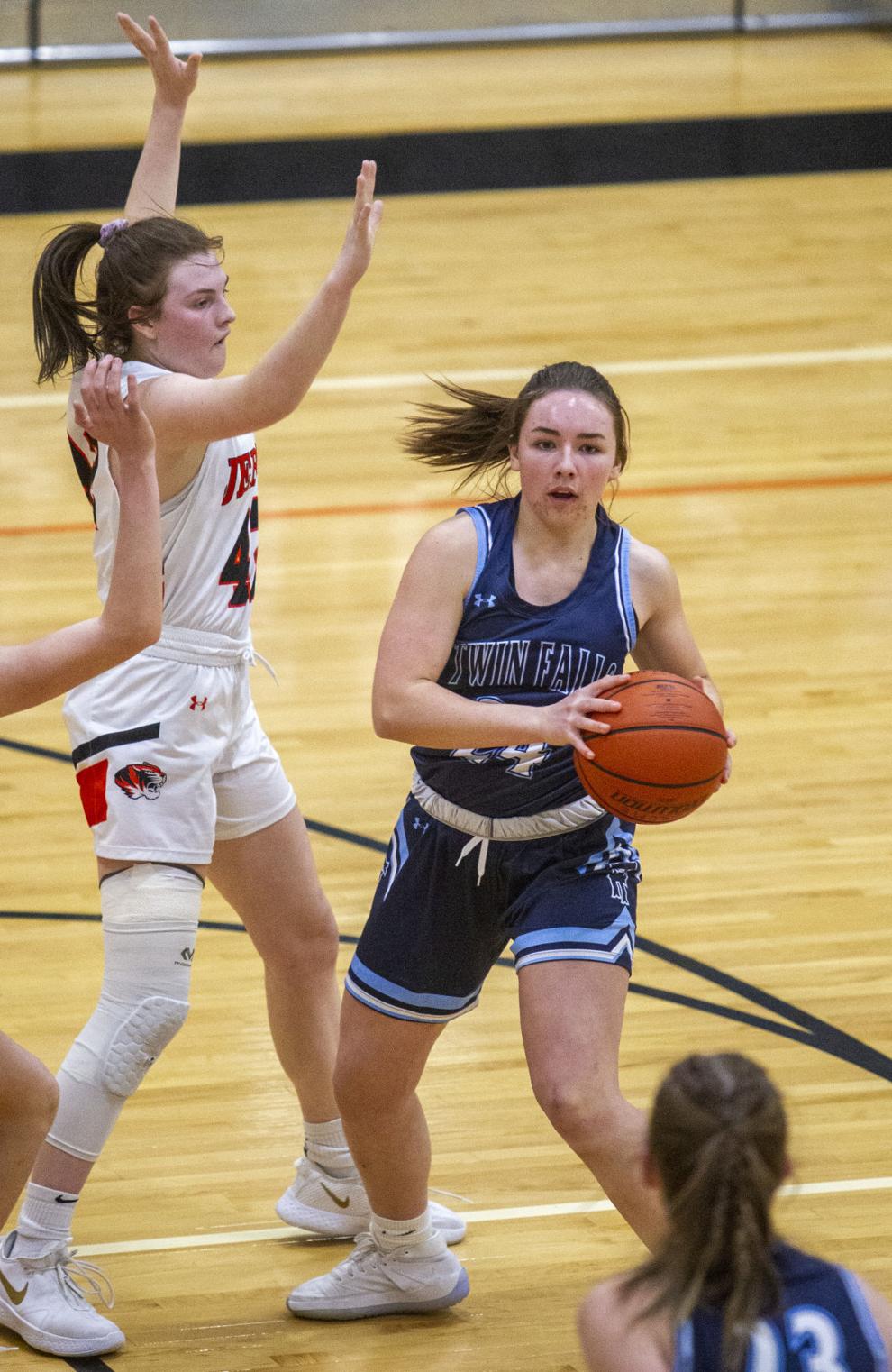 Jerome defeats Twin Falls