Thursday, April 29
Baseball
Burley 11, Mountain Home 0
MOUNTAIN HOME — Slayder Watterson took the win allowing zero runs and one hit with nine strikeouts in the Bobcats win over the Tigers. James Shockeytook the loss for Mountain Home in four and a third innings, allowing six hits and nine runs while striking out six. Alex Lopez (1.1 innings) and Chase Southern (a third of inning) followed. The Bobcats fired up the offense in the first inning, when Jace Robinson doubled driving in two runs and the Bobcats put up four runs in the fifth inning. For the Bobcats, Payton Beck was 3-for-4 including a double with two RBIs, Landon Noble 3-for-3 with two RBI and a double, and Robinson 2-for-4 with three RBIs and two doubles. Torrance DeVore had a single for Mountain Home in the fourth inning.
Softball
Glenns Ferry 15, Garden Valley 5
GARDEN VALLEY — The Pilots held a 18-1 lead over the Wolverines in the fourth inning in the five-inning win. Madi Fink took the win for Glenns Ferry Fink throwing five innings, allowing five hits and five runs while striking out five. At the plate for the Pilots, Aubrey Gibbons was 3-for-4 including a double and homerun with two RBIs and three stolen bases Kyan Jackson 2-for-3 with two RBIs, Fink 2-for-4 with two RBIs, Leabeth Hance 3-for-4 including a triple with two RBIs, Jessica Lloyd 2-for-4 including two doubles with three RBIs, and Jollet Duarte 2-for-3 with two RBIs.
KIMBERLY — Reece Fleming drove in five runs on three hits with a single in the first, a single in the fifth, and a sacrifice fly in the fifth to lead the Senators past the Bulldogs. Gooding sent seven runs across the plate in the first inning followed by five in the second, three in the third, one in the fourth and 10 in the fifth. Katherine Sliman led the Senators to victory on the rubber allowing four runs on six hits with six strikeouts and five walks. Presley Lyman took the loss for Kimberly and lasted one and one-third innings, allowing five hits and nine runs while striking out one and walking zero. For Gooding, other batting leaders were Kierra Patterson 3-for-6 including a double with two RBIs, Alx Roe 2-for-3 with a triple, Jamie Carter 3-for-4 with four RBIs, Morgan Durham 2-for-6 with three RBIs, Remmy Carter 3-for-3 with one RBI and Maelyn Durham 2-for-5 with a double and three RBIs. For the Bulldogs, Stewart had two hits in three at bats and Lyman had a triple.
Tennis
Twin Falls at Canyon Ridge
Twin Falls—12, Canyon Ridge—0
No. 1—Noah Pitts, Twin Falls def. Phillip Romney, Canyon Ridge, 6-3 , 6-1 ,—;
No. 2—Noah Cox, Twin Falls def. Jack Jensen, Canyon Ridge Canyon Ridge, 6-1 , 6-0 , -;
No. 3—Brett McQueen, Twin Falls def. Diosh Uraun, Canyon Ridge, 6-1 , 6-3 , -;
No. 1—Isabel Jacobs, Twin Falls def. Afton Beard, Canyon Ridge, 6-0 , 6-1 , -;
No. 2—Emma Cox, Twin Falls def. Maycee Knowlton, Canyon Ridge, 6-1 , 6-1 , -;
No. 3—Mazie Walter, Twin Falls def. Tayla Stevens, Canyon Ridge, 6-4 , 6-4 , -;
No. 1—Kyler Western—Kurtis Christensen, Twin Falls def. Jackson Greene—Braden Martin, Canyon Ridge, 6-0 , 6-0 , —- ;
No. 2—Alexander Coates,—Carson Broadbent, Twin Falls def. Tanner Stevens—Ayden Hutchinson, Canyon Ridge, 6-0 , 6-3 , -;
No. 1—Kenadee Egbert,—Shelby Traveller, Twin Falls def. Frances Roberts—Madeleine Roberts, Canyon Ridge, 7-5 , 6-7 (2), 7-6 (3);
No. 2—Kaitlyn Lambert—Paris Lloyd, Twin Falls def. Camryn Humble—Sariah Standlee, Canyon Ridge, 6-1 , 6-1 , -;
No. 1—Isabel Manning—Joshua Mix, Twin Falls def. Asher Alexander—Megan Peacock, Canyon Ridge, 6-7 (4), 6-2 , 6-4 ;
No. 2—Libby Traveller—Mason Ward, Twin Falls def. Hunter Barlow—Audrey Pryde, Canyon Ridge, 6-1 , 6-2 , -;
PHOTOS: Tennis - Twin Falls Vs. Canyon Ridge
Tennis - Twin Falls Vs. Canyon Ridge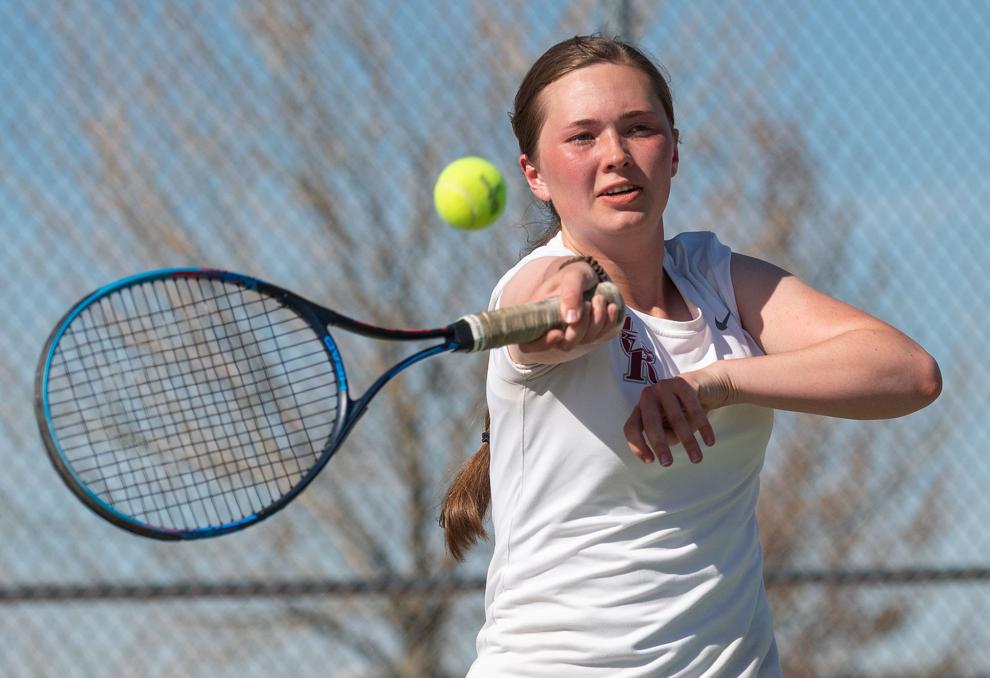 Tennis - Twin Falls Vs. Canyon Ridge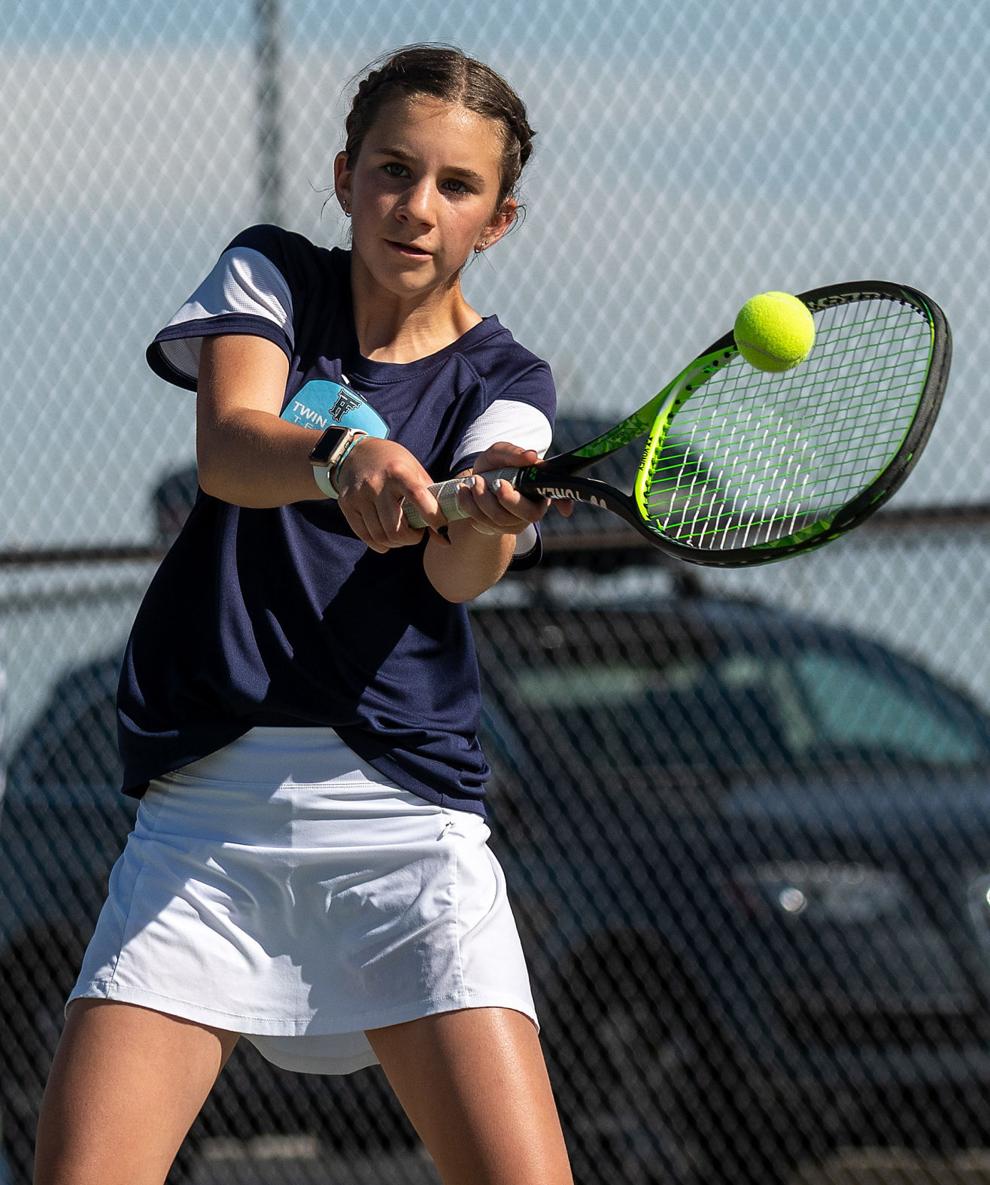 Tennis - Twin Falls Vs. Canyon Ridge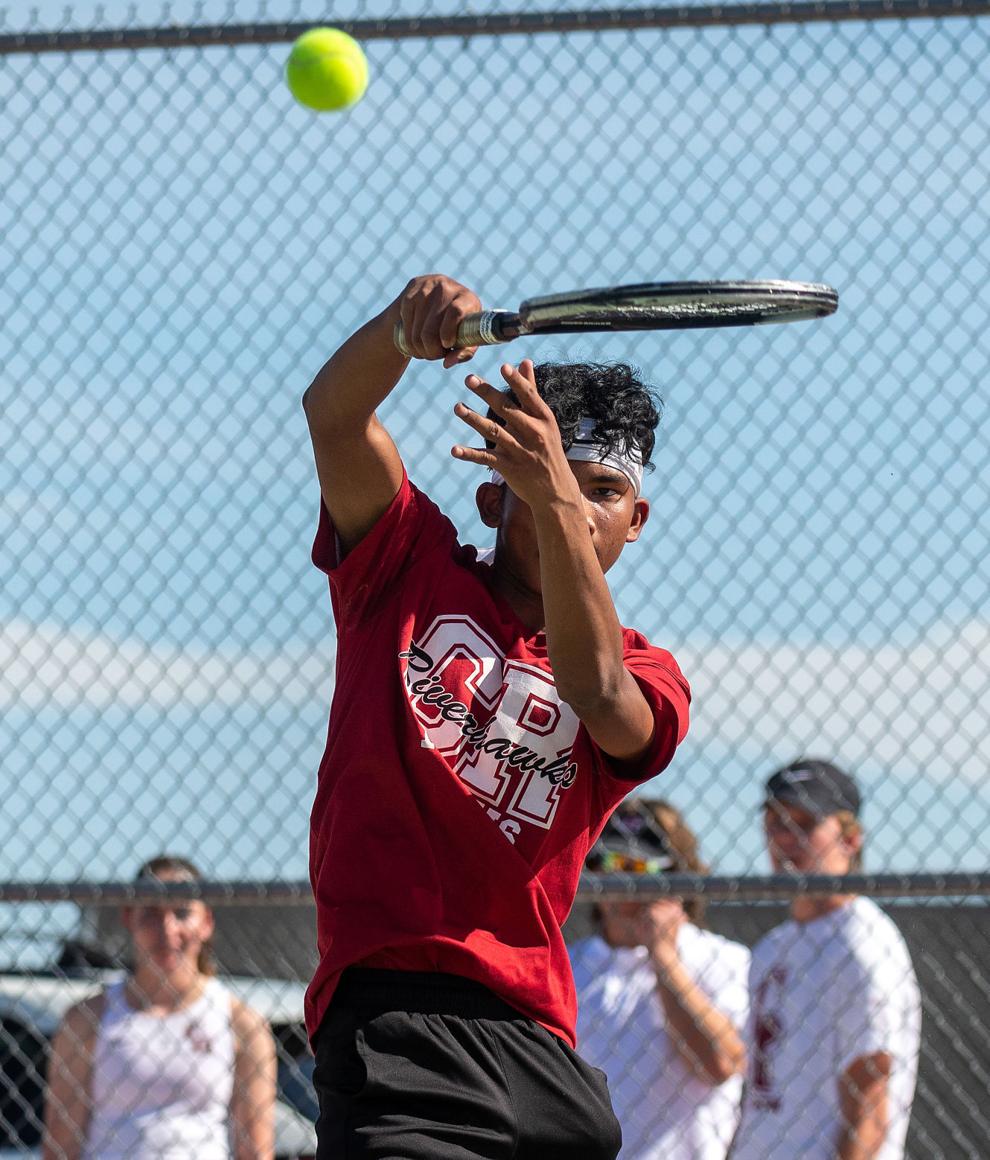 Tennis - Twin Falls Vs. Canyon Ridge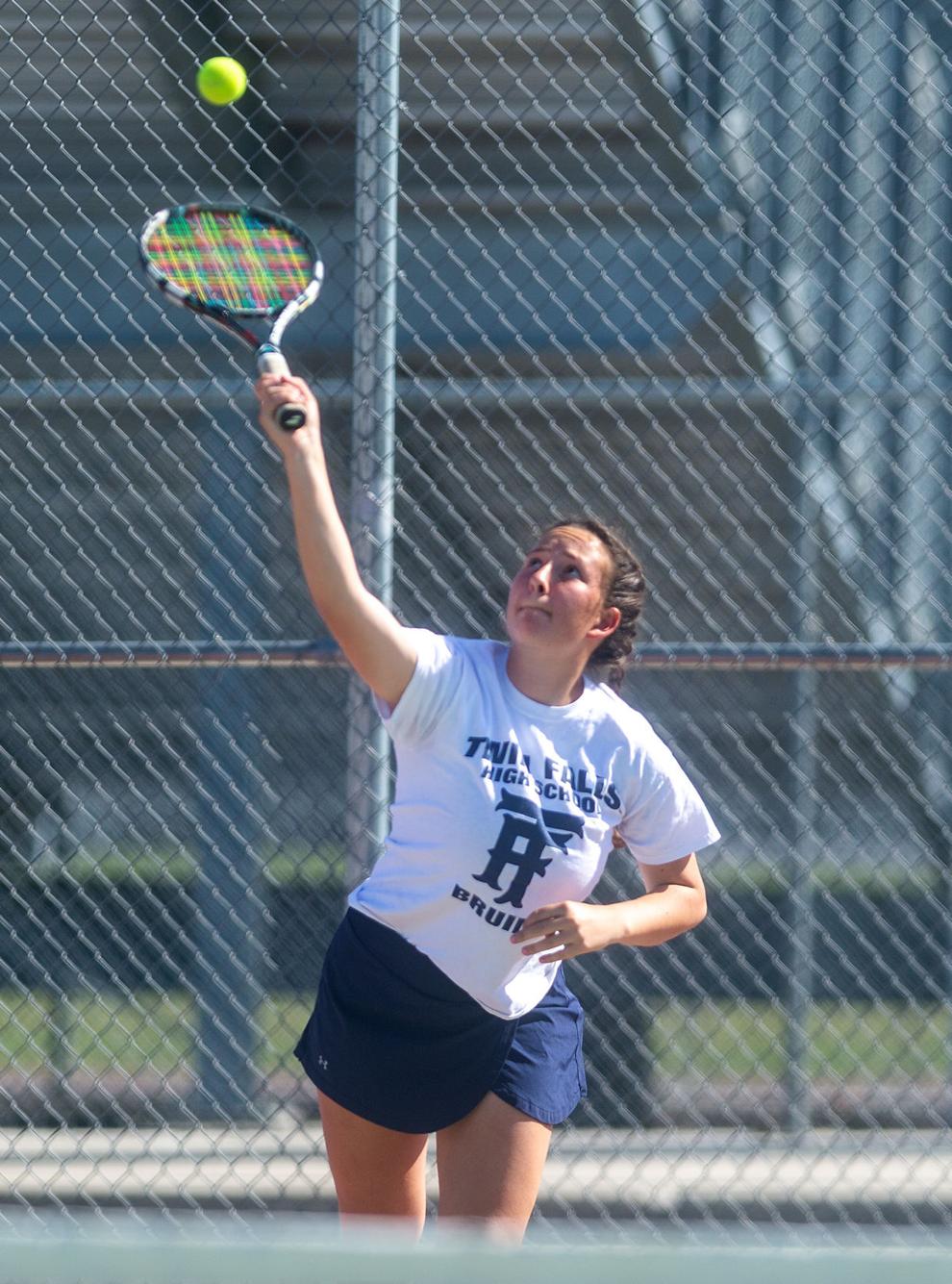 Tennis - Twin Falls Vs. Canyon Ridge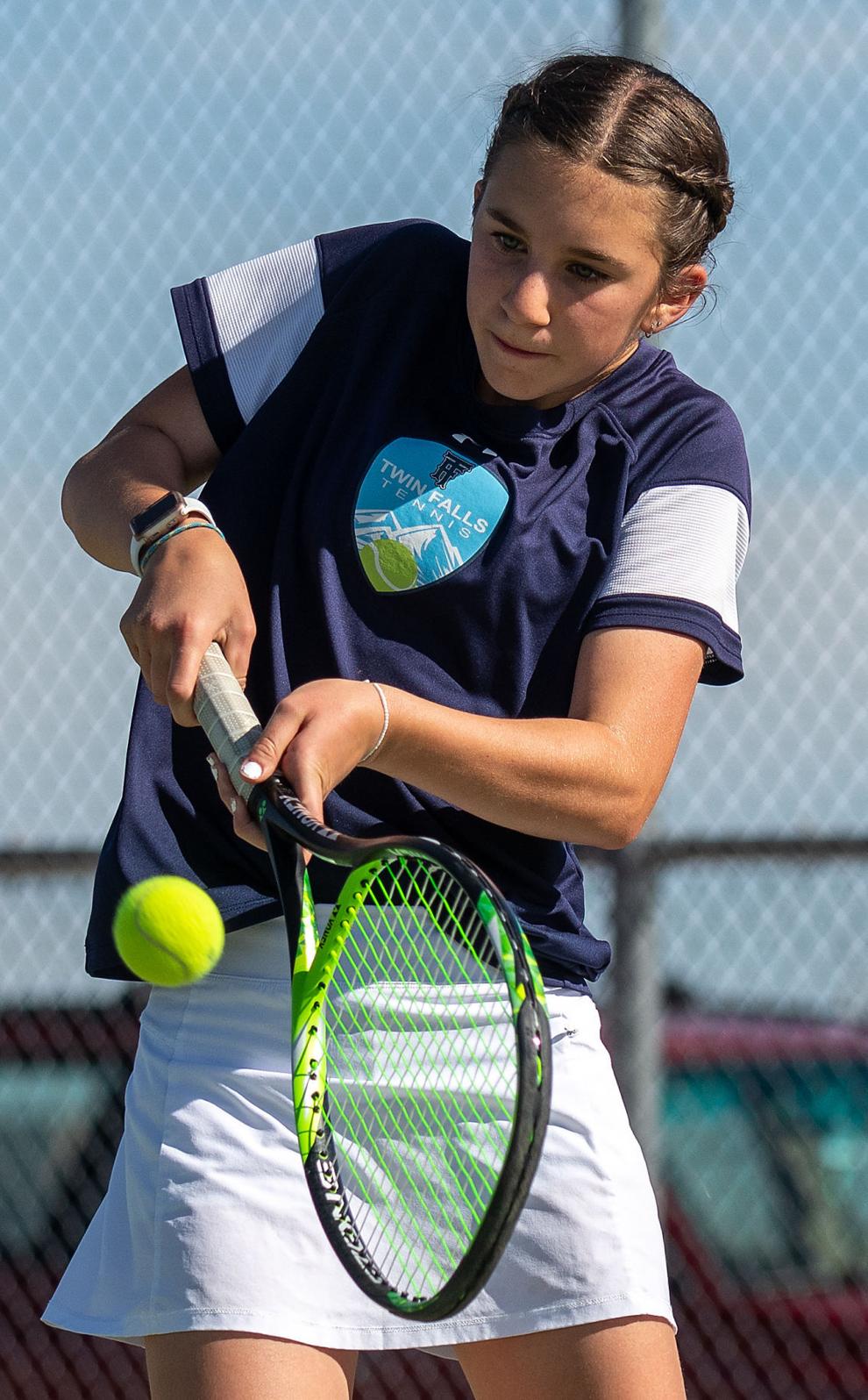 Tennis - Twin Falls Vs. Canyon Ridge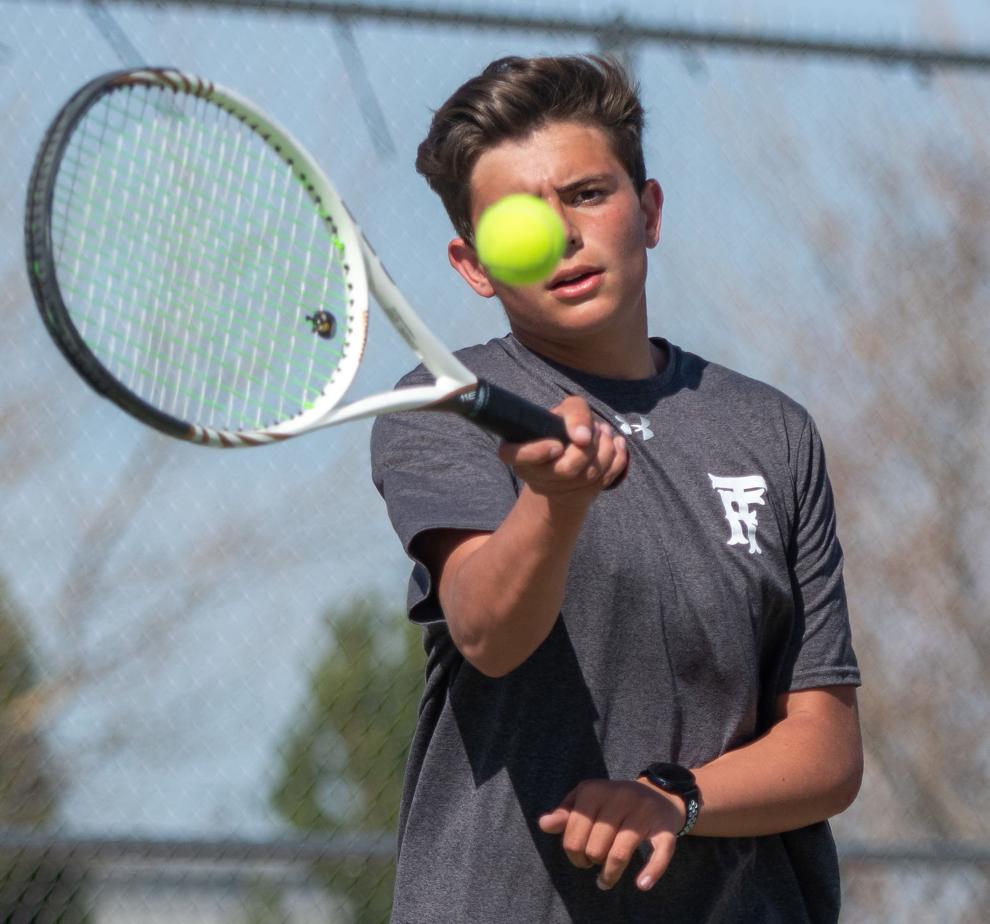 Tennis - Twin Falls Vs. Canyon Ridge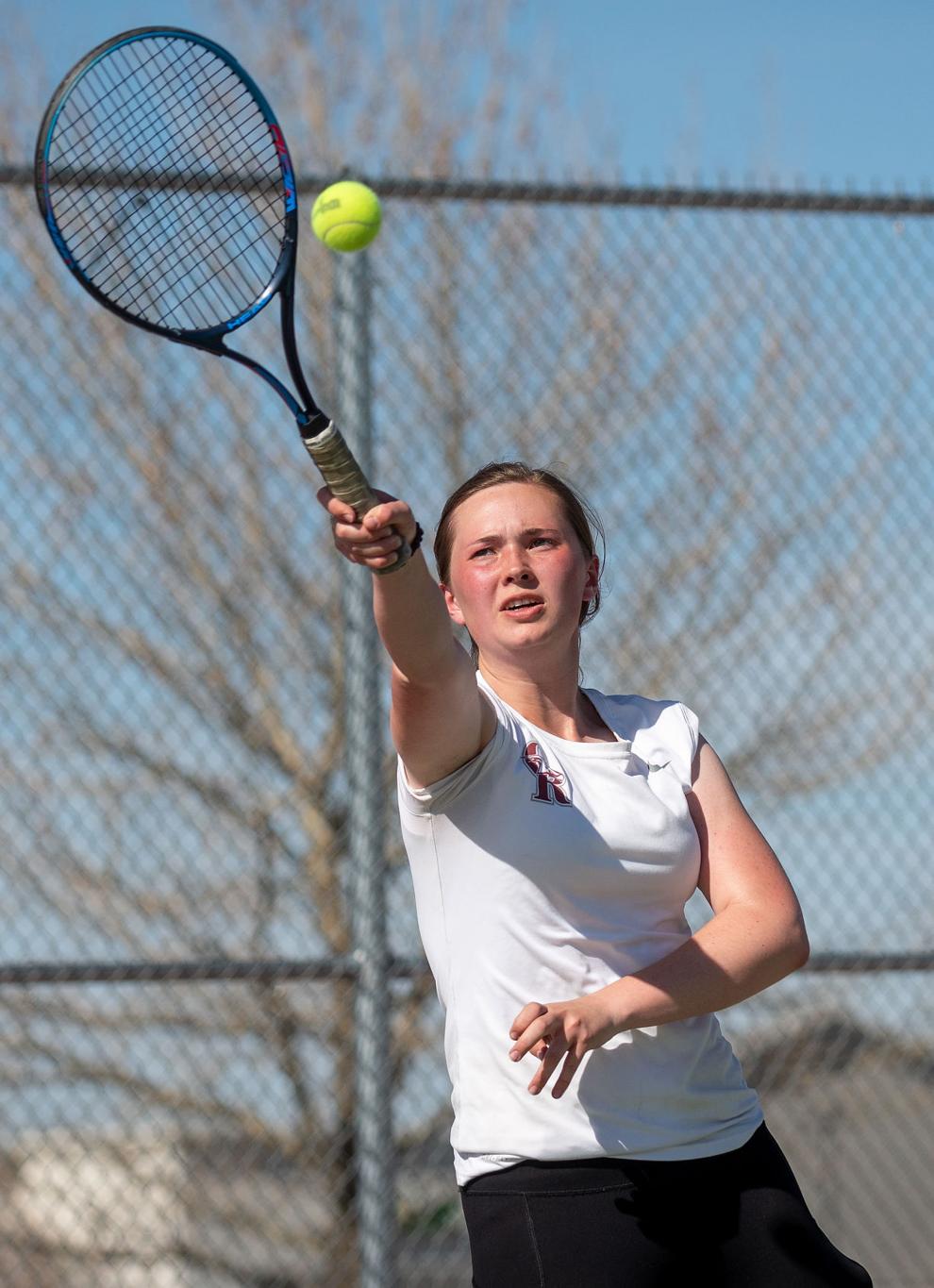 Tennis - Twin Falls Vs. Canyon Ridge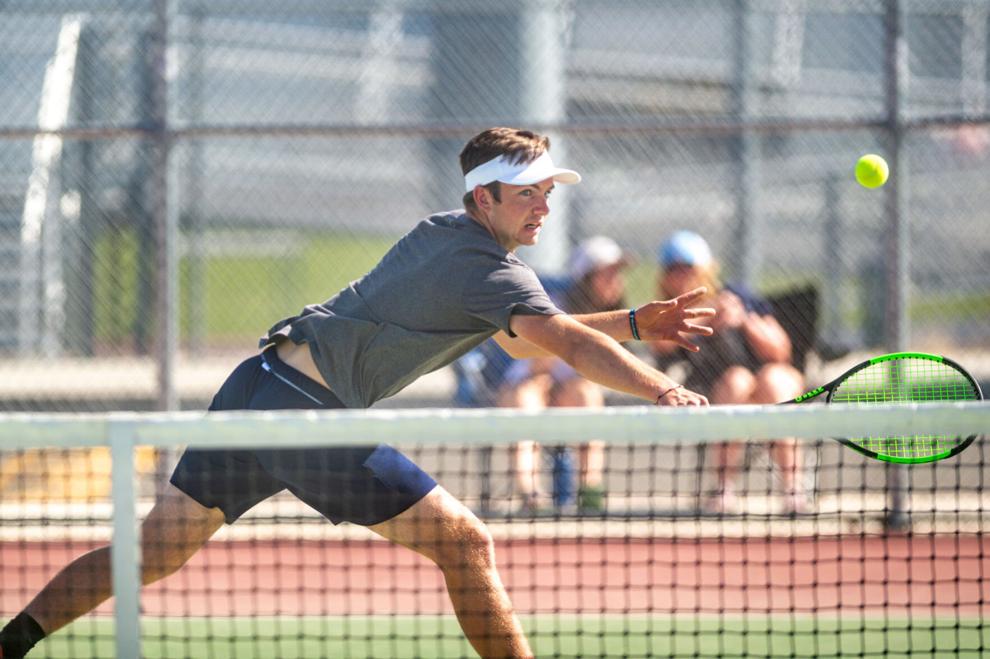 Tennis - Twin Falls Vs. Canyon Ridge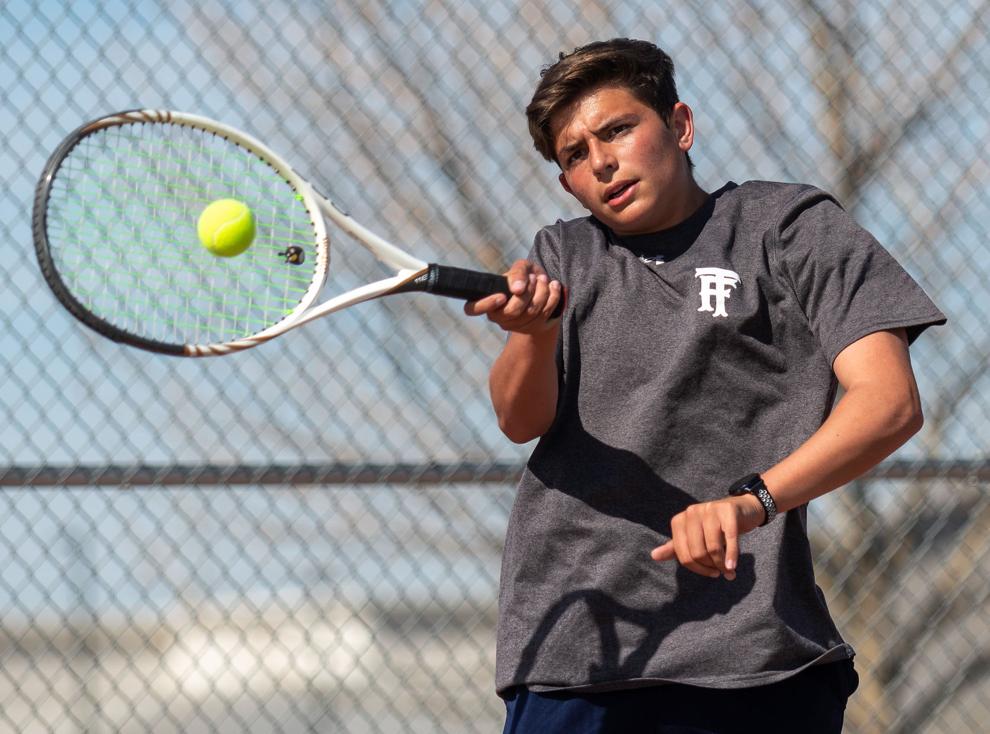 Tennis - Twin Falls Vs. Canyon Ridge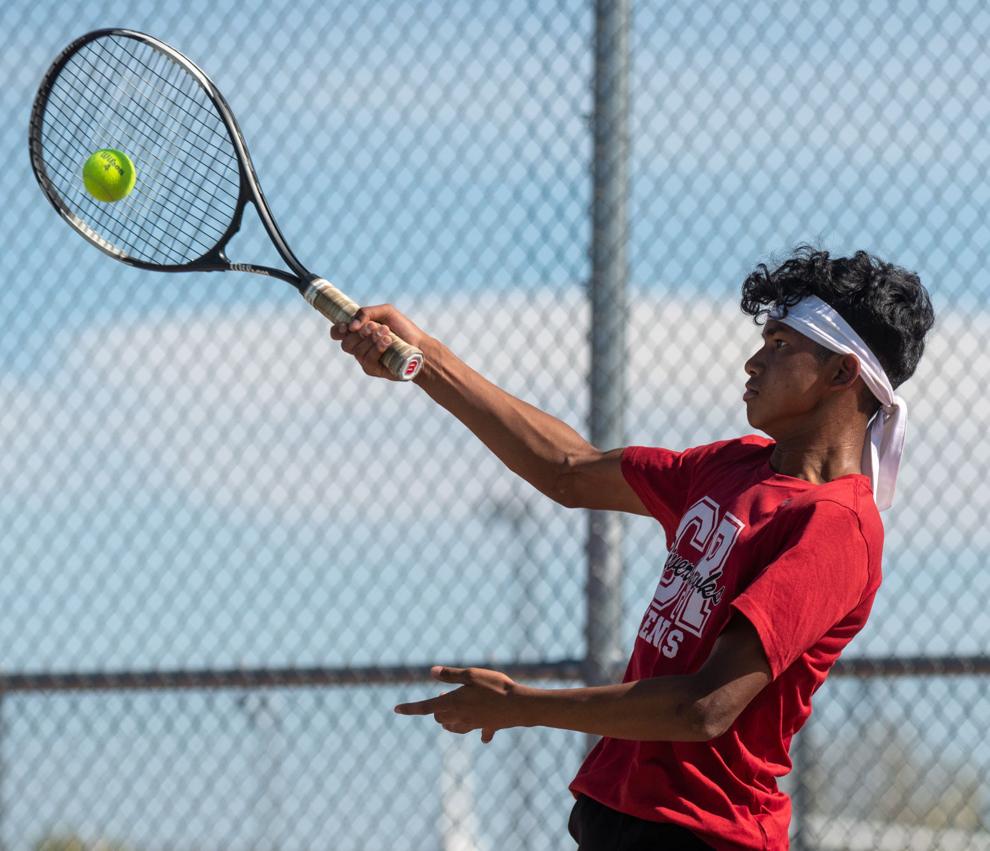 Tennis - Twin Falls Vs. Canyon Ridge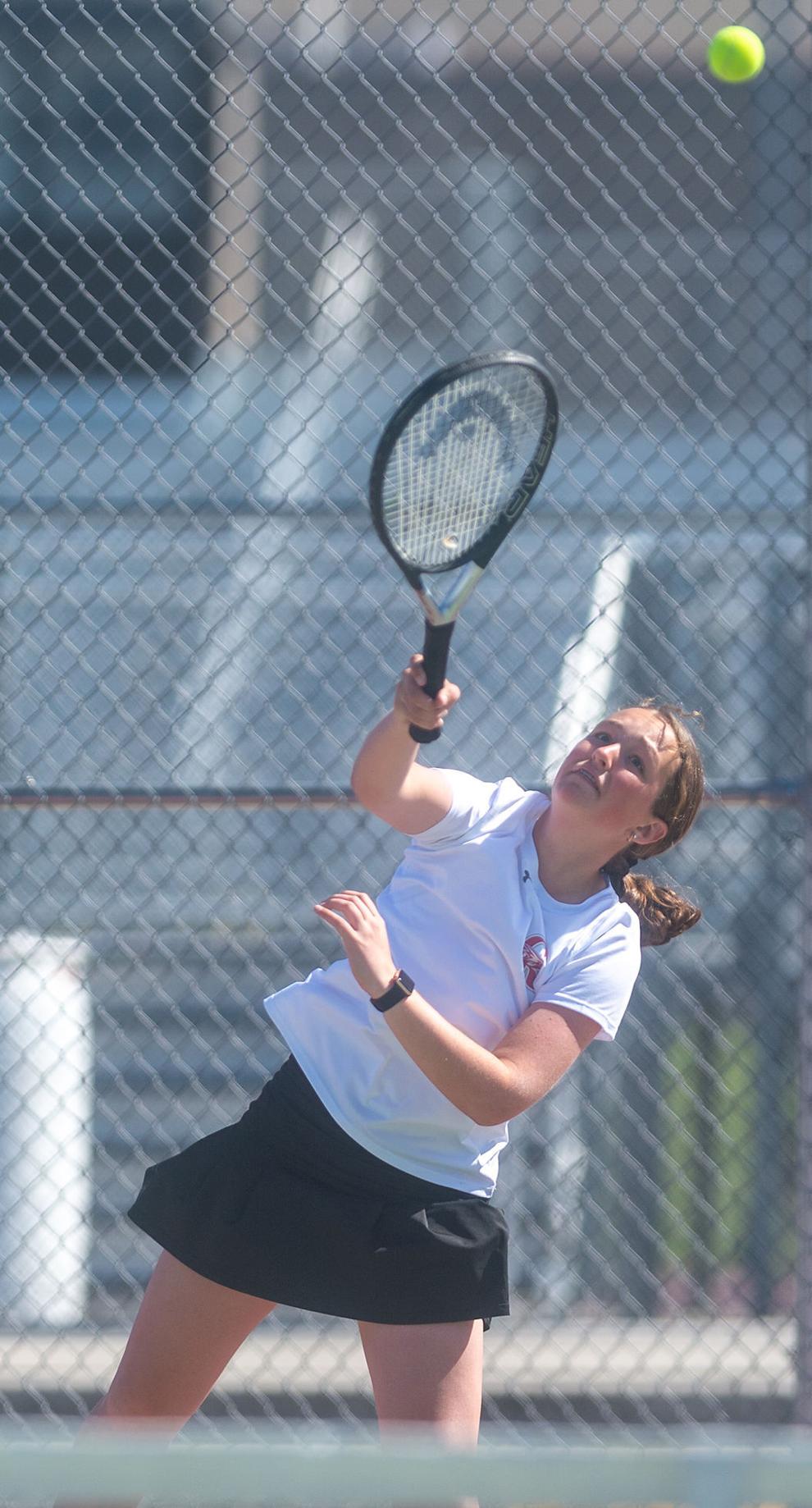 Tennis - Twin Falls Vs. Canyon Ridge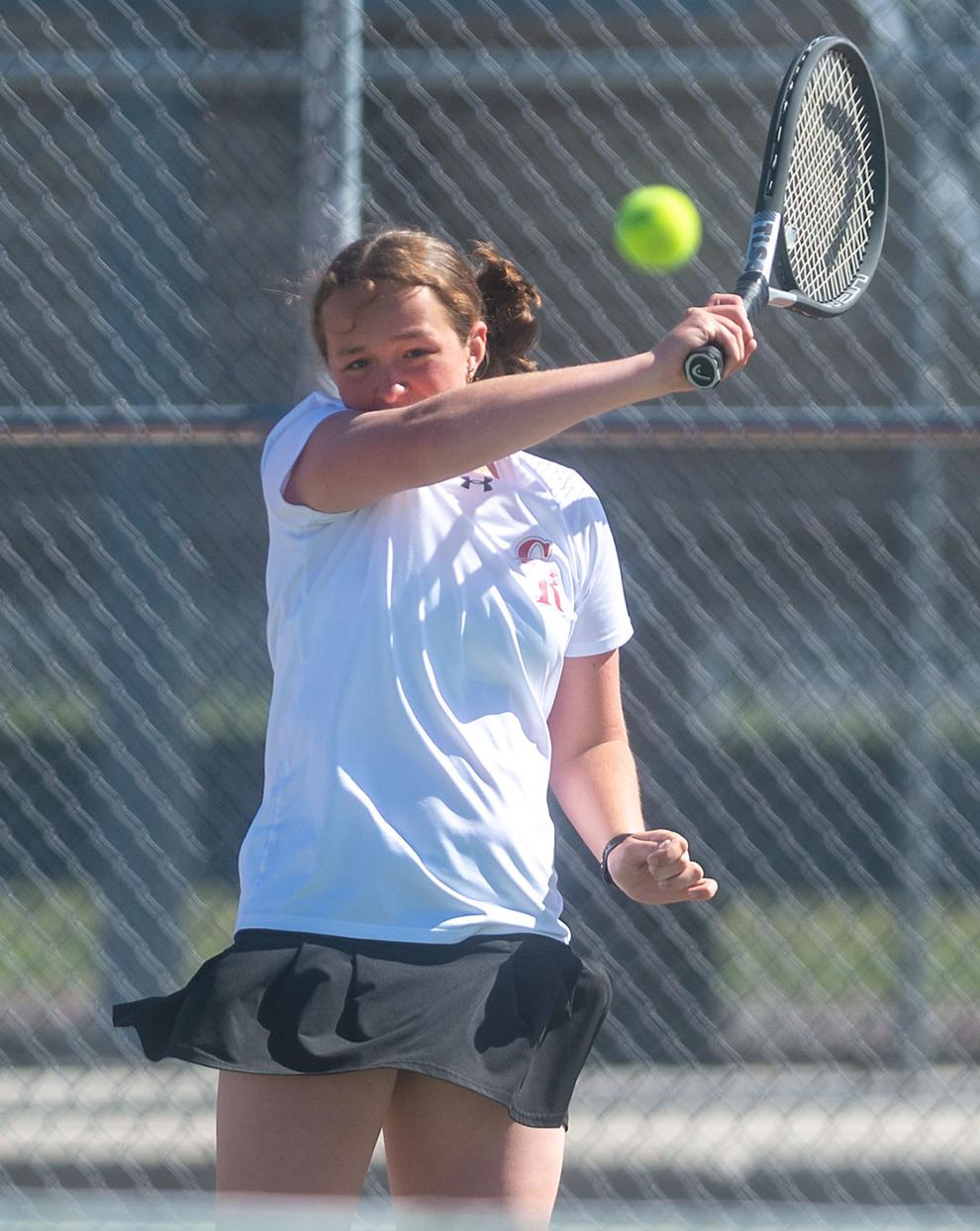 Tennis - Twin Falls Vs. Canyon Ridge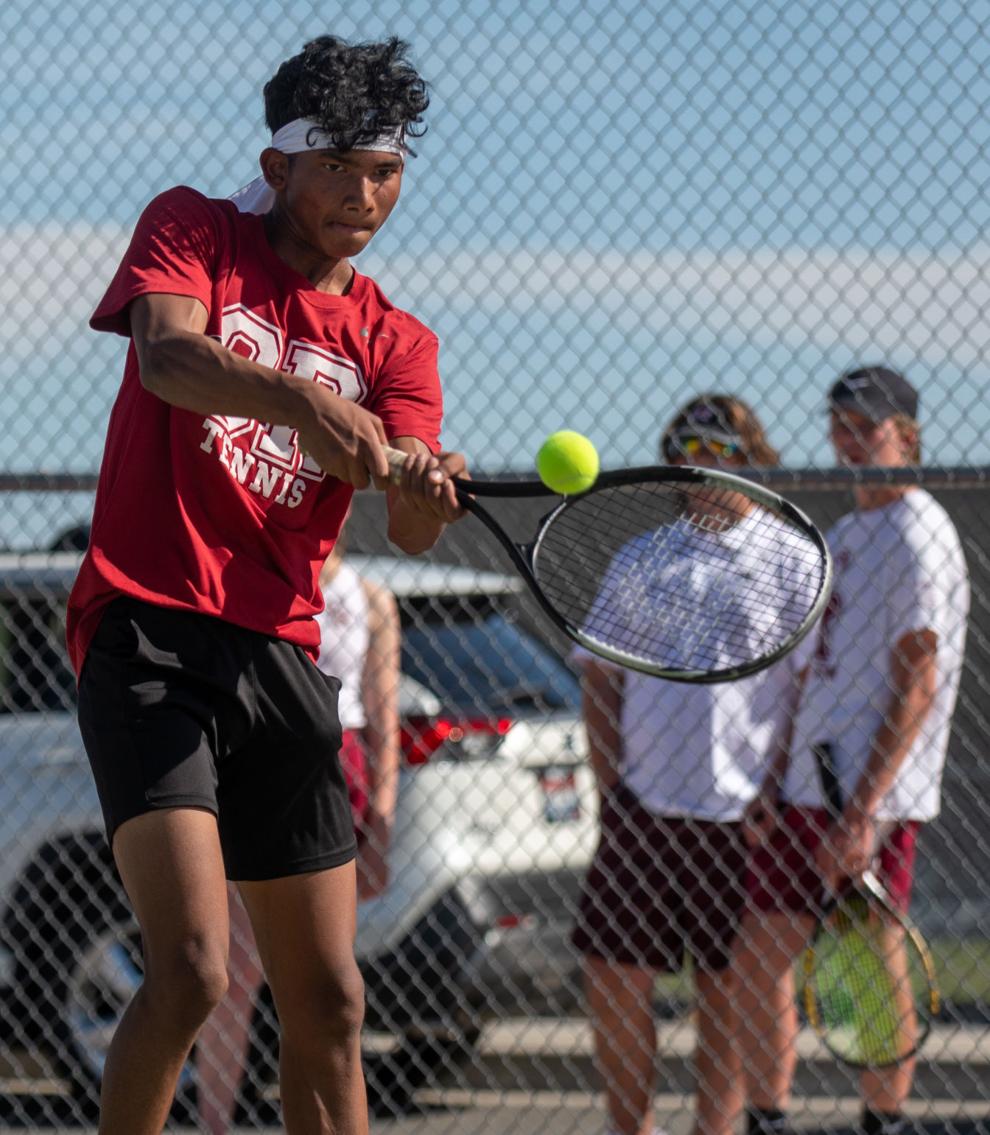 Tennis - Twin Falls Vs. Canyon Ridge