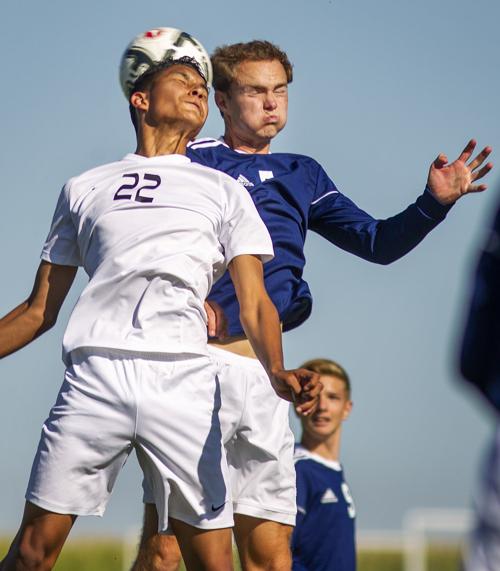 TWIN FALLS — With high school soccer season off and running, neither the Twin Falls boys' or girls' soccer teams is short on experience, but both are dealing with short benches.
The boys pushed through the fatigue to pull out a 2-1 win over Jerome Monday at the Sunway Soccer Complex in Twin Falls and open the season 2-0.
"It was a tough game," Twin Falls coach Carey Farnsworth said. "Jerome's a good team. We got two beautiful goals early on, and after that we played hard. It really was a dog fight. Guys were tired. We have a short bench, so we have limited rotations."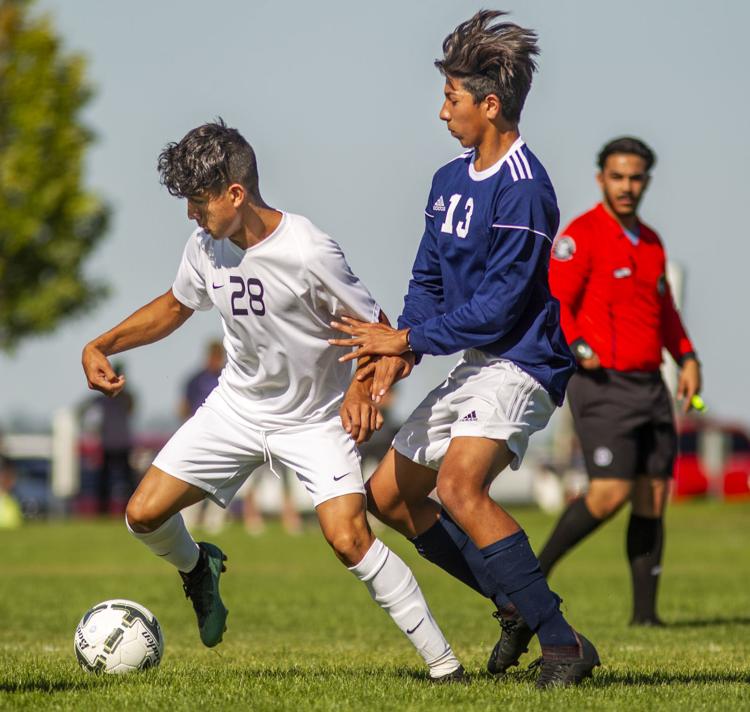 The Bruins bring back three All-Great Basin Conference players from last season: Tairan Smith, Guillermo Fregoso and Sergio Varela. It was Varela who came up big early to give Twin Falls the advantage.
The senior hit a well-placed cross from the right side to Steven Thueson, who converted the goal in the eighth minute. Andre Golay scored off of a rebound in the 22nd minute, giving the Bruins a 2-0 first-half lead.
But it was sophomore goal keeper Ryker Waters who answered the bell again and again Monday. Following a shutout performance against Idaho Falls on Friday, he stopped every shot that came his way until Jerome's Luis Martinez scored on a penalty kick in the game's final minutes.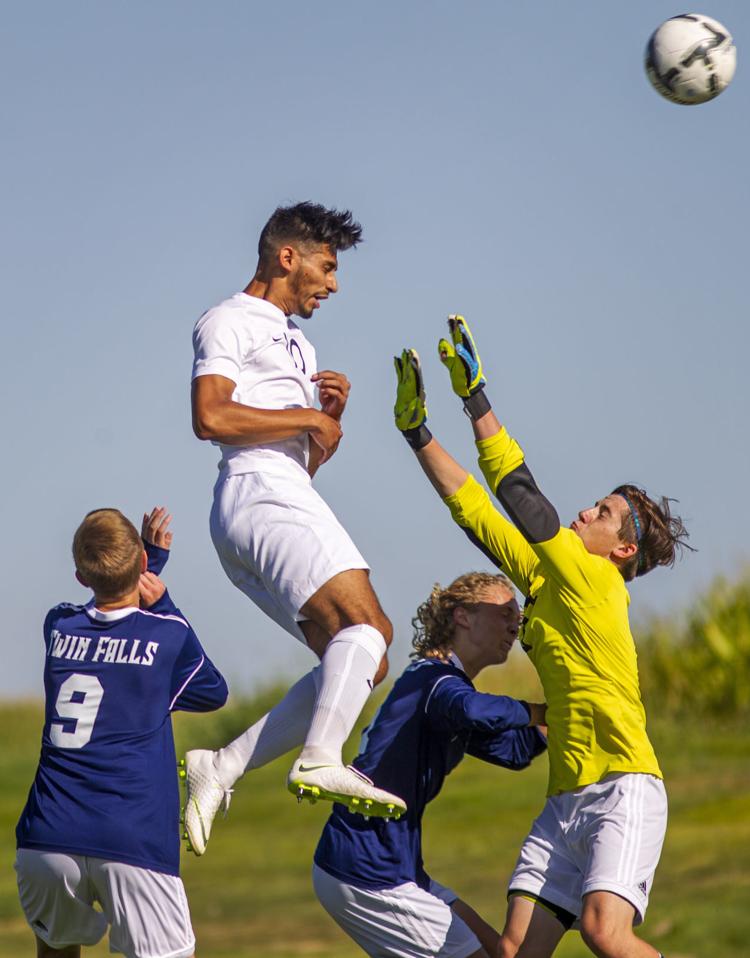 "It gives us two different looks," Farnsworth said of his team's makeup. "We have experience and we have guys who have been in the throes and have battled in high school soccer. It's not easy. It's a ton of games in a short schedule, and you have to be ready to go every game. So we have a lot of guys who have done it, and then we throw the youth in there who are eager and have this energizer bunny type mentality."
The Twin Falls girls are set up for a strong season too.
The Bruins placed third at the state tournament last year and nearly everyone from the team is returning for 2019. They lose striker Madison Hicks, but they bring back seven players who earned some form of all-conference honor in the Great Basin. They have a limited bench, however, and any injuries that happen could force junior varsity players into commission.
"I think we've got some really good chemistry," Twin Falls coach Katie Kauffman said. "We're losing one player and we're bringing one new player into the program. We're a little thinner on numbers than we would like."
"I feel like we're clicking as a team," she added. "The girls are having a lot of fun with each other."
Leading the way on a strong defense is junior all-state player Paige Beem. All-conference goal keeper Sidnee Naerebout also returns, and she will play some midfield this season as well.
Other notable returning athletes for the Bruins are midfielders Madison and Kaylin Bailey, defenders Kenedy Edwards and McKenna Todd and midfielder/striker Brinlee Stotts.
Get in the game with our Prep Sports Newsletter
Sent weekly directly to your inbox!