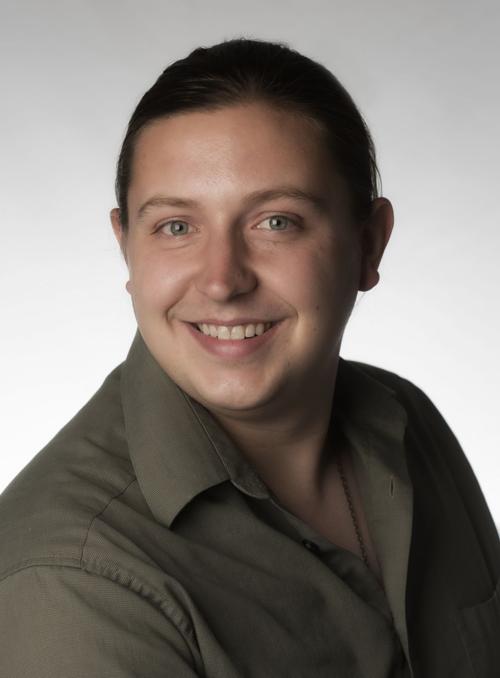 Buhl vs Burley
Playing up a division is always a challenge. Buhl is facing a larger school with more athletes to work with. Both teams are coming off of a week one loss. Buhl was defeated by Weiser 35-6, and Burley fell to Mountain Home 28-21. Despite their loss, Burley showed great strength in rallying from a 28-7 deficit at halftime and almost tied the game with less than a minute on the clock. Based on week one performances, I'm going to have to favor Burley in this match-up.
Canyon Ridge vs Gooding
When it comes to 3A and 4A, Gooding is the team to beat. Their week one win over Jerome, last season's 4A conference champion, showed just that. Quarterback Kurtis Adkinson and tight end Colston Loveland is already a dangerous combination, but adding in options like Taylor Cavitt, who led the team with 66 receiving yards, and Austin Olsen, who rushed for 80 yards, makes this offense dynamic and unpredictable. Defensively, Tayten Gillette led the team with 11 tackles. Week one for Canyon Ridge resulted in a 14-13 loss to Wood River. I predict a win for Gooding this week.
Kimberly vs Jerome
Week one was a tough match-up for both teams. Jerome successfully held off Gooding until the final quarter, but Gooding managed to score twice in those last 12 minutes and ended the game 14-9. For quarters one, three and four of Kimberly and Snake River, the difference in points scored was a single point. The second quarter was the deciding factor of the game, with Snake River scoring 22 points to Kimberly's 6. Ultimately, Snake River defeated Kimberly 57-40. Kimberly did manage to stack up 440 total yards throughout the game, with Gatlin Bair claiming 151 receiving yards and Connor Laughlin with 137. For Jerome, Johnathan Ramsey led the team with 66 rushing yards. Holding off Gooding defensively is no small feat, but considering the yards Kimberly was able to acquire in their first game I'm going with the Bulldogs in week two.
Minico vs Middleton
Minico is currently 2-0, having beaten Century 20-14 and Bonneville 26-8. It's a strong showing for the start of their season, but not strong enough to convince me that they will beat Middleton. Middleton tore through Elko in their 40-7 week one victory. In the 4A division, Middleton is arguably one of the top five teams in the state. As much as I'd like to predict a win for a local team, this one goes to Middleton.
Pocatello vs Twin Falls
Twin Falls stacked up 362 yards in their week one win over Vallivue, with 168 passing and 194 on the ground. Pocatello proved they weren't playing around with their 49-0 victory over Ogden. The last time these teams faced each other, Pocatello defeated Twin Falls 27-14. Despite their impressive stats last week, it's too early to tell how Twin Falls will handle a team like Pocatello. I have to assume this match-up will end the same way it did last year.
Mountain Home vs Wood River
This game could honestly go either way. Mountain Home defeated Burley 28-21 in week one, and Wood River defeated Canyon Ridge 14-13. Mountain Home had an explosive start, scoring 16 points in the first quarter and 12 in the second. If they can keep momentum like that up throughout the entire game, they could prove victorious over Wood River.
Filer vs Valley
Filer fell to North Fremont 34-27 in their season opener. Similarly, Marsing was victorious over Valley with a final score of 48-6. Filer is still struggling to enhance their running game, but week one did show two receivers with more than 100 yards each for the Wildcats. I believe they'll find their first win of the season against Valley.
Aberdeen vs Declo
Declo is always a team to watch. In their season opener win against West Jefferson, Keegan Ramsey rushed for 306 yards. Defensively, Derek Matthews hauled in 15 tackles, followed by Jordan Gailey with 12. On both sides of the ball, Declo is strong. Aberdeen also won their week one game over American Falls with a score of 38-15, but they'll have their hands full with a team like Declo. The Hornets should take this one.
Marsing vs Wendell
Wendell had a rough start to their season, falling to Nampa Christian 40-12. Marsing pulled out a 48-6 win over Valley, and will look to build on that momentum in week two. Barring any unexpected surprises, I suspect they will be victorious over Wendell.
Glenns Ferry vs Idaho City
Glenns Ferry and Idaho City both lost their week one game. Prairie defeated Glenns Ferry 48-14, and Horseshoe Bend broke through Idaho City's defense to claim a 52-22 win. For the Pilots, Wyatt Castagneto did manage to acquire 83 receiving yards. Brody Backus, of Idaho City, rushed for 198 yards. Between these two teams, Idaho City should claim the win over Glenns Ferry.
Lighthouse Christian vs Butte County
Lighthouse Christian was competitive in their game against Kendrick, but their push in the final quarter came up one touchdown short. They lost 42-36. That being said, Kendrick is one of the best 1A DII teams in the state. Butte County, on the other hand, blasted past Watersprings to claim a 77-14 win. This will be a great match-up between two powerhouse teams that could go either way. Because of the difficulty of their week one opponent, I'm inclined to favor Lighthouse Christian here. They're ready to battle, and I'm not sure Butte County is prepared for an adversary like this when winning came so easily in week one.
Hagerman vs Murtaugh
These teams are pretty evenly matched. Both found a win in week one, handily defeating their opponents. Hagerman beat Greenleaf Friends Academy 50-26, and Murtaugh claimed victory over Hansen 62-26. It's difficult to say if either team has an edge here, but based on week one scores I'll give this one to Murtaugh.
Grace vs Oakley
Oakley is the defending state champions, and they showed why when they defeated week one opponent Lapwai 54-34. Grace fell to North Gem 38-30 in their season opener. Oakley is currently the top ranked 1A DI team in the Idaho High School Media Poll, and for good reason. They know how to win games. I don't see that changing in week two.
North Gem vs Carey
Carey is one of the best teams in the state. Last year they made it all the way to the championship game before falling to Dietrich. It was their only loss of the season. North Gem is formidable, but nothing can truly prepare a team to face the Panthers. Just ask Garden Valley, who fell to Carey 52-0 in week one. The Panthers will continue their winning streak this week.
Watersprings vs Castleford
Watersprings lost their first game by 63 points. Castleford won theirs by 64. I think week two will be another rough one for Watersprings.
Dietrich vs Garden Valley
Dietrich, the defending state champions that gave Carey their only loss last year, opened their season with a 52-8 win over Rimrock. Garden Valley fell to Carey 52-0. Garden Valley has a rough schedule, starting their season against the two best teams in their division. Dietrich will pull out the win here.
Rockland vs Hansen
Hansen might still be hurting after their 62-26 loss to Murtaugh, but they won't find any relief against Rockland. Rockland opened their season with a 54-20 win over Camas County and will look to continue that momentum in week two.