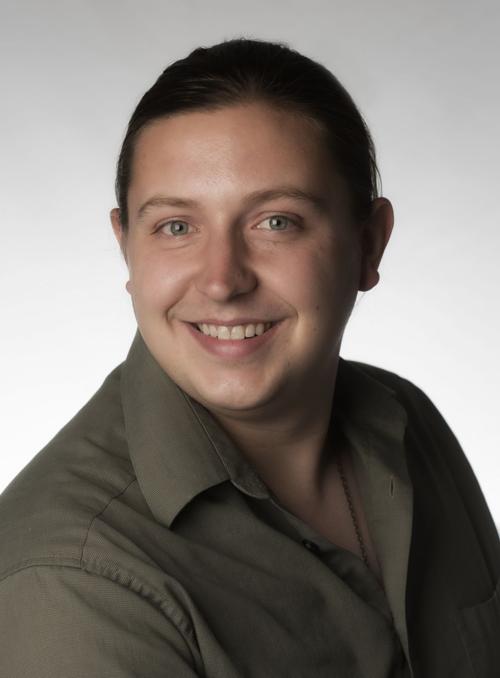 Burley vs. Kimberly
This game should be interesting. On paper, Burley should be the team to pick. They're 2-1 on the season (with their only loss coming at the hands of Mountain Home) and they're a division higher than Kimberly. That being said, their last two games were against opponents that didn't present much of a challenge for the Bobcats.
Wood River barely defeated Canyon Ridge for their only win of the season and Buhl is 0-2. Kimberly, on the other hand, is 1-2 for the season but have faced much steeper competition.
In their last game against Declo, one of the top-ranked 2A teams in the state, they lost by a single point. Offensively, Race Widmier led the Bulldogs in rushing with 227 yards and Gatlin Bair hauled in 154 receiving yards. Defensively, Michael Goff accumulated 15 tackles. When these teams faced each other last year, Kimberly defeated Burley 21-0.
Burley does have some momentum entering this game, coming off back-to-back victories, and I'm not one to discredit the effect winning can have on a team. Because of this, I'm going to lean toward Burley, but I would not be surprised if the game ends in Kimberly's favor.
Shelley vs. Canyon Ridge
Canyon Ridge still hasn't found their footing, and I don't expect that to change in week four. Shelley is undefeated so far with a record of 3-0, a stark contrast to Canyon Ridge's 0-3 season. Expect another rough week for the Riverhawks.
Twin Falls vs. Jerome
I've been saying for a couple of weeks now that Jerome is a better team than we've seen so far. I'm still waiting for them to prove me right.
They started their season with a lot of promise, holding off Gooding until the final quarter. In week two they lost to Kimberly by a wider margin than I was expecting, but Kimberly is a worthy opponent. After week three, I'm beginning to lose faith.
Don't get me wrong, Shelley is a dominant team in the 4A division. There's a reason they're ranked in the top five teams for the Idaho high school football media poll. What concerns me are the numbers. Each week, Jerome gives up more points than the week before. Each game, the gap between final scores gets a little bit larger. I want to see that spark I saw in week one, and I'm wondering if this will be that moment.
Twin Falls is currently 2-1, and although they've shown a lot of potential, they still haven't reached the ranks of top-tier teams like Pocatello, Shelley and even Minico. Granted, it is still early in the season. I'm not saying Twin Falls can't achieve this, it's just too soon to say that they have. They did give Pocatello a run for their money in week two, and Pocatello is at the top of the 4A division right now. The fact that their week two game was so close speaks volumes to the level of skill the Bruins have.
This game feels like a good match-up for both teams. Jerome finally has an opportunity to build some momentum if they can, and Twin Falls could start to distinguish themselves as one of those teams to watch out for. Until they prove me wrong (or right, based on my early season predictions), my vote goes to Twin Falls.
Minico vs. Mountain Home
Minico has exceeded expectations so far. Last year, they went 4-4 in their regular season and were swept by Emmett in the first round of the state tournament. Now they're 3-0. They've already defeated Middleton, a preseason favorite in the Southern Idaho Conference.
Minico has the defensive durability to hold off strong opponents. Couple that with the speed and skill of running back Jafeth Bendele, who has rushed for 218 of the team's 543 rushing yards, and the Spartans have become a team to fear. Their only weakness is their passing game, something they should look to remedy if they hope to take down teams like Skyline and Pocatello. In three games, Minico has only accumulated 80 receiving yards on six receptions. Still, they should be able to find victory in week four over Mountain Home.
Wood River vs. Filer
The last time these teams played each other, Guardians of the Galaxy was the number one movie at the box office. That was seven years ago. It's a rematch that's long overdue, especially for Filer who lost that game 41-6.
Things are looking better for the Wildcats this time around. They're currently coming off back-to-back victories over Valley and American Falls. Wood River is coming off back-to-back losses to Mountain Home and Burley, but both teams are much more formidable than the ones Filer has faced.
Filer's only true test this season was in week one when they faced North Fremont. Although they lost by a touchdown to the Huskies, they proved that they can play with the more competitive teams in the state. This one is tough to call because of the division difference between the two, but I'm going to go out on a limb and say Filer. Feel free to tell me how much you disagree in the comments section below.
Declo vs. Buhl
As always, Declo is deadly on the field. They're 3-0 so far, and in their last game against Kimberly the combination of Keegan Ramsey and Derek Matthews racked up 306 rushing yards between the two of them. Matthews and Ramsey don't seem to be slowing down, and neither will the Hornets when they run over Buhl this week.
Melba vs. Valley
Melba has won a single game this season, which is more than can be said for Valley. The Vikings managed to only get blanked by 44 points last week against Ririe, which is an improvement from week two when they lost to Filer by 70. It's disappointing because Valley does have skill both in players and coaches, but their lack of depth on the bench is a hurdle I'm not sure they'll be able to overcome this season. Expect another rough game for Valley.
Payette vs. Wendell
Both teams earned their only win this season against Marsing, but Wendell did it with double the points of Payette. That's a good enough reason for me to back the Trojans this week. I will say Payette put up a fight against Cole Valley Christian in week one, which is a very strong team for the 2A division. This could very well go to the Pirates, but without more information I'm sticking with Wendell.
North Gem vs. Lighthouse Christian
The loss of last year's seniors seems to have impacted the Lions more than we anticipated. We knew the graduation of quarterback Collin Holloway was going to affect the team (Holloway accumulated 2000+ yards in his three seasons with the Lions), but to go from state semi-final contenders to a 0-3 record is a big step down. North Gem, on the other hand, is 2-1 for the season. Their only loss has come at the hands of Carey, a team at the top of 1A DII. I predict another win for North Gem.
Castleford vs. Murtaugh
This will be the game to watch. Both schools are undefeated thus far. Last week, Castleford claimed an impressive victory over Dietrich, the defending state champions. Murtaugh has won every game by at least 36 points. Both teams are highly ranked for their divisions. As far as the quality of opponents goes, I have to give the edge to Castleford. They've had a much tougher schedule than Murtaugh and I believe that could play a factor here. My money is on Castleford.
Oakley vs. Pahranagat Valley HS, NV
Another undefeated match-up. Oakley is 3-0 with big wins over Kendrick, Grace and Lapwai, and Pahranagat Valley is 2-0 so far. In their last game, Pahranagat Valley accumulated 315 rushing yards for the game, with senior Paul Lewis claiming 127 of those yards. The rest were pretty evenly acquired by nine different players, proving that the Panthers have a diversity of offensive options. This will be a challenge for the Hornets defense, but the defending state champions should prevail over Pahranagat Valley.
Butte County vs. Raft River
Just when you thought it couldn't get any better, we have yet another undefeated match-up. This will be a defining week for the 1A divisions.
Butte County is 3-0 with wins over Rockland, Lighthouse Christian and Watersprings. Raft River has defeated Grace and Clearwater Valley to earn their 2-0 record. Butte County does have a team scoring average of 64 points, compared to Raft River's average of 44 points, but averages only matter when comparing the quality of opponents. Likewise, Raft River has only given up 12 points the entire season, whereas Butte County gave that many in their last game, but again this comes down to quality of opponents.
This is the toughest game I've had to call because it really could go either way. I'm going to stick with Raft River. Making it to the state championship game last year is no small feat, and for two teams this evenly matched it's as good of a reason as any to choose the Trojans.
Shoshone vs. Camas County
Camas County has lost every game this season by at least 30 points. Shoshone is 2-1, although one of their wins was against a JV team. I'm still going to give this one to Shoshone.
Challis vs. Carey
Carey is on the fast track to the top of their division, and Challis isn't going to get in their way. Carey is 3-0 so far with their biggest win in week two against North Gem. Challis is 1-2. After this week they'll be 1-3.
Hansen vs. Dietrich
Dietrich is coming off a pivotal loss to Castleford. They're still one of the highest-ranked teams in the state, but the school's 13-game winning streak is officially over. This week will help get them back on track when they take down Hansen, who is 0-2 for the season.