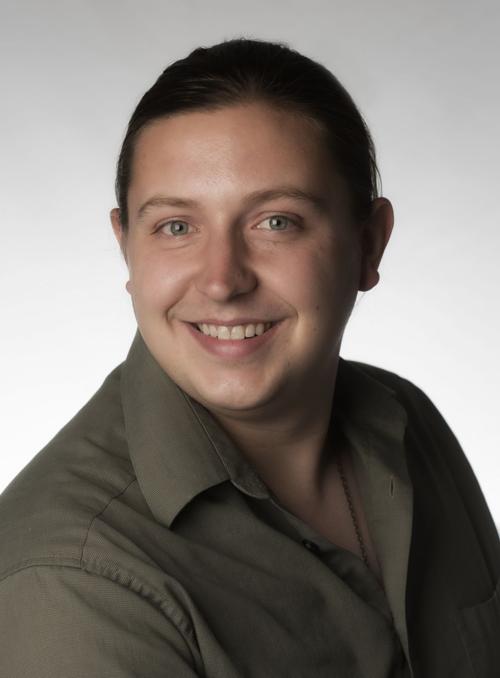 Minico vs. Burley
I love rivalry games, especially when both teams are rocking winning records. Minico is 4-0 in this undefeated season. Their success early on has pulled them towards the top of the media polls. It's an impressive achievement considering they weren't on anyone's radar before the season began. Now they're one of the teams to beat. Burley is 3-1, but the Bobcats have put their week one loss in their rear-view mirror as they push forward on a three-game winning streak. This will be a fun game to watch. Rivalry match-ups tend to bring out the best in both teams. I will say Minico is coming off a victory over Mountain Home, the only team to beat Burley this season. My money is on Minico.
Jerome vs. Canyon Ridge
If there's an upside to this game, it's that one of these teams will actually get their first win of the season. Both the Tigers and the Riverhawks are 0-4 this year. At least this game should be competitive. A welcome change from some of the games we've seen. Canyon Ridge and Jerome have shared three out of four opponents this year. In all three games (Gooding, Shelley and Twin Falls), Jerome fared better than Canyon Ridge. I'm going with Jerome.
Twin Falls vs. Century
The Bruins have made me a believer. Last week, I mentioned how they were poised to start separating themselves as a top tier team in the state. I think they're well on their way to doing so. Twin Falls' week four victory over Jerome isn't an amazing feat, but it was enough for me to justify voting for them in the media poll. Whether I'm the only vote they received or not, they've officially hit the rankings. Defeating Century on Friday will only strengthen their resolve. Pretty soon, other's will start to take notice too.
Buhl vs. Wood River
This isn't the most exciting of match-ups. Wood River has claimed a single win this season, which is more than can be said for Buhl. Granted that win was against Canyon Ridge, but a win is a win. Buhl and Wood River have both faced Burley this season, and although both of them loss Wood River did put up a better fight than Buhl. I'm going with Wood River in week five.
Filer vs. Wendell
Filer has some momentum heading into this match-up with three consecutive wins under their belt. Wendell hasn't had as much luck, losing two out of their three games. This week should extend the Wildcats' winning streak.
Gooding vs. Declo
This may be the most exciting match-up I predict. Allow me to nerd out on some stats for a second. Both teams are undefeated this season. Both are at the top of their divisions. As of right now, the point averages per game is 35.3 to 35.8. That's a 0.5 difference in favor of Declo. Declo also has the advantage for rushing yards and tackles. Gooding takes the cake for passing yards (by a considerable margin) as well as averages for total yards and sacks. Last year when these teams faced each other, Declo delivered to Gooding their only loss of the regular season. But Gooding isn't the same team we saw last year. Breaking down their season totals for this year, Gooding has acquired 815 rushing yards and 506 receiving yards. This demonstrates how diverse this offense truly is. Declo, on the other hand, has 1,337 rushing yards and only 208 receiving yards. They lean heavily on what they know, which is running the ball. That doesn't mean they'll cave to teams who can throw the ball. Their game against Kimberly shows they can stop pass-heavy opponents. Over four games, Declo's defense has managed an impressive 353 total tackles. I honestly have no idea how this game is going to end. If Gooding can shut down Declo's running game, the Hornets may be in trouble. Because of their balanced offense, I'm going to favor Gooding here.
Mountain Home vs. Kimberly
On paper, Kimberly's record isn't great. They're 1-3 for the season with key losses to Declo and Burley. The important thing to note is how much of a fight they put up in those games. Against Declo, Kimberly loss by a single point in overtime. With Burley they loss by eight points, the equivalent of one touchdown and a two-point conversion. Mountain Home is 2-2 right now with wins over Burley and Wood River. They did beat Burley however, who Kimberly just loss to in week four, so for that I'm going to lean toward Mountain Home.
Valley vs. Nampa Christian
As much as I hate to say it, I don't think Valley is going to find a win this season. Nampa Christian is 3-1 with their only loss at the hands of Fruitland, and Valley hasn't scored a point since week one. At this point, getting on the scoreboard would be a win for Valley. Nampa Christian should easily take this one.
Glenns Ferry vs. Dietrich
It's Dietrich. Remember those defending state champions for 1A DII? I don't see them losing to Glenns Ferry. The Pilots are pretty balanced when it comes to rushing and receiving yards this year, but neither of those numbers convince me that they have what it takes to defeat the Blue Devils. Glenns Ferry are currently 1-1, and after this week they'll be 1-2.
Raft River vs. Lighthouse Christian
Raft River is 3-0, Lighthouse Christian is 0-3. Last week Raft River beat Butte County by almost 20 points. In week two, Butte County decimated Lighthouse Christian by more than 30 points. I don't think Lighthouse Christian will find their first win of the season in week five. My pick is Raft River.
Murtaugh vs. Oakley
Murtaugh is 3-1, but until last week they hadn't faced an opponent that posed much of challenge for the Red Devils. Castleford changed that. With a final score of 52-22, Murtaugh got a taste of what it's like to play with the powerhouse teams. Unfortunately, that flavor was exceptionally sour. Now they take on Oakley, the highest ranked team in their division. Murtaugh does have skilled players, but not enough to take down the defending 1A DI state champions. Oakley will continue their undefeated season this week.
Hagerman vs. Shoshone
Shoshone is 2-2. Hagerman is 1-1. I'm not really sure how to call this. Neither team has any stats to show, and I don't know enough about Greenleaf Friends Academy to gauge how tough of an opponent they are. I guess because of the number of games they've played I'll give this one to Shoshone. They have a bit more experience with competition than Hagerman does this season.
Notus vs. Camas County
Camas County's only win has been against Shoshone, which doesn't instill a lot of confidence in me. Notus has only lost to Horseshoe Bend, which is an incredibly tough team to beat. Notus for the win.
Castleford vs. Hansen
This one will be brutal. Castleford is 4-0 for the season. In week three they shocked everyone when they took down Dietrich, the defending state champions. Now they're one of the top teams in the state. Hansen is 0-3. They've lost handily to two teams Castleford has already beaten. The Wolves are going to devour the Huskies.