TWIN FALLS — Almost everything in the life of Tony and Tia Standlee revolves around basketball.
The married couple coaches Lighthouse Christian High School's varsity basketball teams — Tony coaches the boys and Tia coaches the girls. As Valentine's Day approaches each winter, they are in the thick of their respective seasons, leaving little free time. But between basketball, family and school, they love what they do.
Mid-February marks the time for district tournament play for the girls team and the end of the regular season for the boys team. From November through February, the couple's life becomes a chaotic blur of gyms, bouncing basketballs and intense competition.
"Our time together during basketball season is passing each other between practices," Tia said.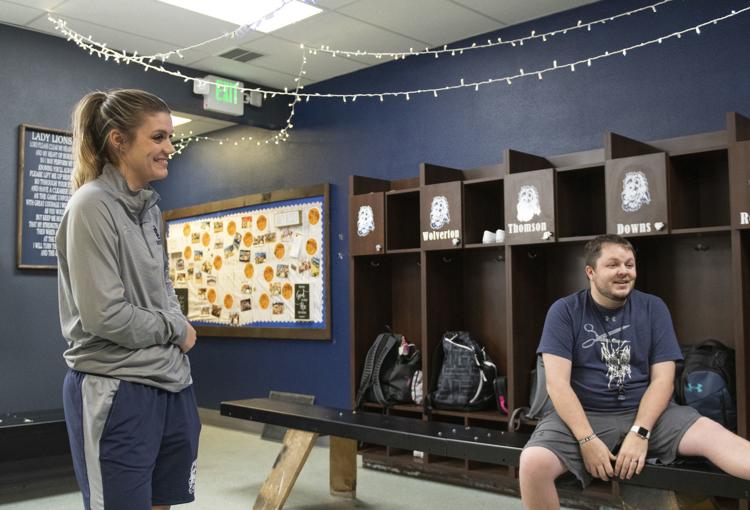 Both Tony and Tia teach at Lighthouse, which offers K-12 education. Tony teaches physical education and Tia is an elementary teacher. They spend many of their waking hours at Lighthouse, where one or both of them will be from morning until night, whenever practice or games wrap up. The girls practice until 6 p.m., and the boys go until 8 p.m. since both teams share the same gym.
By the time both of them are home for the night in Jerome, where they live with their three kids, Hayden, Jema and Noelle, it's often 9 or 10 p.m.
"I get home and the kids are literally going to bed as I get there," Tony said. "It gets crazy."
The kids, who all attend Lighthouse, attend many of the family basketball activities, too.
"Our kids are gym rats," Tia said.
Pick-up relationship
Basketball brought Tony and Tia together.
Both are from the Magic Valley. Tia is from Rupert and Tony is from Jerome, though he attended Lighthouse Christian his senior year of high school. Both had a deep love for the game and kept on playing pick-up basketball long after their competitive days were over.
They met each other for the first time playing together in Rupert. They formed a friendship, which grew into more over time.
"I thought she was really pretty the whole time," Tony said. "Playing basketball, we would just click. We started hanging out and realizing we meshed really well."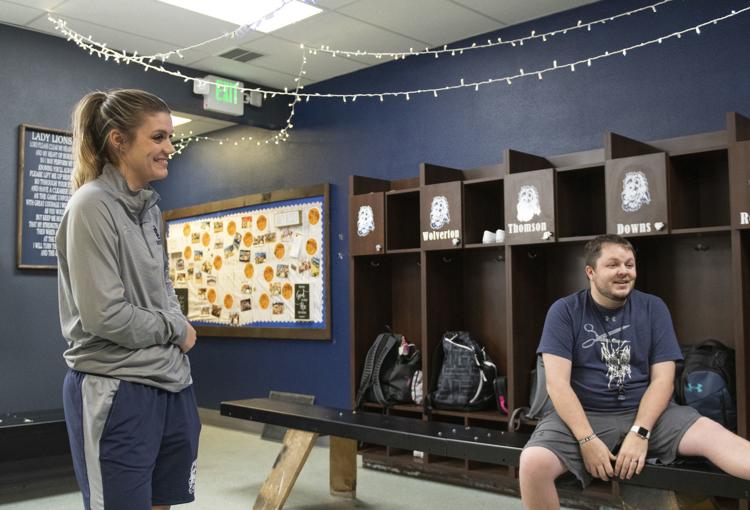 Tia's two children, Hayden and Jema, were from a previous marriage, and she said a turning point for her with Tony was seeing how good he was with them.
"I was like, 'He's a keeper,'" she said.
They got married in 2014. They have lived their entire married life connected to Lighthouse Christian's basketball programs.
Tia got a coaching job with the Lions first, which she has held for seven seasons.
Tony started out as one of her assistant coaches for the girls team for two seasons before taking the job as the boys head coach.
The couple are quick to point out that even though they have similar jobs, their methods and styles are different. There is no argument that Tia is a more intense coach and Tony is more laid back and firm.
"Since day one, her girls will do almost anything for her," Tony said. "She just has the energy; she has the fire. She goes just as hard as they do."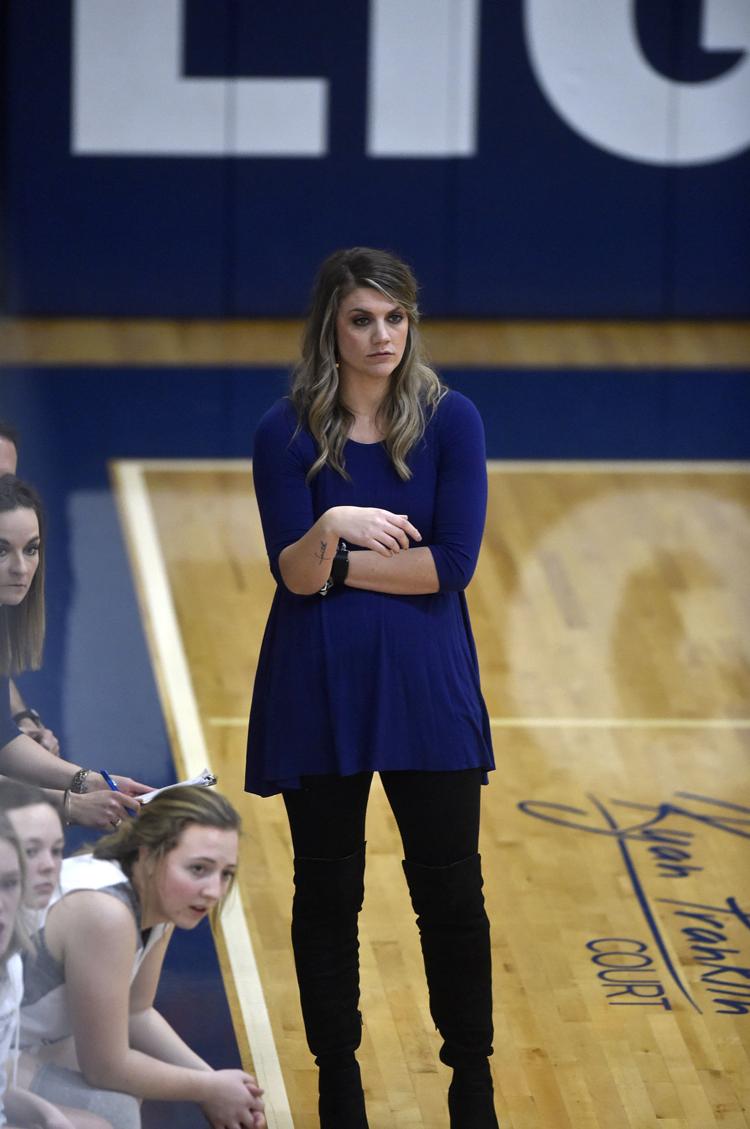 Much of Tony and Tia's daily conversation naturally revolves around each other's basketball programs, including strategy and tactics. There are occasional friendly disagreements.
"Sometimes we just don't talk about basketball," Tia said. "We just take a break from it."
Then there have been times when basketball and family were inescapably linked.
The couple's one child together, Noelle, now 4, was born in December — not the most convenient time for a coach in the midst of a basketball season. Noelle was born on a Friday and Tia was back coaching practice the next Monday and coached a three-game week beginning that Tuesday.
The tight-knit community of Lighthouse, which is in the smallest classification of Idaho's high schools, helps to take care of the family.
"I think of it like our family," Tia said. "Everybody grabs my kids. Everybody helps out. Everybody feeds them."
Get in the game with our Prep Sports Newsletter
Sent weekly directly to your inbox!