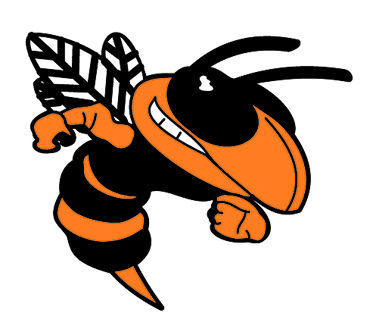 Football
DECLO — The Hornets picked up their first win of the season, and head coach Joshua Stewart, who is in his first year at Declo, said he was proud of how his team responded after a season-opening blowout loss to Sugar-Salem last week.
"We talked about getting back up off the floor, and that's exactly what we did," Stewart said.
Declo rushed for 237 yards and only threw the ball four times on the night, but two of those were touchdown passes. Quarterback Keegan Ramsey had two scoring passes in his first ever start.
Brogan Matthews ran 16 times for 67 yards, Derek Matthews carried it nine times for 75 yards, and Sam Mallory added 21 yards rushing and a 30-yard touchdown reception.
The Hornets are now (1-1) on the season.
Minico 39, Wood River 0 RUPERT — The Spartans trounced Wood River in their home opener to pick up their first win of the year and move to (1-1). Wood River fell to (0-2).
Burley 36, Buhl 9 BURLEY — The Bobcats rebounded from a season-opening loss and handled Buhl. Burley is (1-1) while Buhl dropped to (0-2).
Lighthouse Christian 68, Hansen 20
HANSEN — Lighthouse racked up 452 yards of offense, 291 of which were on the ground. They scored 62 points in the first half.
Chance Gaskill rushed for three touchdowns, and Collin Holloway threw for another.
Jonathan Camarillo passed for 144 yards and three scores for Hansen (1-1).
Ramon Sanchez had seven catches for 88 yards and two scores, and Salvador Camarillo had 55 yards receiving and another score.
The Lions (2-0) will face top-ranked Carey next week.
Kimberly 28, American Falls 14
AMERICAN FALLS — The Bulldogs picked up their first win of the season and improved to (1-1). They averaged 7.8 yards per rush, led by McKade Huft, who went for 157 yards and two scores. Race Widmier added a touchdown on the ground, and Brett Bronson had 58 yards receiving and a touchdown.
American Falls scored all 14 of its points in the second quarter, and Kimberly scored all 28 points in the second half.
CAREY — Carey rolled to a home win over the Wolves to move to (2-0) on the season.
"It's good to get another win at home, and we're looking forward to a great week next week," Carey coach Lane Kirkland said.
The top-ranked team in 1A Division 2 will play second-ranked Lighthouse Christian next week.
Horseshoe Bend 14, Glenns Ferry 0
GLENNS FERRY — Horseshoe Bend got on the board when it returned a fumble for a touchdown in the first half. Hunter McKee scored on the play, and Ben Howerton cased the fumble. They then scored on the opening drive of the second half to pull away on a quiet night for both offenses.
"There was a lot of defense," Glenns Ferry coach Lonnie Funkhouser said.
The Pilots managed just 63 yards of offense and dropped to (1-1) on the year.
DIETRICH — Brady Power passed for 229 yards on the night for the Blue Devils, and Jett Shaw caught seven passes for 129 yards. Dietrich picked up its first win of the season and moved to (1-1) while Hagerman fell to (0-2).
PRESTON — Dalan Thompson threw a pair of first-half touchdowns for Jerome, but Preston shut out the Tigers in the second half. Preston stayed undefeated at (2-0) while Jerome fell to (1-1), with their first two games being conference games.
Mountain Home 21, Pocatello 20, OT
MOUNTAIN HOME — Mountain Home moved to (2-0) with the extra-period win.
Clark-Watersprings 58, Richfield 16
RICHFIELD — Richfield dropped to (0-2) on the season with the loss.
FILER — The Wildcats fell to (0-2) to open the season with the home loss.
Bonneville 22, Canyon Ridge 6
IDAHO FALLS — Canyon Ridge played on the road for the second straight week to start the season and fell to (0-2).
Volleyball
Miami-Dade 3, College of Southern Idaho 1
TWIN FALLS — The Golden Eagles beat Miami-Dade in the national championship last year, and the Sharks got revenge this year with a 29-27, 18-25, 25-19, 25-14 win in the Starr Corporation Invite Friday.
Taylor Burnham had 14 kills, nine digs and two blocks, Alyssa Curtis finished with eight kills and four blocks, and Letarona Mose had seven kills and six blocks.
Kylie Baumert had 21 digs, and Sean Garvin finished with 17 assists and seven digs.
CSI dropped to 5-5 on the year and will continue play in the tournament Saturday with matches against Laramie County Community College and Missouri State-West Plains at 1 p.m. and 5 p.m.
Boys soccer
Get in the game with our Prep Sports Newsletter
Sent weekly directly to your inbox!