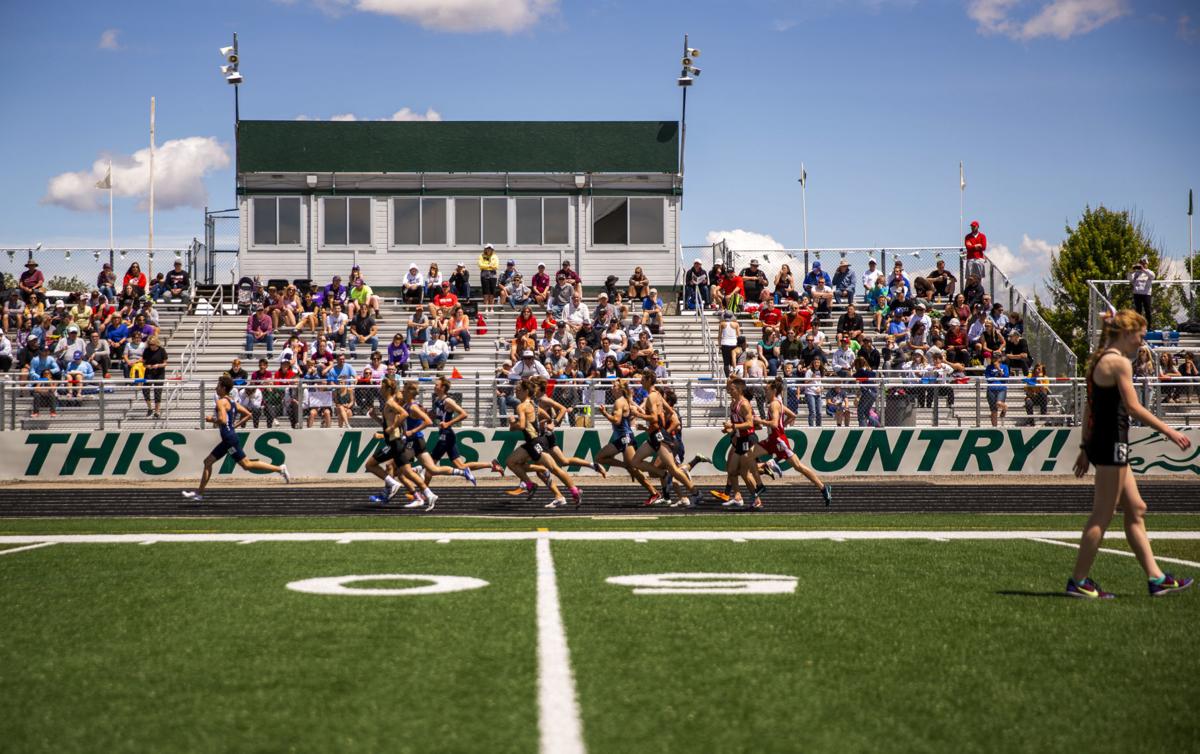 TWIN FALLS — Idaho's high school sports have been suspended until April 20 due to COVID-19.
The Idaho High School Activities Association announced Tuesday that its sanctioned sports, originally suspended through April 5, have been suspended through at least April 20. The decision came after a Tuesday board meeting.
The date is set to align with the Idaho State Board of Education's soft closure of schools, which currently has the state's schools using remote learning.
"When we came out with our April 5 date approximately two weeks ago, the state board of education and the governor's office had not had any set dates come out from their standpoint," IHSAA Executive Director Ty Jones told the Times-News. "Once they did, we felt it was important that our dates aligned with each other so as not to cause confusion amongst our member schools."
Gov. Brad Little issued a stay-home order on March 25 that is set to run through April 15. President Donald Trump has extended federal social distancing guidelines through the end of April.
Burley High School baseball coach Devin Kunz said it's a positive that the announcement leaves open the possibility for some games this year.
"I don't know how much we're going to be able to do, but we just don't want to see the word canceled," Kunz said. "When we heard that it was postponed and not canceled, I think that's a victory in itself."
Teams are not allowed to get together for meetings or practices throughout the suspension. All coaches can do is encourage their players to work out or stay in shape on their own. Kunz said he especially hopes his pitchers keep their arms loose.
The Burley coach said he knows all of the teams are in the same situation and are disappointed but felt very confident about his team heading into this season.
"For us personally, we felt like we had a chance to make some noise this year," he said. "And I just feel awful for the seniors. It's nobody's fault and there's nothing we can do."
The IHSAA previously said its state tournaments, which are scheduled for the week of May 11, will not be extended past the original dates. The logistics of moving multi-site tournaments on short notice would be difficult, especially since some of them are set to take place off of school grounds.
"You're also talking about graduations and time off school," Jones said. "It's not just about if we want to move it back or not. Nowadays it's not that simple. There are so many other moving parts to it, and we have to look at all of them."
Jones did say that the IHSAA is looking at several contingency plans for the season based on if or when play is able to resume, and he didn't rule out moving the postseason tournaments.
"If we're able to determine that we can come back and our member schools determine that they'd like to move tournaments, then it's something we'll look at," he said. "But logistically it will be extremely hard to do so."
Concerned about COVID-19?
Sign up now to get the most recent coronavirus headlines and other important local and national news sent to your email inbox daily.