Head Coach: Allyn Reynolds, 12th year
2017 Record: 4-6 (4-1 4A Great Basin Conference)
Playoffs: Lost to Bishop Kelly 41-6 in first round of 4A playoffs
Klundt said that as long as each lineman takes care of his assignment, holes are going to open on offense. That bodes well for Walters, whose teammates say he's improved with a year of experience under his belt.
"Last year, we had our ups and downs with the quarterback position, but I think he figured it out," Bruins senior wide receiver/linebacker Merick Lounsbury said. "This year, we'll be able to move away from that and get better with (Walters) leading us on the field."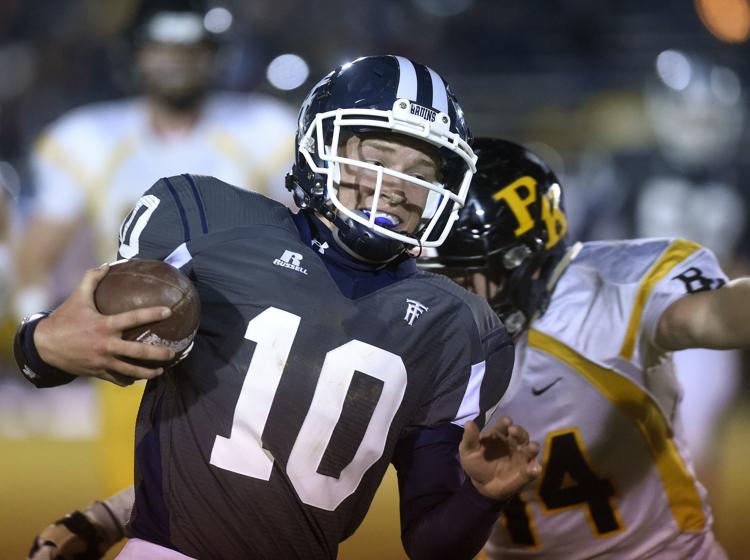 On the flip-side, Twin Falls lost its leading rusher, Taryn Casperson, and the conference's defensive player of the year, lineman Connor Bradley. Senior Bentley Swensen is one option to take some of the responsibilities Casperson had. He said a trait of Casperson's that stood out to him was leadership, but Swensen is confident the Bruins' leadership will be just as strong this year.
As for Bradley, senior defensive end/tight end Cy Mahlke will be called upon to try and replicate some of his defensive production. Mahlke said he's ready to step up because he watched and learned directly from Bradley for two years.
Klundt said it's bittersweet for Twin Falls' cast of seniors as they head into their final season together, but he expects big things from his team.
"I'm looking forward to seeing the hard work pay off," Klundt said. "We still have to work. It's not set in stone at all, but if everyone does what they're supposed to, it's going to be a fun year."