Head Coach: Sid Gambles, 8th year
After three straight 3-6 seasons, Jerome will look to break through this year; several young players who had to play last season have more experience under their belt heading into this season. Head coach Sid Gambles likes his team's prospects in the West pod of the Great Basin Conference, and the team is familiar with its schedule with the same opponents on tap for 2019 as in 2018. 
"Our strength should be that we'll have a lot of kids with experience on both sides of the ball," Gambles said. "I think we're going to use that to our advantage, especially defensively to show some different looks and not stay in our base stuff so much like we did last year."
Junior quarterback Dalan Thompson will return with more experience after being named the First-Team All-Conference quarterback in the West. Senior receiver/defensive back Garrett Elison also returns.
You have free articles remaining.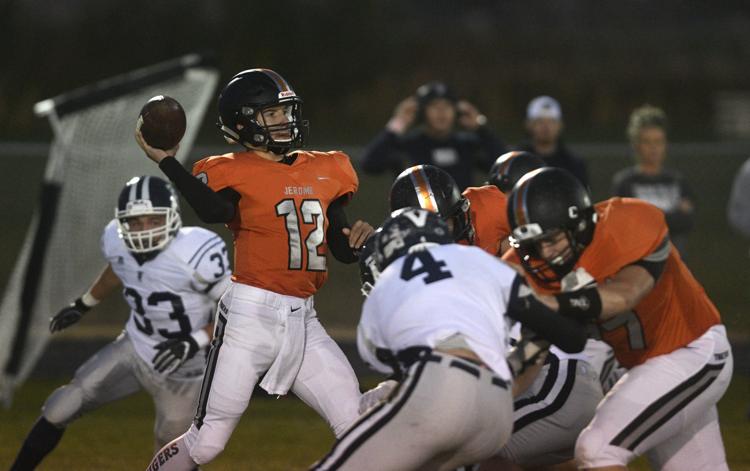 "He may be the best player in the conference, but I might be a little biased," Gambles said of Elison. "He gets overlooked because he's so small, but he's a good little player."
The concern for the Tigers is the same as it's been over the past few seasons, and that's depth, especially along the offensive and defensive lines.
"That always shows up in the second half of games and in the second half of the season when your depth is kind of susceptible," Gambles said.
Jerome will open the season against Burley on Aug. 30.