Head Coach: Sid Gambles, 7th year
2017 Record: 3-6 (2-3 4A Great Basin Conference)
Jerome went 3-6 for the second straight season in 2017 while winning just two of five conference contests. Its path toward improving on that mark isn't getting any clearer.
The Tigers return in 2018 without three mainstays with the varsity program. Quarterback Jordin Myers, linebacker/tight end David Harker and linebacker/running back Colten Craig, all three-year varsity players, graduated. In total, Jerome lost 16 seniors from last season.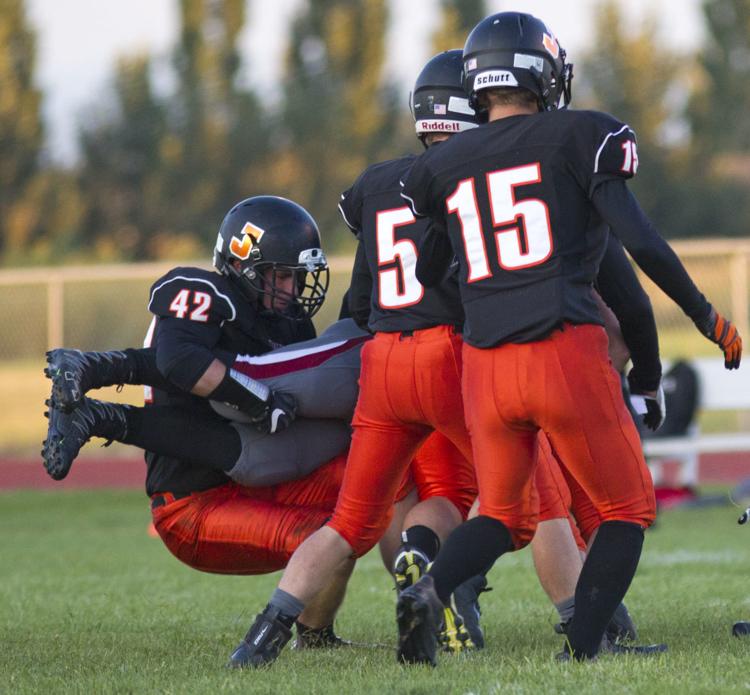 You have free articles remaining.
This year, leadership is coming from all areas for the Tigers, said head coach Sid Gambles. Several juniors have stepped into leadership roles after committing to working in the offseason, Gambles said. Jerome has 14 seniors, nine of which have shown up to two-a-days, but Gambles said the juniors now feel their place among the senior leaders. As far as holes on the field that need to be filled, the Tigers are making strides there, too.
"There's people stepping up," junior two-way lineman Isaac Peters said. "We're doing a good job of trying to get where we should be, just putting an effort forth to do the best we can."
Gambles will have his eyes glued to the quarterback position, where a battle is brewing between sophomore Dalan Thompson and junior Jarom Wallace. Gambles hasn't picked a starter, but said both would get repetitions in games early on. Dalton Raposo is slated to fill Craig's spot at running back, and the Tigers are deep at wide receiver.
Jerome hit the weights during the offseason and feels prepared to stick around for the entirety of the season, both physically and mentally. That's Gambles' message: longevity.
"We're doing this to be strong in October and make a run in November," Gambles said. "They bought into it, a lot of them."