Head coach: Sean Impomeni, 4th season
Last season: 3-6 (1-4 4A Great Basin Conference)
Canyon Ridge has gone the wrong way in Sean Impomeni's three seasons at the helm. The Riverhawks went 6-4 and 5-4 in his first two years, but they regressed to 3-6 last season.
Impomeni doesn't see any significance in the direction of those records.
"I just think we had a down year last year," he said. "I've spent the last year trying to figure out what that was and how to fix it."
Impomeni said the program's numbers are down this year, clouding an already uncertain situation. He believes there's enough talent to put the Riverhawks on the winning track. The intangible qualities will be hard to identify until the season begins.
Intangibles, or lack thereof, were especially detrimental last season. The talent was there, Impomeni said. The team chemistry was not.
A team with poor chemistry is generally considered dysfunctional, with a locker room full of players who dislike each other. That wasn't the case with the 2016 Riverhawks.
"We had a really big friendship last year, and we kinda went soft in practice," senior guard Preston Ellers said. "We wanted to joke around and have fun. No drive to go hard. You'd see people give secret signals to go soft."
The Riverhawks aren't certain that culture will change this season, especially after seeing low turnout in the offseason. They're also working in a new quarterback, junior Jonathan Eastman, who is measured yet excited for the fall.
"We don't have that much depth, but quality over quantity, right?" Eastman said. "We have the right dudes out there, and I think we'll go far this year."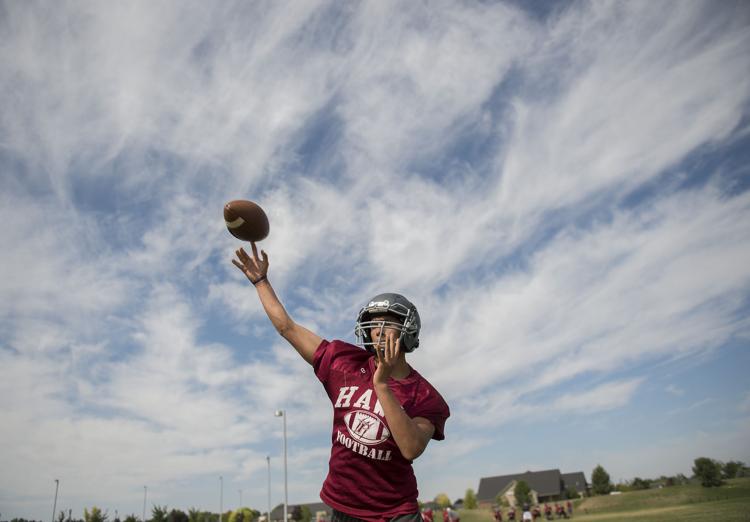 Despite the question marks, Impomeni shares Eastman's optimism. For one, Canyon Ridge returns six starters on each side of the ball, according to Impomeni. And just two seasons ago, the Riverhawks were coming off their second straight winning season.
"The expectations are to get back to the playoffs," Impomeni said.