Head Coach: Sean Impomeni, 5th season
2017 Record: 4-6 (3-2 4A Great Basin Conference)
Playoffs: Lost to Middleton 44-7 in first round of 4A playoffs
After winning seasons in Sean Impomeni's first two years as head coach, Canyon Ridge faltered in 2016, going 3-6 and winning just one conference game. One year later, the Riverhawks won three of their five conference games and made a playoff appearance, despite finishing below .500 for the second straight campaign.
Impomeni said the Riverhawks started slow, but simplified aspects of their game, which helped them make the playoffs. This season, he's already seeing improvements which could provide more consistency down the road.
"We're a lot crisper than we have been in the past, since we simplified and have a lot of returners on the offensive side of the ball," Impomeni said. "We've looked more crisp than we have in the beginning (of the season) in the past."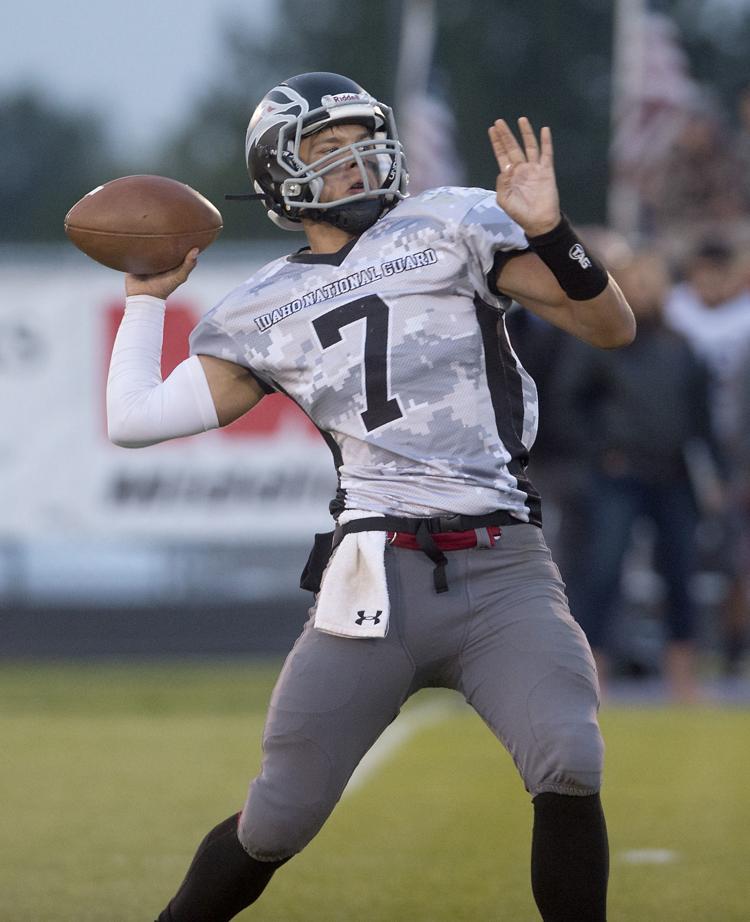 Those offensive returners include quarterback Johnny Eastman and receiver MJ Brooks, both seniors. The two have been working together to further their on-field understanding and Brooks said the chemistry is continuing to grow. The offensive line also has several key returners, and Impomeni said that unit has impressed him early on in preseason.
Above all, the coach is impressed with his senior leadership. He said it's a bit different than in previous years, and this group is leading by example and buying into what the staff is trying to do.
"(We're) just trying to get people in the right spot," Brooks said. "Just getting people to want to be there and put in the effort to be good. That's a problem if you don't put in the effort."