Head coach: Tony Cade, 1st year
2016 record: 1-8 (0-5 4A Great Basin Conference)
Struggling programs often go into new seasons with optimism, and Burley is no different.
But what if the Bobcats fall into the category of hopeful teams that fall short of expectations? What if they finish below .500 for the fourth straight season?
"It's crossed my mind a lot, to be honest," said Kaden Sealy, a senior linebacker, fullback and lineman. "But I feel like our group of kids is different."
Burley has a new, enthusiastic head coach in Tony Cade, and he has been encouraged by the turnout so far. The senior crop is large (27 total, Cade said), and about half of the Bobcats' starters return from last season.
Their goals are lofty, but their expectations are tempered.
You have free articles remaining.
"For me to say we're gonna win six games, I'm not a fortune teller or anything," Cade said. "That would be great for us, and compared to last year, that would be a monumental difference from one win. But for me, the turnaround is gonna be the mentality of this team. I think it's always been there, I just don't think anybody's pulled it out."
From American Falls, Cade brings a speed-option offensive system with all sorts of flexibility — I-formation, spread, jet sweep. Burley will also run a base 3-4 defense.
Learning new plays and schemes can slow a team's progress, but multiple seniors said Cade and the new playbook have provided some much-needed freshness.
"It's helped a lot, a new coach getting a lot of kids out for a new hope kind of thing," senior receiver/linebacker Kyler Bean said. "Things will change."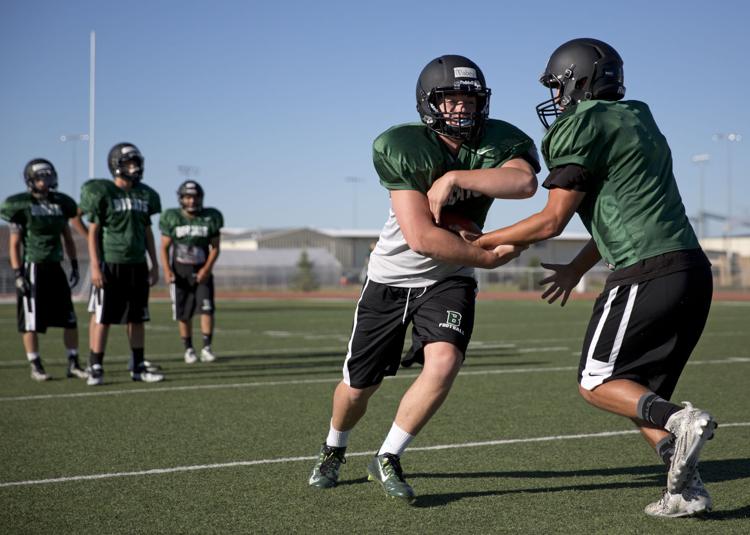 A winning season and a playoff berth sit at the top of Burley's list of goals. And while Cade has preached patience and day-to-day growth, the seniors only have one season to flip their fortunes.
"I've been playing football since fourth grade," senior fullback/linebacker Tyler Mabey said. "I just wanna make it all worth it."