Head Coach: Tony Cade, 2nd year
2017 Record: 2-7 (0-5 Great Basin Conference)
Burley is coming off its fourth straight losing season, but head coach Tony Cade's expectations for this year's squad are "through the roof." With more seasoned players than in years past, Cade's Bobcats have optimism for what 2018 holds.
"Now, I've got guys that have played and they've been under the lights and have a lot more experience and the game has slowed down for them," Cade said. "That's what I'm excited for."
You have free articles remaining.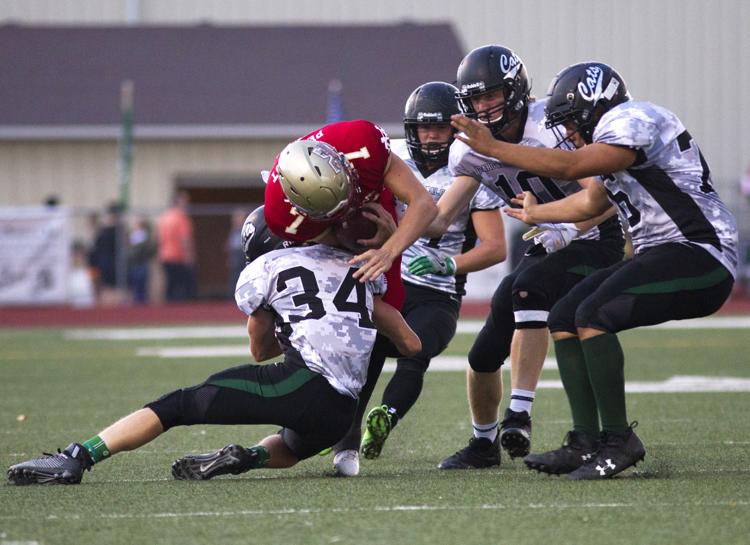 However, Burley lost four of its five starters across the offensive line from last season. For Gibbons, Bowen (a fullback), Stevens and Alex Ramos (both running backs), all their experience will be dependent upon a relatively untested offensive front.
"(Offensive linemen) don't get a lot of press, but that's what dictates your season, up front, how they block and react to things," Cade said. "I've got one returning starter on my line, but the rest have a lot of good experience, got stronger and more knowledgeable, and I'm excited for them."
Cade said individualistic attitudes contributed to Burley's struggles in his first season, but there's a stronger sense of togetherness in this year's group. Bowen, Stevens and Ramos all stressed the vitality of their leadership ahead of this campaign.
"I'm just looking forward to becoming better leaders on the field," Bowen said. "(We're) really encouraging the younger guys to step up, be ready to go and build the foundation of Burley."