Friday
Oakley (8-2) vs. Prairie (9-1), 5:30 p.m. at Holt Arena
The No. 3-ranked Hornets and No. 1 Pirates meet up in the state playoffs for the fourth time in the last five years. It's the second straight meeting between the schools in the semifinals, with eventual champion Prairie beating Oakley 42-36 last year.
In each of the previous three playoff meetings between the two teams, Prairie emerged victorious. The Pirates beat Oakley 42-22 in the 2015 quarterfinals and 50-20 in the 2014 quarterfinals.
Oakley will turn to its four-pronged attack of junior quarterback Chandler Jones (who is replacing injured senior Tate Cranney), junior running back Josh Nyman, senior running back Austin Bedke and senior receiver Jake Pulsipher.
With a victory over the 1A Division I classification's top-ranked team, the Hornets would make their second state championship appearance in three years, having lost the 2016 title game to Raft River. The winner of this contest faces the winner of Valley versus Wilder.
Carey (10-0) vs. Kendrick (9-0), 8:30 p.m. at Kibbie Dome
The No. 1 Panthers and No. 2 Tigers square off in a battle of unbeaten teams for the right to play in the 1A Division II state championship game.
The two squads are the only remaining teams in the classification without a loss this season. The Panthers rolled through their schedule, winning every game by at least 26 points. The Tigers have been just as good, with their smallest margin of victory coming in at 22 points.
The Panthers have dominated teams with the two-pronged running attack of senior Porter Mecham and junior Carson Simpson, while sophomore quarterback Hunter Smith has successfully run the offense in his first year starting under center.
The winner will take on either Lighthouse Christian or Salmon River.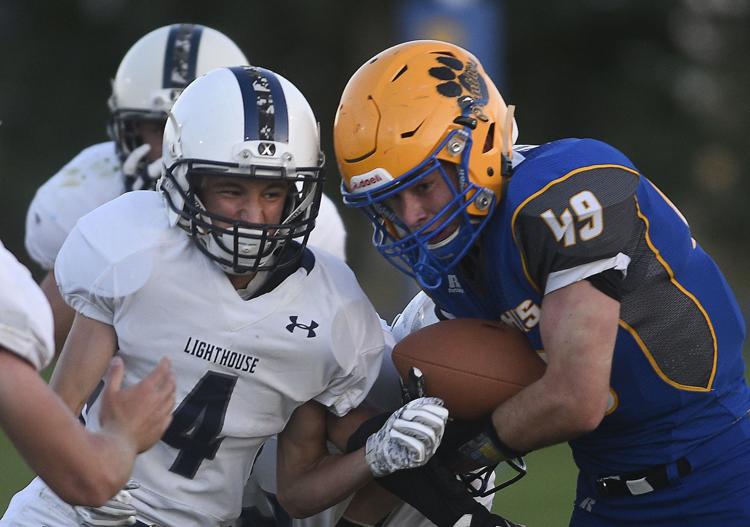 Saturday
Declo (10-0) vs. West Side (10-0), 11 a.m. at Holt Arena
The top-ranked Hornets will face No. 2 West Side in an effort to reach the 2A state championship game for the third straight season.
Whoever comes out on top will face the winner of Grangeville versus North Fremont.
Valley (9-1) vs. Wilder (9-1), 1:30 p.m. at Holt Arena
Having kept some key pieces healthy and suffered just one blemish on their record all year, the Vikings are gearing up for a battle with Wilder, with the winner earning the right to advance to the state championship.
"It sure was a feeling of relief after the game," Valley head coach Ryon Jarvis said on this week's episode of the Magic Valley Sports Podcast. "There was a lot of woulda-coulda-shouldas the last two years. Getting a win last week was as good as it gets right now."
The Vikings dominated Clearwater Valley in a 56-0 win last week. Wilder came out on top against Lapwai 44-36.
Valley is led by its strong senior contingent on offense, with quarterback Jason Hardy, running back Zack Gomez and receiver Zane Mussmann carrying the load this season.
After winning the title in 2015, the Vikings are seeking a return to the state championship game, following their failure to make the playoffs in 2016 and that first-round exit in 2017. The winner of this game will face Oakley or Prairie.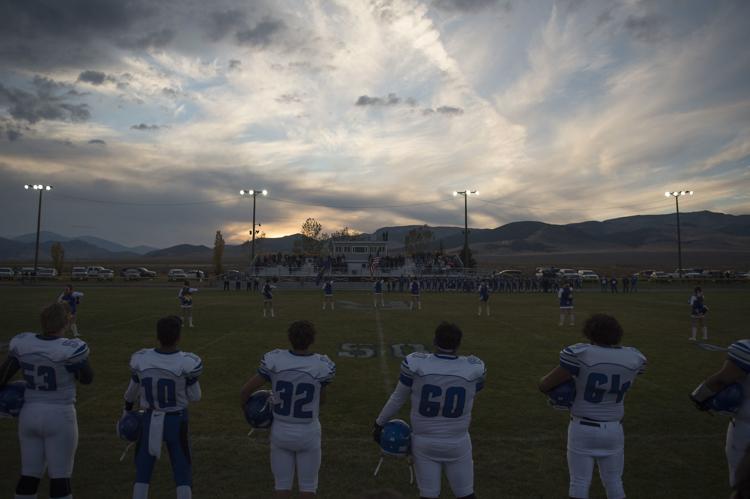 Lighthouse Christian (9-1) vs. Salmon River (7-3), 4 p.m. at Holt Arena
After first-round exits the previous two seasons, the Lions have breezed through two playoff games and are one win away from a 1A Division II state title game appearance, which would be their first since they won the championship in 2014.
Senior Cooper Dastrup, junior Brandon Houser and sophomore Chance Gaskill make up a three-headed rushing attack that has been successful for the Lions all campaign. Sophomore quarterback Collin Holloway has grown into the role in his first full season as a starter.
Lions head coach Cory Holloway said his team has thrown 26 touchdowns and run for 29, highlighting Lighthouse Christian's potency all over the field on offense.
"You love to have a balanced attack," Holloway said on the Magic Valley Sports Podcast. "That was our goal this year, to be a little more balanced."
Saturday's winner will face either Carey or Kendrick in the state title game.
Kimberly (10-1) vs. Sugar-Salem (8-1), 6:30 p.m. at Holt Arena
The Bulldogs sealed their semifinal spot by a matter of inches when junior McKade Huft powered across the goal line, giving his team a 37-35 win against Fruitland. No. 2 Sugar-Salem eased past No. 4 Marsh Valley with a 41-0 victory in the quarterfinals.
Huft leads Kimberly's high-powered offense, which has received big contributions from senior quarterback Braxton Hammond, senior receivers Blake Phillips and Tristyn O'Donnell and junior receiver Dawson Cummins.
Kimberly has never won a state title, and is one win away from earning a shot at one.
The winner of Saturday's game will face either Homedale or Timberlake for the state championship.