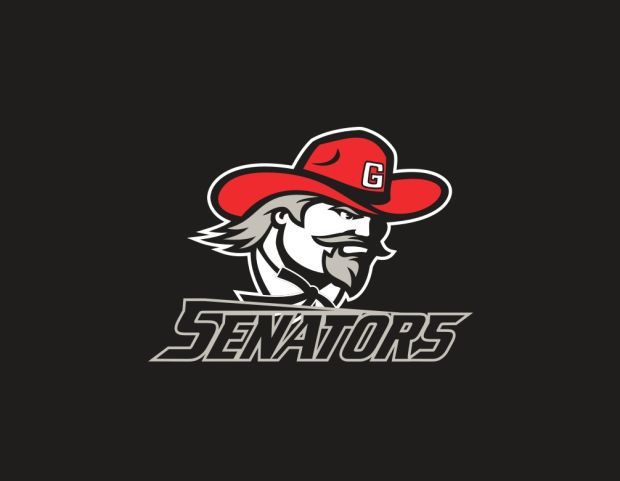 POCATELLO — Gooding's bid for a state football championship came to an end Thursday in the Class 3A state quarterfinals.
Defending champion Sugar-Salem handled the Senators 47-20 at Holt Arena. The Diggers led 47-0 in the second half before Gooding scored three touchdowns to give the game its final score.
Sugar-Salem got out to a fast start. Hadley Miller rushed for a touchdown just 90 seconds into the game. The defense forced a Gooding punt, then Sam Parkinson rushed for a nine-yard score.
Gooding returned the ensuing kickoff to the Sugar-Salem 40-yard line, but Crew Clark intercepted a pass from quarterback Shane Jennings.
The Gooding defense held and got the ball back, but the Diggers drove for another score after blocking a Gooding punt.
Miller rushed for two touchdowns and caught a third, and Parkinson rushed for four touchdowns.
The Sugar-Salem defense gave the Senators problems all night. Jennings faced constant pressure and threw a pair of interceptions, and the running game struggled to get going.
Gooding's offensive production did not come until late in the game. Jennings threw a five-yard touchdown pass to Andrew Prince with 4:39 left in the third quarter. He followed it up with another scoring strike to Prince from 34 yards out to cut the deficit to 47-13 near the beginning of the fourth quarter.
Jennings capped his night with a 23-yard touchdown to Colston Loveland to make the score 47-20.
Gooding ended the season with a record of 8-2, with its only two losses coming to Sugar-Salem and Weiser, both of which are among the top teams in the state in Class 3A.
Jennings, a senior, finished his career with a school record for total yards in a career. He was the only Senator player to surpass 10,000 yards of offense.
Sugar-Salem (8-1) will advance to next week's state semifinal game. They will play the winner of the matchup between Snake River and Teton, which takes place Friday at 8:15 p.m. at Holt Arena.
Homedale will play Fruitland, and Timberlake will play Weiser on Friday and Saturday respectively on the other side of the playoff bracket in Class 3A.
Get in the game with our Prep Sports Newsletter
Sent weekly directly to your inbox!