TWIN FALLS — For head coach Cory Holloway and the Lighthouse Christian Lions the term "Next man up" has unfortunately become far more than just a saying. The list of injured players is growing week after week, but Lighthouse keeps finding ways to win.
Friday's state quarterfinal contest against Dietrich saw senior stalwart Tyler Munsee taken off the field with a broken leg. His final words to his teammates served as an encouragement to continue fighting.
Behind another stellar defensive performance and a solid passing game, shorthanded Lighthouse defeated Dietrich 42-28 in a 1A Division II state playoff quarterfinal matchup.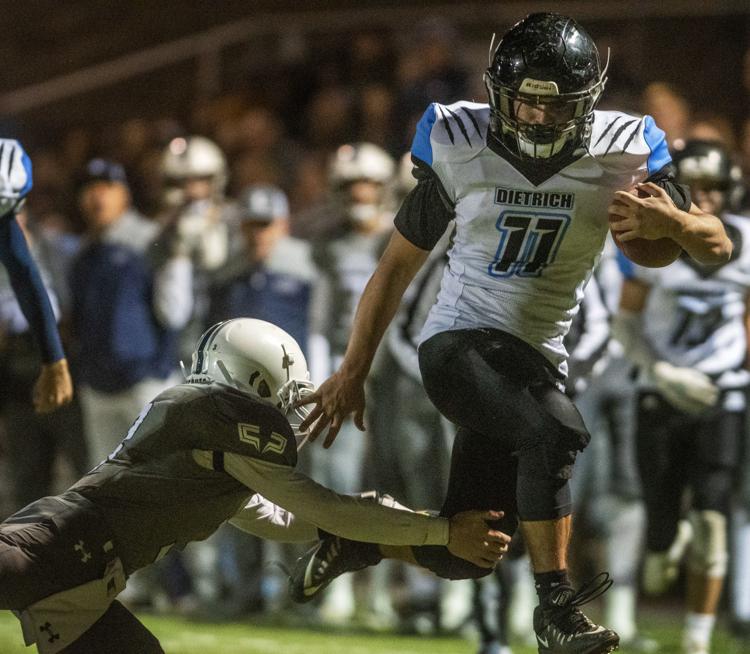 "When I coach, I don't want any excuses," Holloway said. "If you panic, you can't accomplish your mission. We didn't panic after the injury and everyone did their jobs."
Lighthouse got on the board first when Munsee hammered his way through a wall of Dietrich defenders and rumbled 28 yards for the touchdown. The Lions led 6-0 less than two minutes into the game.
Of the numerous offensive weapons at the Blue Devils' disposal, none are as explosive as junior quarterback Brady Power. He showed his skills just 16 seconds later when he beat a defender to the edge and raced 80 yards for the score. After the 2-point conversion was good, Dietrich was up 8-6.
Power found space to run a number of times on the night but was bottled up outside of two big plays — his first touchdown, plus a 62-yarder in the second quarter.
"He is a fantastic athlete," Holloway said. "He runs the ball really well. He's going to get his yards and you have to have guys doing their jobs."
After his early touchdown, Munsee went down with a leg injury, adding another name to the Lions' laundry list of sidelined players. He told Holloway to keep fighting and Lighthouse scored a few plays later on a Collin Holloway to Clay Silva 18-yard touchdown pass.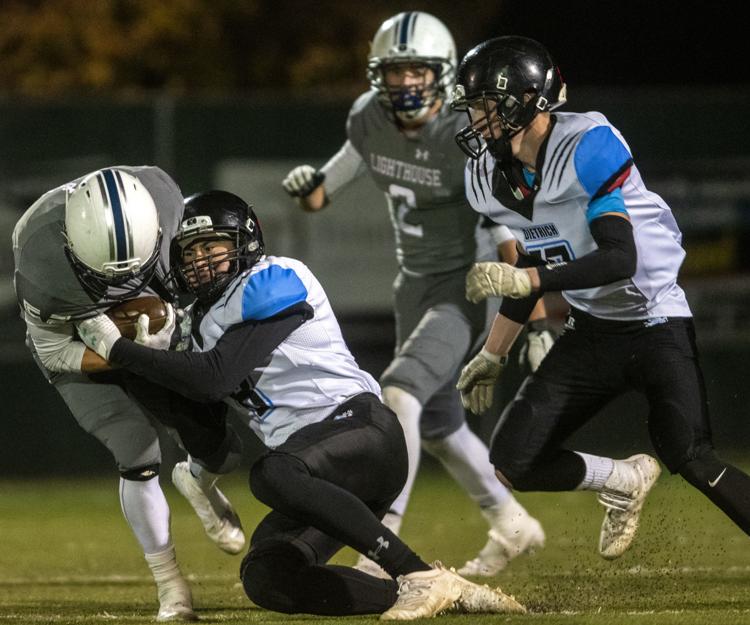 "We play as a team," Silva said. "This has happened to us before this year. I love Tyler. He's a great kid. He has heart, we all have heart, and we all fought hard. We did it for Tyler."
The Lions' defense took the field and was bent by the Blue Devil attack but didn't break. Lighthouse stuffed Dietrich on four straight plays inside the 5-yard line to regain possession. The offense then drove the length of the field and finished with a 1-yard touchdown pass from Holloway to Silva.
You have free articles remaining.
Down but not out, Dietrich flexed its offensive muscles to close out the first half. Power's 62-yard touchdown run was followed by a screen pass for a score, and Power connected with Raygn Robertson from 28 yards out.
Lighthouse muffed a punt and the Blue Devils recovered at the Lion 38-yard line in the waning seconds of the half. Brady Power hit Cody Power for a one-yard touchdown as the halftime buzzer sounded. The Blue Devils went into the locker room up 28-26 after the conversion was good.
Lighthouse stayed the course in the second half and wore down Dietrich. Holloway said his team was prepared for a close game.
"We condition like crazy," Holloway said. "I push these kids like crazy, and it shows in these types of games in the second half."
The Blue Devils didn't score a point after the break, but the Lions continued to run its pass-happy offense.
Brandon Houser scored on a 9-yard run in the third period and a 3-yard touchdown pass from Holloway in the fourth to put a cap on the scoreboard.
The Lighthouse defense dug in and held Dietrich at bay, shutting down an explosive offensive team yet again during the 2019 season. Power was sacked on fourth down with his team in the red zone to effectively end the game.
"Everybody stepped up and did their job," Silva said. "There was tremendous effort tonight."
Dietrich's season ended with a record of 7-3. Friday was the Blue Devils' second game against conference foe Lighthouse this year. Their first meeting yielded an eerily similar 42-26 score.
Next week, the Lions take on the winner of Saturday's Kendrick vs. Mullan-St. Regis quarterfinal. The time and location of the semifinal matchup is yet to be decided. Regardless of who they play, Lighthouse plans to keep preparing the same way it has all season.
"It's next guy up," Holloway said. "We're going to have to revamp. There's no plan B. It's always plan A. The other guys don't feel like they're plan B because it's all about the team, not the individual."
Lighthouse Christian faces Dietrich in quarterfinals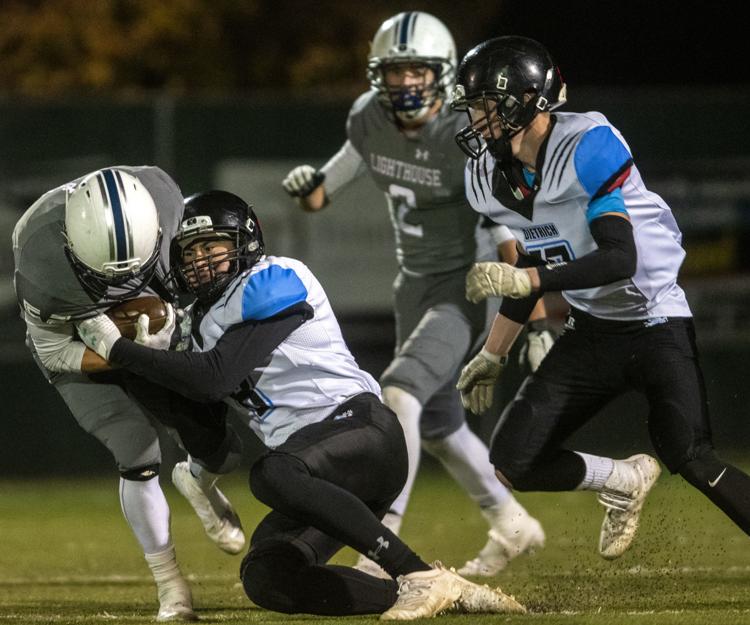 Lighthouse Christian faces Dietrich in quarterfinals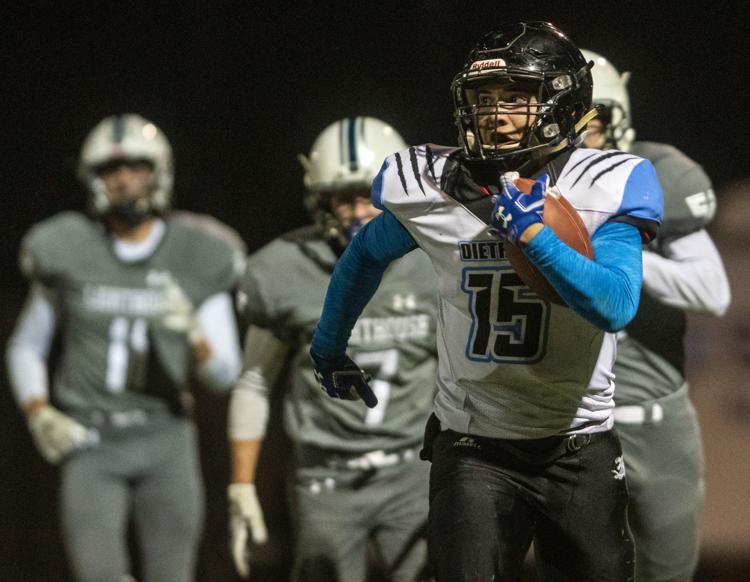 Lighthouse Christian faces Dietrich in quarterfinals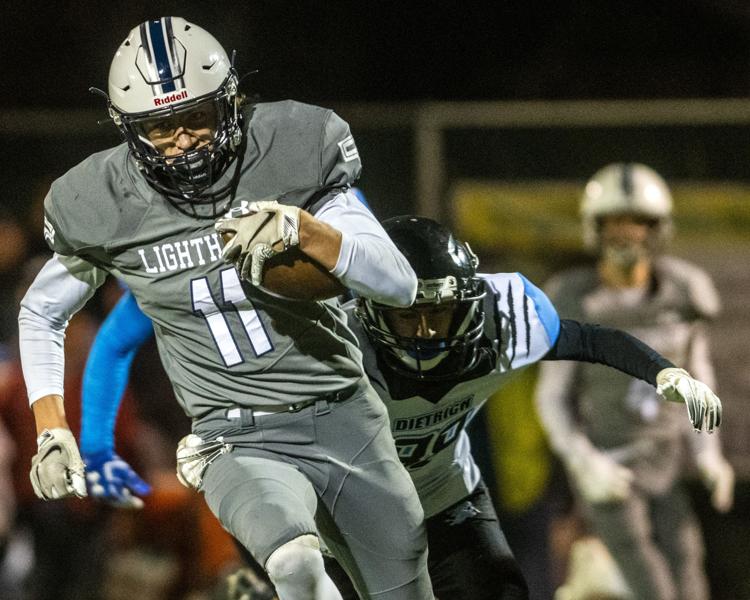 Lighthouse Christian faces Dietrich in quarterfinals
Lighthouse Christian faces Dietrich in quarterfinals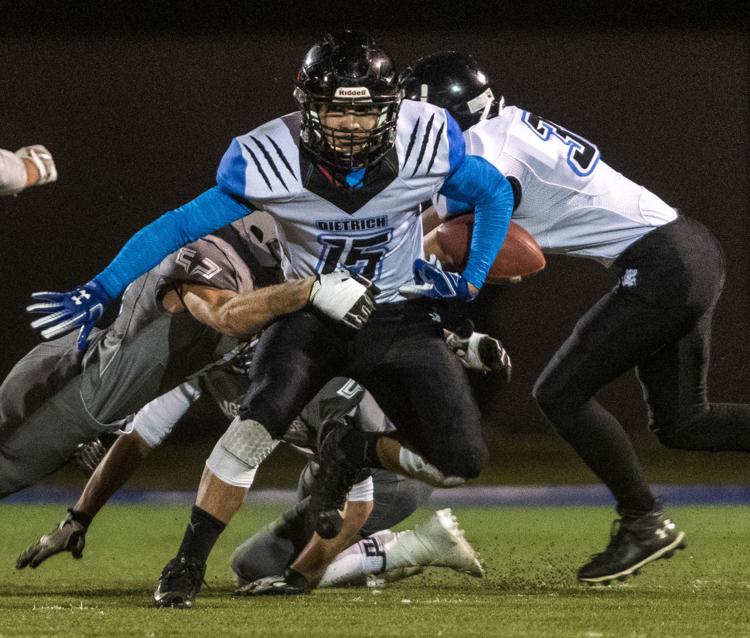 Lighthouse Christian faces Dietrich in quarterfinals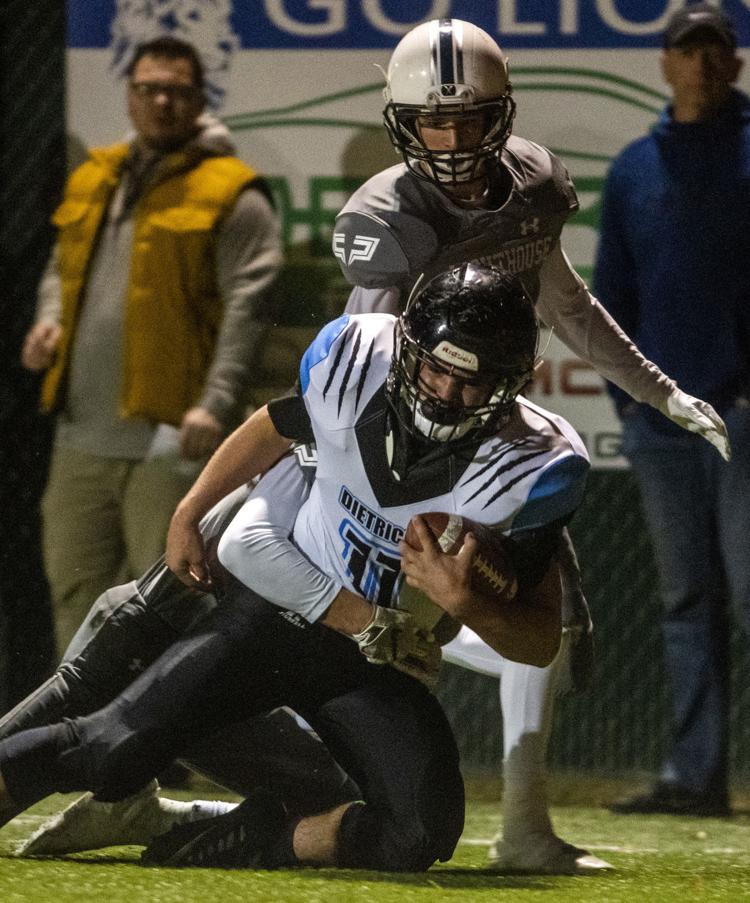 Lighthouse Christian faces Dietrich in quarterfinals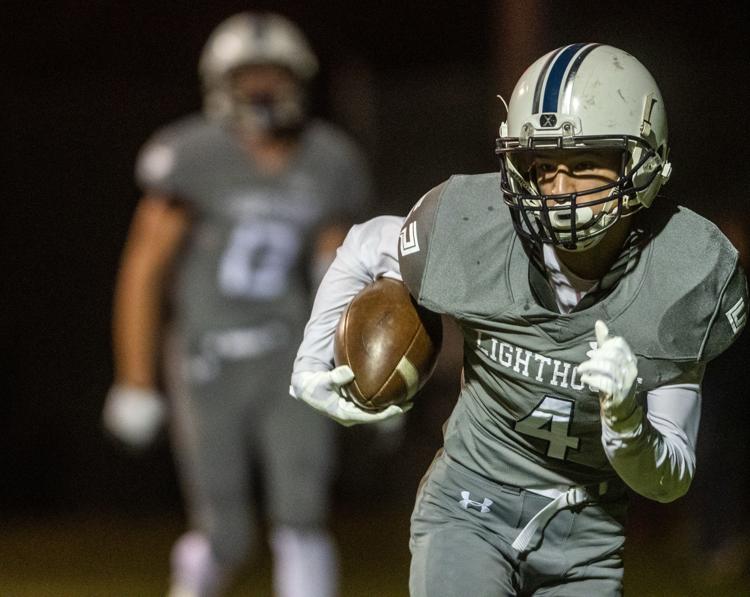 Lighthouse Christian faces Dietrich in quarterfinals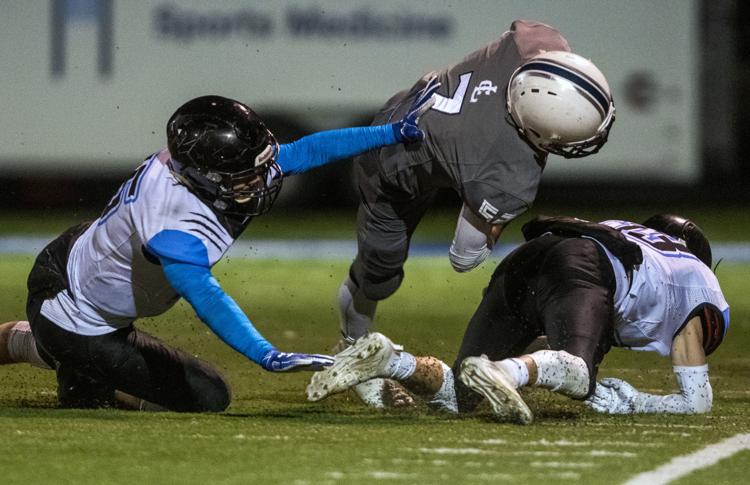 Lighthouse Christian faces Dietrich in quarterfinals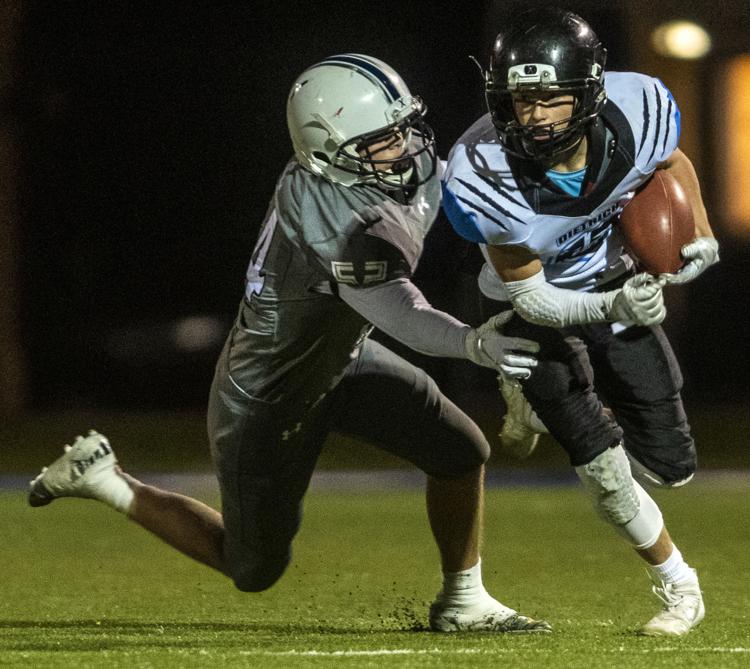 Lighthouse Christian faces Dietrich in quarterfinals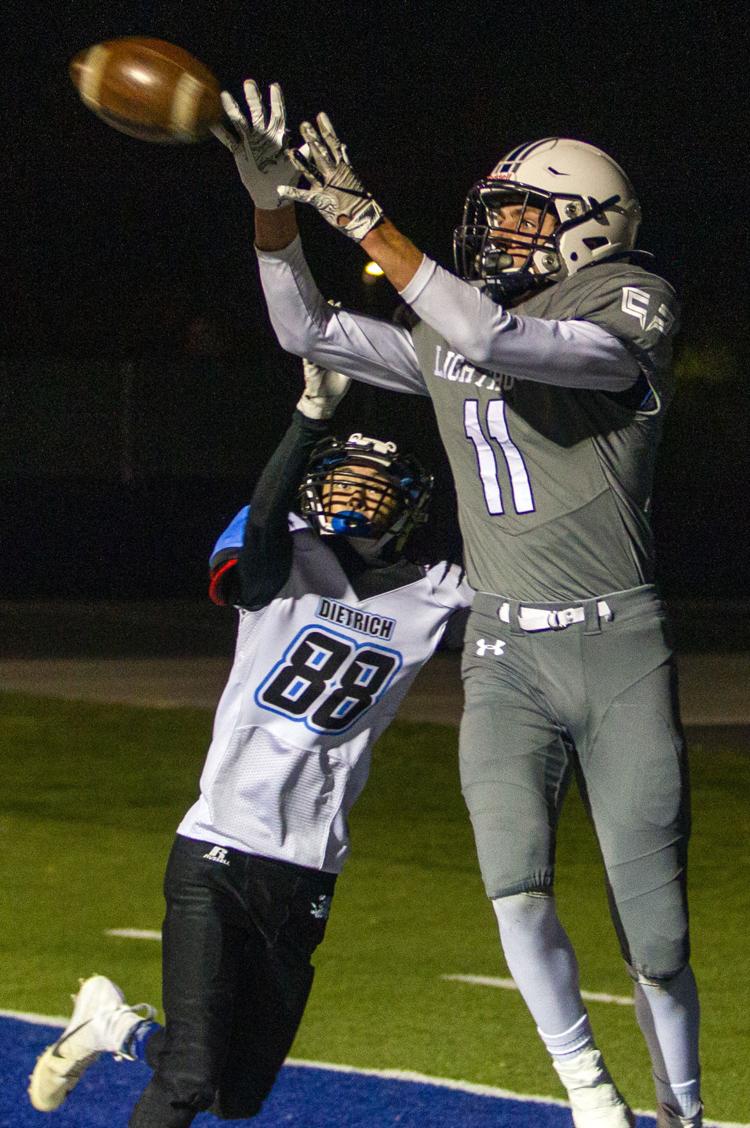 Lighthouse Christian faces Dietrich in quarterfinals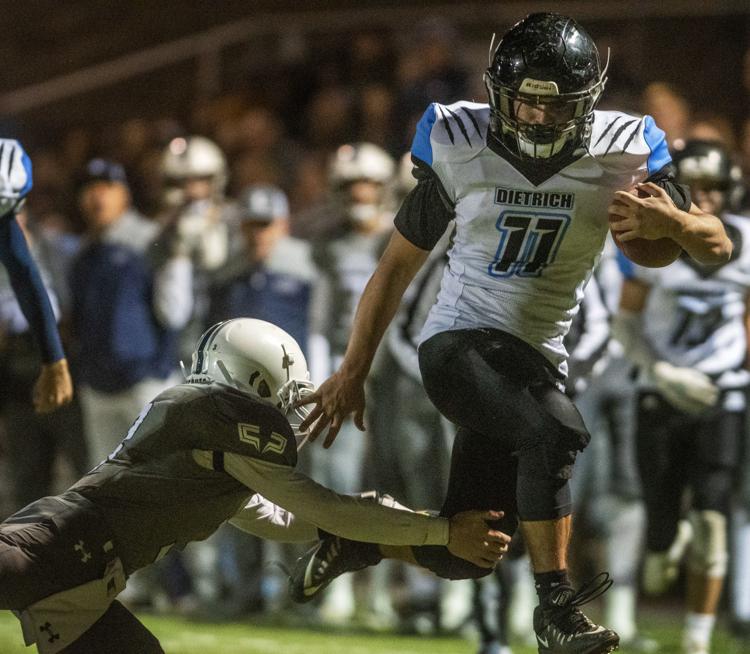 Lighthouse Christian faces Dietrich in quarterfinals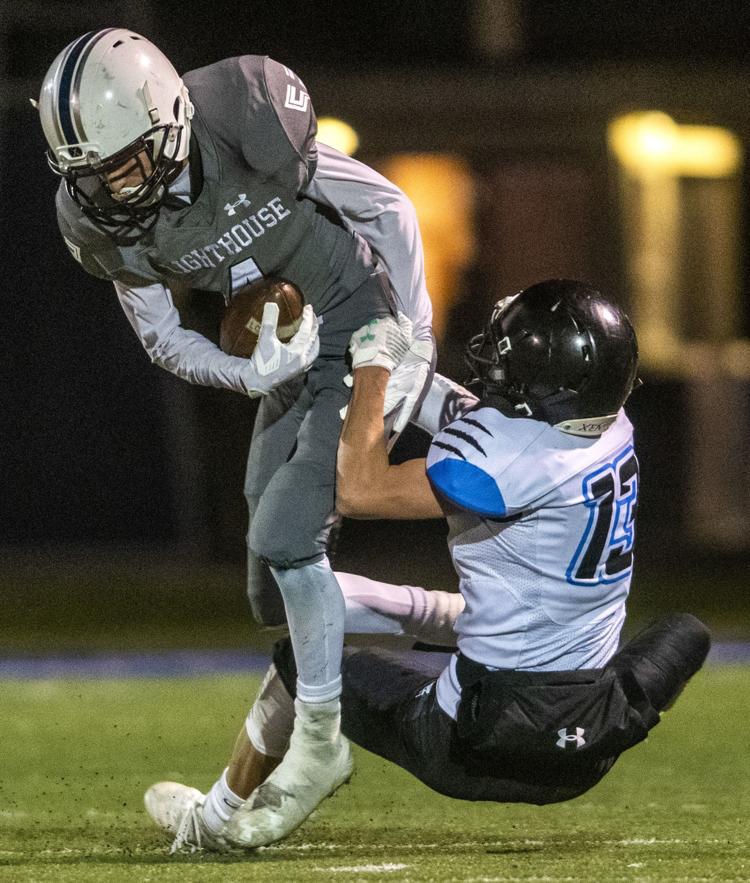 Lighthouse Christian faces Dietrich in quarterfinals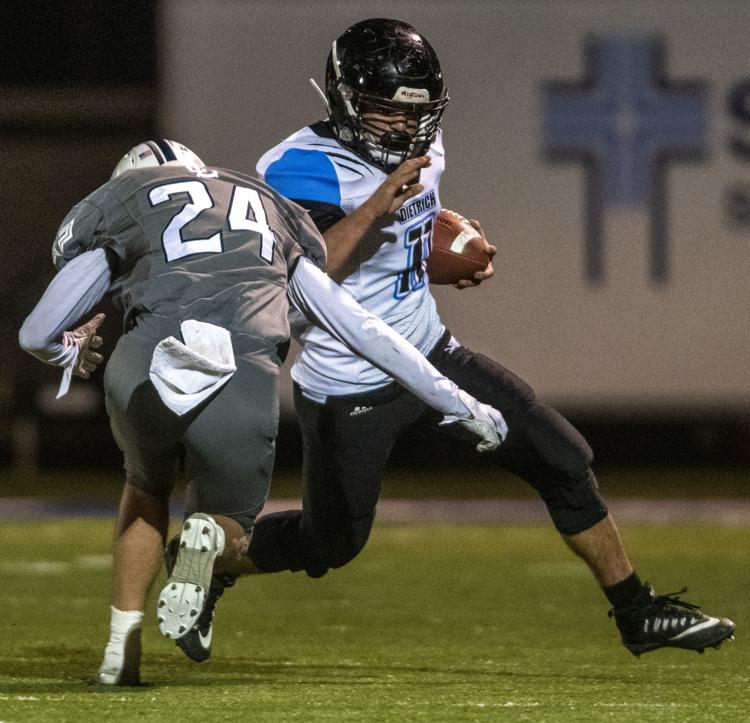 Lighthouse Christian faces Dietrich in quarterfinals